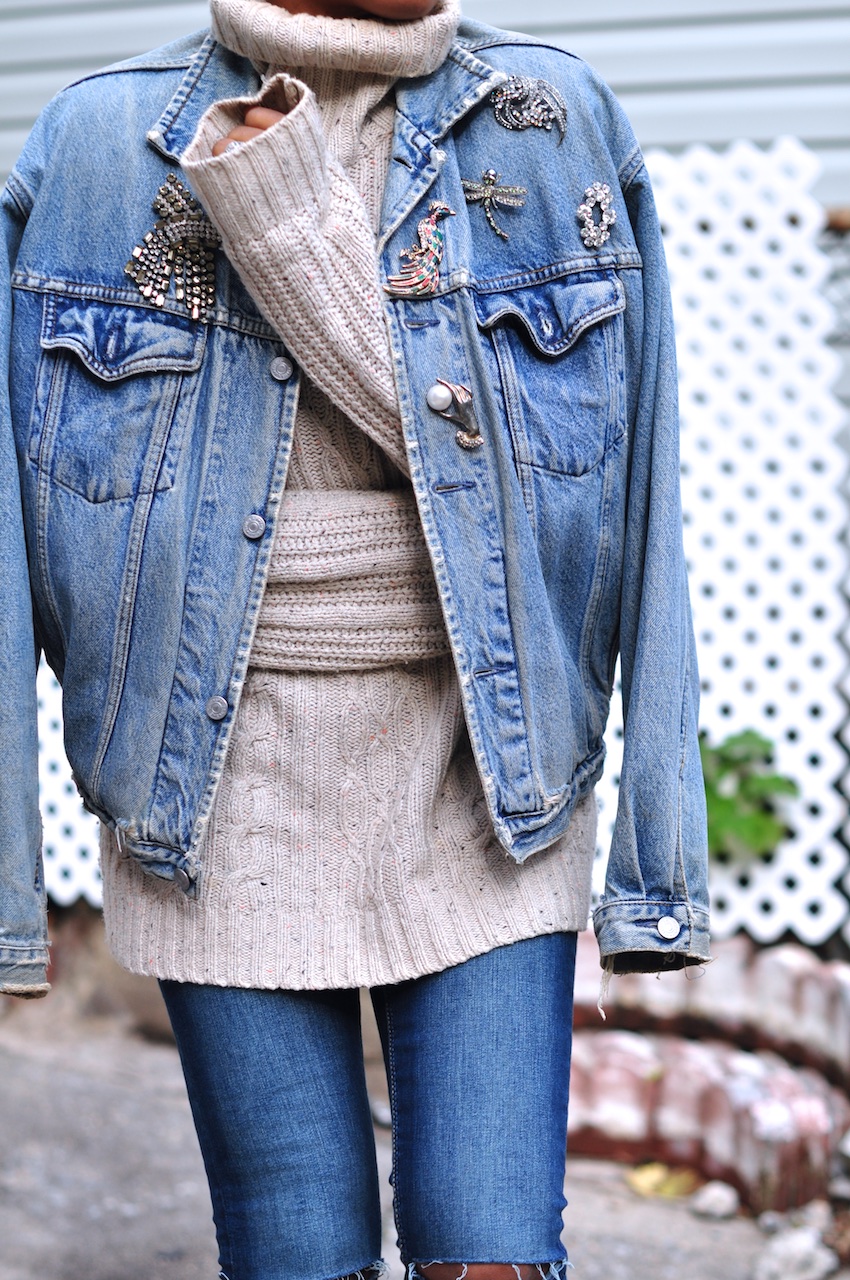 Resurrecting an old denim jacket with a bunch of brooches.
The jacket was as grubby as hell the time these photos were taken but I love it too much to not post as is…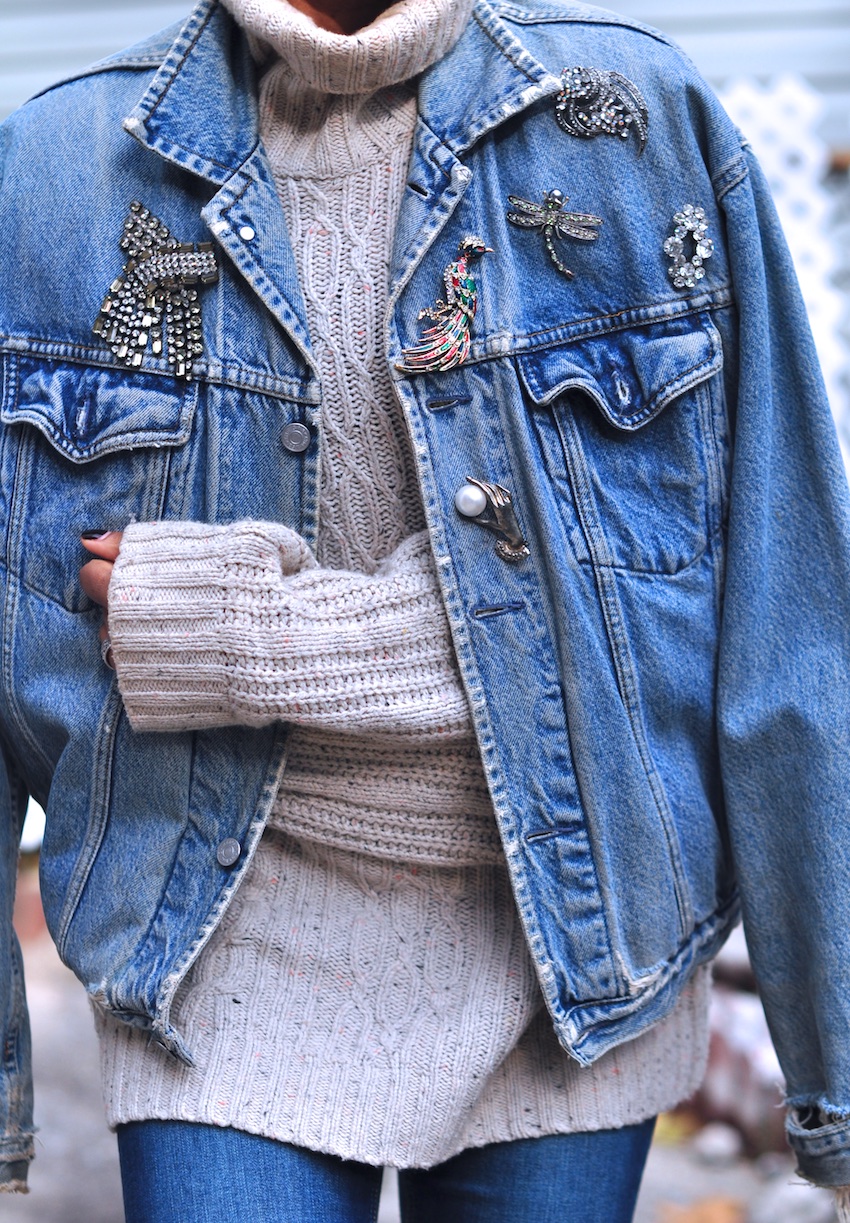 Denim jacket: A gift.  Jeans: H&M. Jumper: Mens H&M.
I am in a old denim jacket a friend gave to me with skinny jeans and a mens jumper.  The brooches make a change worn together and I love the silver with the blue.
I collect brooches from high street shops and also second hand or vintage shops.  Check places like Housing Works, Oxfam, Salvation Army. For instant gratification Bloomingdales has a few online here.
ps. Since this post I've bought two more brooches.  It's an addiction.