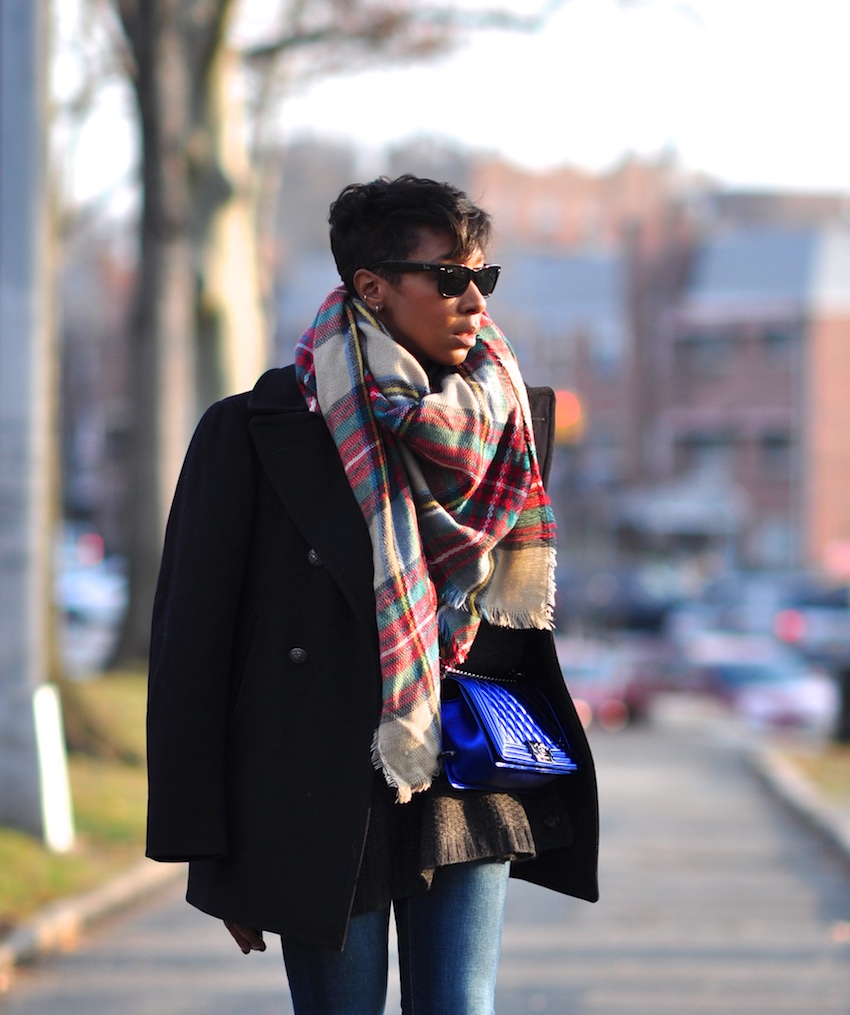 Before leaving New York for St. Lucia, here's a look I layered up in…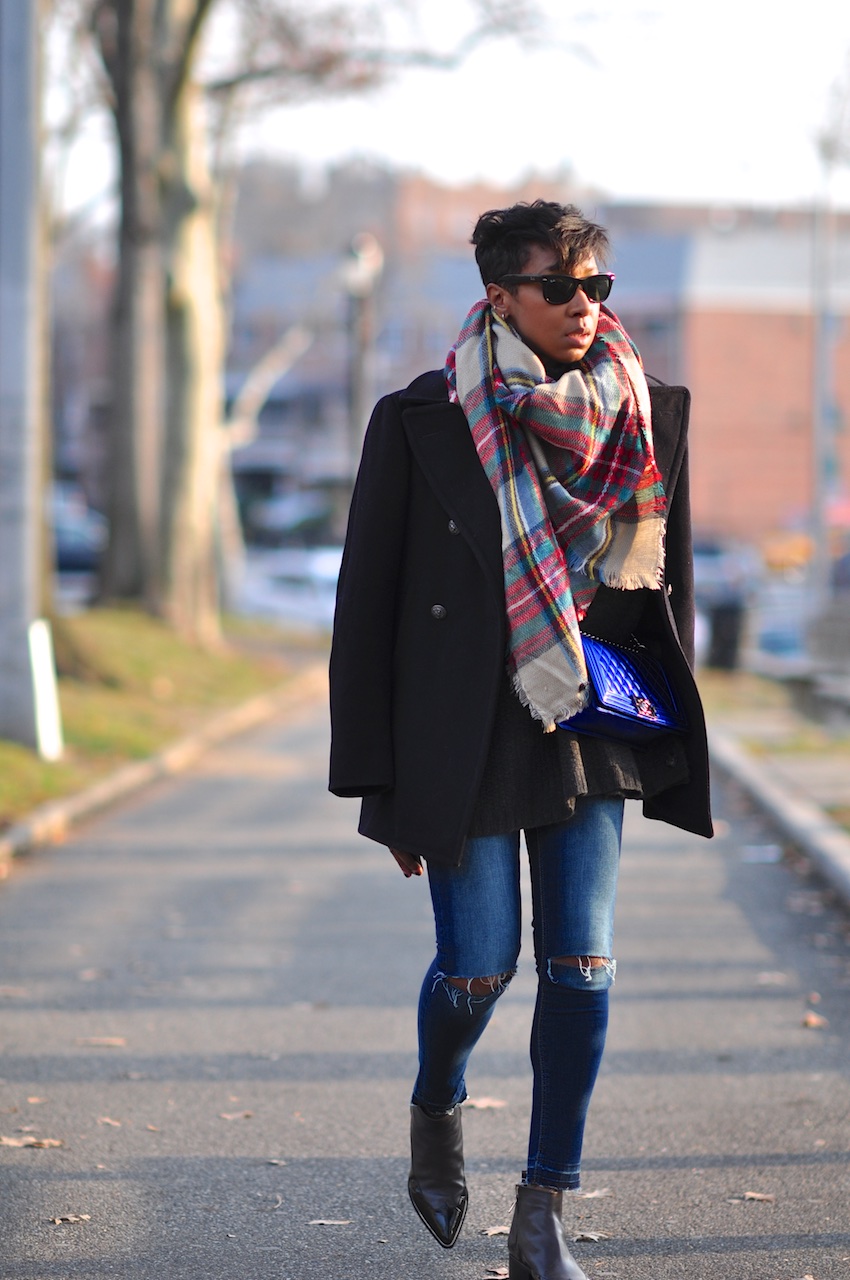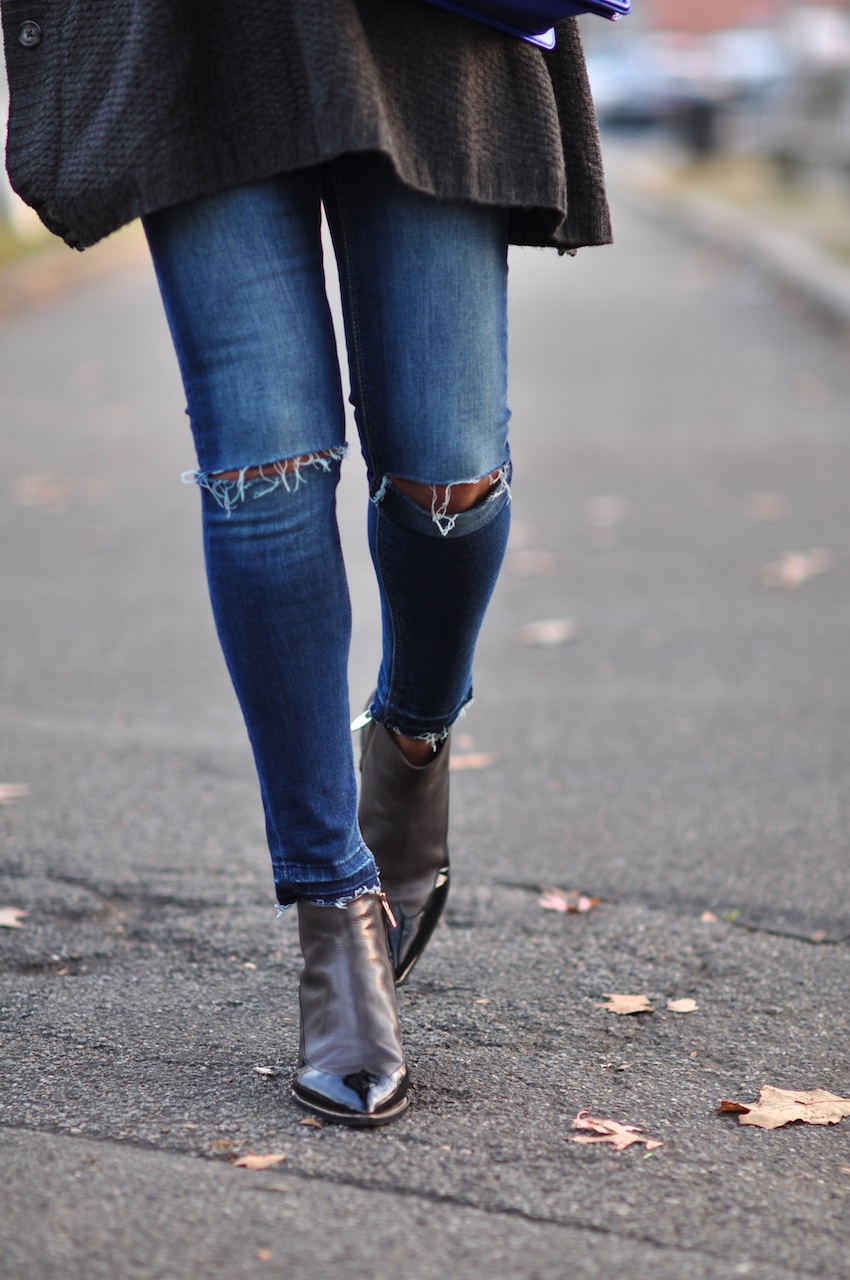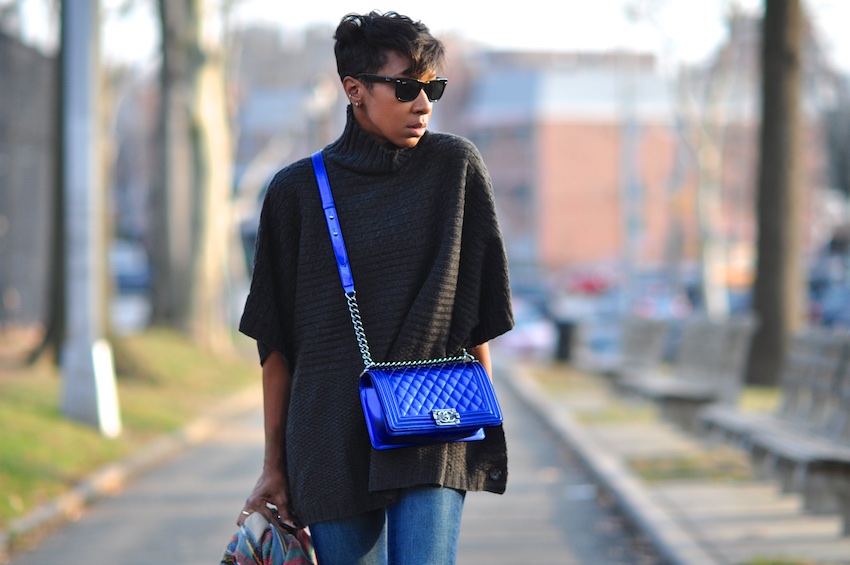 Peacoat: Vintage men's. Try one of these, especially men's.  Jeans: H&M.  Bag: Chanel. Similar style from Calvin Klein.  Scarf: Asos.  Boots: Sigerson Morrison Nina. Shades: Ray-Ban. Poncho: H&M (on sale)
The navy poncho posted two weeks ago was enough to convince me to get another one, the above grey one is from H&M.
I've peeled off since and am now in the exact opposite which you can start to see on my Instagram and Snapchat Karenbritchick
Note. It seems odd to talk about winter stuff while sitting in Mum's living room at night listening to crickets outside (and swatting mosquitos).
 ps. Check the street style page for more outfit ideas going up while I'm away.