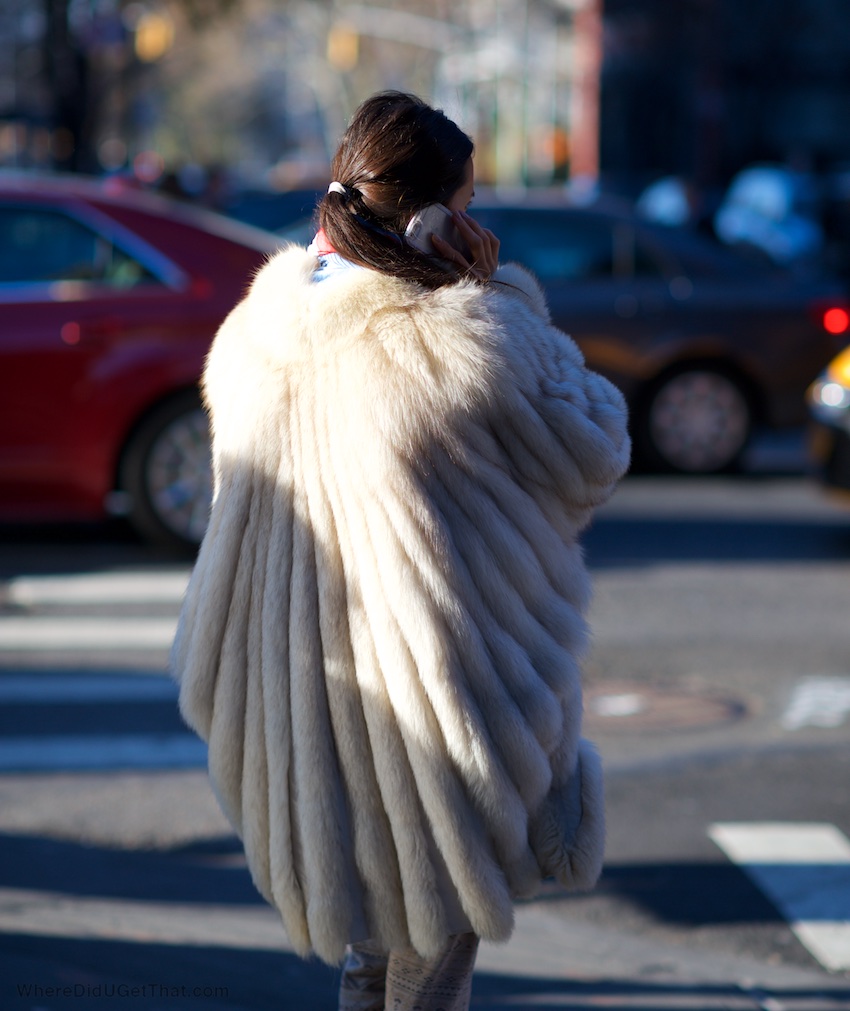 Here is a snap shot of the coats and jackets I see women wear currently in the city.
One style I'm seeing a lot is vintage furs…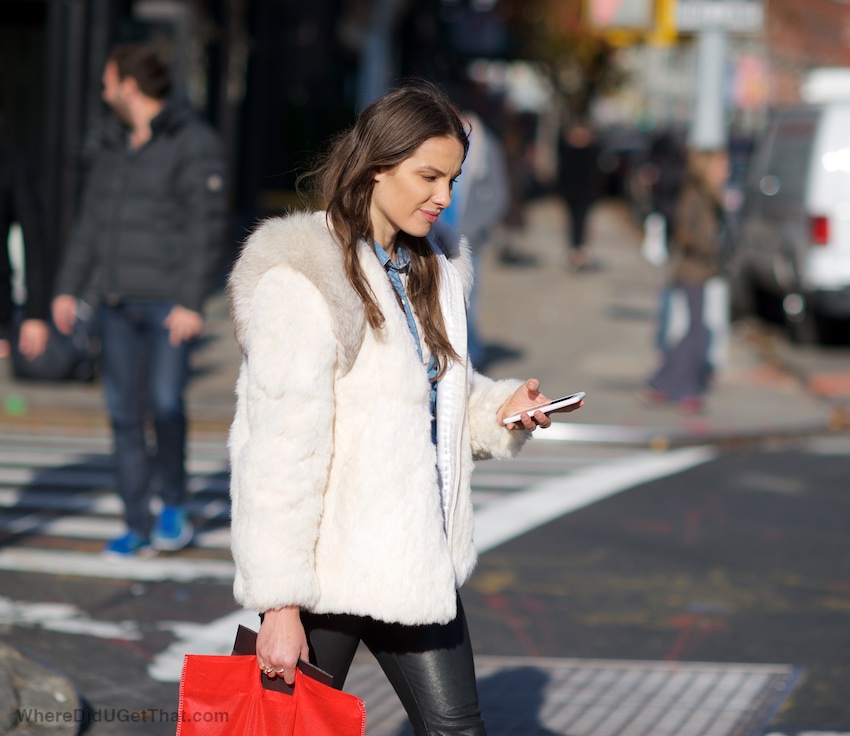 Mostly I've seen vintage style furs in jacket form versus coats.  I see similar jacket styles from Rachel Zoe and Topshop.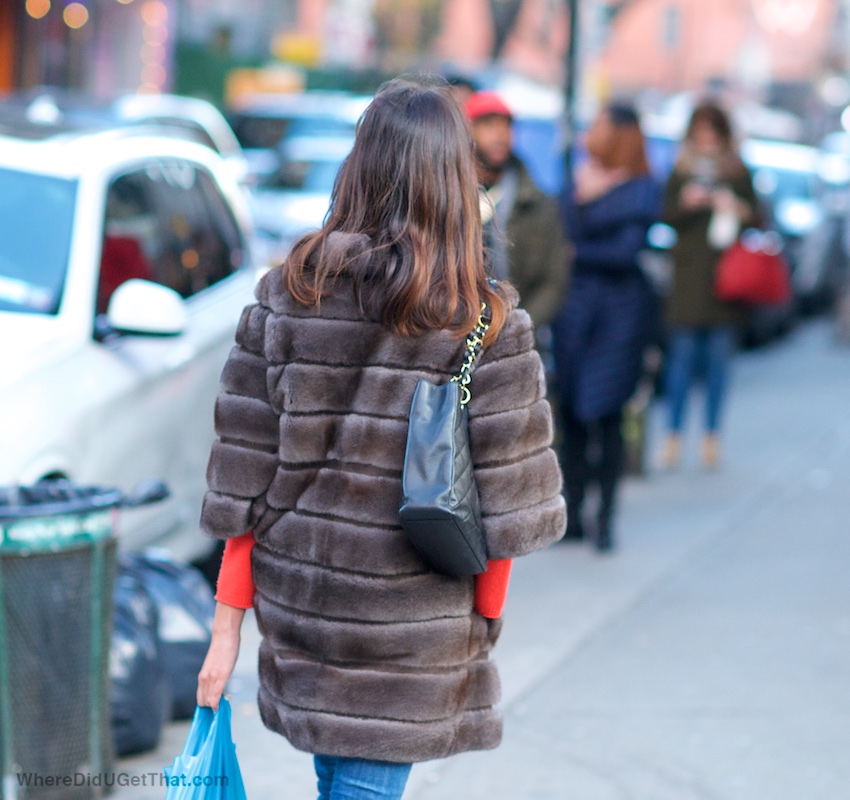 …and usually they are dressed down with jeans, leggings and over knit jumpers.
I saw a good similar to this grooved one from Eliza J. (on sale)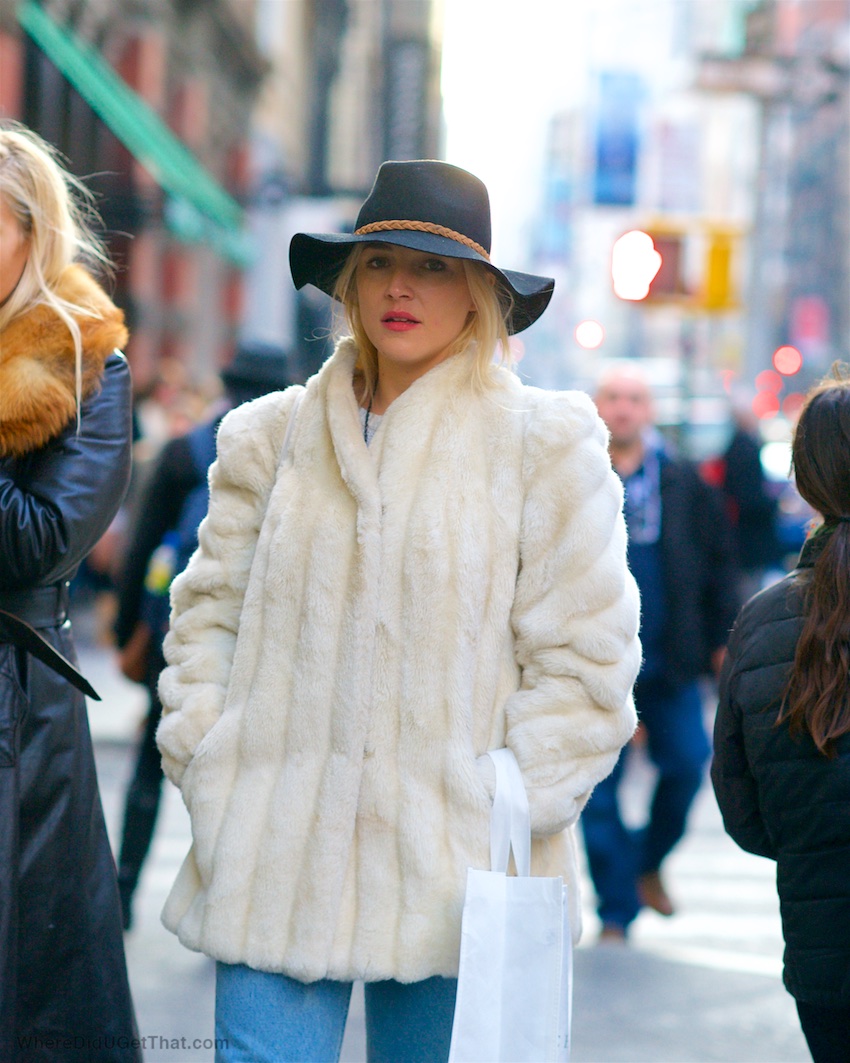 What I like about them is that they work at night over dresses and during the day.
Ellen Tracy does a good dupe for vintage style fur coats.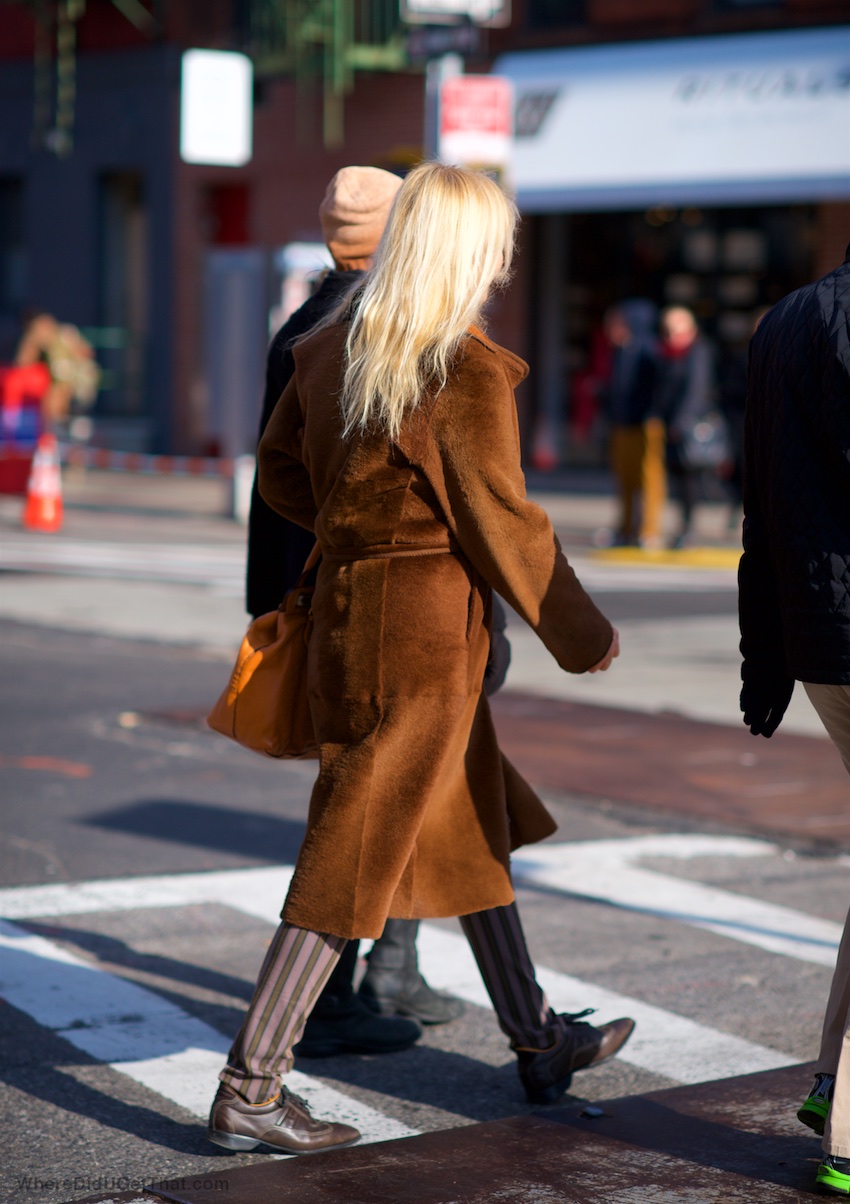 I'm also noticing a lot of textured coats.  I loved this rich brown one.  It looks cozy without bulk.
Genius pairing of striped trousers and mens style shoes.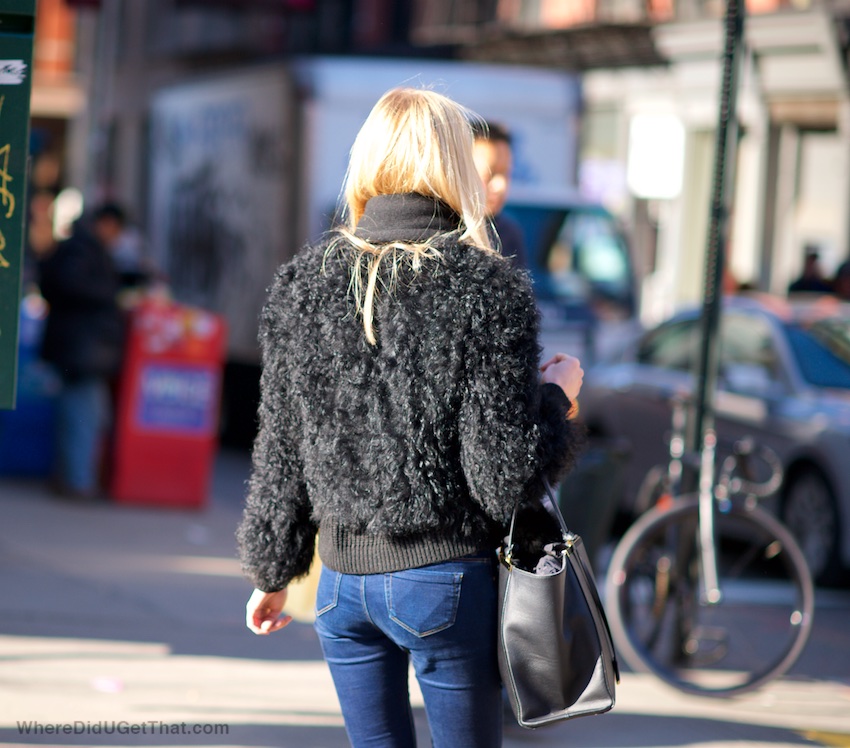 They are also being worn in jacket form like this bomber style one.  The majority though are longer.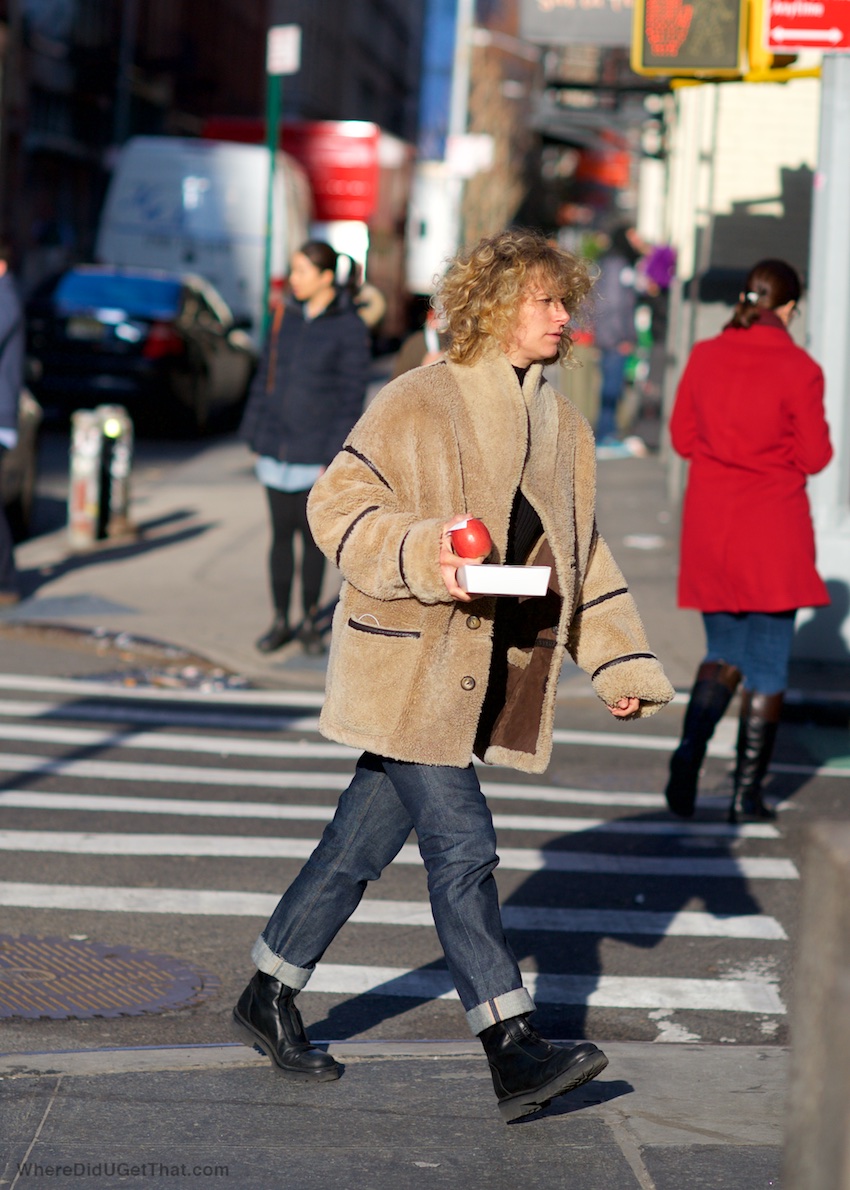 How cool is this one?  I could've asked her where did she get it but didn't.  Seeing a peek of an inside pocket tells me it's mens.
I saw similar teddy coats from H&M, Kensie (on sale) and Mango.
More women are wearing wrap coats either with a belt or in this case, without.   I find that the lack of buttons and hardware on them makes them look chic and a bit more effortless.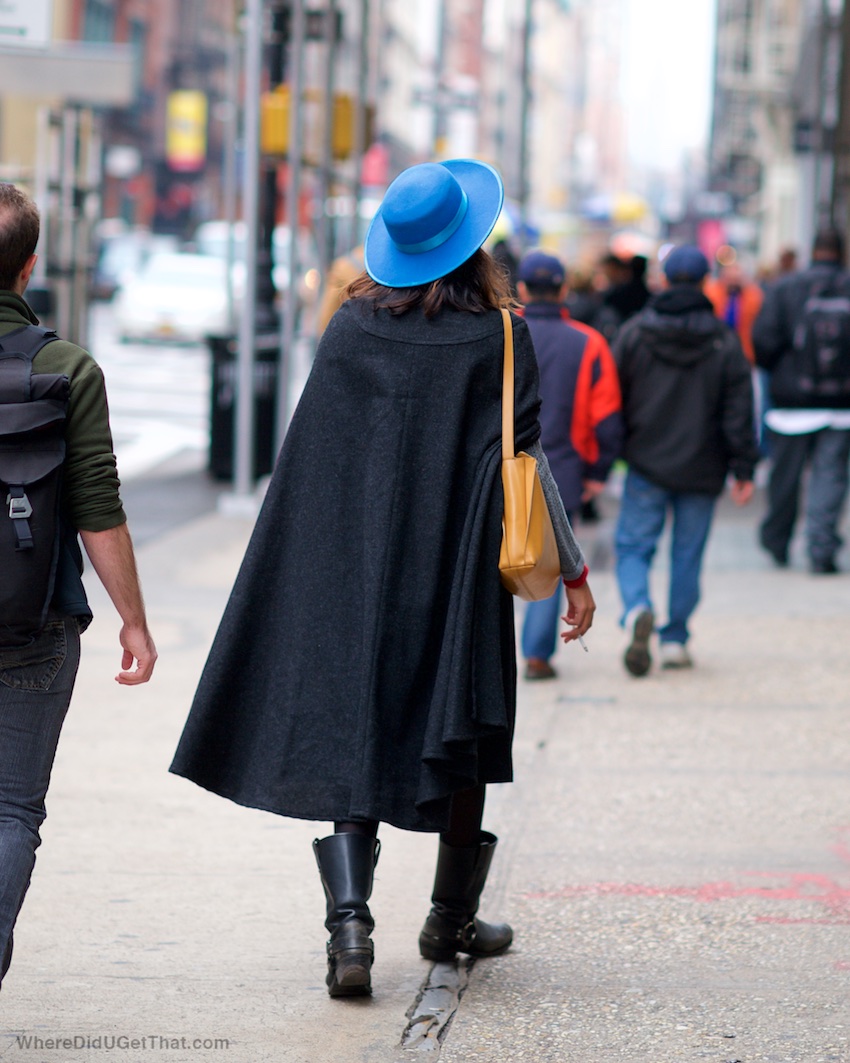 Every now and then I see someone in a cape.  The majority I've seen are short stopping around the hip like this one by Mango, but once in a while I see longer lengths like this which look stunning.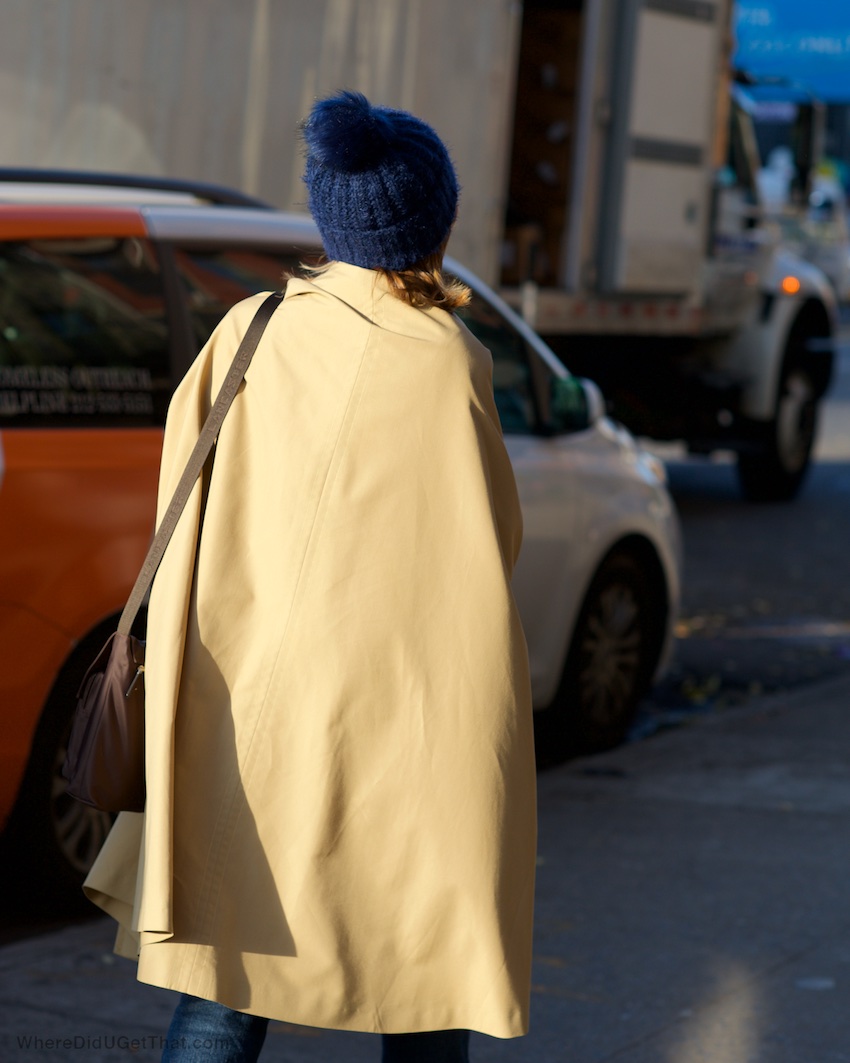 Here is another slightly shorter one.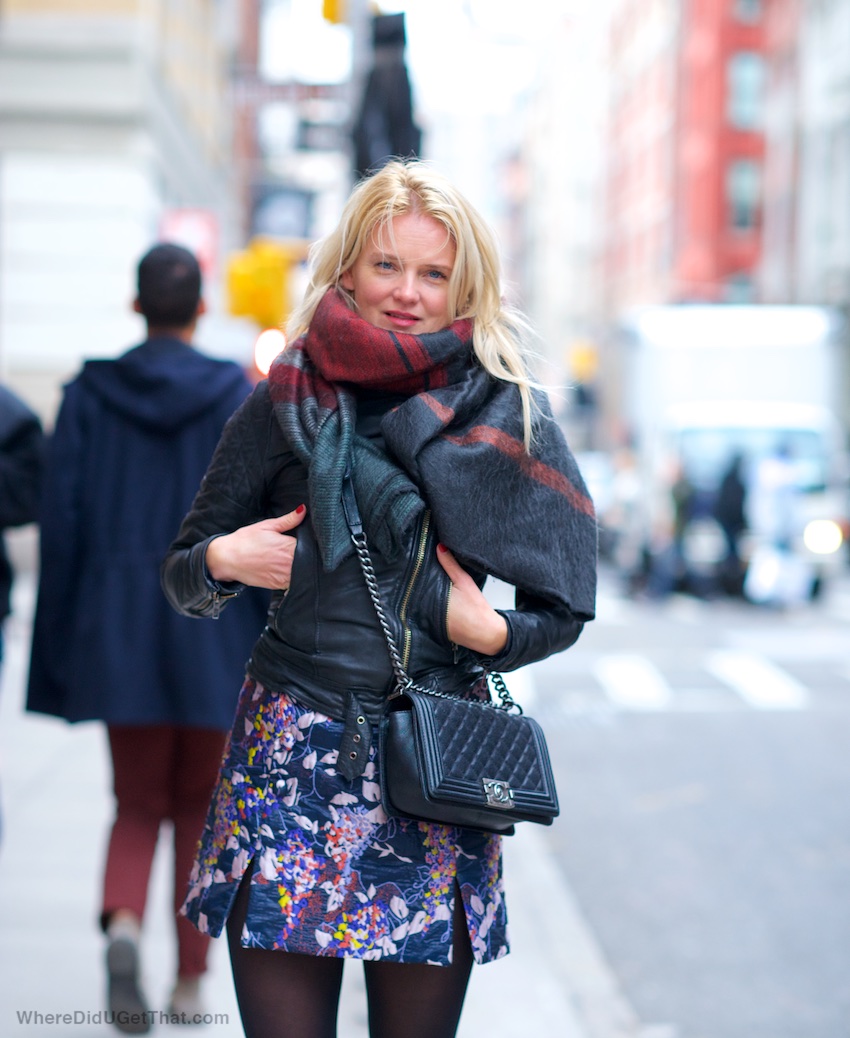 Giant sized scarves are popular.   (How cool is her skirt? It's Carven by the way. I asked).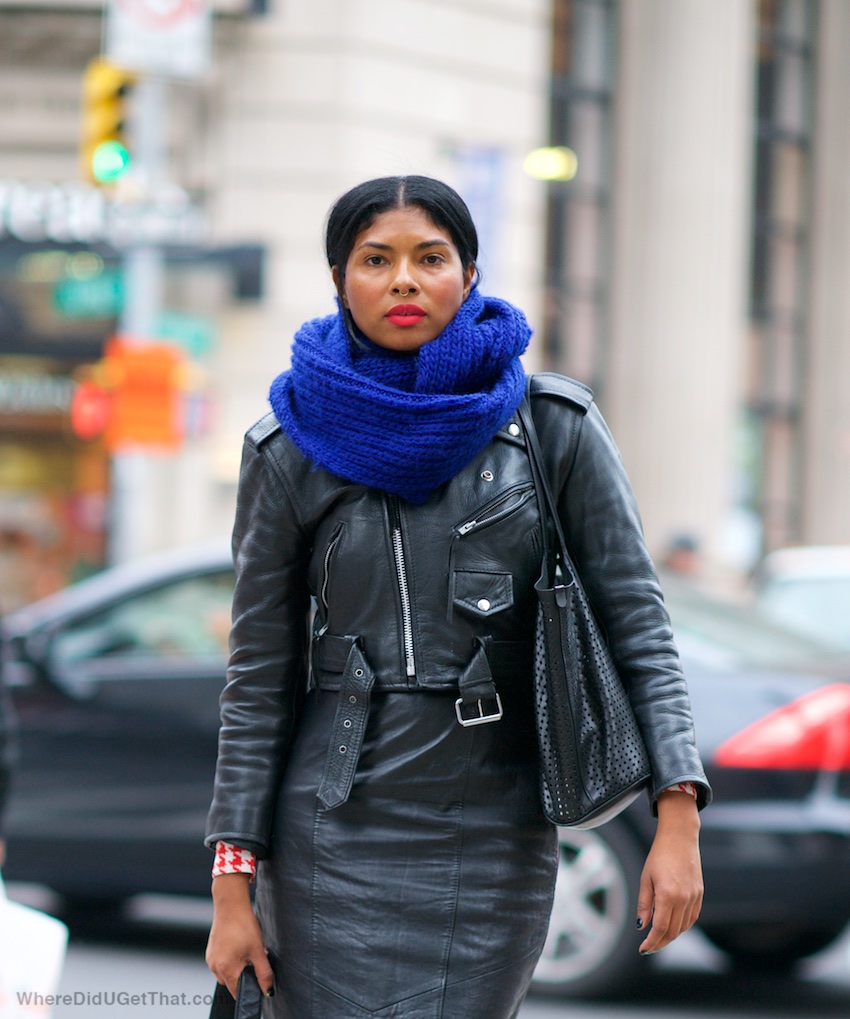 I am seeing them contrasted with shrunken black leather jackets.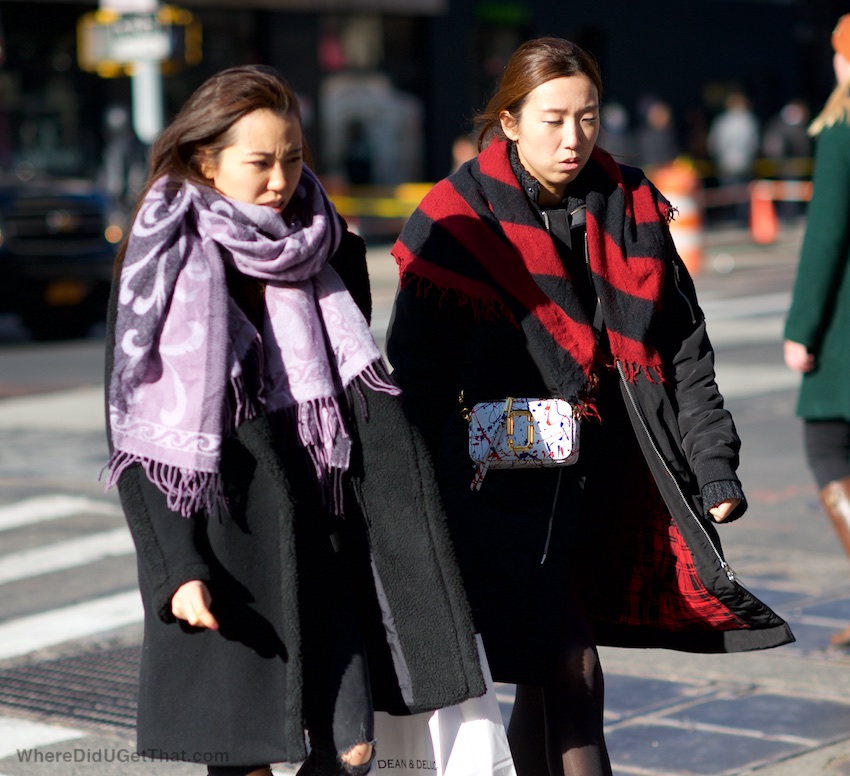 Scarves are being worn in solid colors or prints. The majority though are large prints.
I see similar big scarfs from Asos.  Also I like the classic plain black and red plaid cape scarf from Madewell (on sale).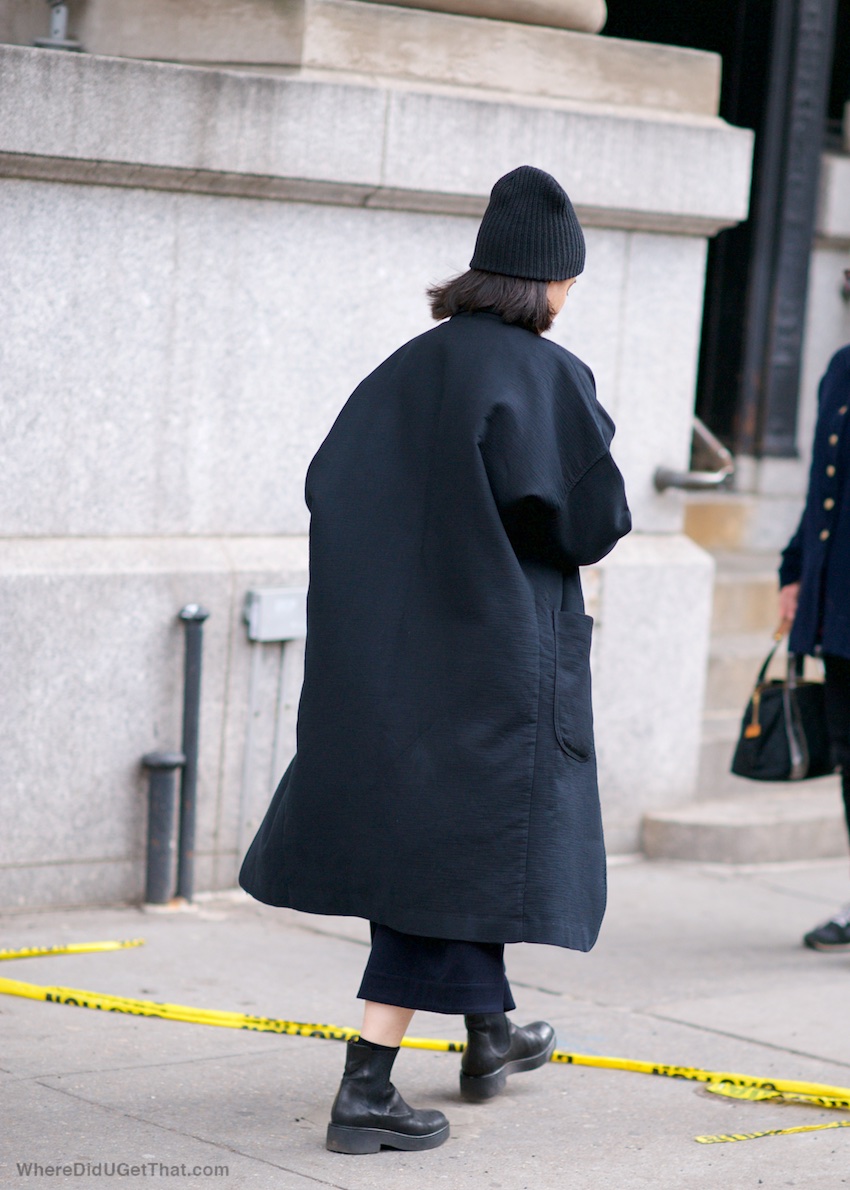 Overall deliberately oversized coats are huge in the city downtown.   In all colors and textures. They are always worn with a flat ankle boot or old school style trainers ie. Nikes, Adidas or Chuck Taylors.