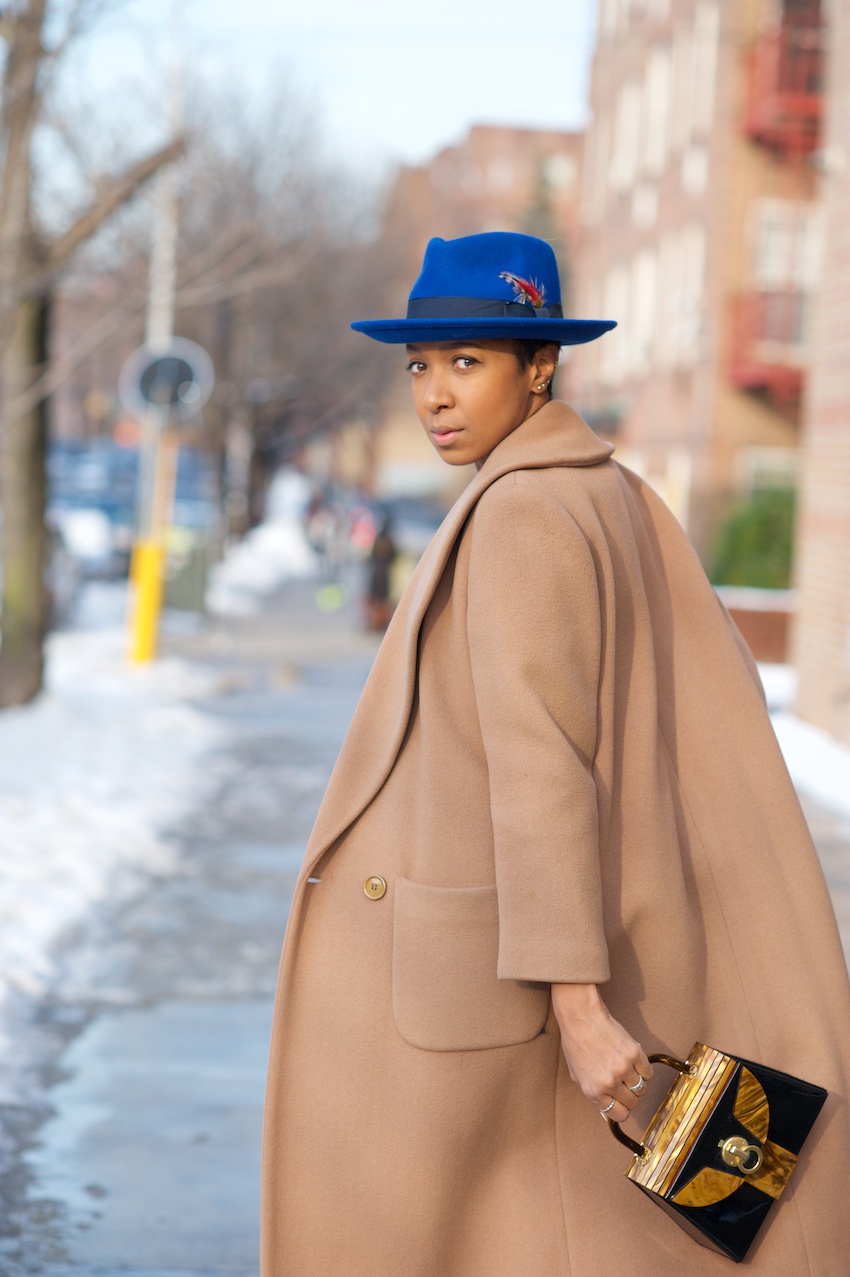 When you can't resist anything in your fave colour – cobalt…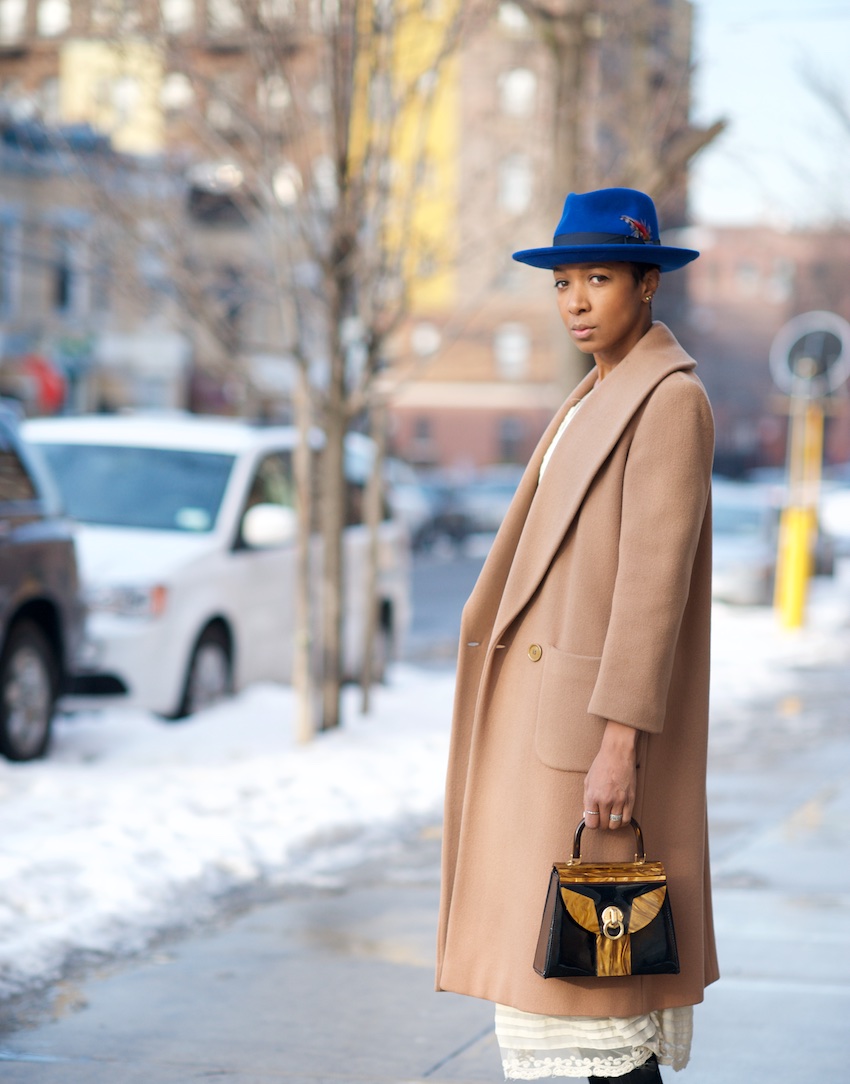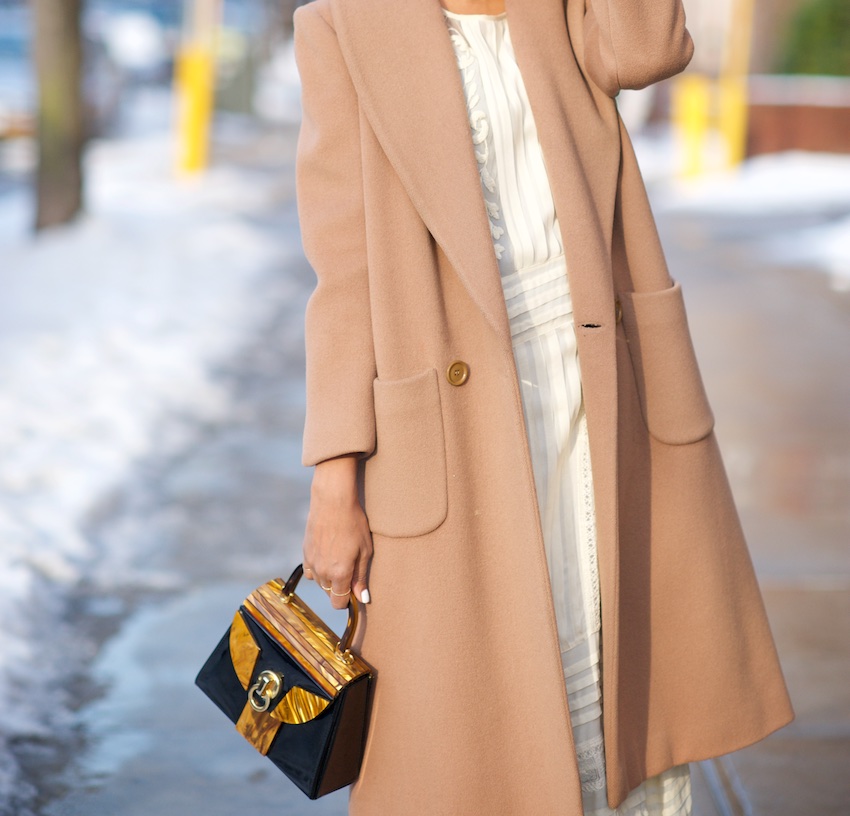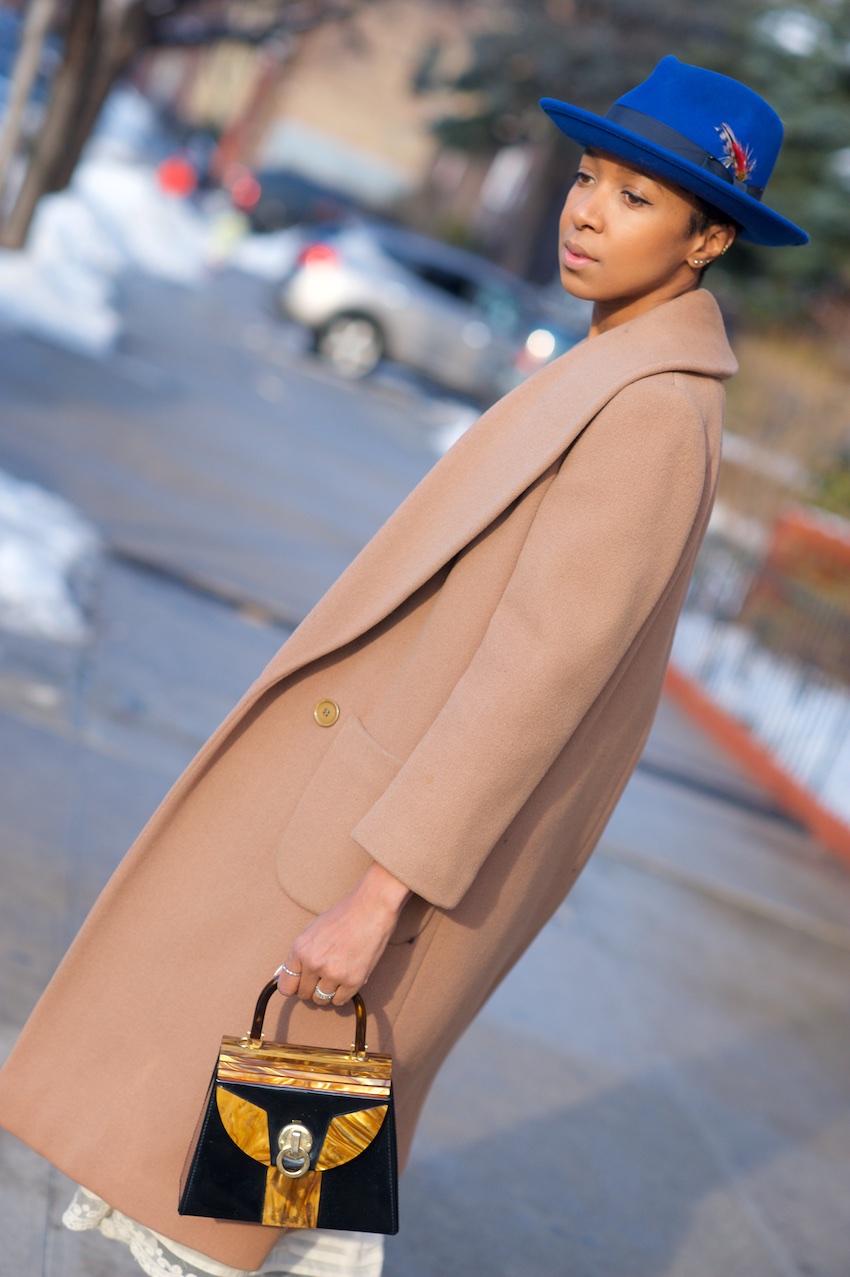 Hat: Trash and Vaudeville.  More faves by Rag & Bone (on sale) or Brixton hats (love the brand). Coat: Thrift.  Try the Asos camel swing coat, Apiece Apart (on sale) or Topshop (looks good worn open). Dress: Zara.  Brogues: Vintage.  Bag: New Orleans. The Sophie Hulme mini box is a modern take (which I still like).
I tell you I find the most random stuff from anywhere and then I find a hat like this.  Something I don't need but want.
Found it last year in the summer at Trash and Vaudeville in the east village before they close to move to their new location.
It goes with nothing which means it's perfect for anything – like a camel coat.  Sometimes I feel like randoms thrown together make more sense than separates perfectly coordinated.