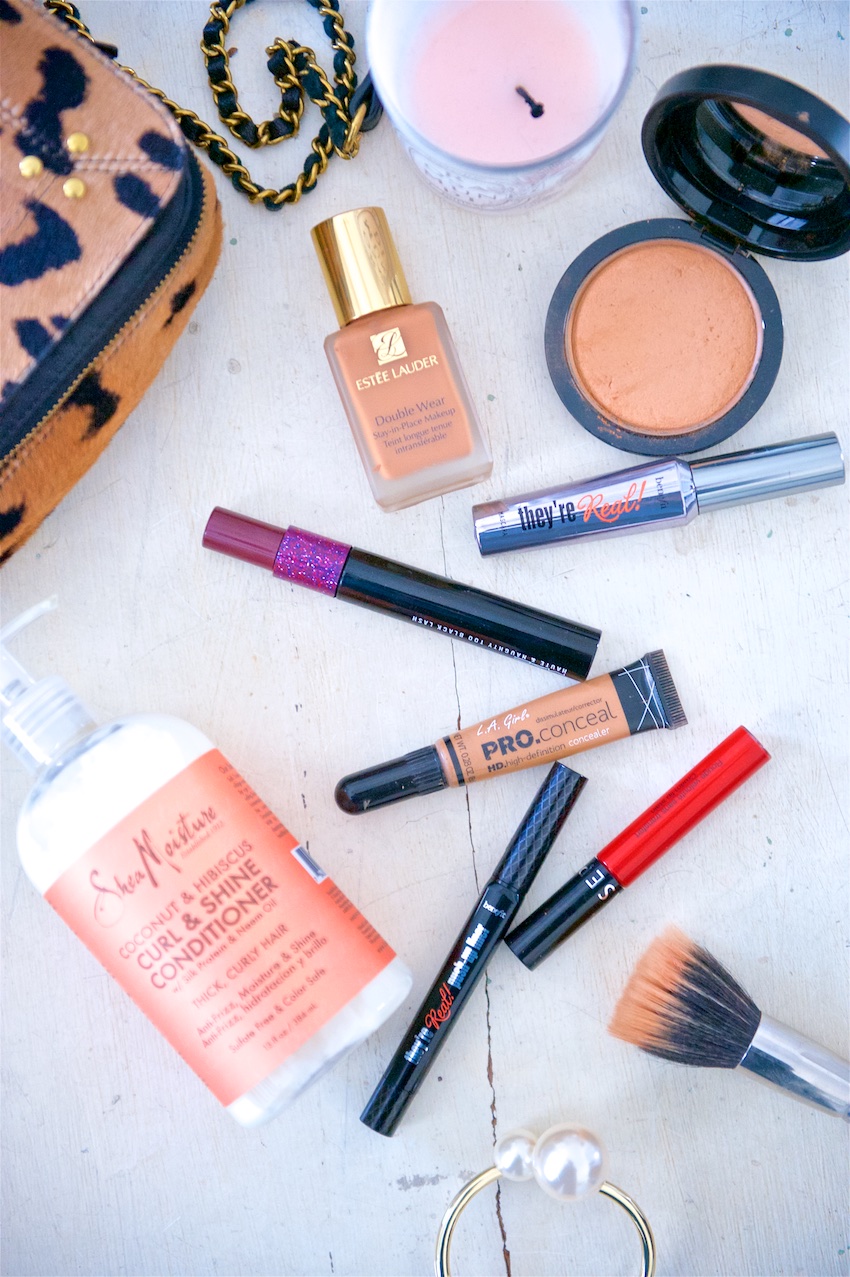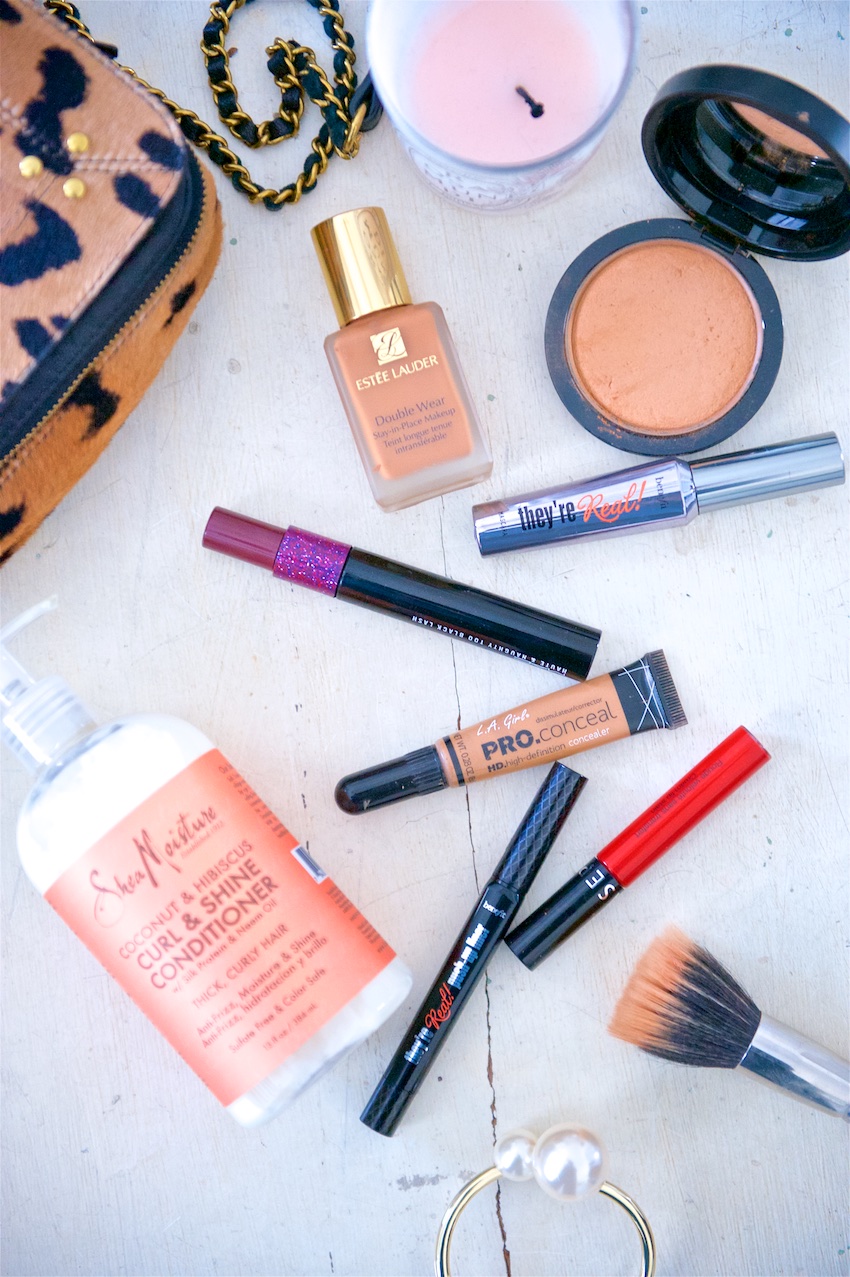 I don't talk a lot about make up because I use the same things over and over.  Until last year when I got itchy feet to find "something better."
Here's my really small but impressive (to me) round up of the ones that really work and actually deliver on their promise.
  Or as the Brits would say: it does what it says on the tin.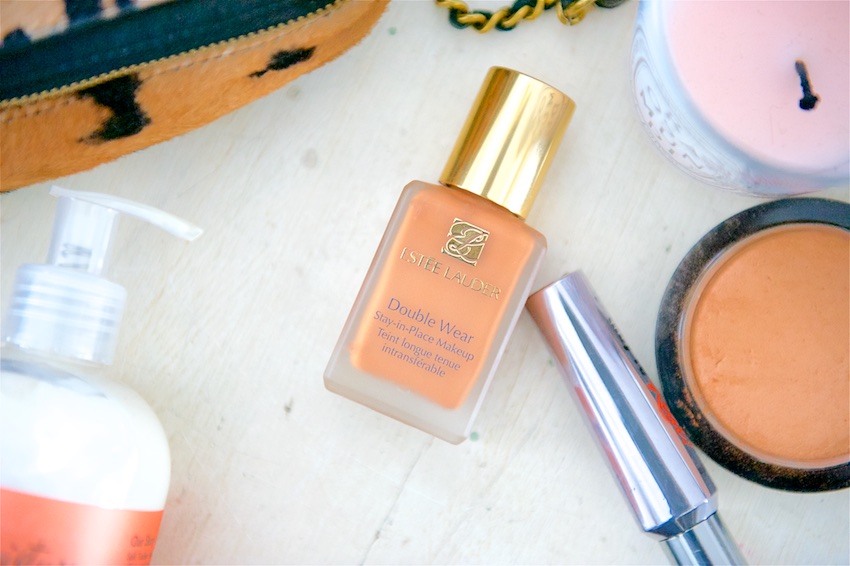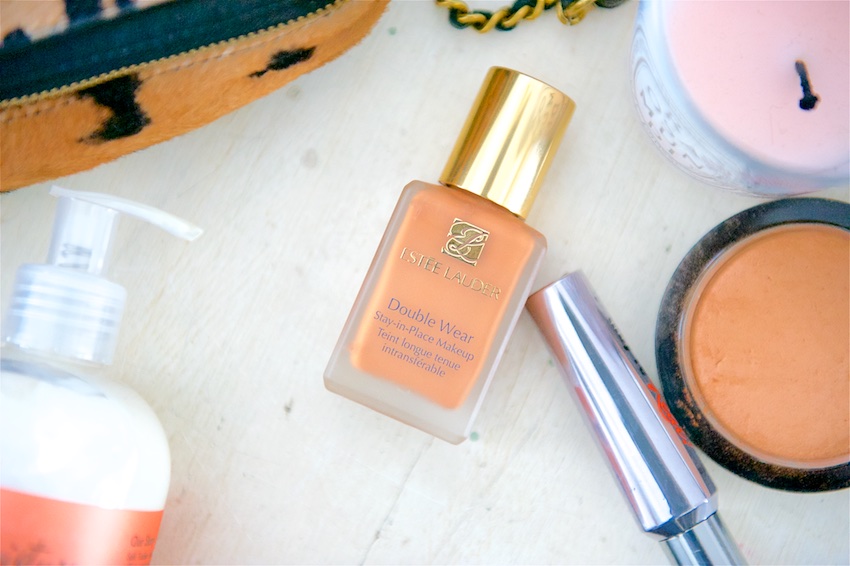 Estee Lauder Double Wear Foundation
I'll do a separate post on foundations that I've reviewed last year but  for now, this one tops them all.  It does exactly what I want a foundation to do: look like I have good skin.   No joke: I have had two complete strangers compliment me on my skin while wearing it.   I mean what does that??
Coverage is build able and goes from light to medium to full if you keep adding layers. It has a blur-like effect without looking like a mask and the colour range is superb, so much so that you get a pin point accurate match.  Like the name implies, it does last all day. I've looked at my face in the evening after applying it from that morning and my skin is practically the same with no touch ups in between.  I wear Rich Caramel (I'm MAC NC45/Bobbi Brown Golden).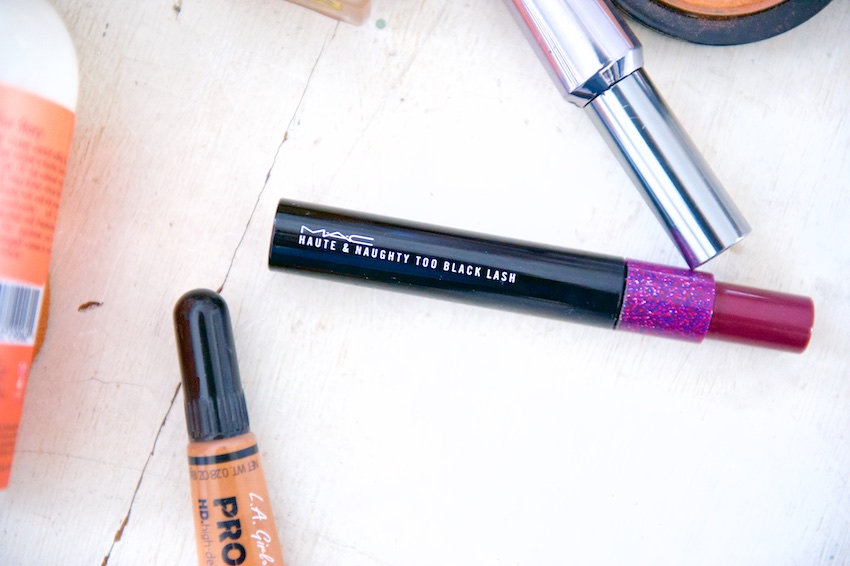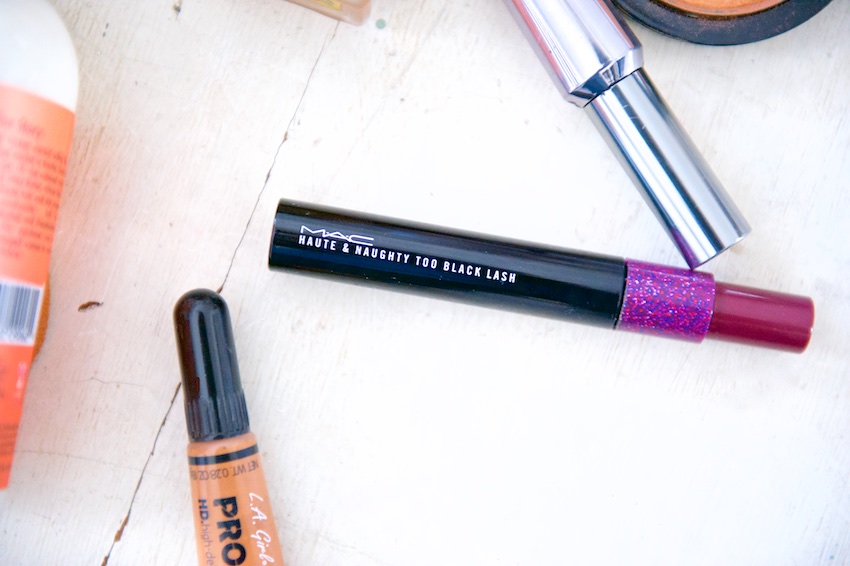 MAC Haute & Naughty Too Black Lash mascara
My girlfriend Daria raved about this and bought me one and it is truly magic.  I have never in my life had a mascara make my thin lashes look so thick and long.  Ever.
This even trumps Lancome mascaras (Definicils was my holy grail).  It is the best mascara that I have ever tried and the closet thing to looking like I have false lashes – especially when you apply two coats.  Note: There is a sneaky compartment that holds a smaller brush.  It took about two weeks before I even noticed it.
ps. I'm considering stock piling a couple just in case this gem gets discontinued. It's that good.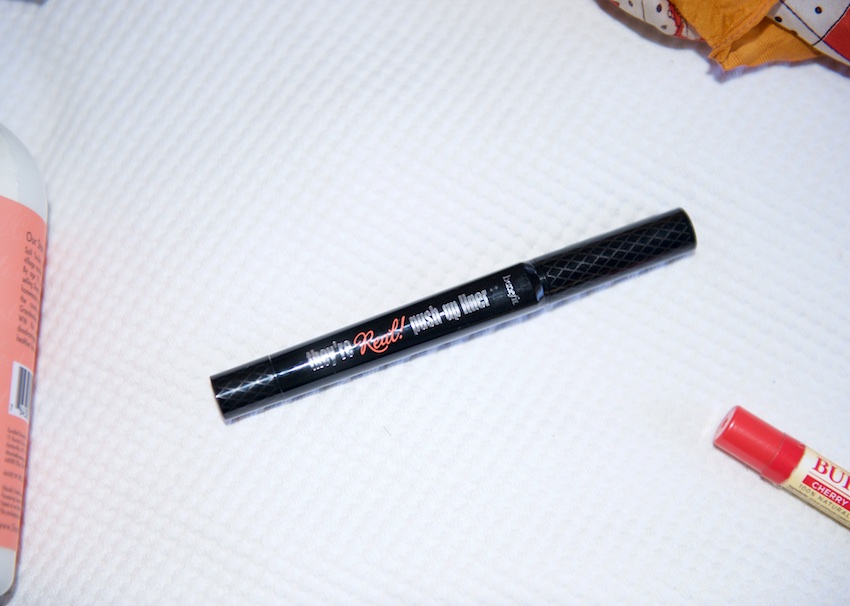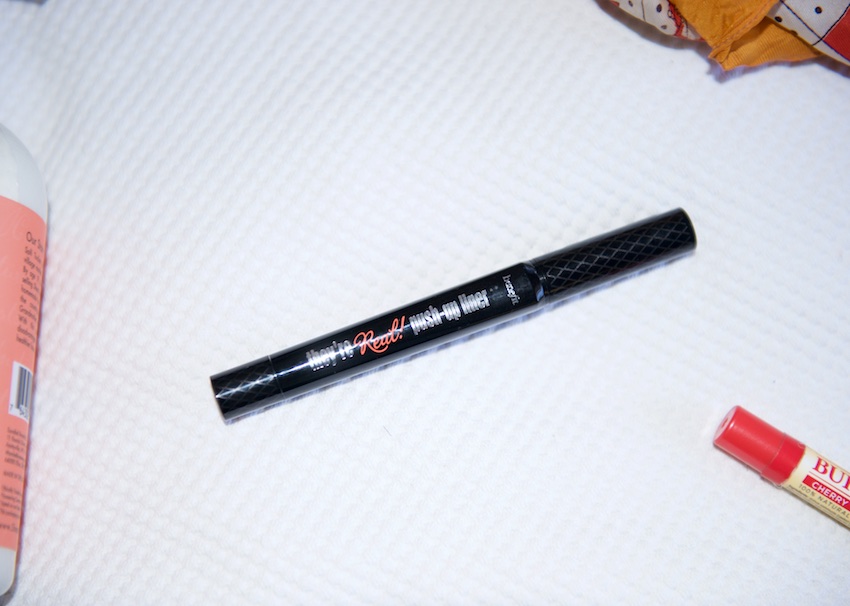 Benefit Push Up Liner
Typical Karen that I'd find this eye liner AFTER last year's eye liner post got published!    I tried this on a "why not" whim and it's shot to the top of my liner list!   You twist the base and the liner goes on pitch black and does not budge even if I rub my eyes by mistake.  The slanted felt tip makes it idiot proof to draw an even line or a thin to thick flicked out cat eye.  If you are a beginner with eye liners then this is the one that you buy.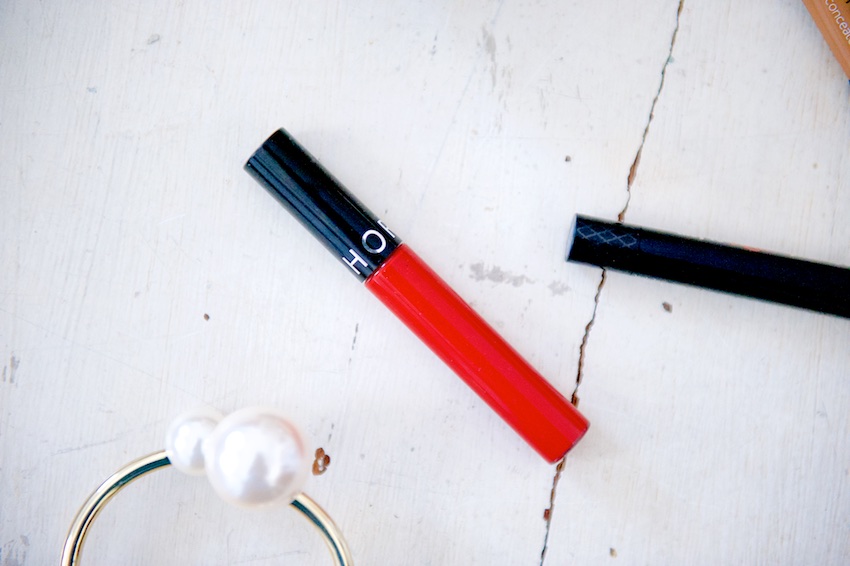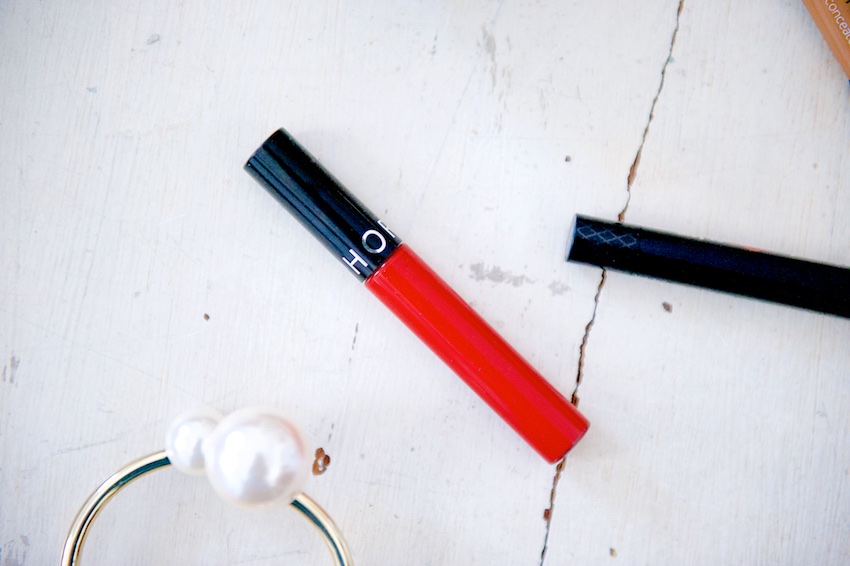 Sephora Cream Lipstain in Always Red
What can I say but wow. I bought this the same day after literally stopping someone in the street with an amazing Gwen Stefani-like red mouth who said this is what she was wearing.  At the counter the make up lady said "oh you are going to love this. It does NOT come off."  She was right.  It goes on full coverage with a matte finish but doesn't dry my lips. It's a true lipstick red with no orange (it's a deeper red than the above photo).  It stays put all day and feels like I have nothing on. I tend to eat off lipsticks after meals but not with this.  It's like lip ink.  If Sephora announced this was being discontinued (as if!) I would stock pile at least eight of them.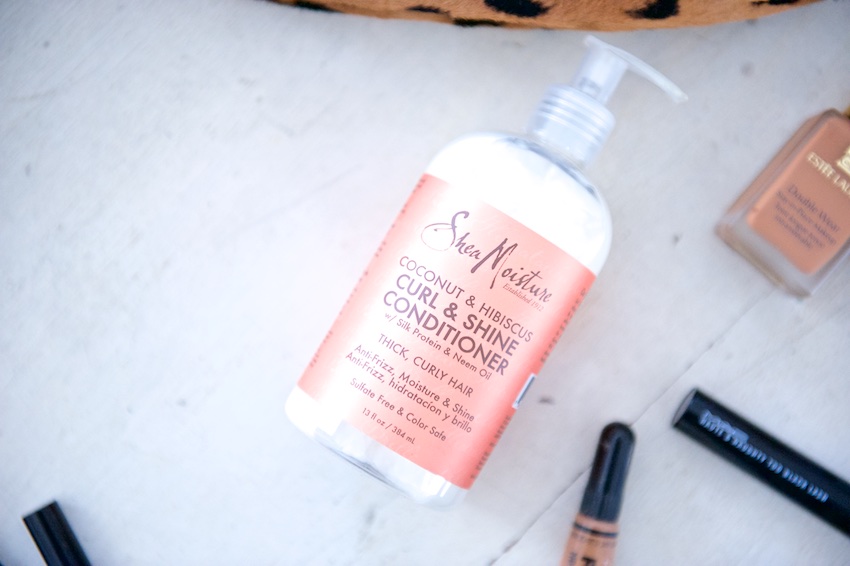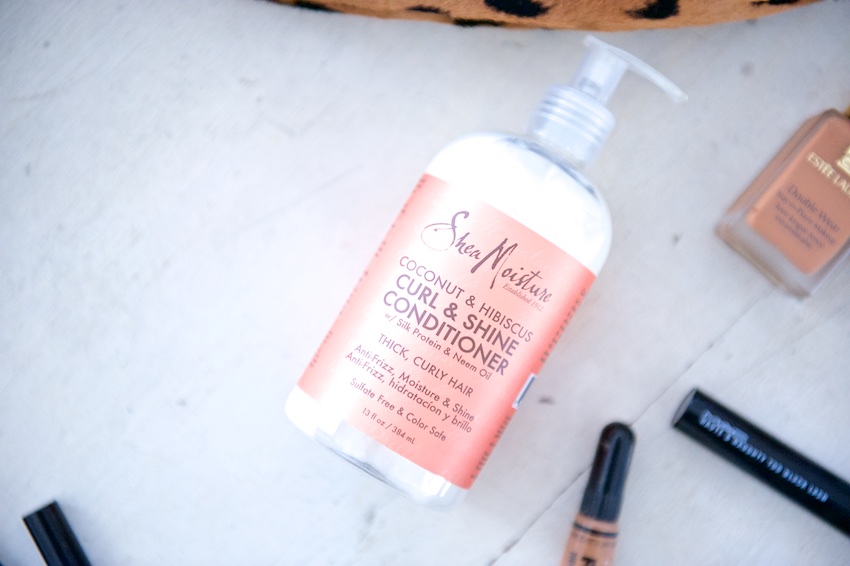 Shea Moisture Coconut & Hibiscus conditioner
I got turned onto this from my hair dresser and I've been a repeat home user ever since.
It makes my hair really slippery on rinsing and it detangles like a dream.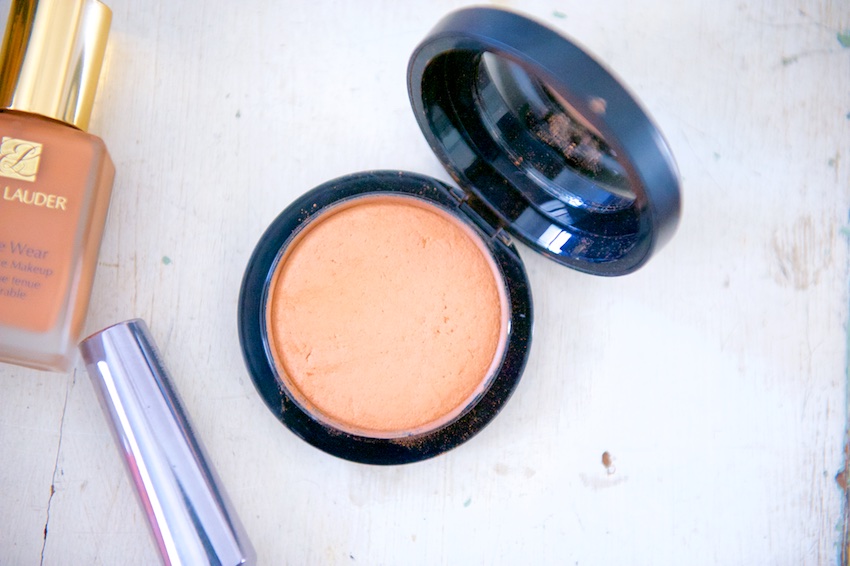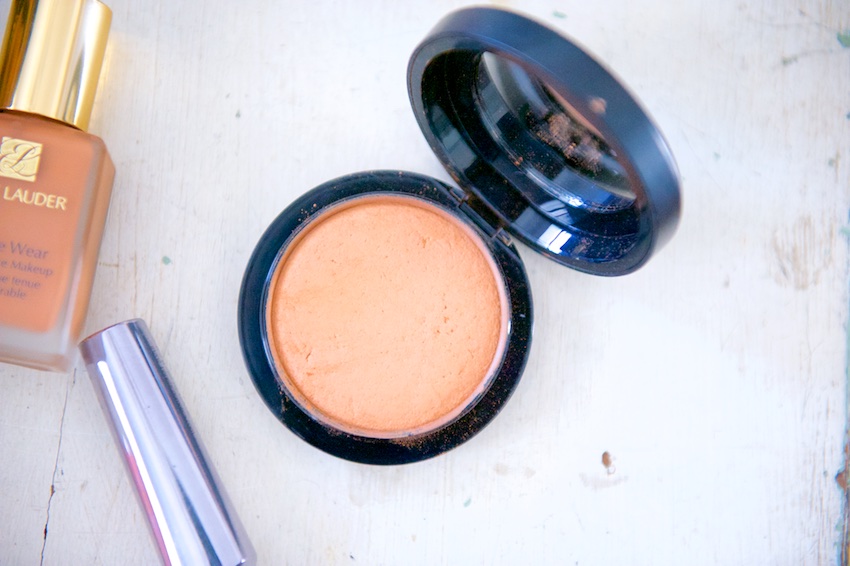 MAC Mineralize Skinfinish Powder (Dark)
This has been my daily go to buffed over foundation.  It lasts all day and gives the skin a subtle glow or blurring which is hard to explain.  It's weightless and it 'finishes' my face.  One swirl with a fat brush and I'm done.  I've read that it gives skin a beautiful finish when used alone too.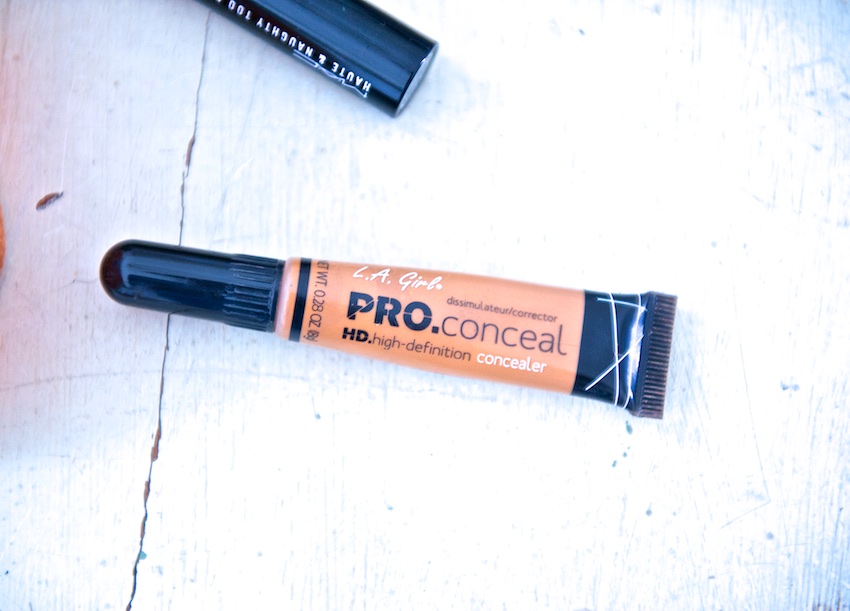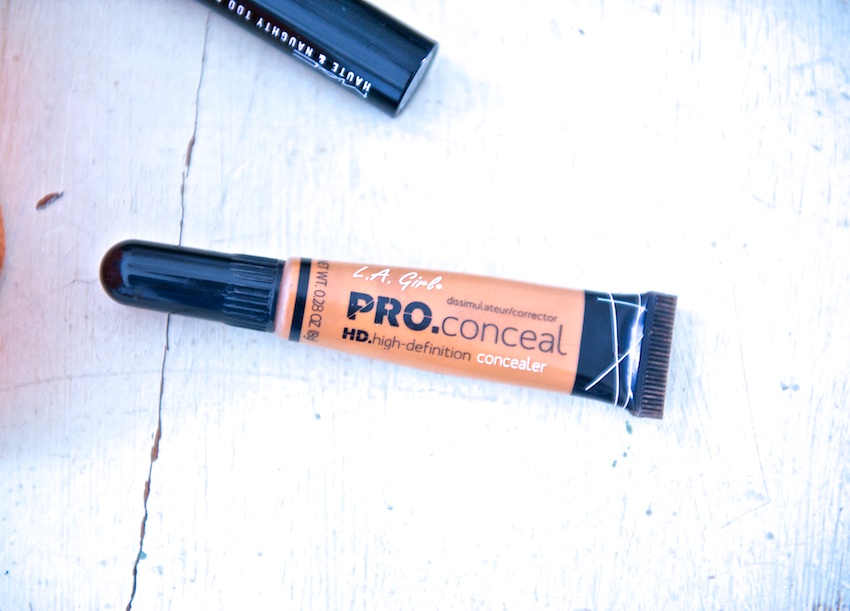 LA Girl Pro Concealer (Fawn)
I bought this after watching rave reviews on YouTube and I get the hype. For the price it's impressive and I've already re-purchased.   It's like the budget version to MAC Pro Long Wear concealer (which I have been using before 2015 hence not qualifying for this list).  The coverage is medium to full with spot on yellow based shades for my skin tone.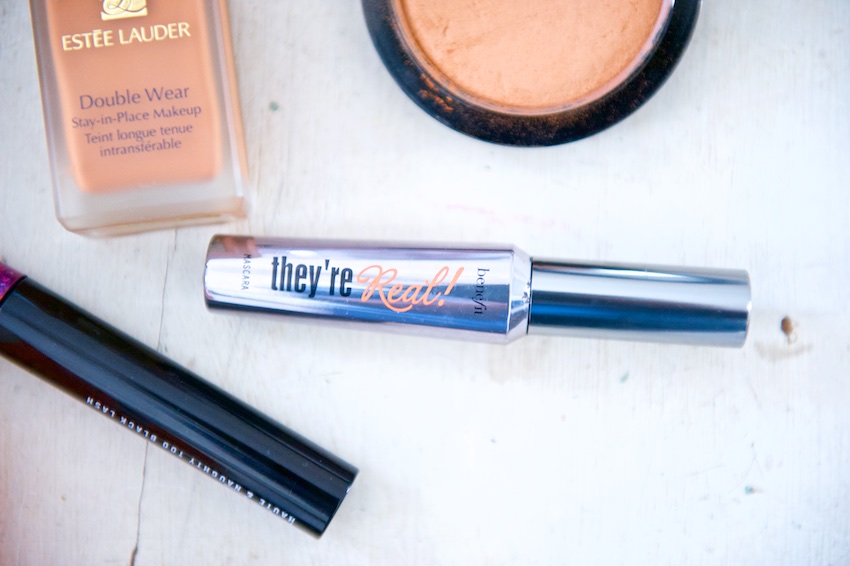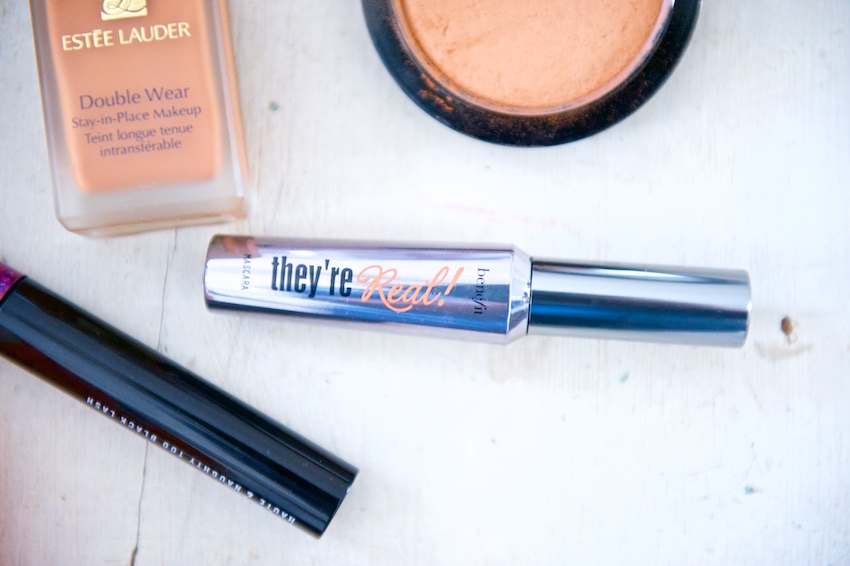 Benefit They're Real Mascara
This is my other repeat buy mascara found last year.  Found after using a sample, I immediately sized up and never regretted it like I do sometimes with full sized versions of miniatures (I swear they change the formulas).  The stiff bristles keeps lashes separated and it really does create fluttery long lashes.  The head of the brush is spiked and is supposed to be used with the brush pointing up to curl the lashes and it works!  I found myself whispering: "oh yeah it does" while applying.   I want to to try the blue next with their matching eyeliner.
So those are my top make up finds for 2015.
The list is small but they are all repeat buys to add to my make up kit for this year.
. . .
Do you have a current fave?