Photo: Taken from this earlier post. 
Even though I wrestle with wearing as little as possible, a line across the lashes is still my default for when I want some eye definition.  After all these years I still don't do it perfectly but it's a work in progress that I'm ok with.
These are the three eye liners that I rotate: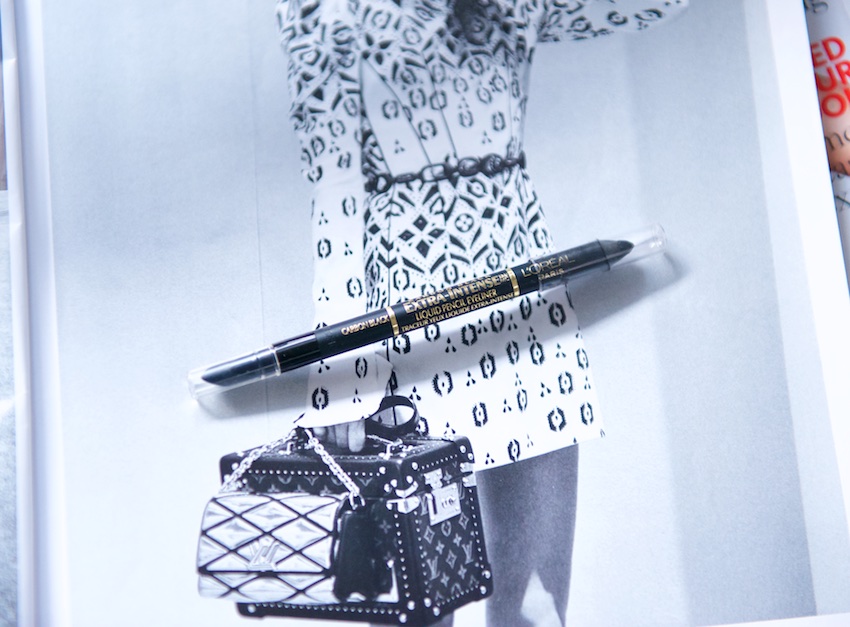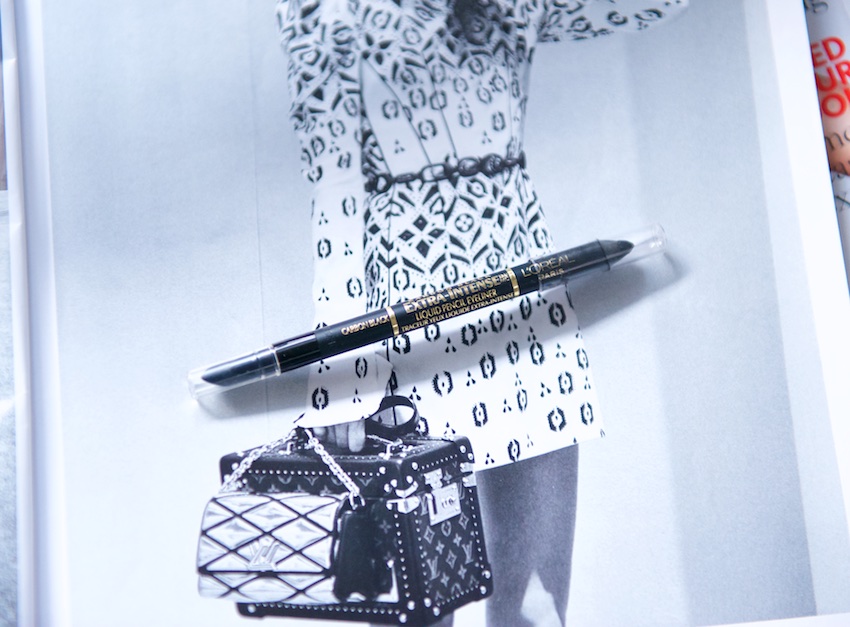 L'Oreal Extra Intense Liquid Pencil Eyeliner (that's a mouthful)
When a make up artist years ago on a magazine shoot squealed "OMG I love it too!" I felt like I wasn't the only one obsessed.   Out of the three liners mentioned here, this is the one that I've had the longest.  It goes on like velvet liquid sort of.  Hard to explain except that it's reeeeeally smooth. No skin drag.  The black is just like it says on the tin: 'extra intense' and it lasts all day.  Plus it's a do-able price to repeat buy.  There's a smudger on the other end but I've never used it.  The only draw back is that the pencil breaks off easily sometimes when sharpening which is a bi**ch, but this pencil is so good that I stock pile it just in case it gets discontinued.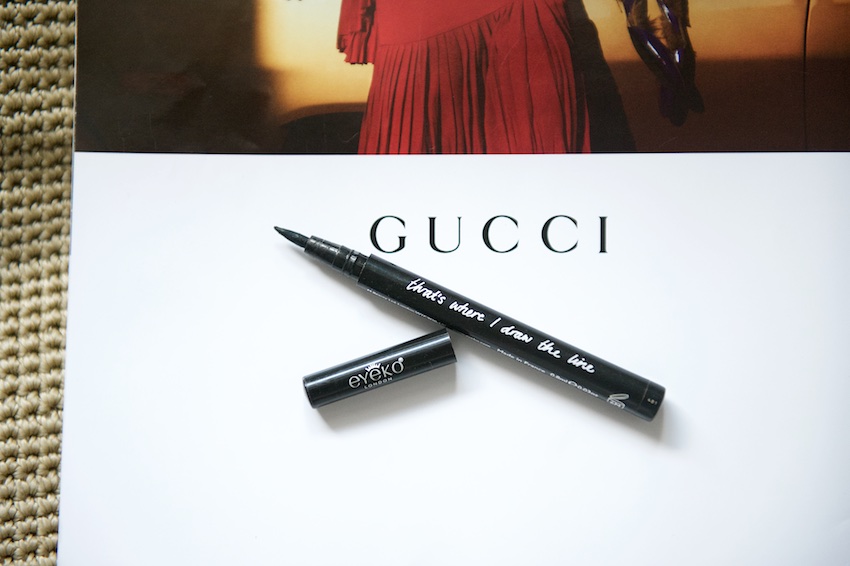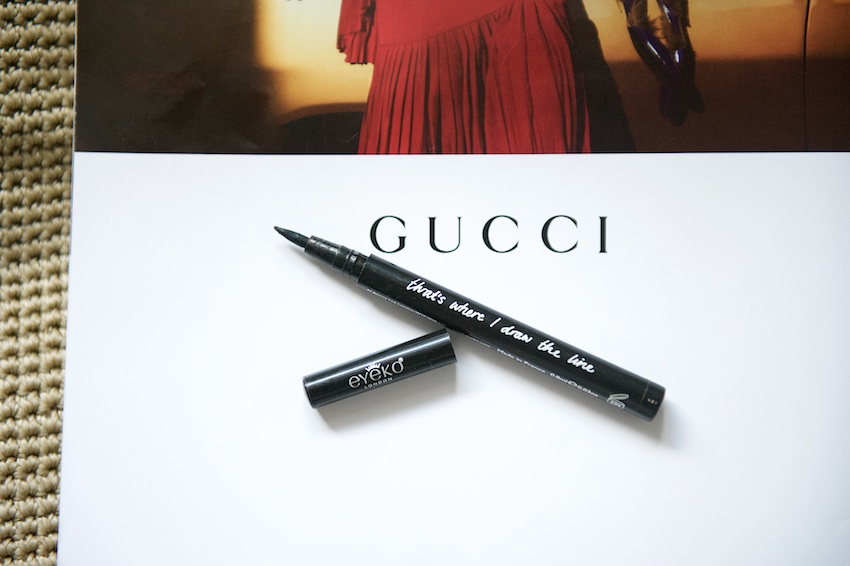 Eyeko Liquid Eyeliner
This one needs no introduction and I won't lie, I got it for the same reason most owners did – Alexa.   The felt tip pen makes it stupid easy to draw a line versus say a thin brush (those scare me).  In fact, that's why I like this liner:  it makes lining your eyes simple and therefore quick.   The point is narrow enough to get into the inner corner of my eye and the thicker part makes it easy to widen the line as I go toward the end.  The tip makes it easy to do that tricky little cat eye flick too.  Alexa has a Fat Eyeliner out now that I'm curious about. Anyone tried it?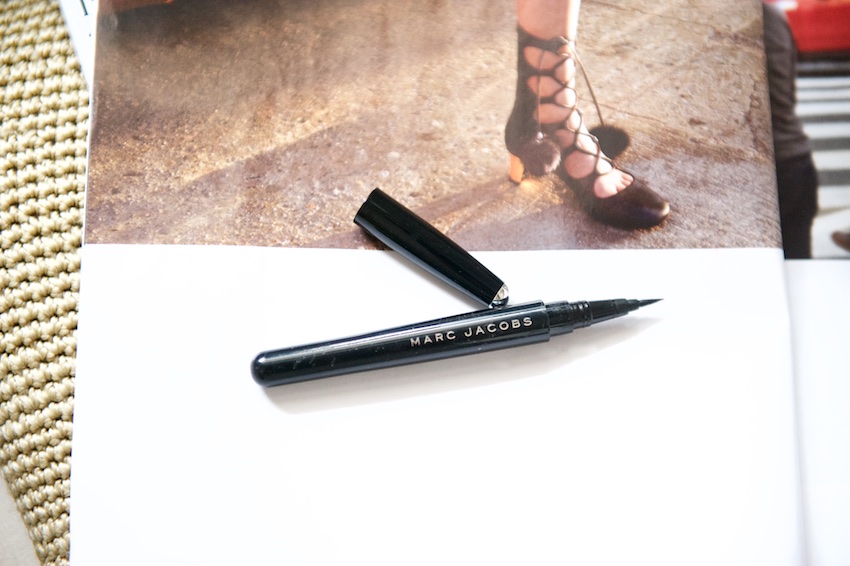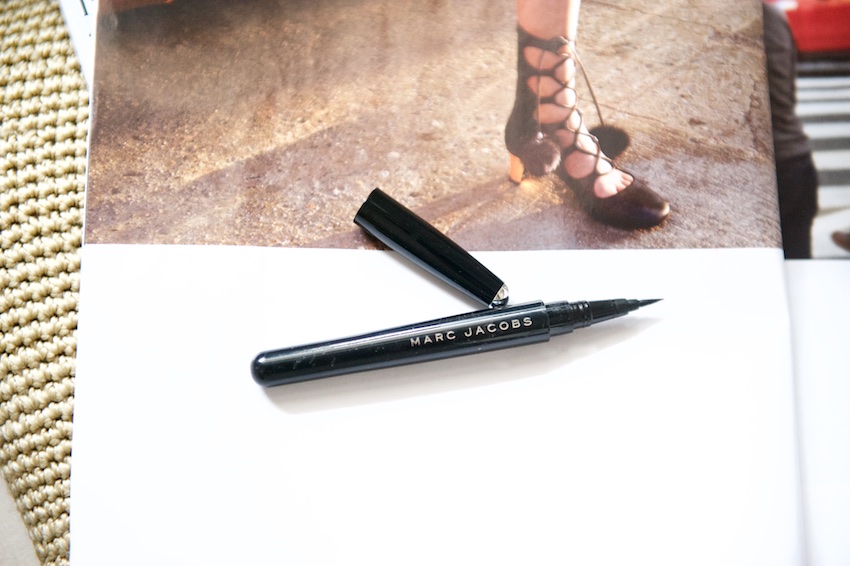 This is also a felt tip but it's much finer.  My friend Daria sent this to me as a present after I commented on how her eyes always looked perfectly lined.  This one took me two or three tries to get the hang of it because the liquid feels runnier. Also I think that because it's a smaller nib, I have to work a little longer at making the line get wider towards the outer corner versus Eyeko.  If you like a finer line then this is perfect and the black is really BLACK.  Also once this dries it will not come off until you take it off.   Check out my feature on Daria to see how this liner looks on her.
Question:   Do you have a fave right now?  I'm itching to experiment with more.