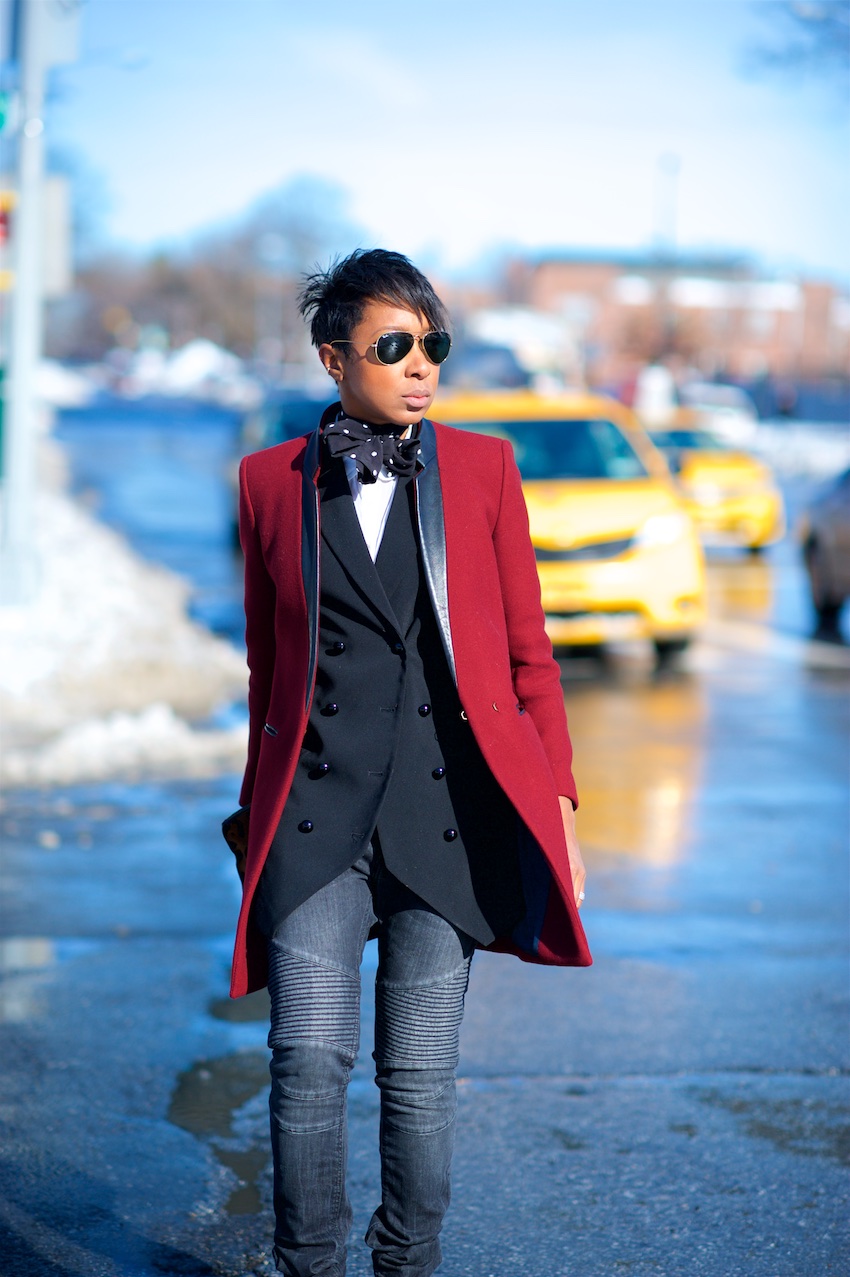 Because why the heck shouldn't we every now and then?
I pulled together some badass androgynous pieces that any fashion girl that's into it can buy…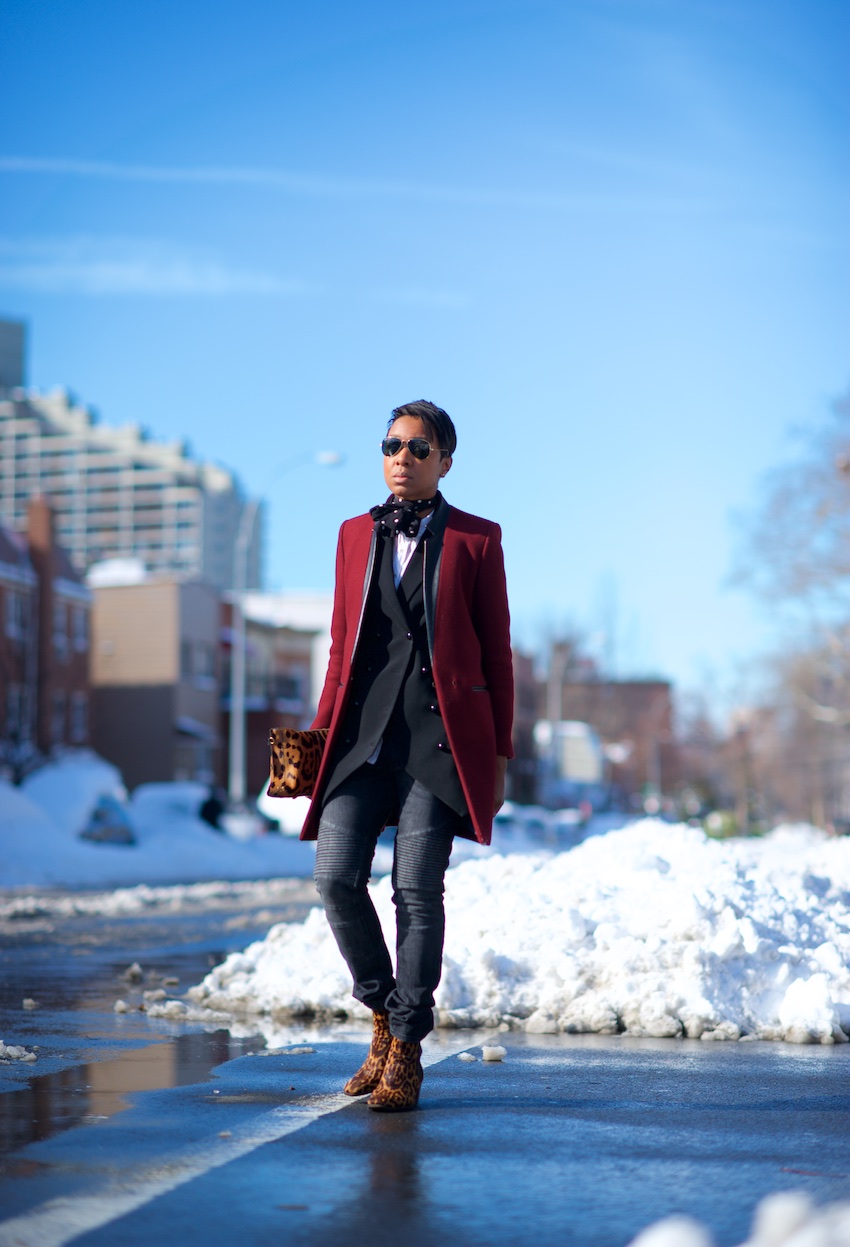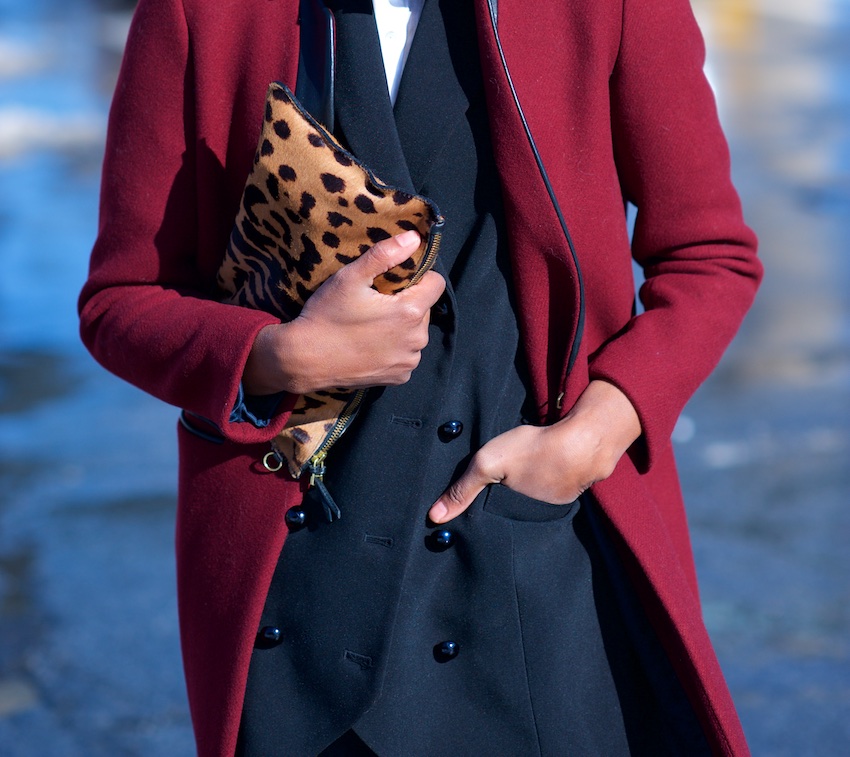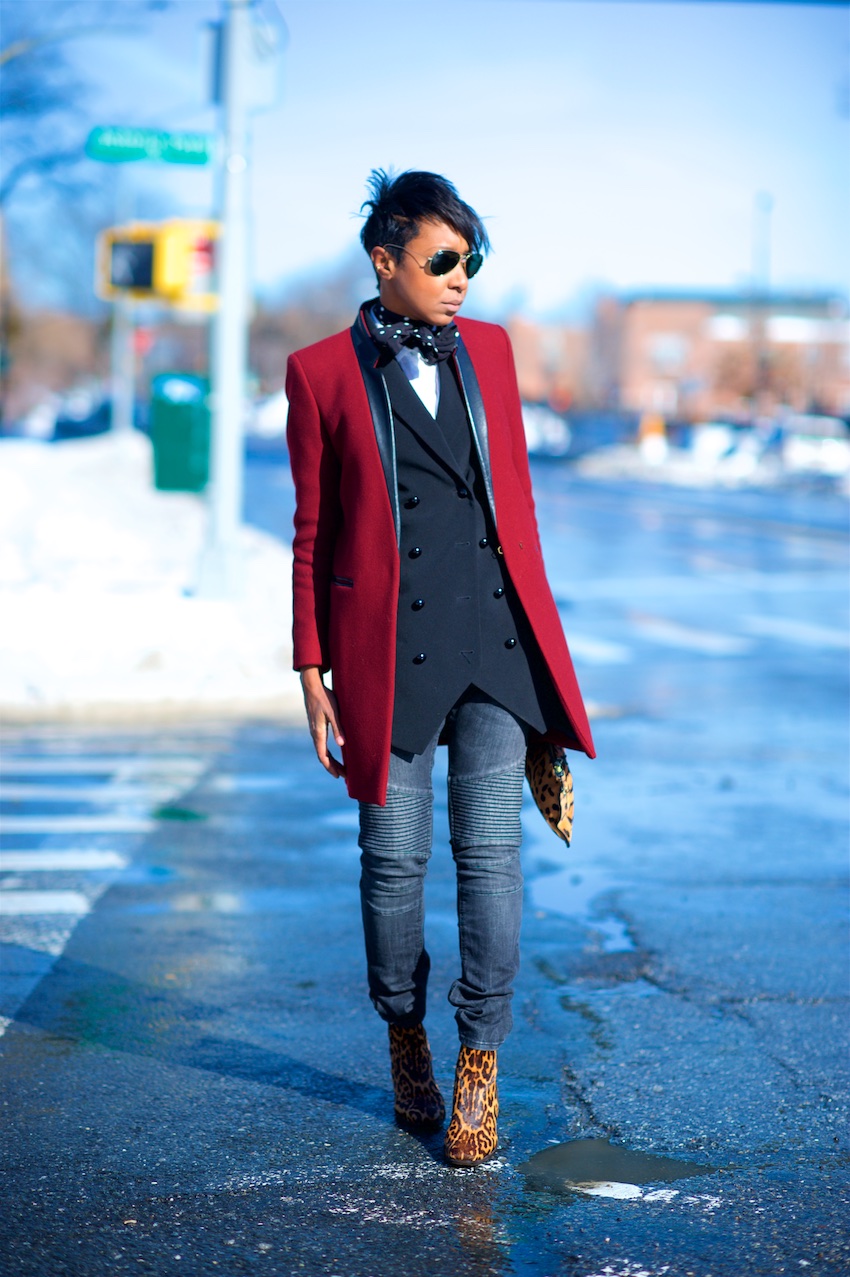 Coat: Sandro.  Jeans: H&M men's. Boots: Saint Laurent men's (about four years old).  Waist coat: Flea market.  Clutch: Jerome Dreyfuss. Similar in my Bloglovin' shop.  Shades: Ray-Ban.  Scarf: Vintage.  Shirt: Men's (I forgot where).
I'm not talking about the above outfit which is a mish mash of things I've had for years, except the men's jeans which are a recent find (I feel like I'm always looking for the perfect motor jeans).
I'm talking about Bloglovin' who asked me to create a WDUGT shop of killer pieces for those wanting a fix of androgyny.  My shop will rotate with new clothes for two weeks.  Personally I have my eye on the backless loafers and tuxedo jacket.