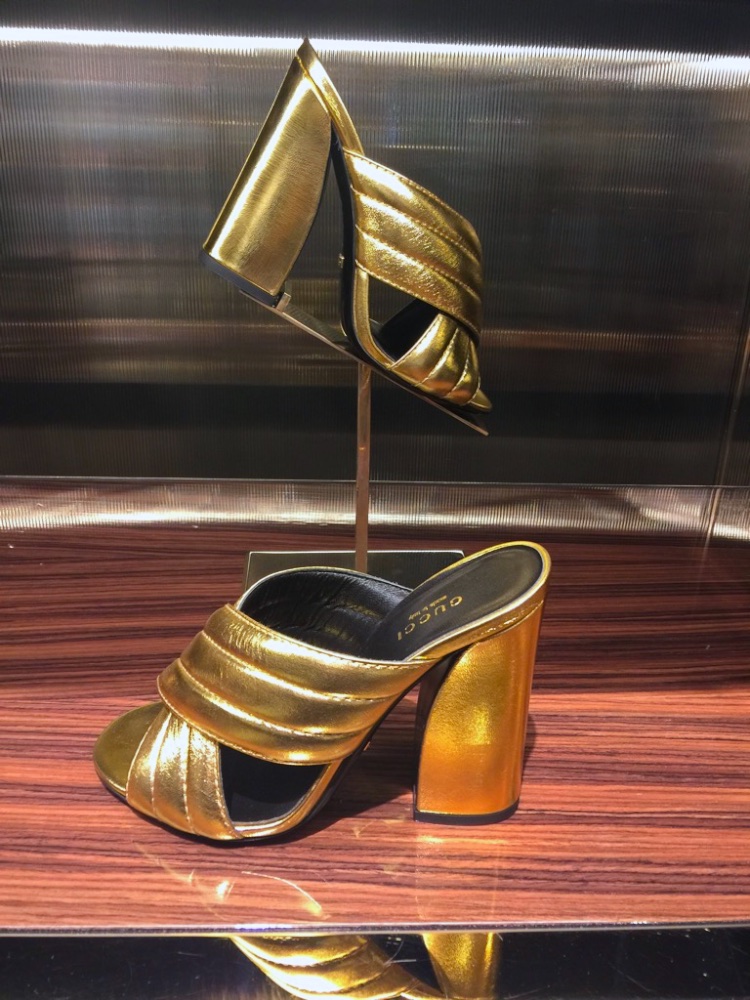 iPhone photo.  Available:  Gucci, Saks or Net-A-Porter in various colors.
Unless you have been living under a rock, these mules have fast become the spring-before-spring-is-actually-here spring shoe.    Despite their online popularity I am drawn to the whole lady like vibe.  The heel is thick and the sexy arch is enough to imagine flip flopping around in them with denim or dresses.  Plus I'm a shoe girl so could justify anything.  Vince does a suede version that has a similar cut if you feel it's a shoe itch you must scratch (so does Steve Madden no surprise).
 Are they practical?  Of course not but if I was looking for a shoe for upcoming weddings or night's out,  I bet these are more comfortable than toe squeezing stilettos.
Don't worry, I didn't make the mistake of trying them on.  Oh but the temptation…