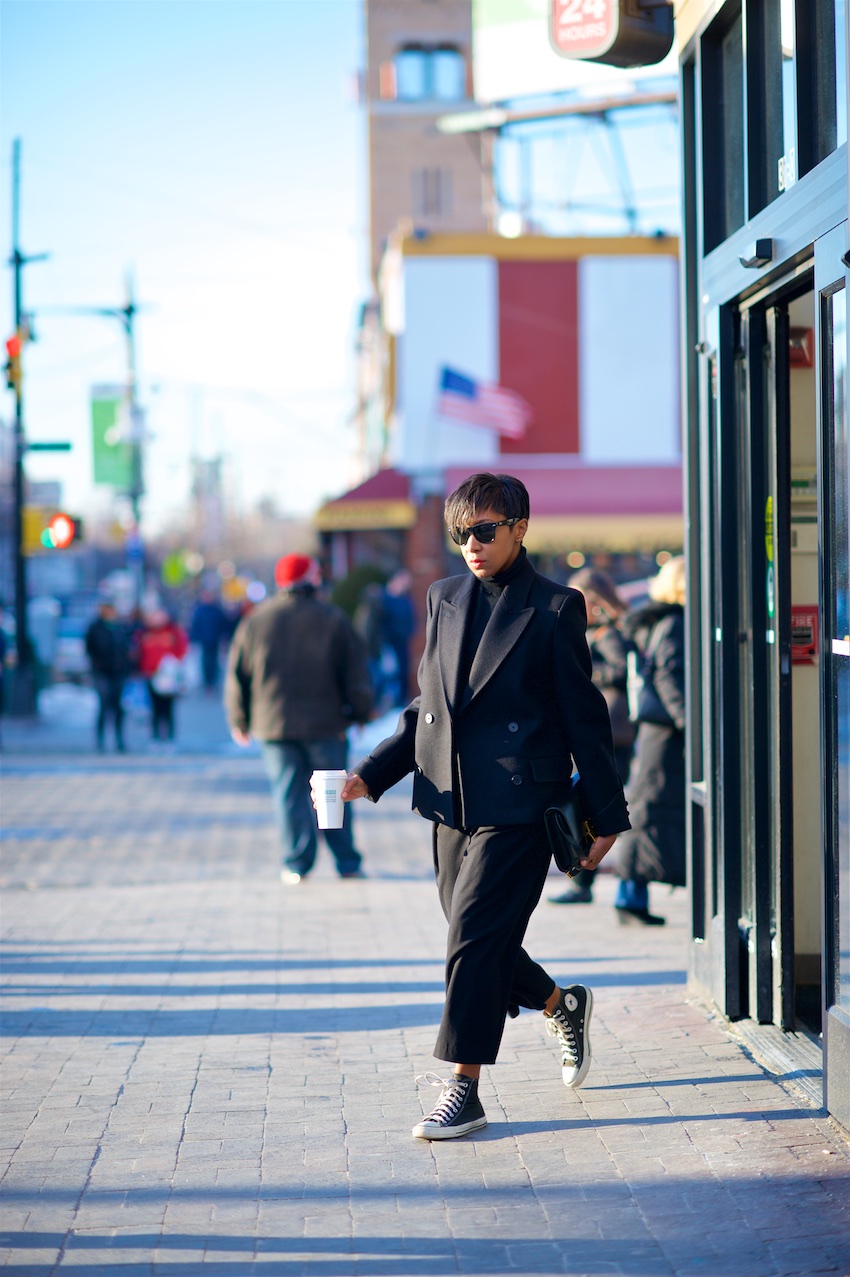 Every once a while you want all black and the unexpected mild-ish week means digging up culottes.
Granted I had leggings under them but you get the point.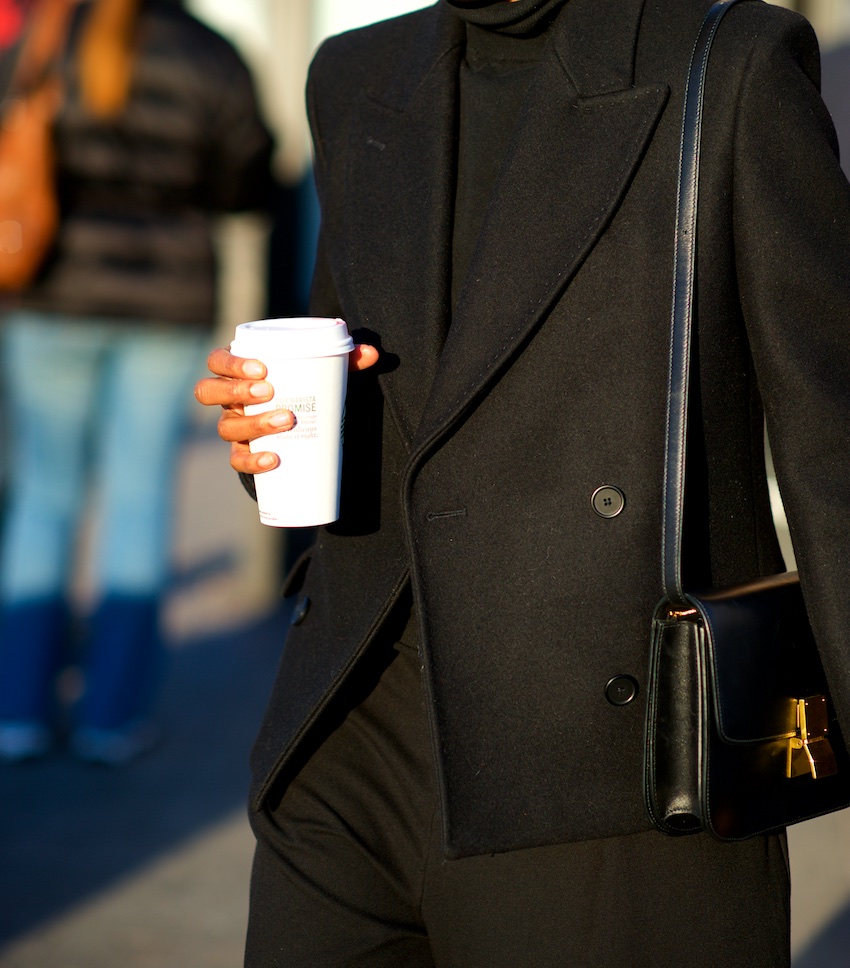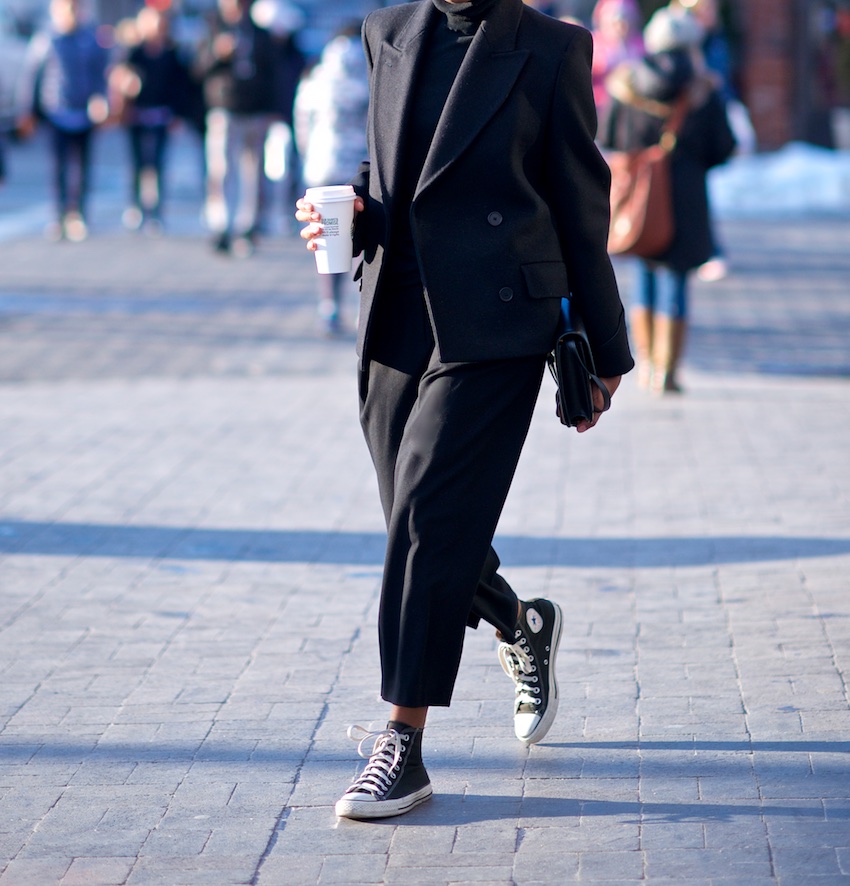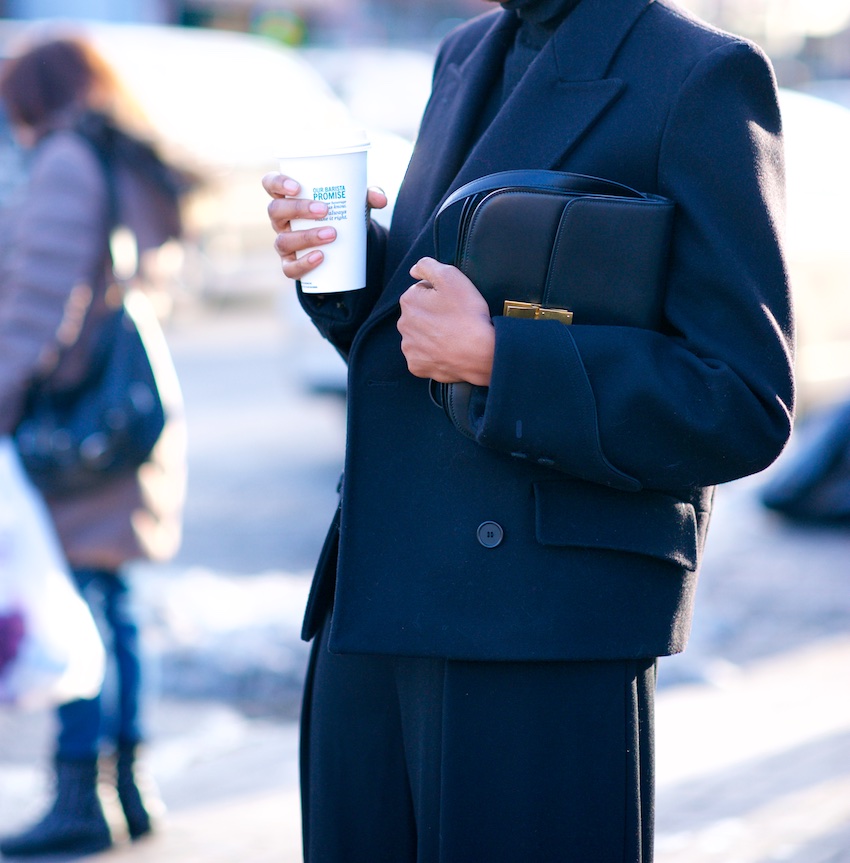 Peacoat jacket: H&M (old). Culottes: H&M. Similar from James Jeans (on sale) or Asos (go up a size or two so it hits lower on leg). Polo neck jumper: Gap.  Bag: Celine (pre-loved). Shades: Ray-Ban Foldable Wayfarers.  Shoes: Converse
I see culottes worn in two lengths: either around the calf so they are like really long shorts sort of or around the ankle.  I prefer longer so it's almost like a cropped trouser.
ps. Random fact for the weekend on Starbucks Chai Tea Lattes (if you're a fan).  Request no water and extra pumps of chai.  Changed my life.  I know, doesn't take much but I'm slow and just learned this.  It's still PG at home though!