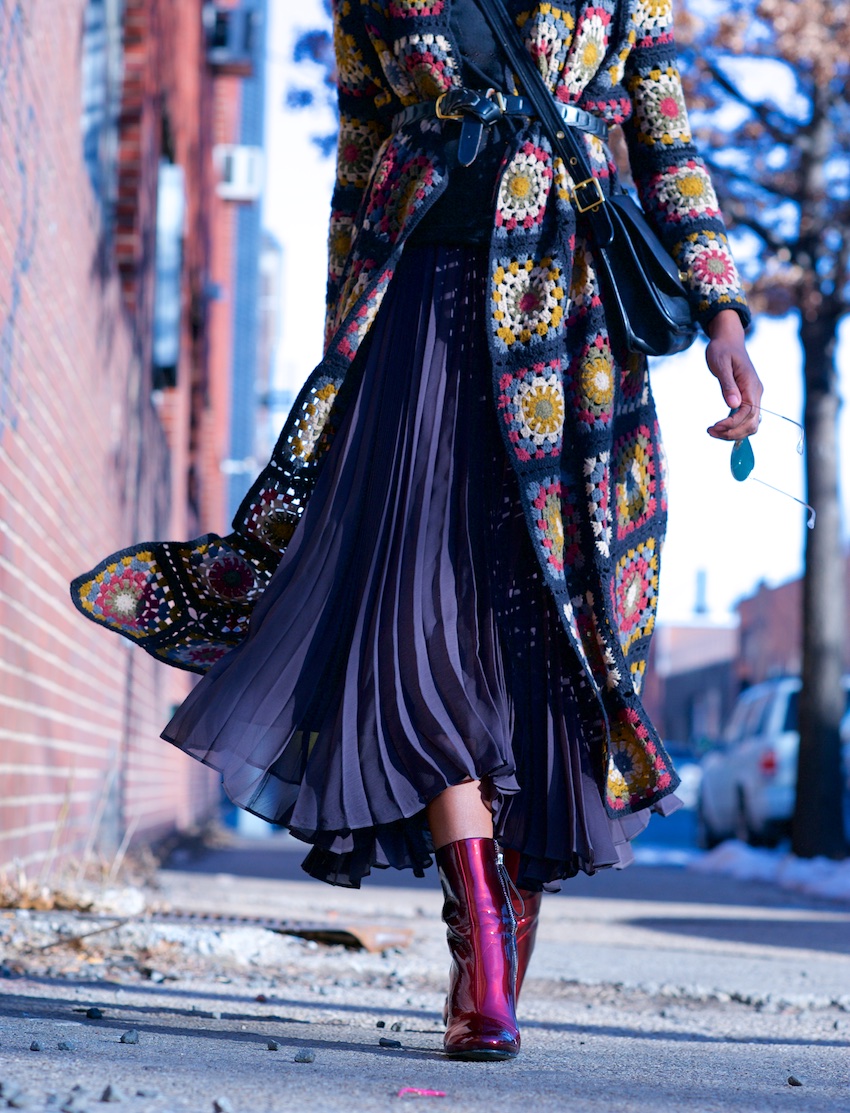 Out last week in the Wizard of Oz boots and long layers…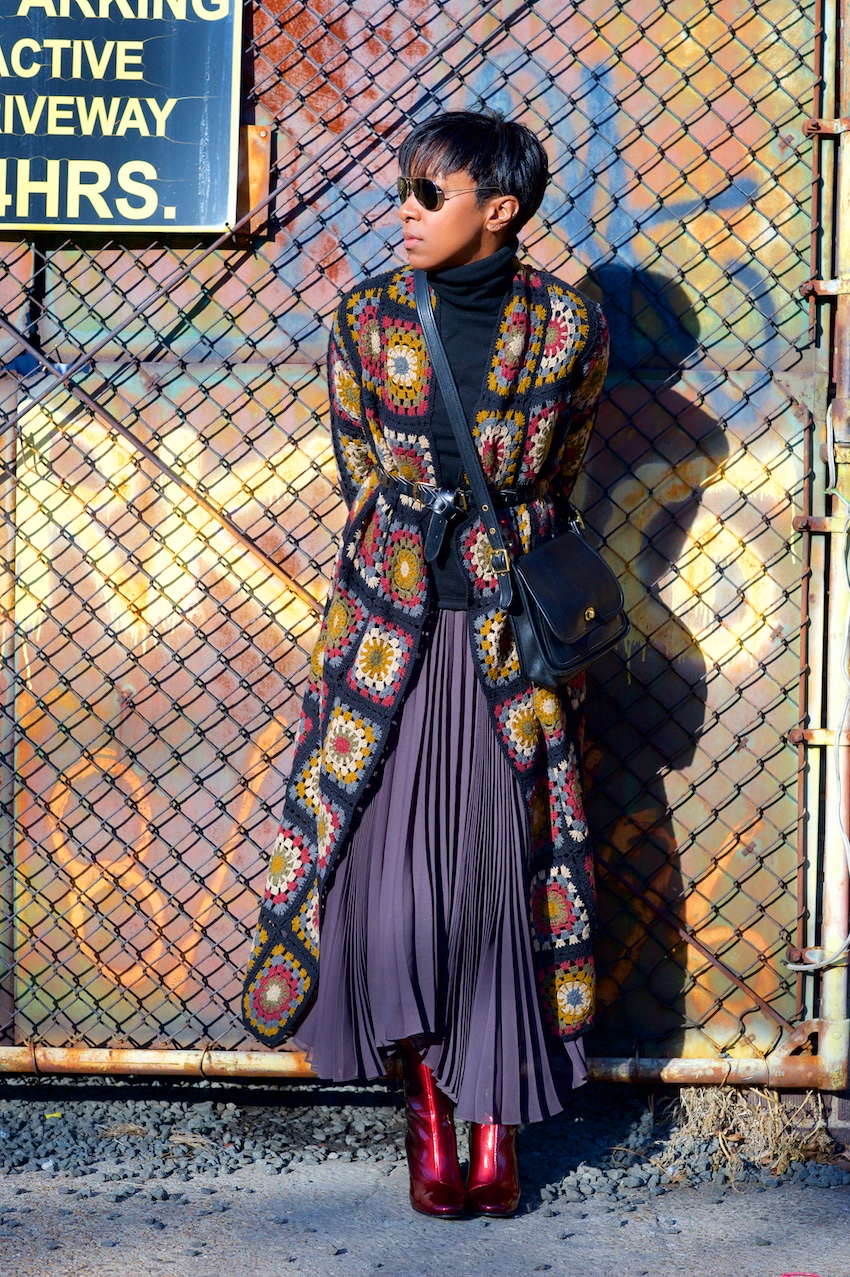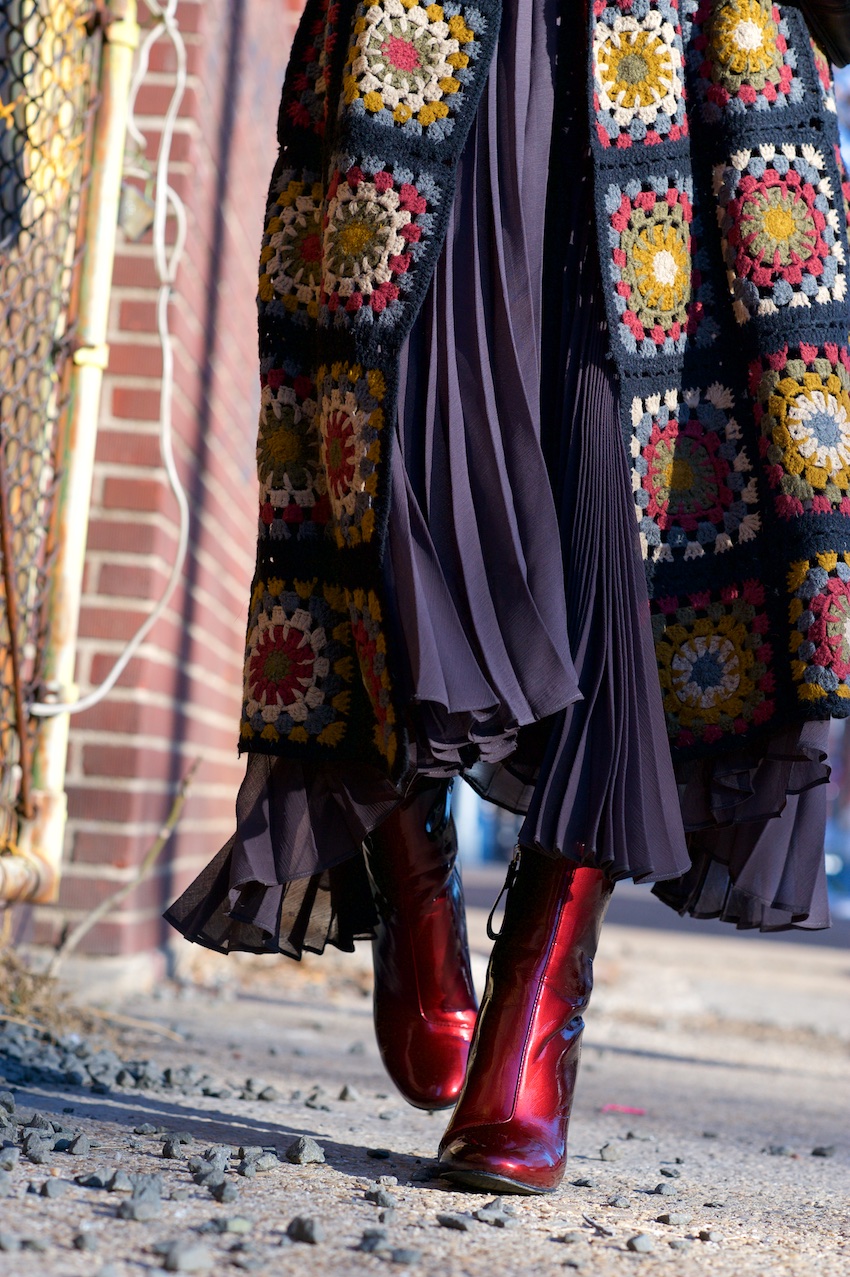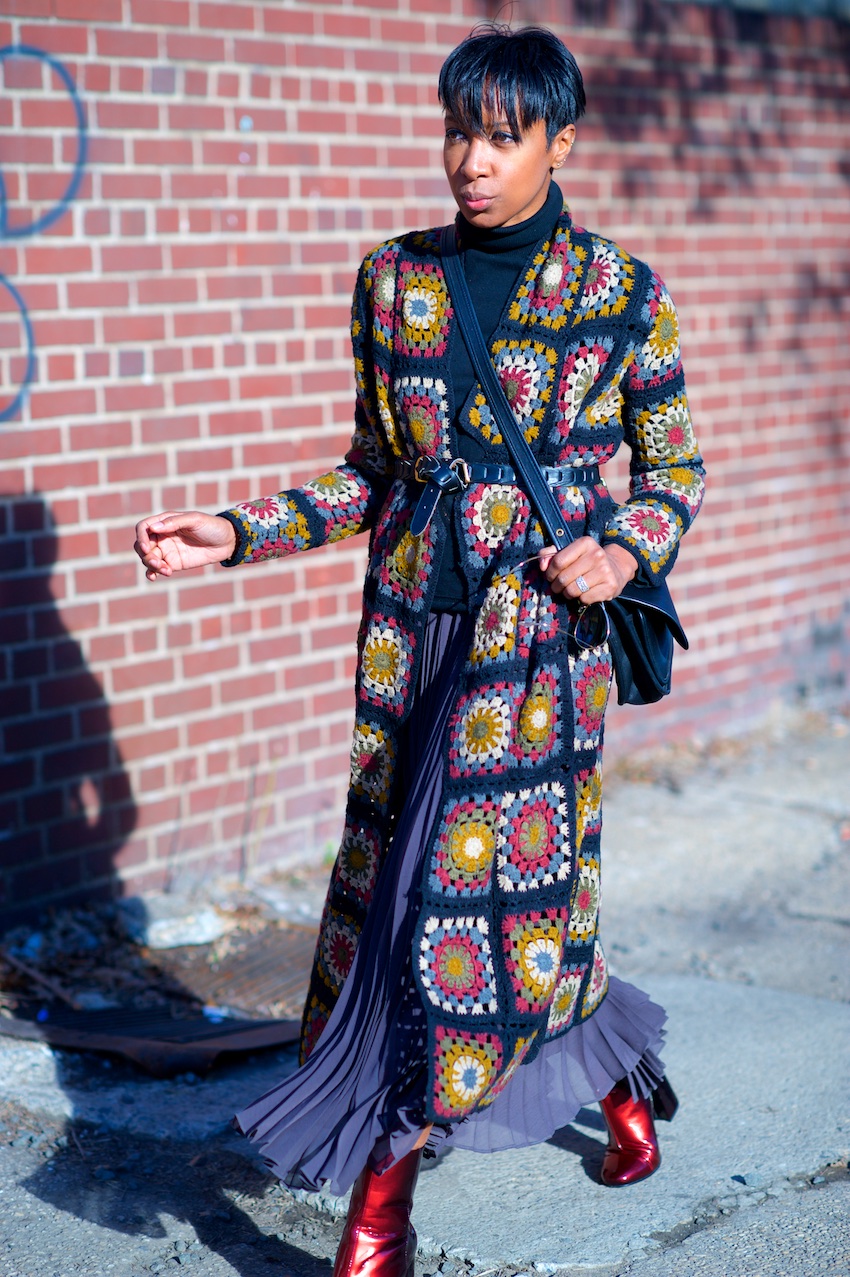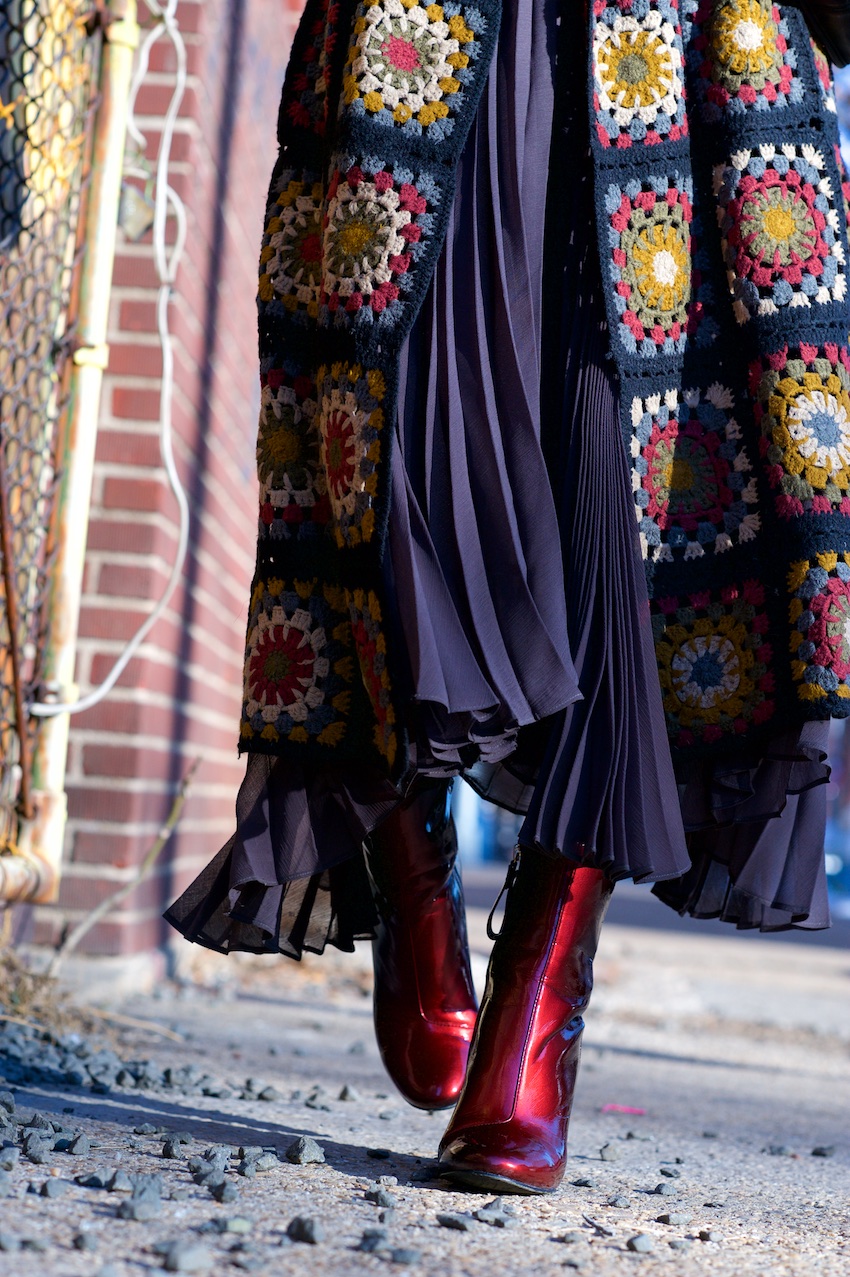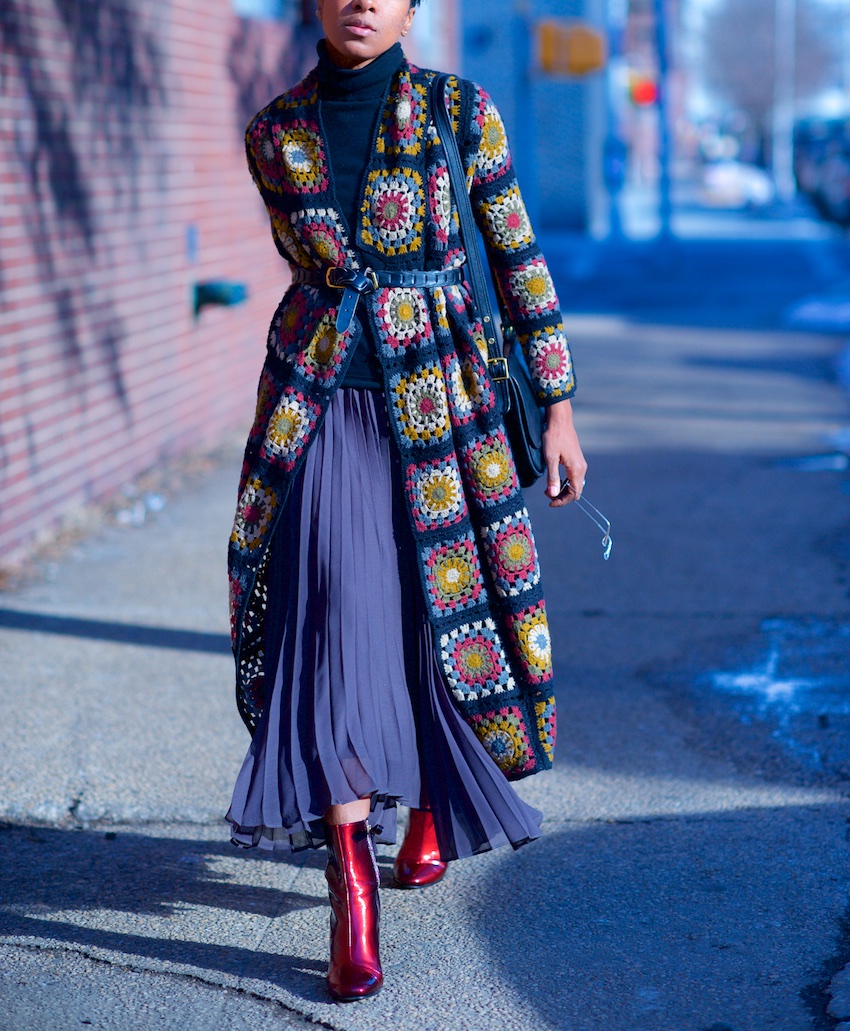 Knit cardigan: Zara.  Try Free People for long cardigans. Skirt: Alice & Olivia. Love their metallic version. Try Topshop and Net-A-Porter (on sale). Boots: &Other Stories (I like their oily dark green pair). Try Topshop's Hampton boots or Marc Jacobs (on sale).  Bag: Vintage Coach. Polo neck: Gap. Belt: Vintage
No justification necessary except that the boots are built in bling for anything, especially basic old jeans or skirt in this case.  Topshop has boots in the same vibe though (including in black).
The crochet cardigan (seen two weeks ago with over the knee boots), looks like something I borrowed from my Mum!   Places like eBay or Etsy are good options to check although someone on Instagram said she's now knitting one?
More looks and general what not on Instagram @karenbritchick
ps.  The WDUGT shop got updated.