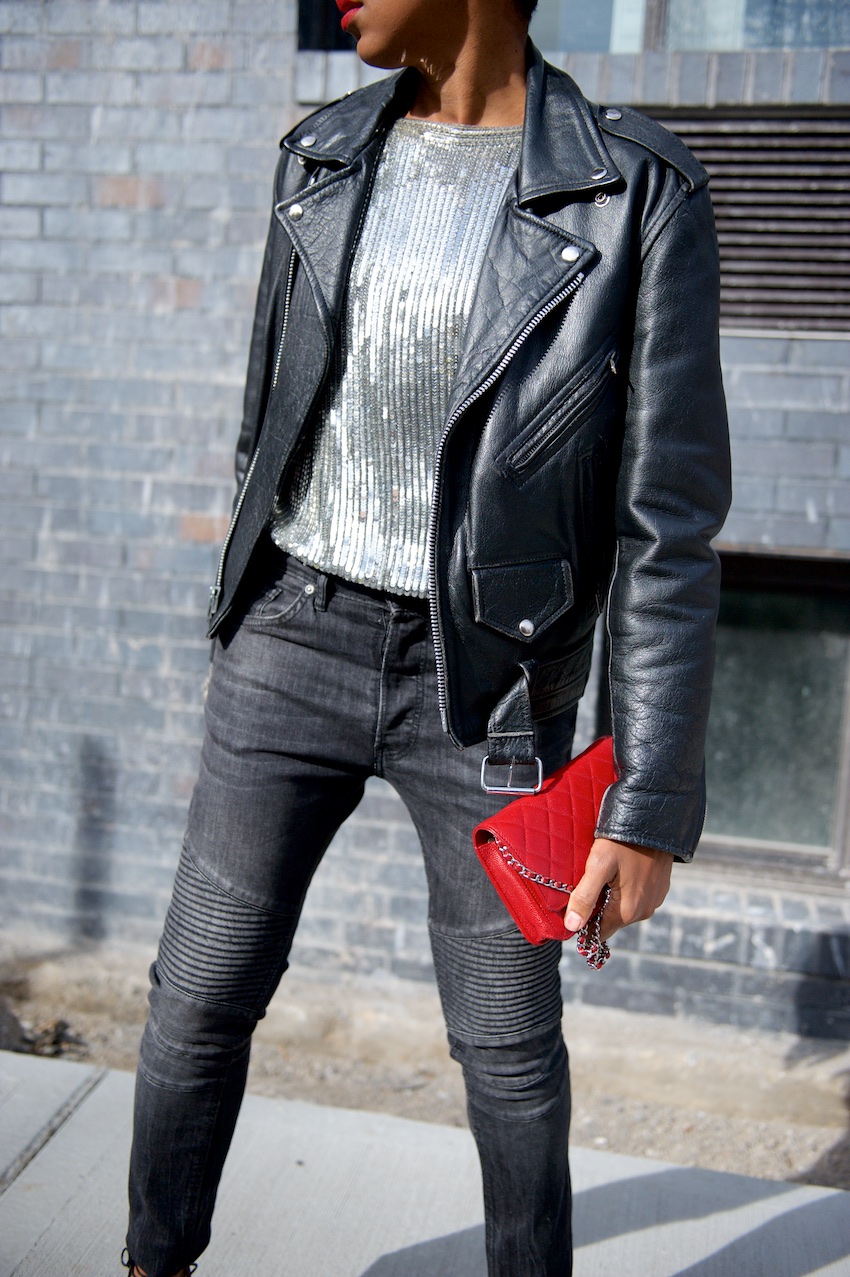 I missed the sequins.  Too many weeks (months?) have passed without giving them a breather.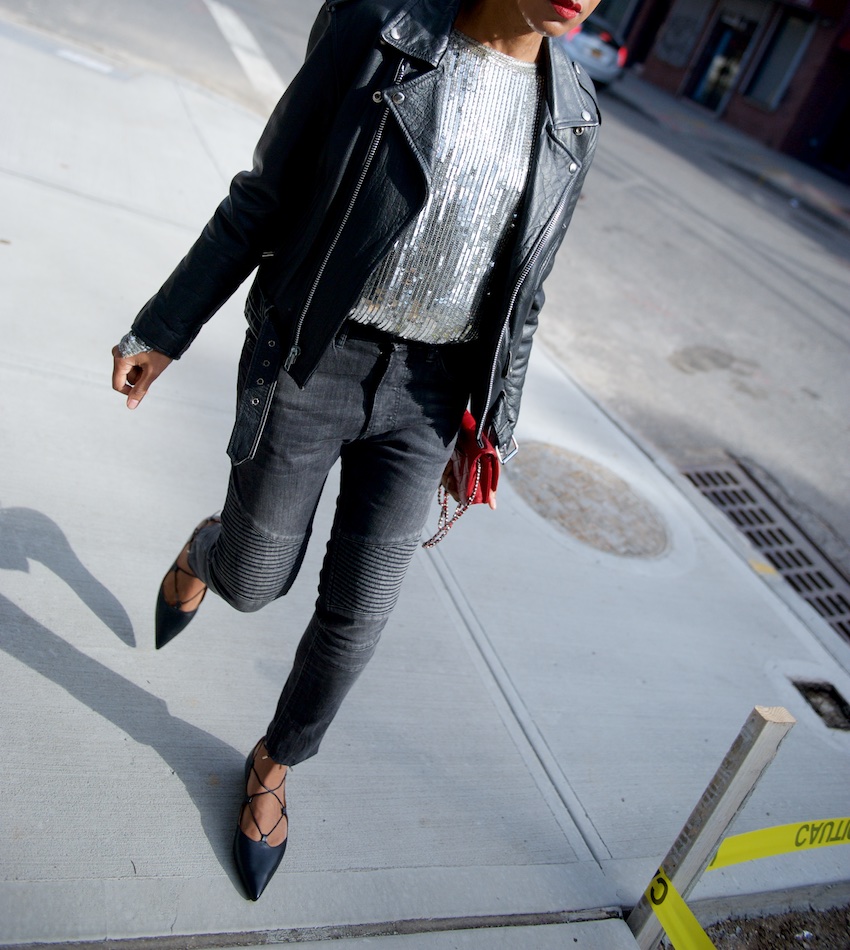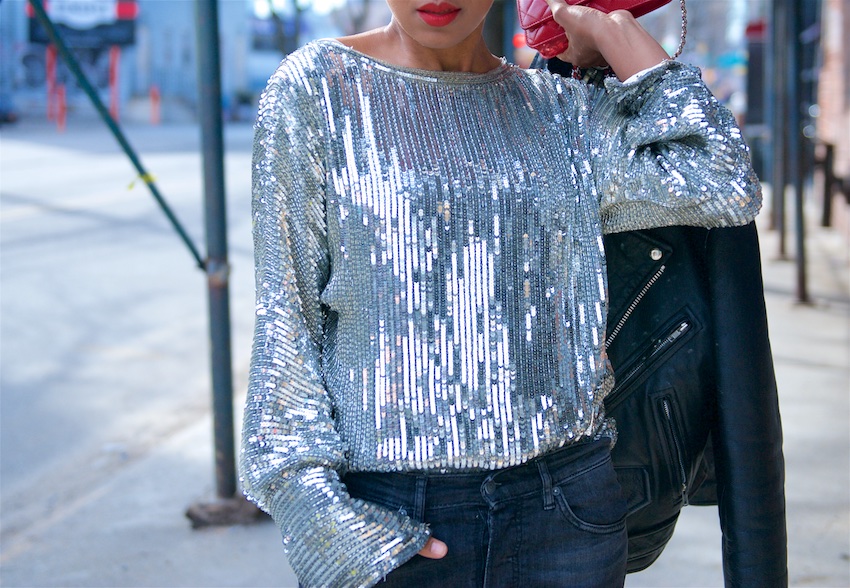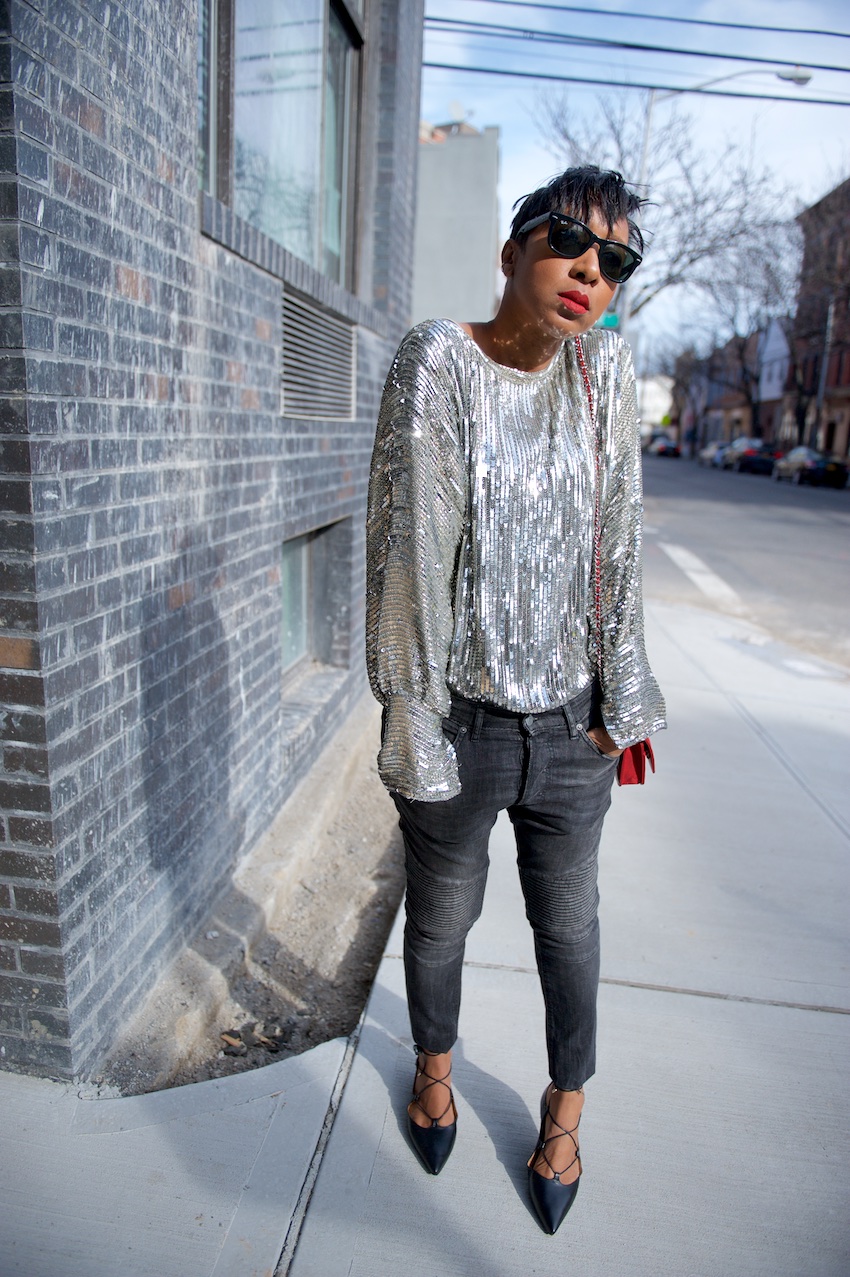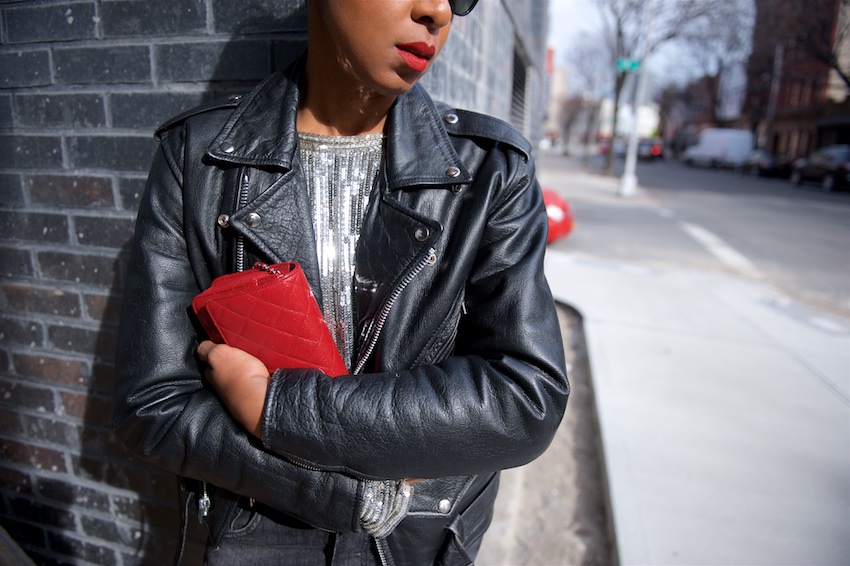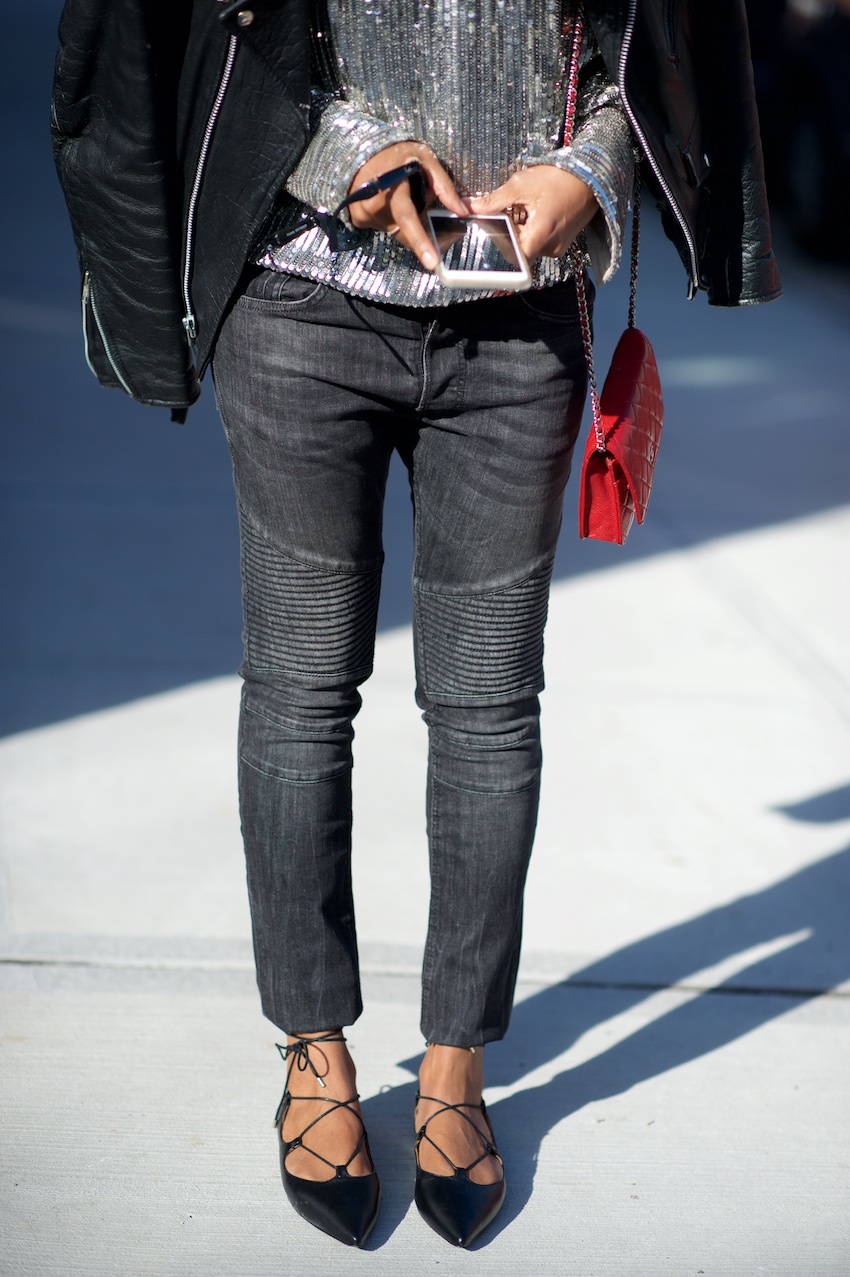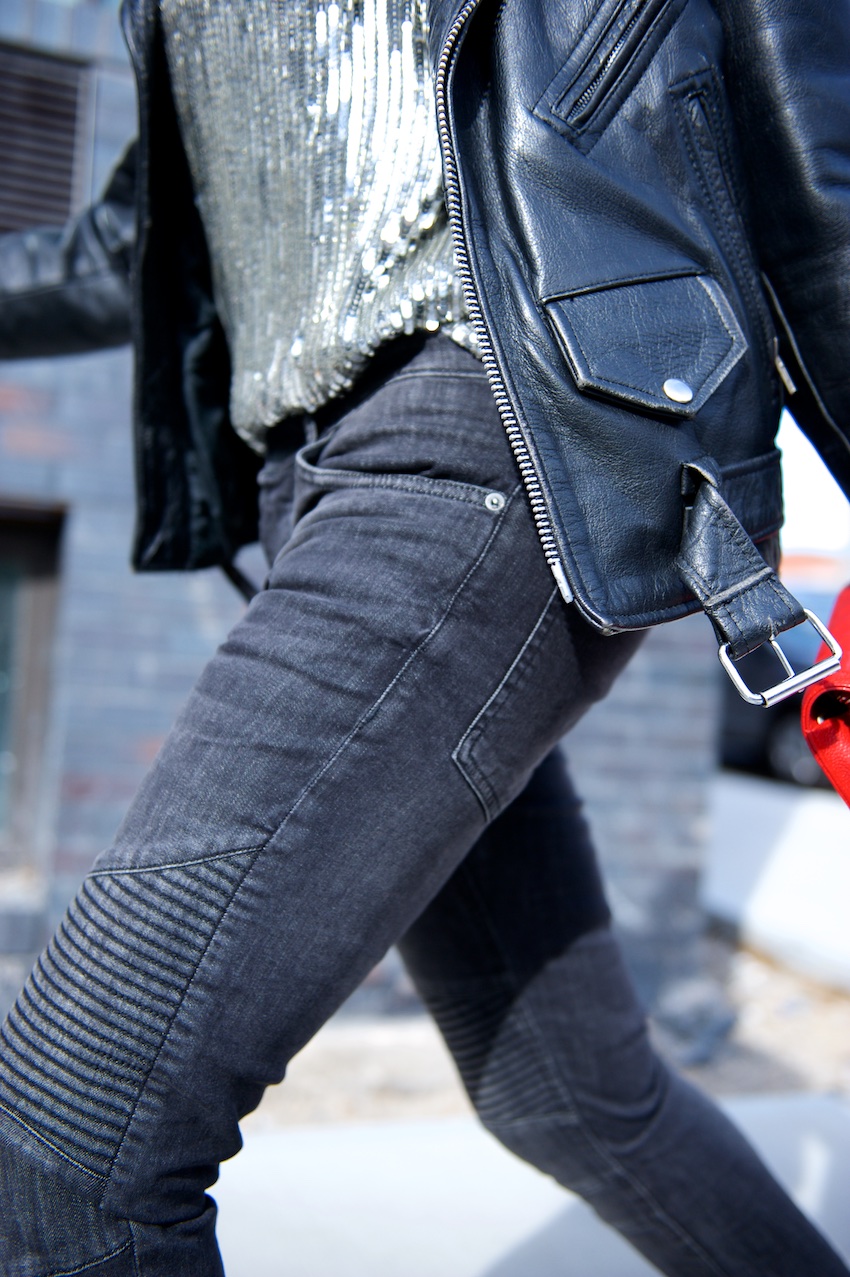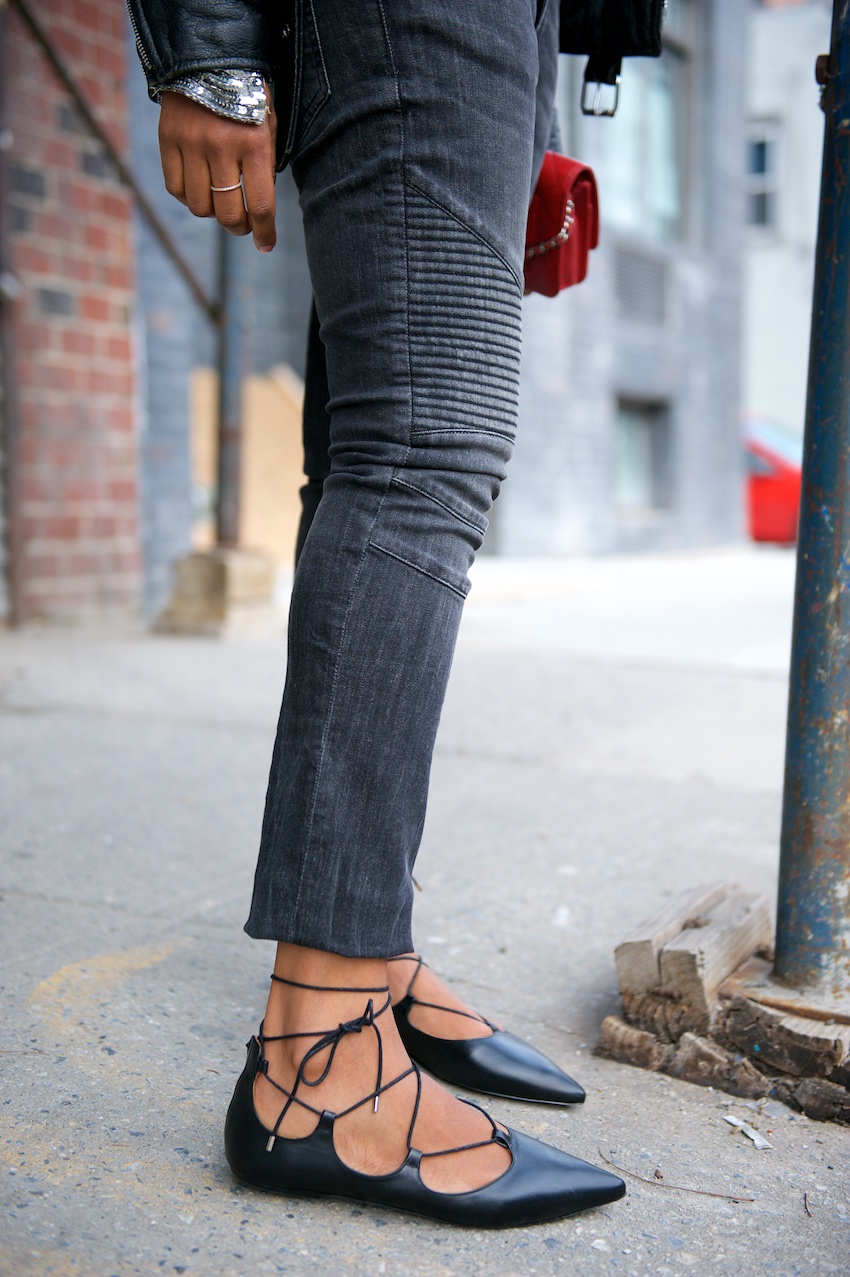 Jacket: Vintage mens. Similar vibe from All Saints Laurel jacket.  Sequined top: Vintage.  Jeans: H&M men. Flats: Topshop KINGDOM Ghillie. Love their laser cut version. Check their snake print one (on sale). Nordstrom has a similar pair too. Bag: Chanel wallet on chain (I've bought from this site before). Shades: Ray-Ban foldable wayfarers
 Finally the weather has been ok to wear the above silver blouse.  The cuffs on it just kill me.  They just do not make them like that anymore.  Such a played out saying but still true.
The flats were a cave last week.  The Aquazurra Christy flats almost got me but these are such a good dupe that I thought:  "f**k it" why bother?
ps.  Shop updated.