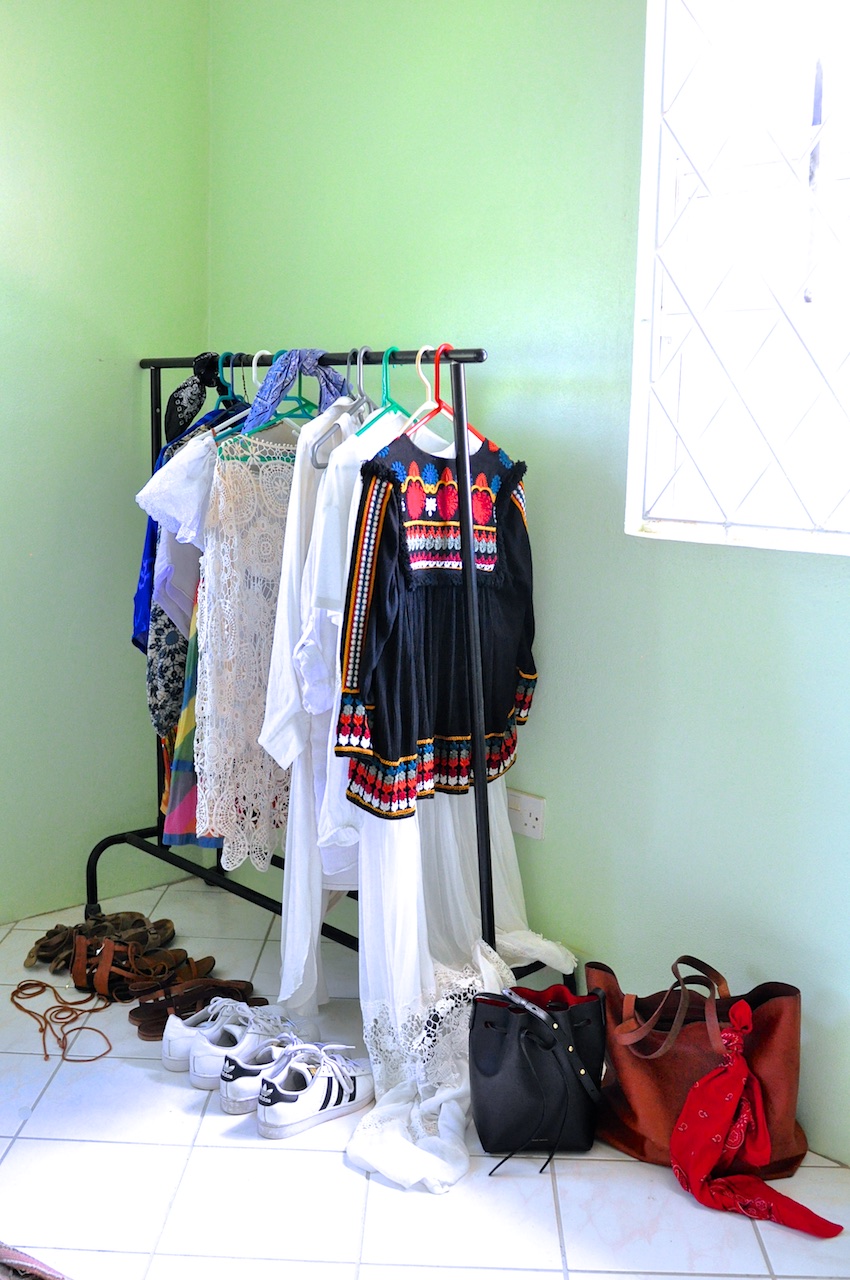 Living out of my suitcase makes me not miss about eighty percent of my wardrobe in New York.  Even the desire for shopping stops.
Having only a handful of outfit options gets rid of the dressing headache.  From here, I'm not faced with racks and shelves of clothes (don't get me started on the shoes).  At home it's cool to rummage but increasingly it's one big headache that makes me feel like just getting rid (my shop is a constant revolving door).  Also remember this purge post by my friend Daria?
I'm living out of my suitcase for a couple of weeks and it's like a preview of the capsule wardrobe that I strive for.  I brought about five tops, two bags, four dresses, three denim shorts, one pair of jeans, dungarees, a few sandals and the Adidas Gazelles.   Note: it's not the clothes themselves, it's the number of clothes that is appealing.
Granted, I don't live here so a short list works, but the theory of pulling from a small selection stands:  If I can feel this content with this little, then does 80% of my wardrobe need to go?
I think I already know what the answer is although while here I did cave on these leopard print Adidas Gazelle trainers online…
Regardless, this living out of a suitcase reminds me that cliche's aside, less sometimes is more and too many signs point to me kicking myself up the butt and just living that way when I return to New York too.