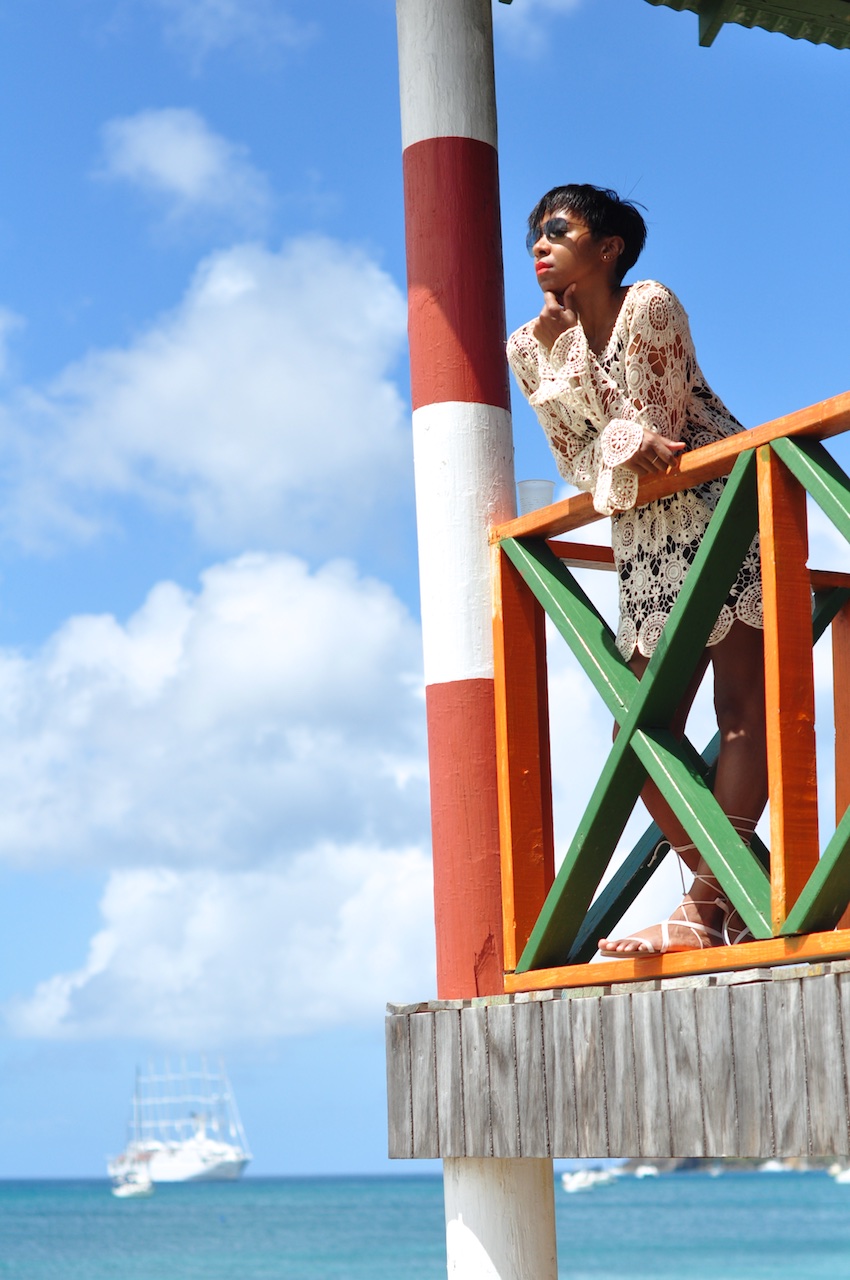 So in January I was in St. Lucia and came back one month later.
I know that looks odd and I will tell you why I am here again…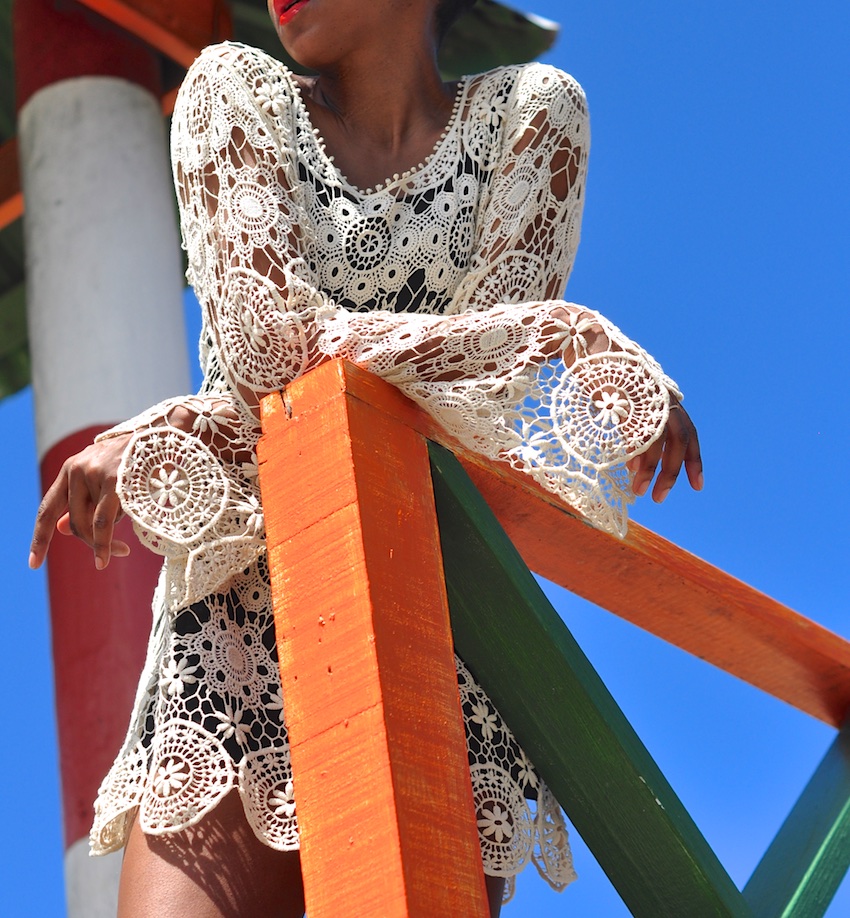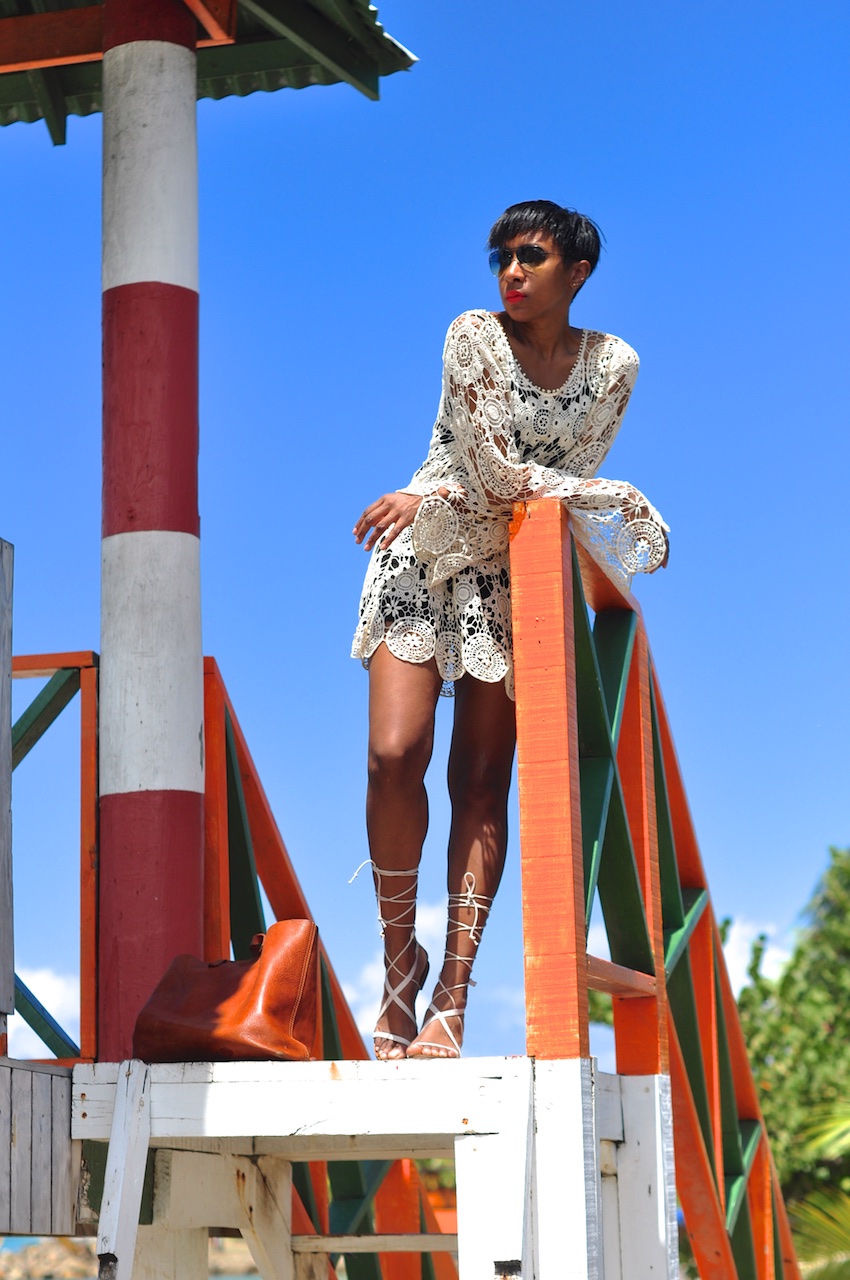 Dress: Zara (old). Try Free People (on sale)  Sandals: Mango. Reminds me of the Valentinos a little (see my brown ones on Instagram). Try Ancient Greek, Schutz or Steve Madden (love!).  Shades: Ray-Ban.  Bag: Madewell.  Lipstick: MAC 'So Chaud'
Apart from snapchat, most of you don't know that I have a house over here that I rent long term to locals.  It's split into two apartments, downstairs and upstairs, each with three bedrooms and both are fully furnished.  The downstairs is occupied but upstairs has been hell for me to get rented because the local rental market has been excruciatingly slow.  After months of being empty, Michael and I left St. Lucia in January with hopes that local agents would make that the month that it got occupied.  It never happened.
Three weeks ago we looked at each other: "We should just go back and find tenants ourselves."
After months and months of nothing, we just got tenants for upstairs.
To say that I am relieved is putting it mildly.
For the first time in months, I can mentally relax and enjoy the rest of our unexpected (but productive!) return.
Speaking of, this is one of the best dresses to do it in although I'm talking myself out of buying Revolve's unusual crochet dress – cool isn't it??