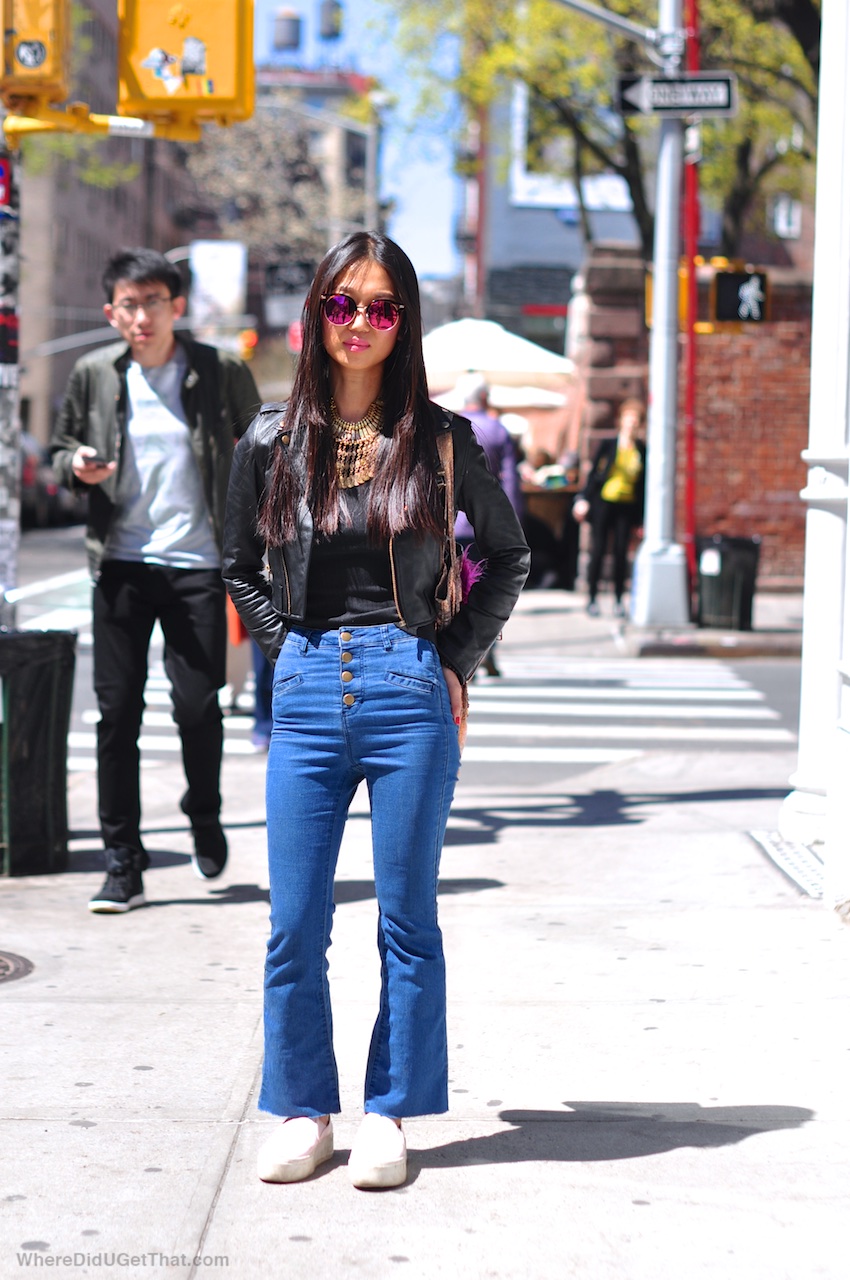 So I'm walking in Lolita and I see this girl in these perfect little cropped jeans.  Note the high waist seventies details.
I ask her where did she get them and she said. Wait for it.  They were floor length flares that she cut into cropped flares.
This is one of the 'why didn't I think of that' moments.  I cut skinnies all the time but it never dawned on me to do it with flares. Saves you the hassle of buying yet another jean category because it's using what you already have with a high waist to suck you in.   Basically it's the look of Mother or Paige Denim but free.
You are bloody welcome.
ps. Her sunglasses are a random street vendor find but I found similar rounds on NastyGal.