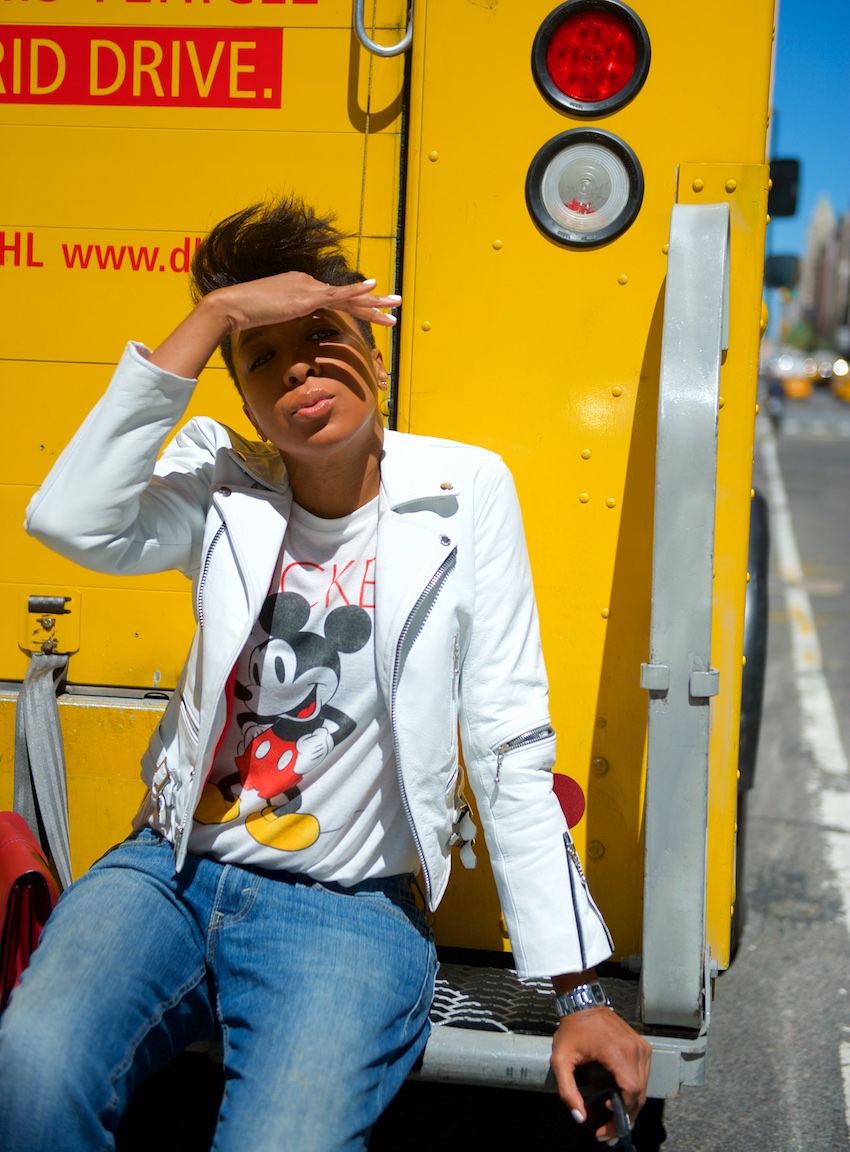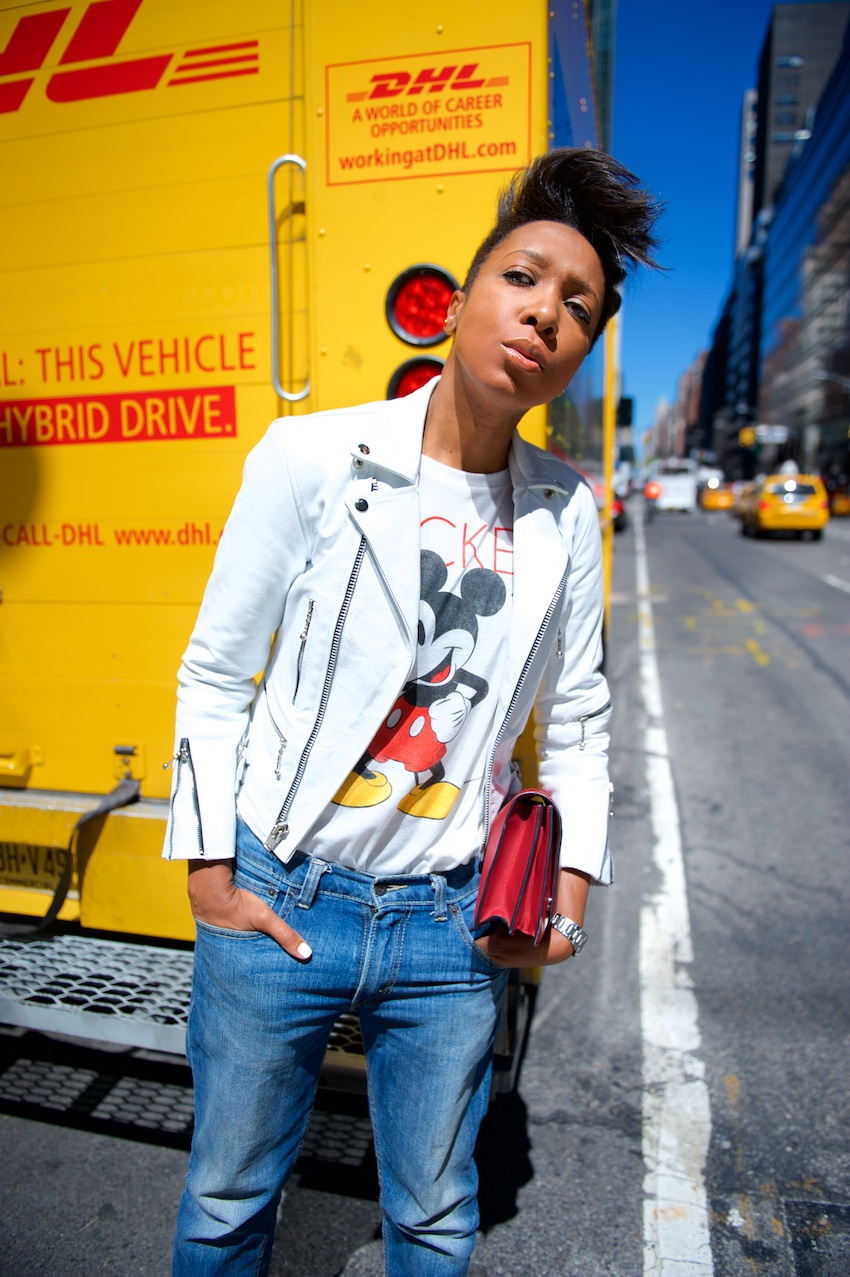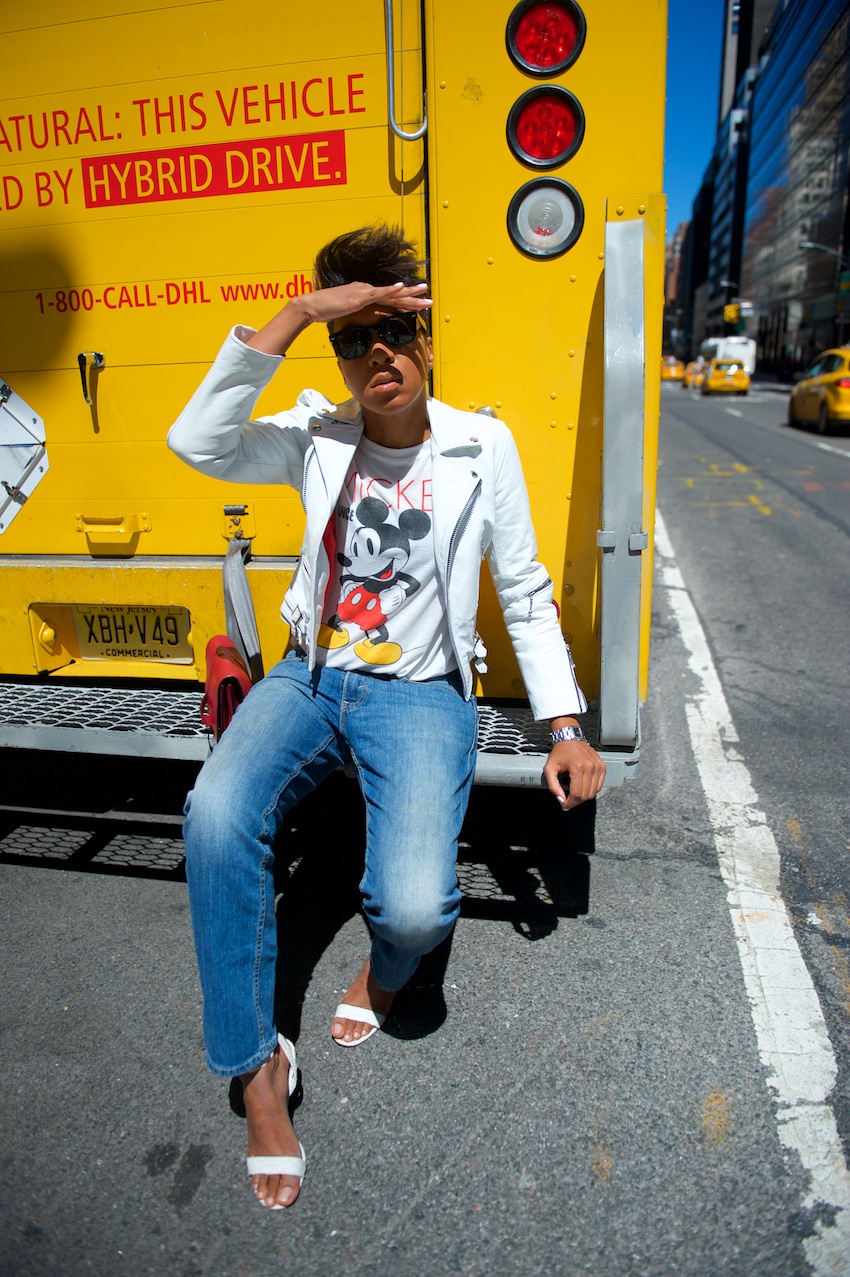 Yea I know.  The white heels were for an event so they served their purpose – until I took 'em off after!
 If you're thinking about a non black leather jacket you know I love a good white (or cobalt) but top of my rec list this season is the All Saints Wyatt jacket in baby blue or their pink leather jacket – both are south of four figures and not cheesy in person.  I fondled both last week and the leather is butter soft with oversized zips.  Bonus: they're faded enough to not feel like an extra from the film Greece.
Speaking of, clock this hair height.  Can you say wind assisted?  The style was explained yesterday so just scroll.   The height has lessened now but my itch for punk vibes has been well and truly scratched.
ps.  Anyone catch the new Game of Thrones?  That ending though… #witch
pps. Updated my shop!
.  .  .
Leather jacket:  Straight to Hell.  Similar from Asos, Cupcakes and Cashmere or one of these from Nordstrom. Jeans: Levi's.  Heels:  Coach (old). T-shirt:  Target.  Try Joie, Steve Madden and Stuart Weitzman.  Shades: Ray-Ban