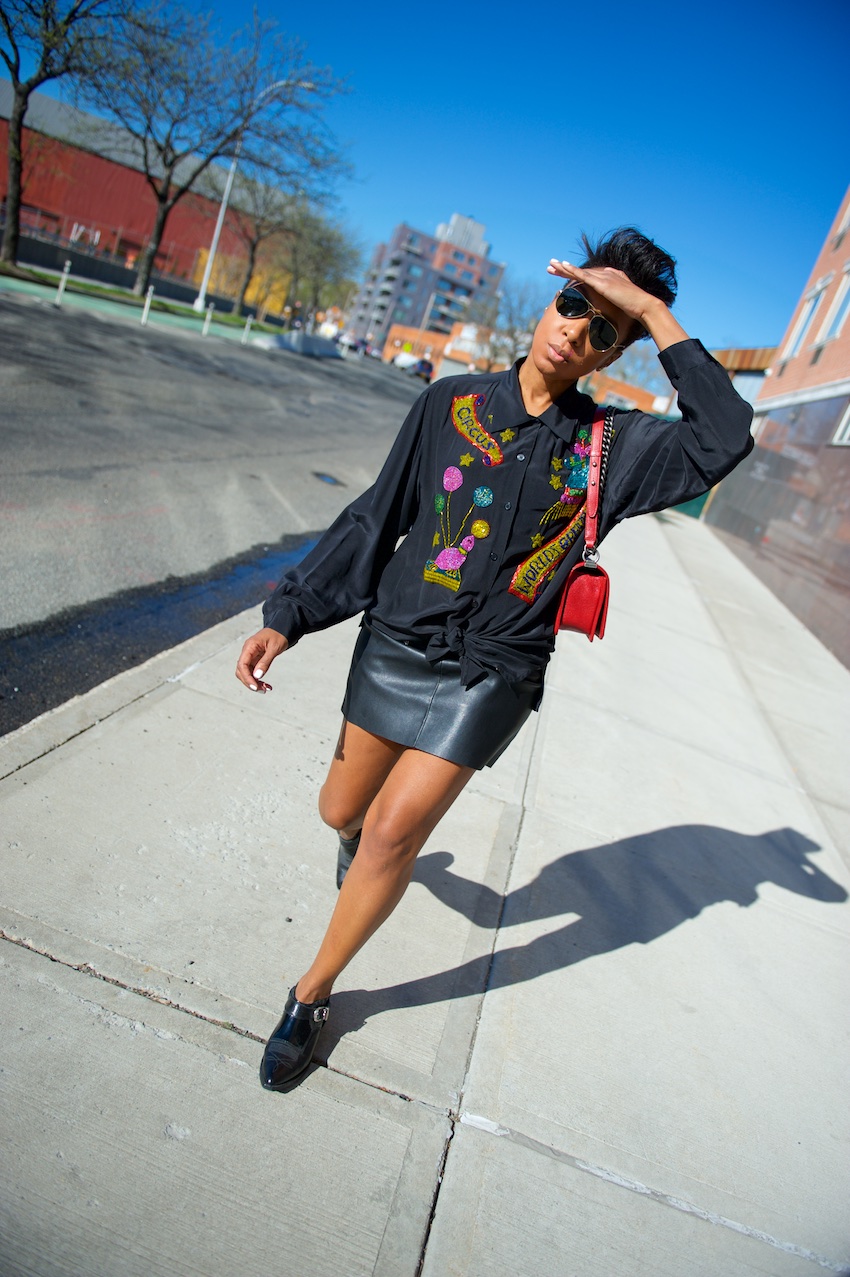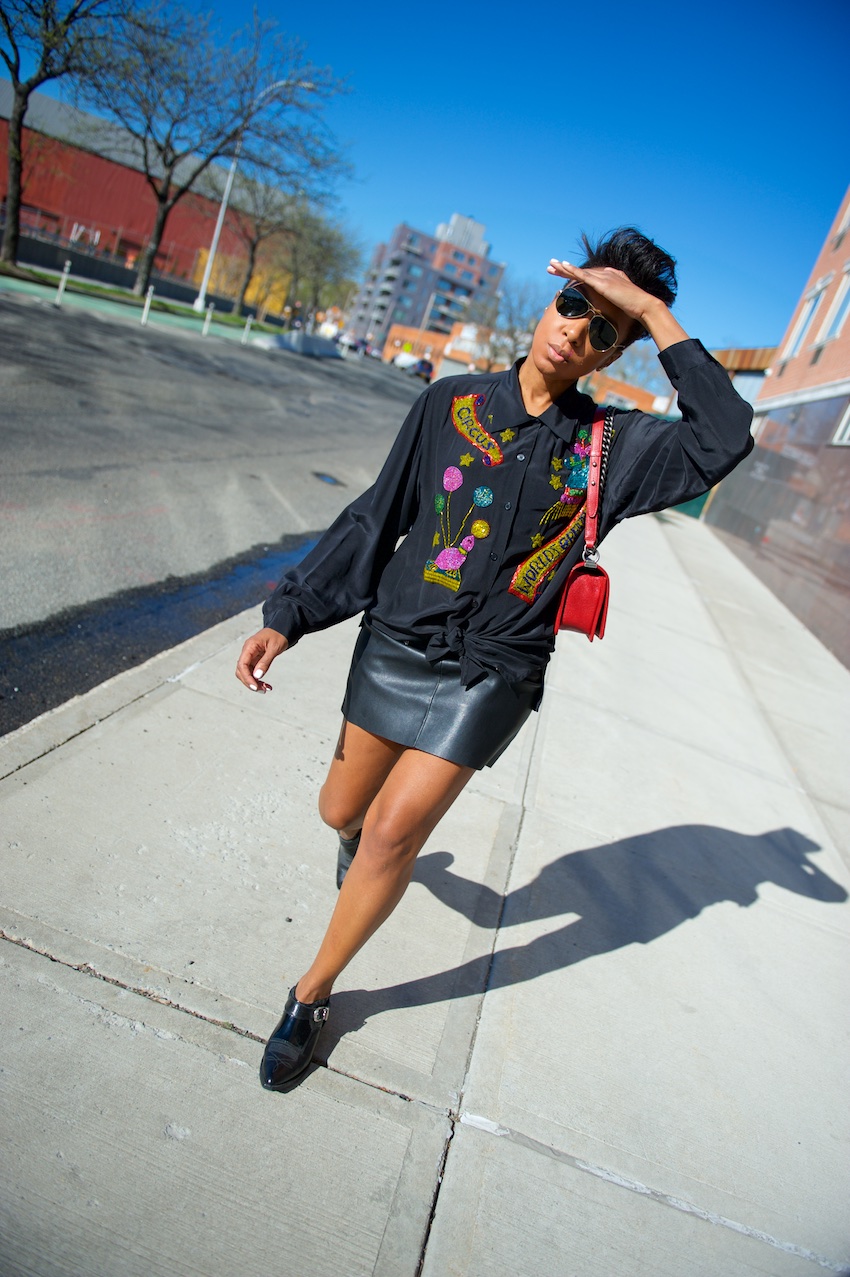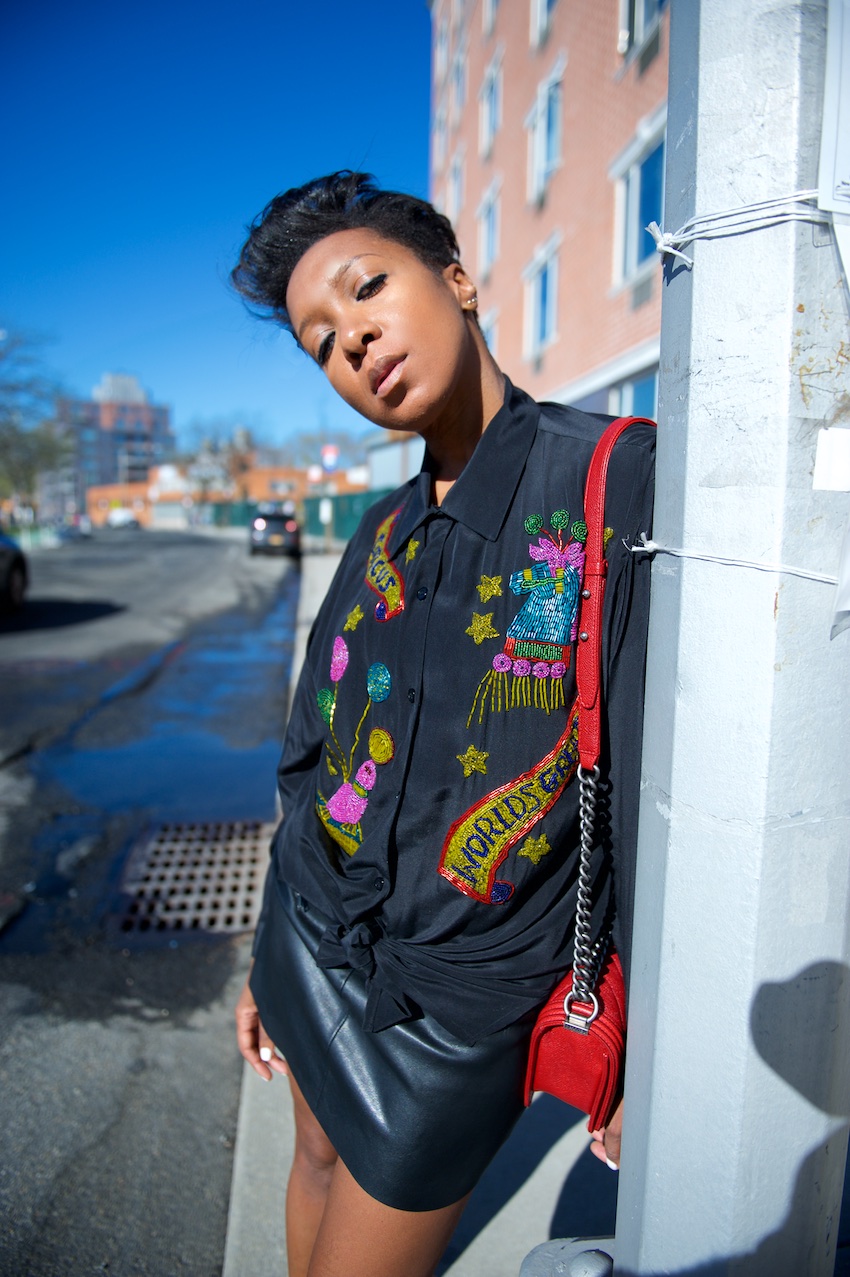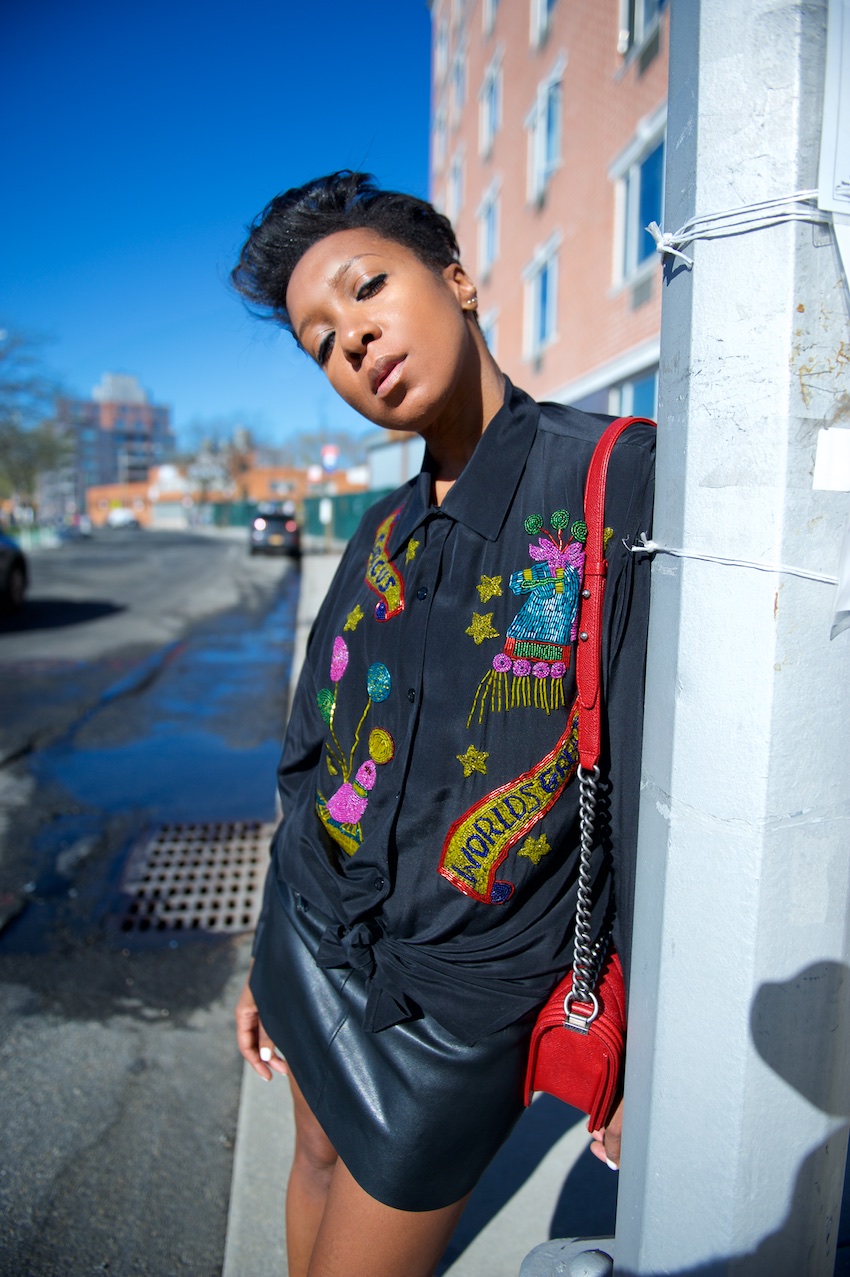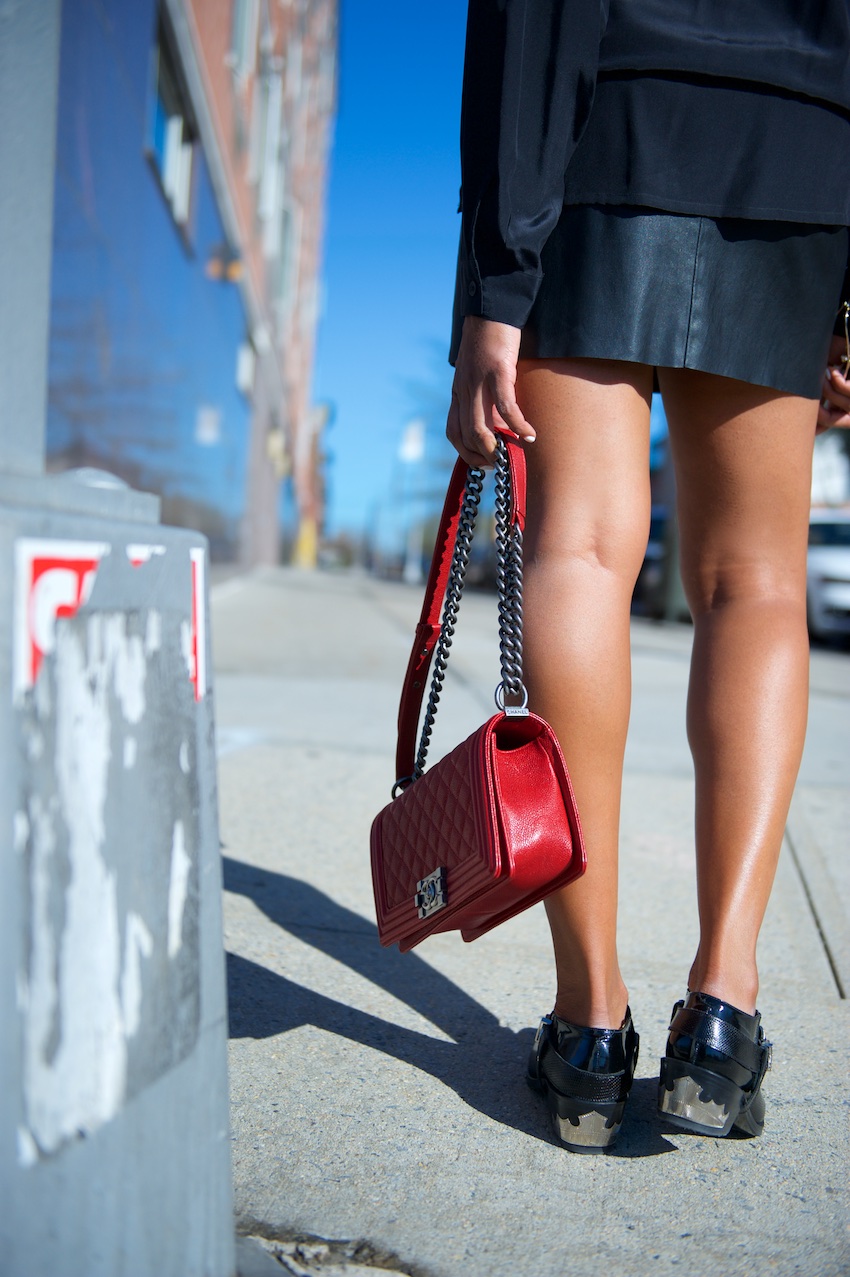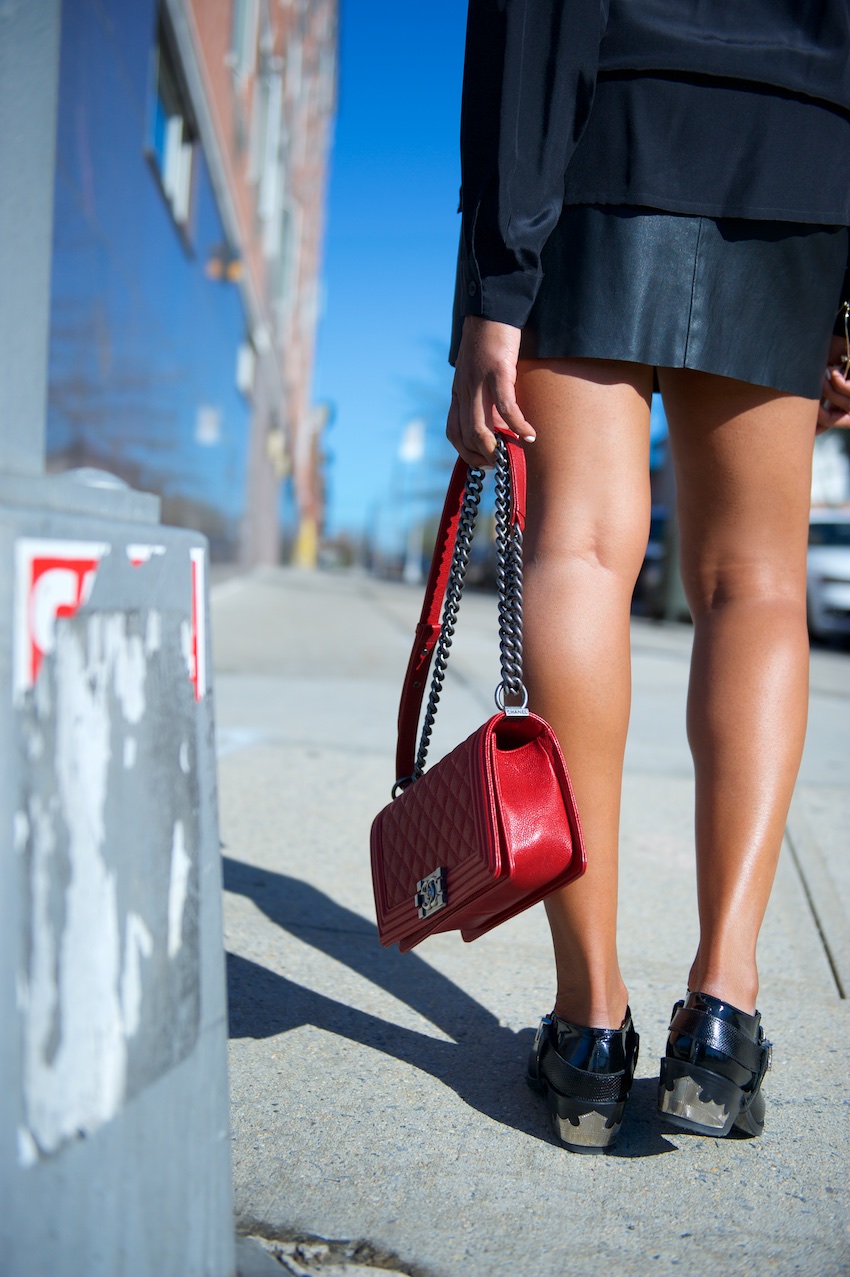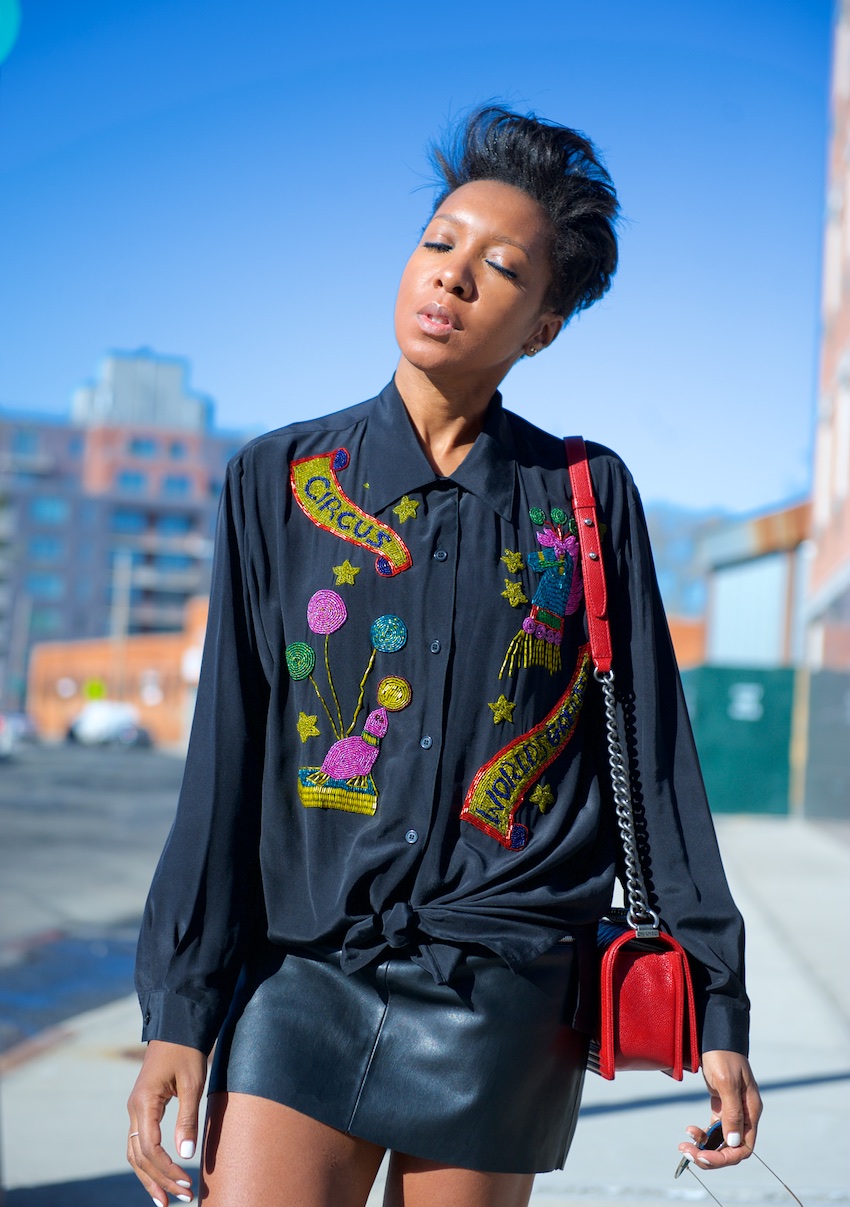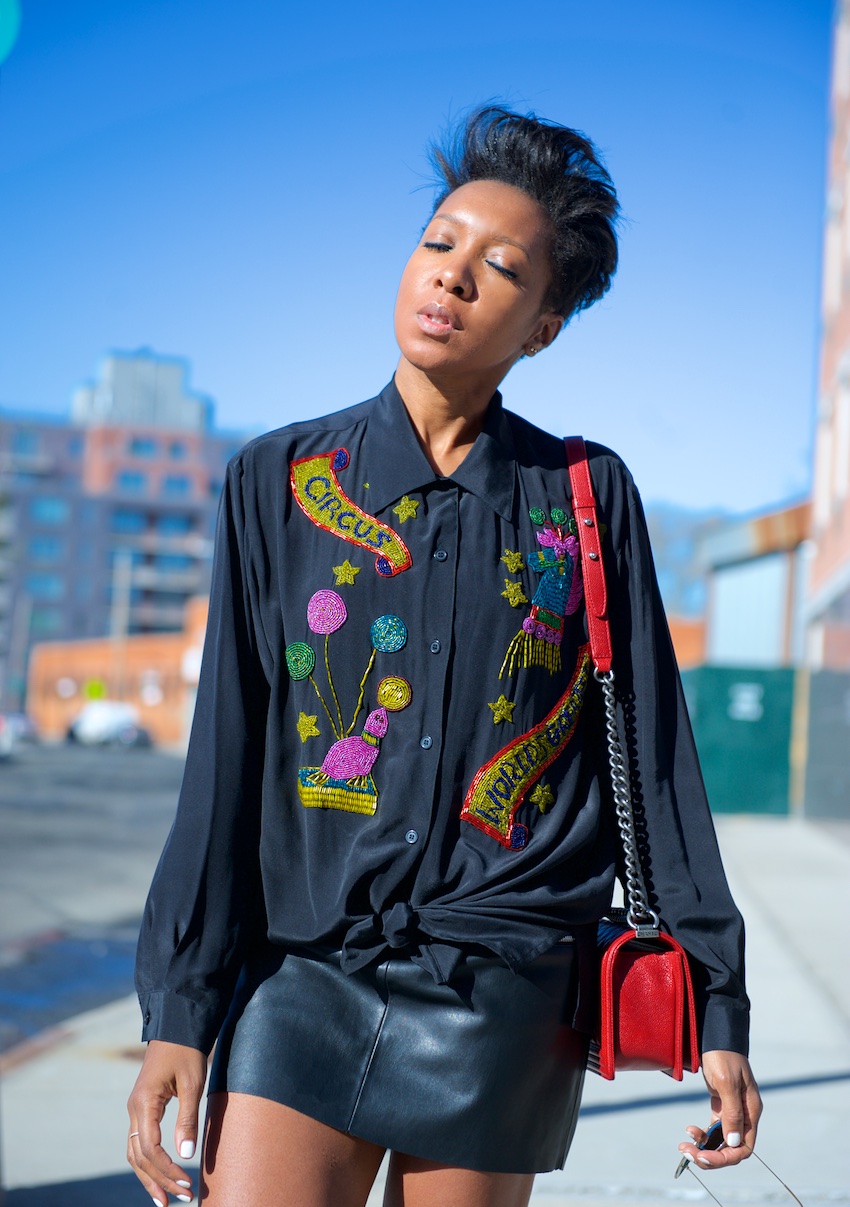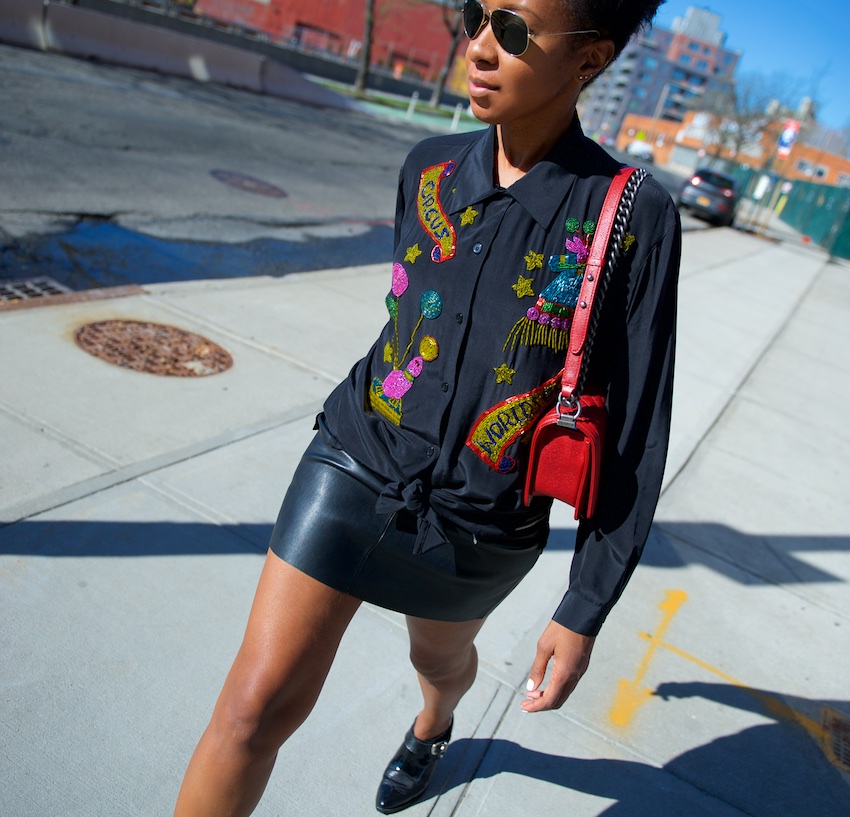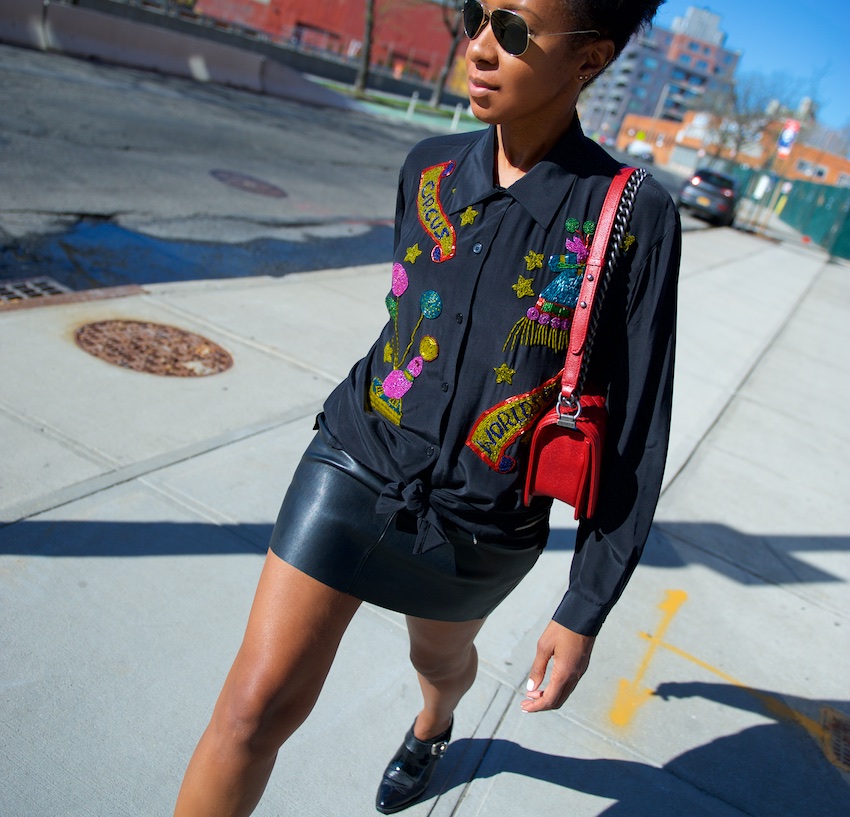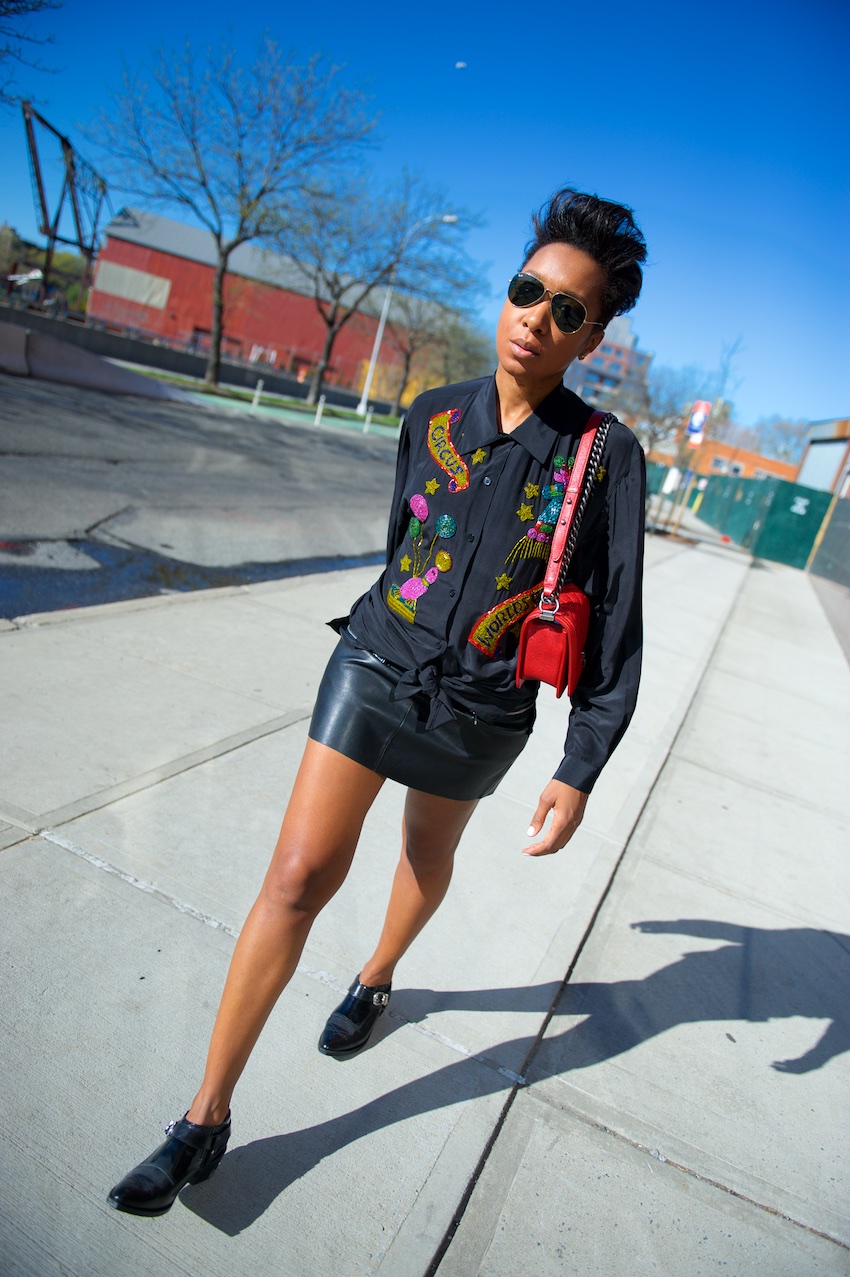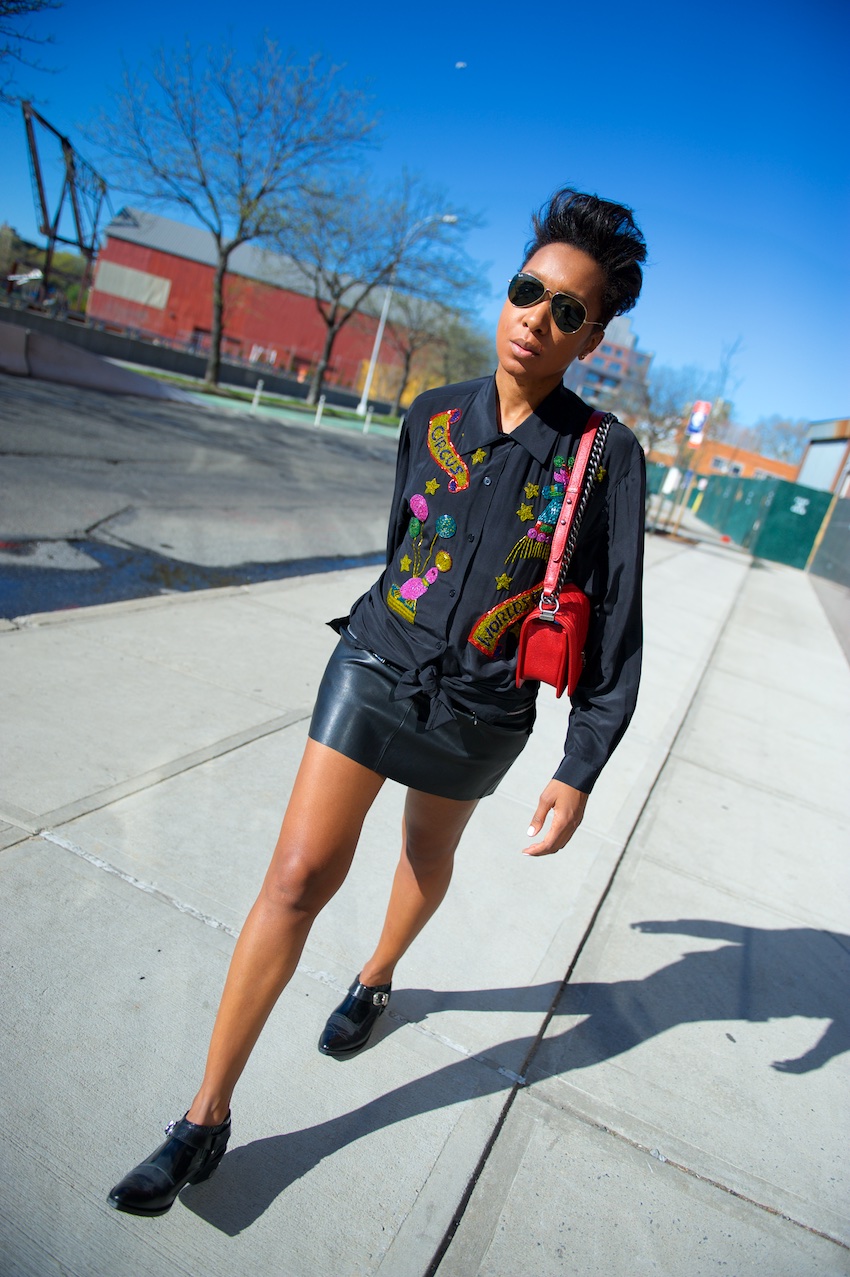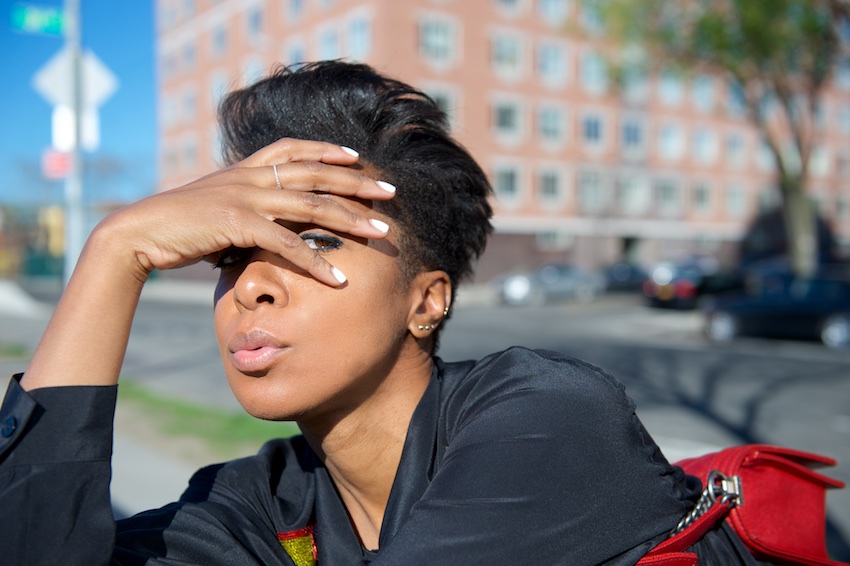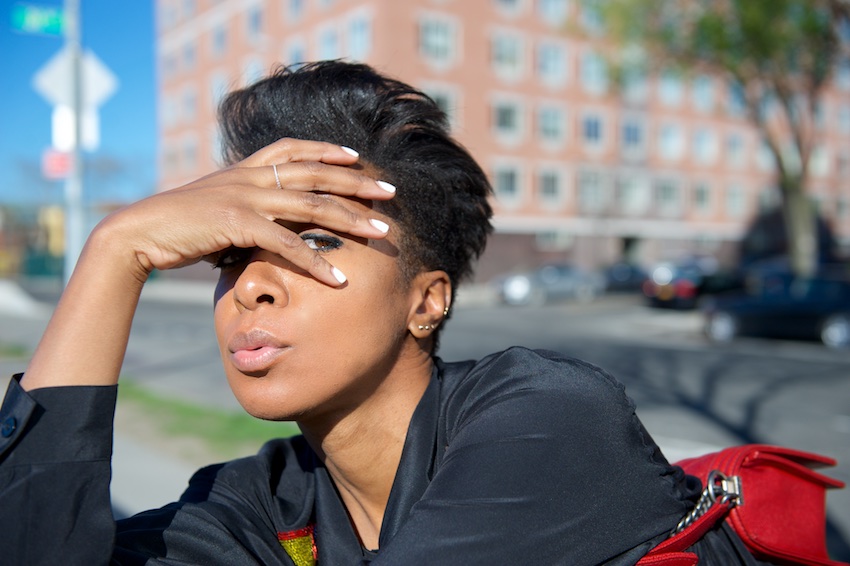 Boy I tell you, having short hair is a double edged sword:  It takes approximately fifty seconds in the morning for me to get ready, but it also means I get lazy.
If you saw on Snapchat, I went back to the Sassoon salon last week for a trim and after talking to Senior Creative Director Elaine Mitchell about my laziness my tendency to stick with one look only, she trimmed down the back and sides and gave me this punk look.  After talking about Grace Jones and David Bowie's styles I was like "okay she gets me."
I rarely show all of my face but I like : -)  I wore a vintage shirt with it (love) and a mini (another thing I haven't been seen in for a while).
You can see the first style she gave me in last month's post.   What do I do next? Curly?
.   .    .
Shirt: Vintage.  Mini skirt: Zara.  Boots: Toga. Close enough to mine are on Revolve or try Durango. Bag: Chanel 2014. Similar from Rebecca Minkoff and Moschino. Shades: Ray-Ban
Although this post is sponsored all opinions are my own.