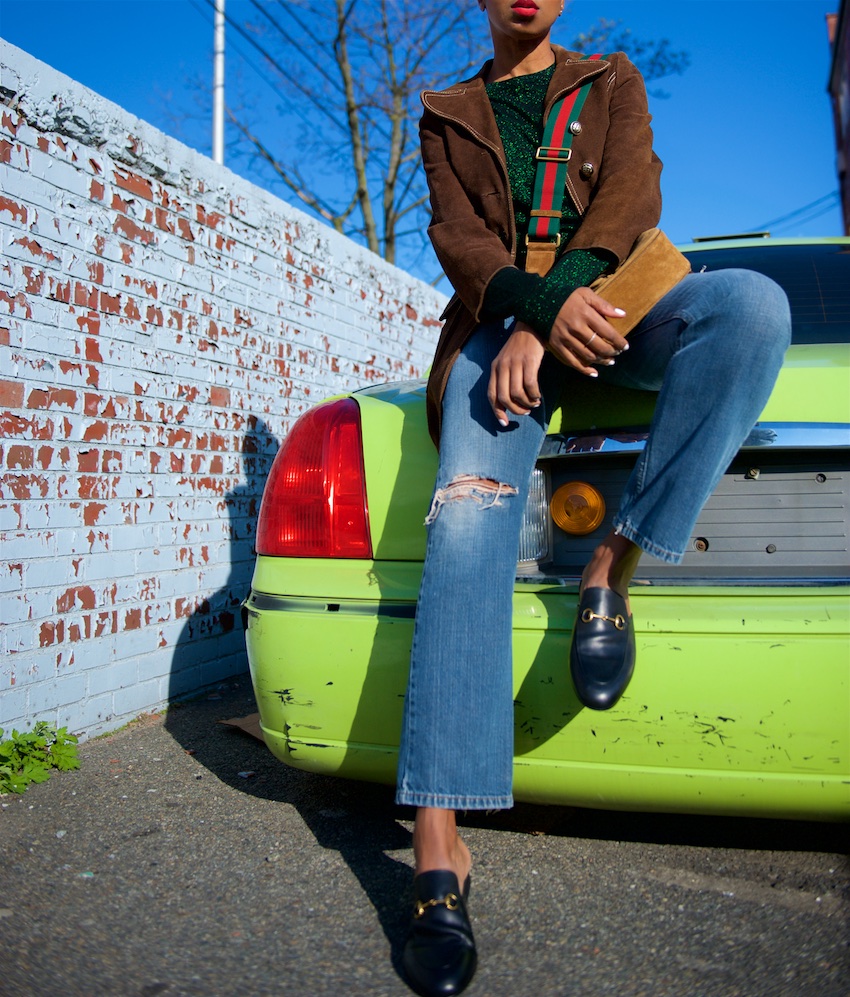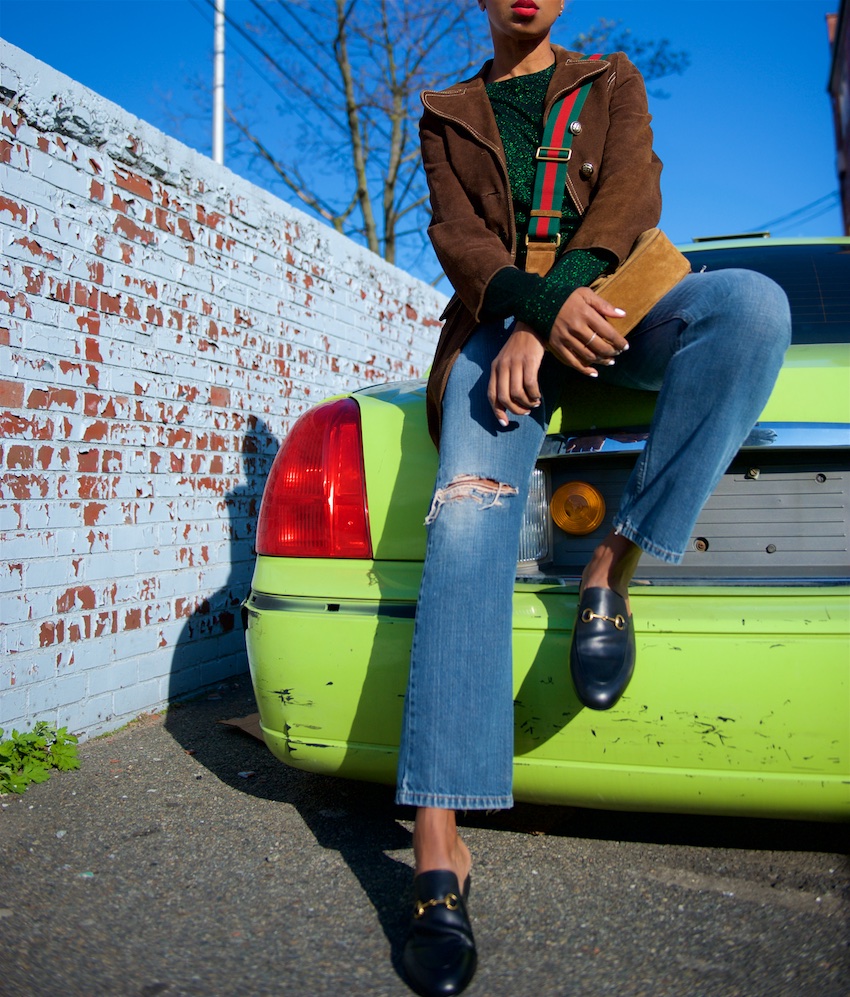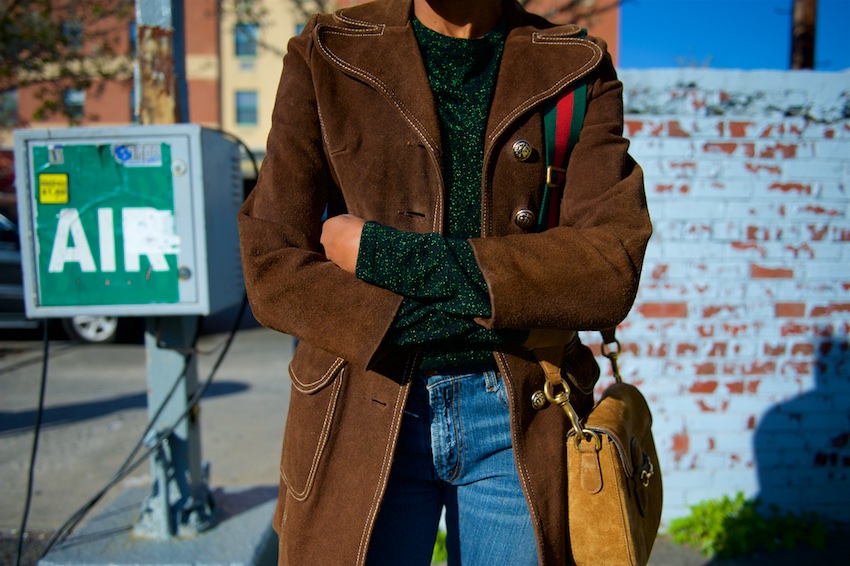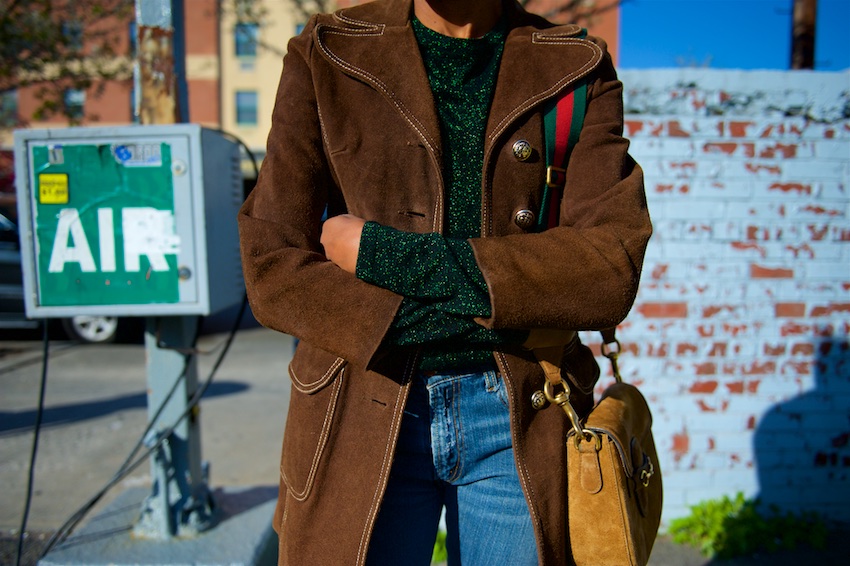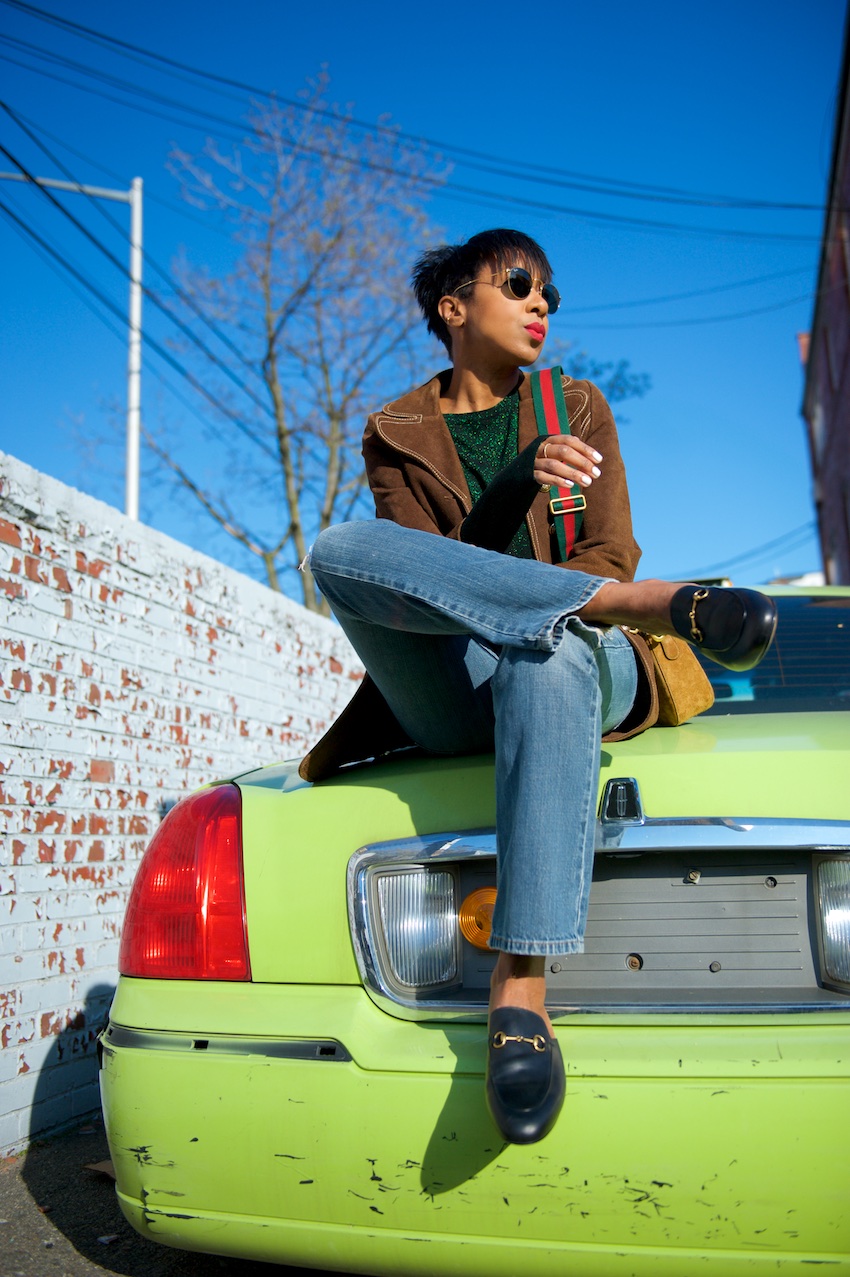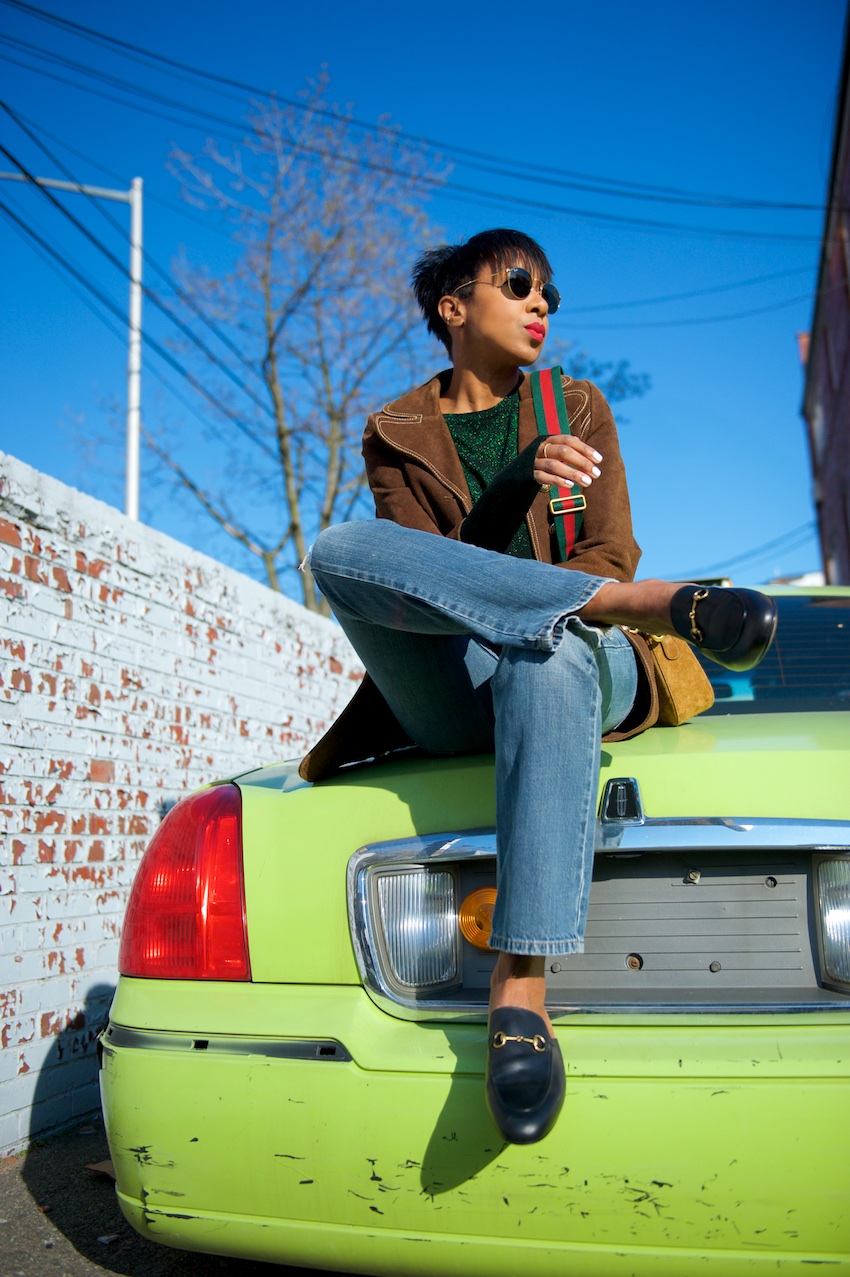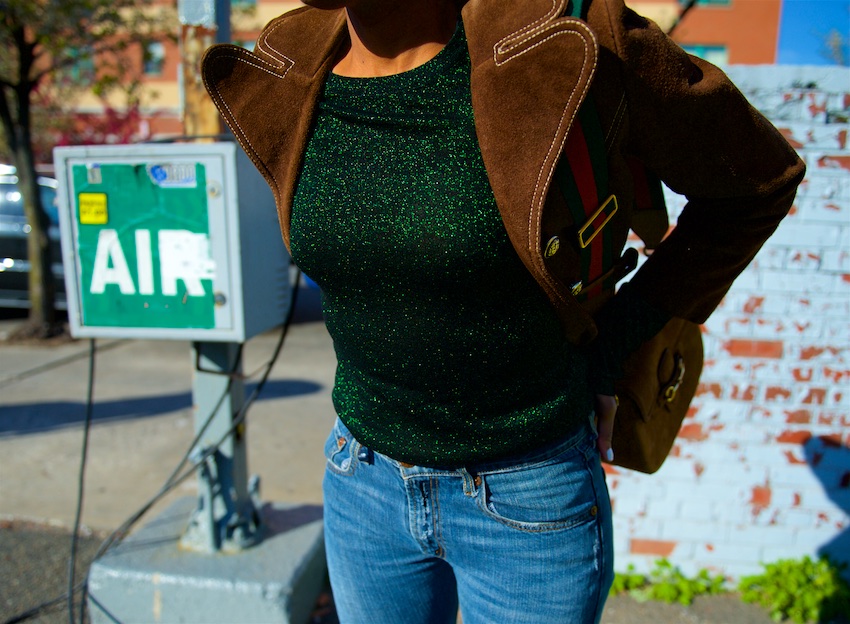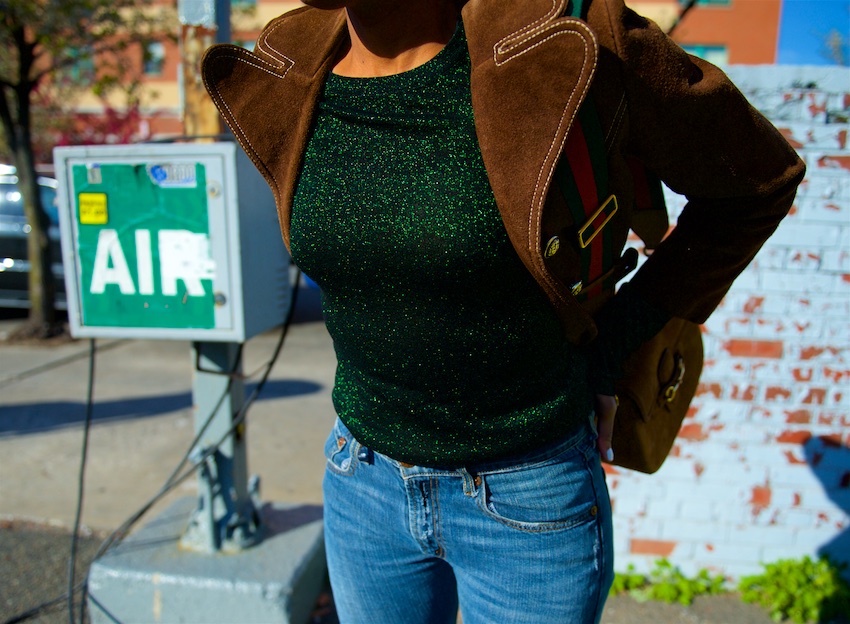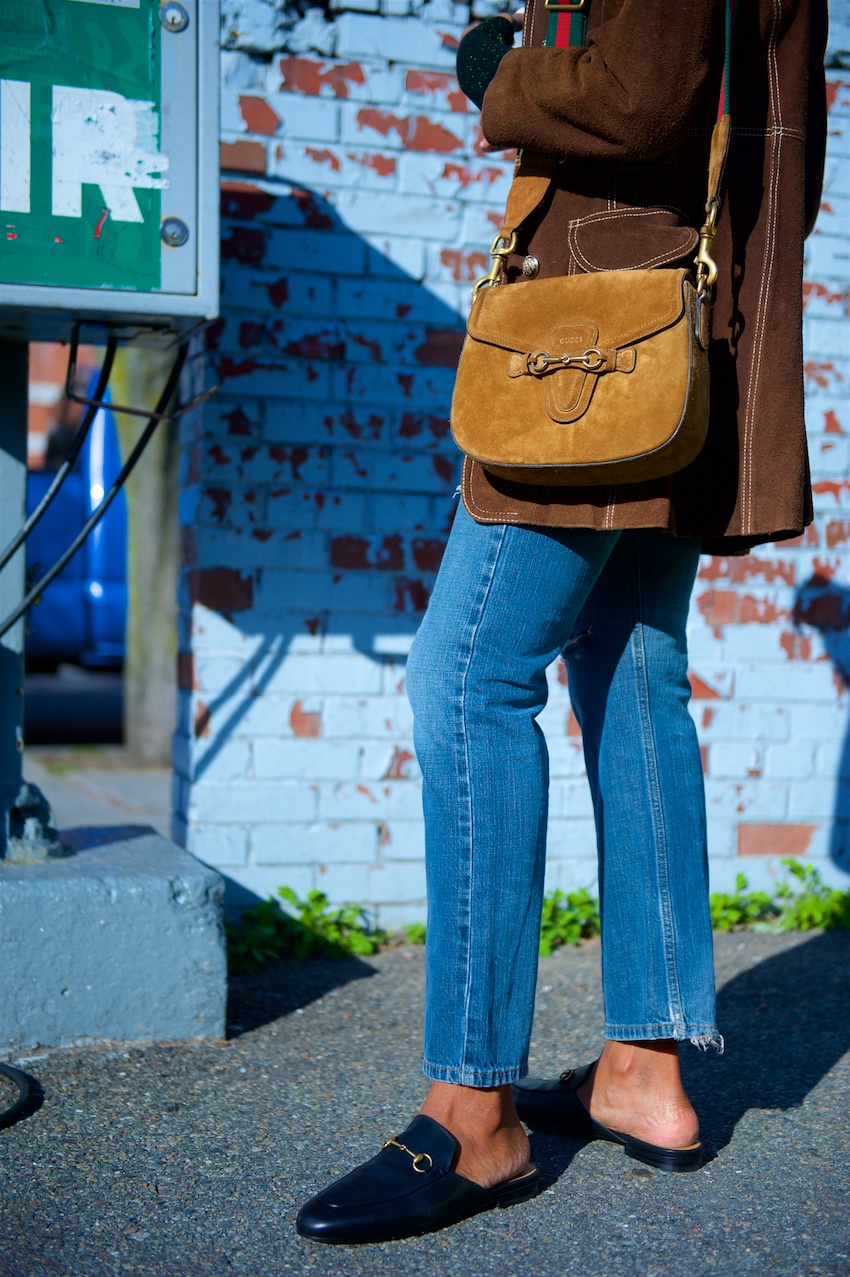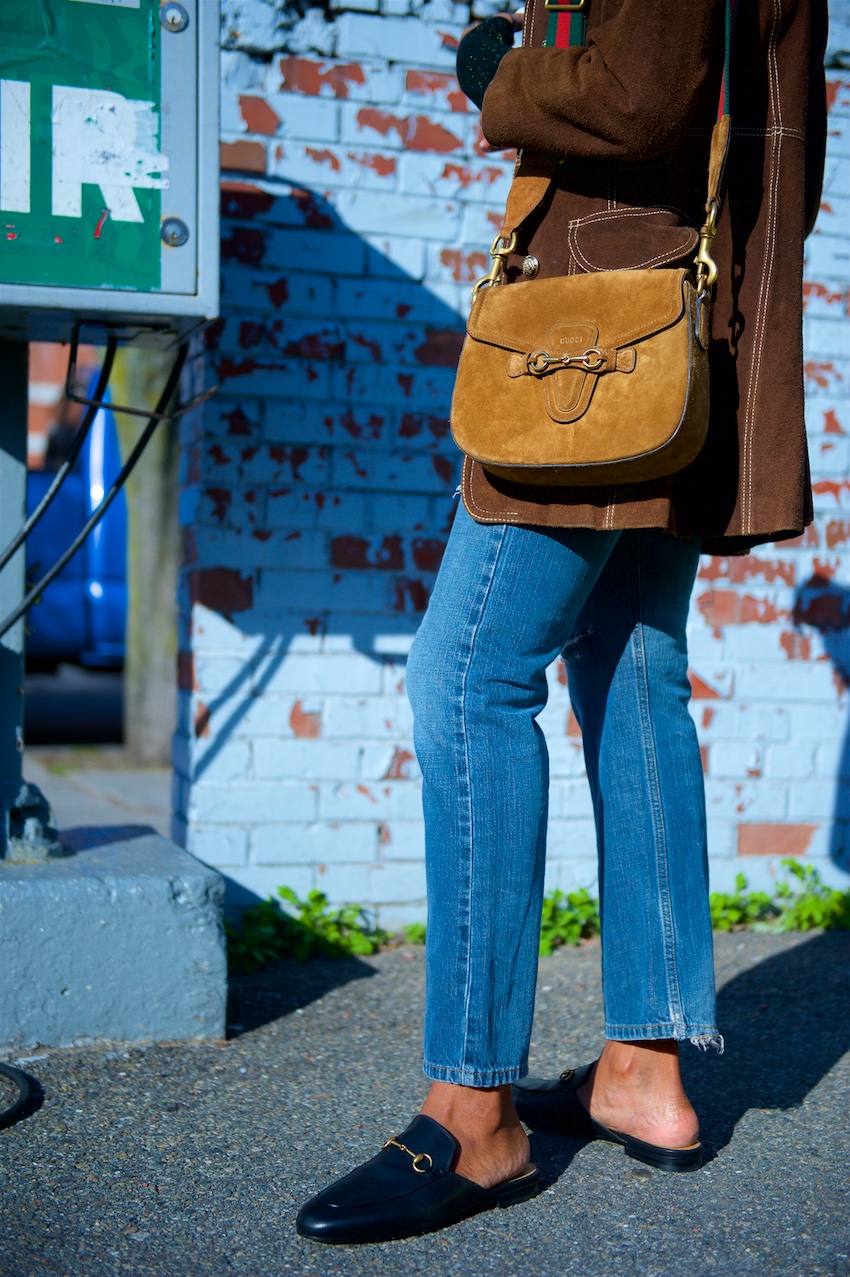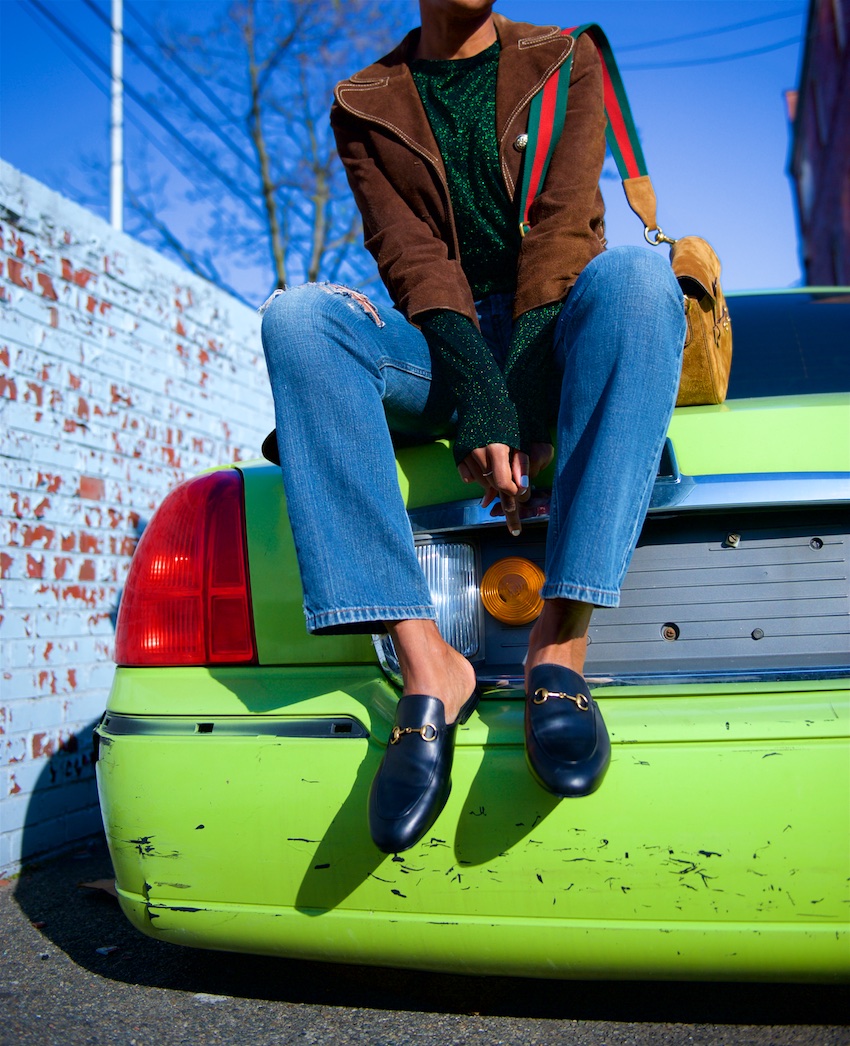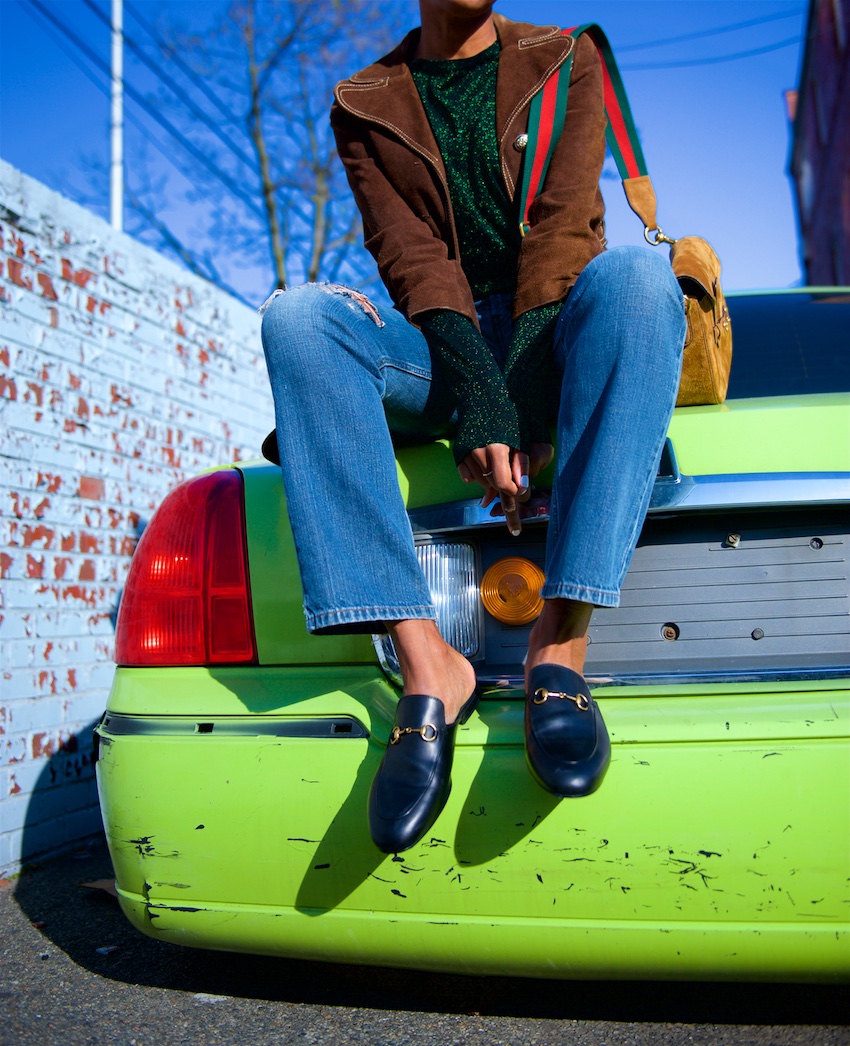 From the first time I clapped eyes on this jacket a year ago from a vintage shop in Brooklyn, I knew I'd buy it.  Seen before last year with a suede vintage skirt, it's the alternative to a denim or bomber jacket (more on the latter soon).
It's cool to see vintage inspired clothes (and an homage to slippers) in the spotlight though I will say.
ps. I still cannot believe that this lurex top is from the men's section. Have you been to that section yet?
.  . .
Suede jacket: Vintage. Try Mango's coat or their suede jacket (seen in person and love) both on sale. Jeans: Levi's.  Loafers: Gucci (runs small).  Lookalikes from Steve Madden's Laura.  Bag: Gucci. Similar suede shapes from Nordstrom or Topshop.