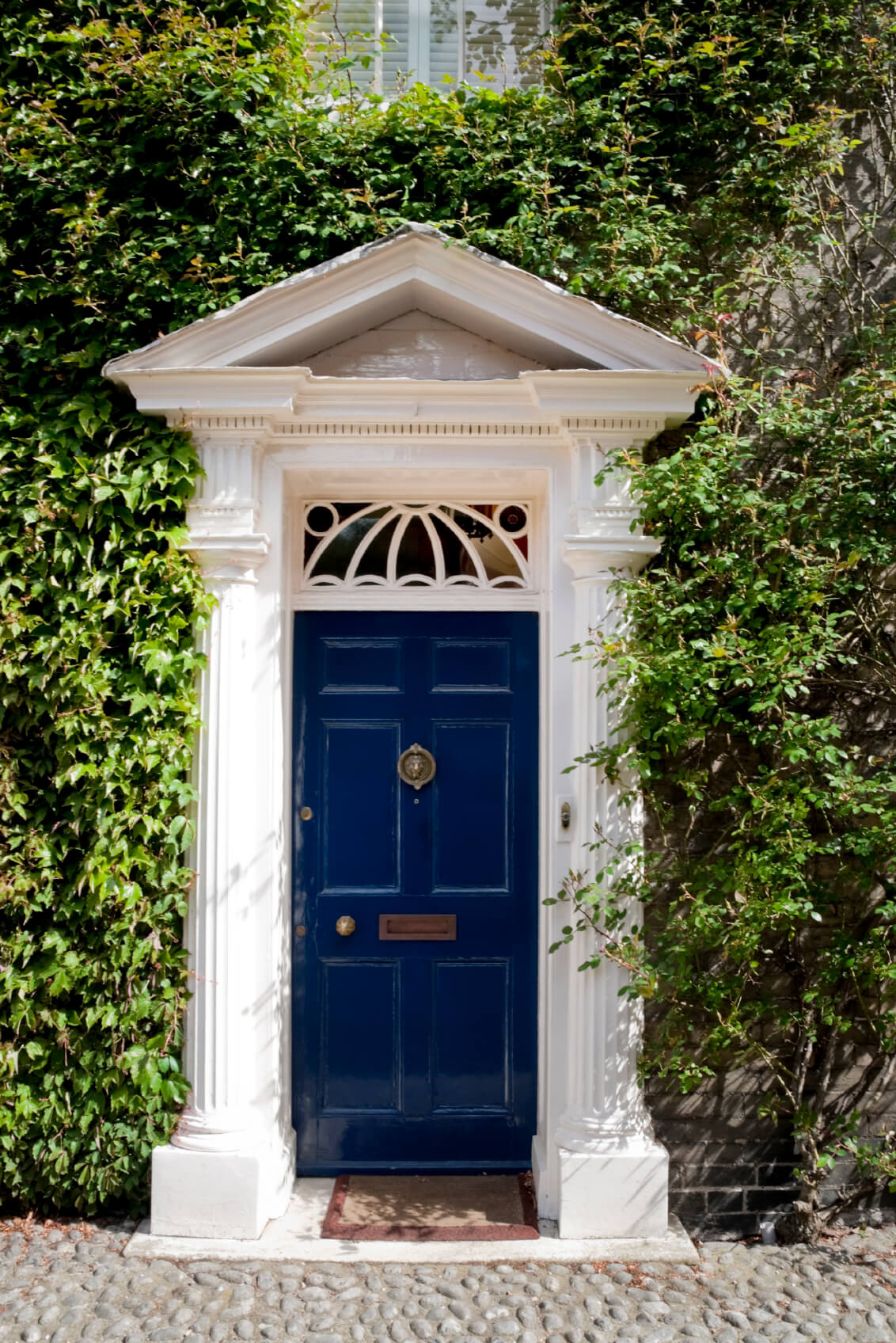 I asked this question on Instagram but wanted to still get the thoughts from the rest of you.   I am thinking of painting our house door in a contrast color.  Right now it's white.  A shabby chic but not in a pretty peeling sort of white.
Do I re-painted in classic white again? It's timeless and like clothes, I know this is about to sound cheesy but, goes with anything. Or do I paint it in a bold accent color?  Actually blue.  Well cobalt to be exact.
Never done it before but it's one of those things that has crossed my mind for years going back to seeing the odd one growing up in London.  My mind is probably made – well about eighty percent, but I'd love to hear if you did it and if you did, were there any regrets?