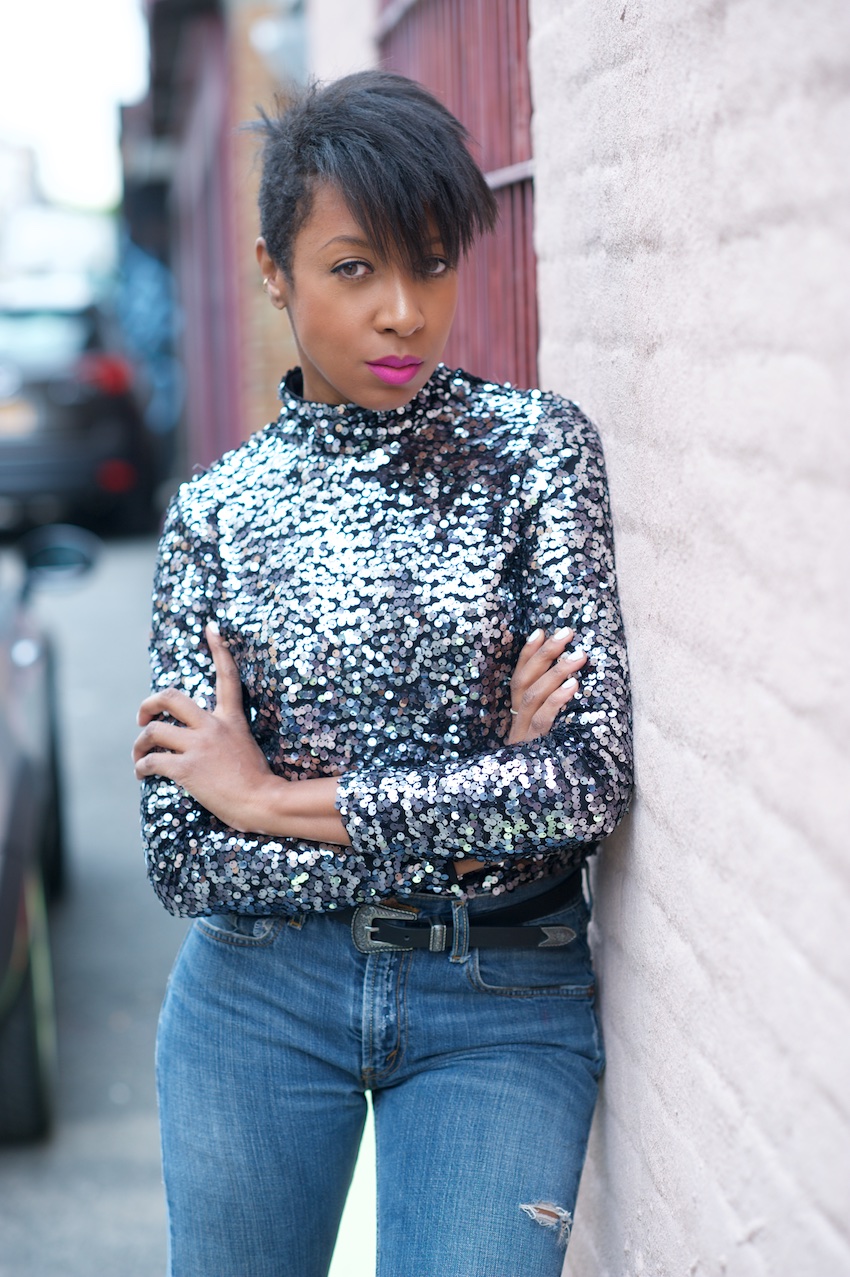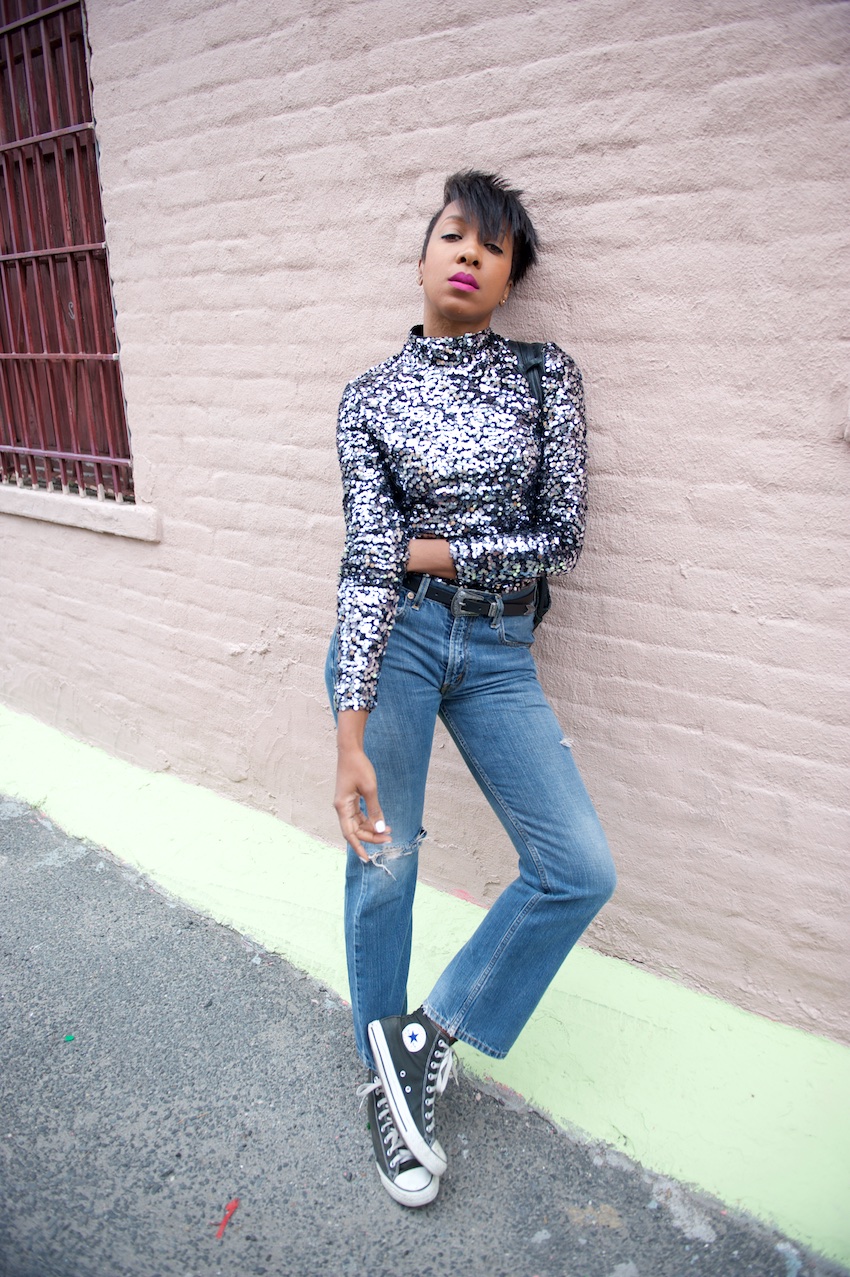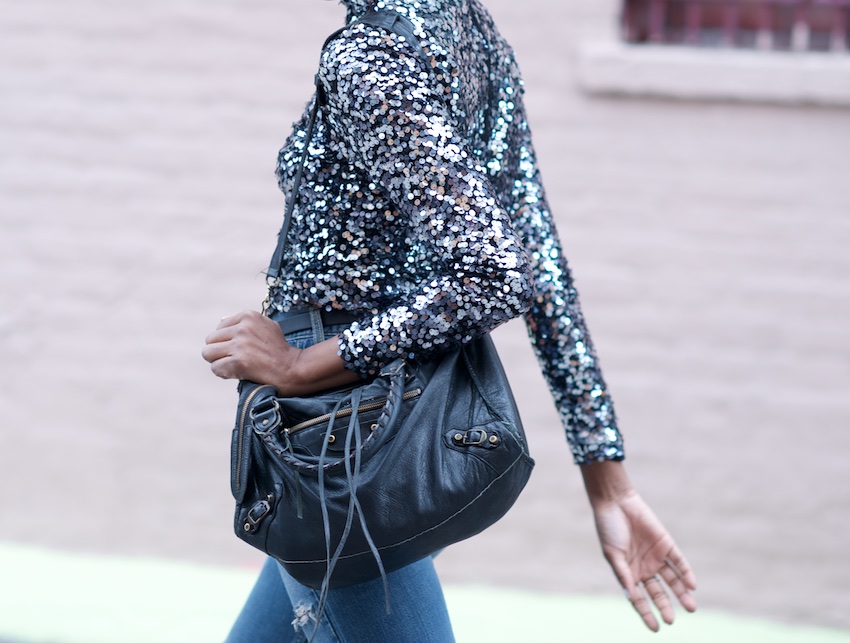 Recently in a sequin top that was posted last week.
This will be brilliant to wear in Autumn under big coats which is probably when I'll wear it again unless it's cool enough in New York again.   Mine is from H&M but try vintage (or eBay) like this one I found a few years ago.
Tip:  Sequin skirts with old t-shirts/simple knits is another classic.
.  .  .
Sequin top: H&M.  Jeans: Levi's.  Shoes: Converse.  Bag: Balenciaga.  Belt: Topshop. Lipstick: MAC and Wet n Wild mixed.