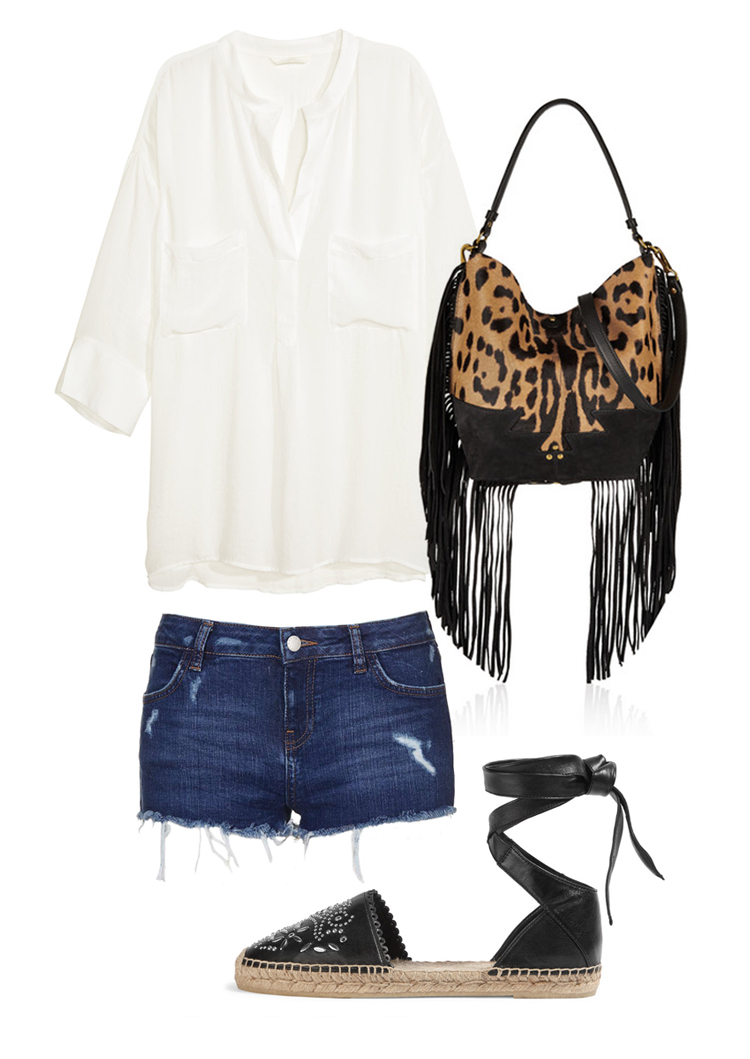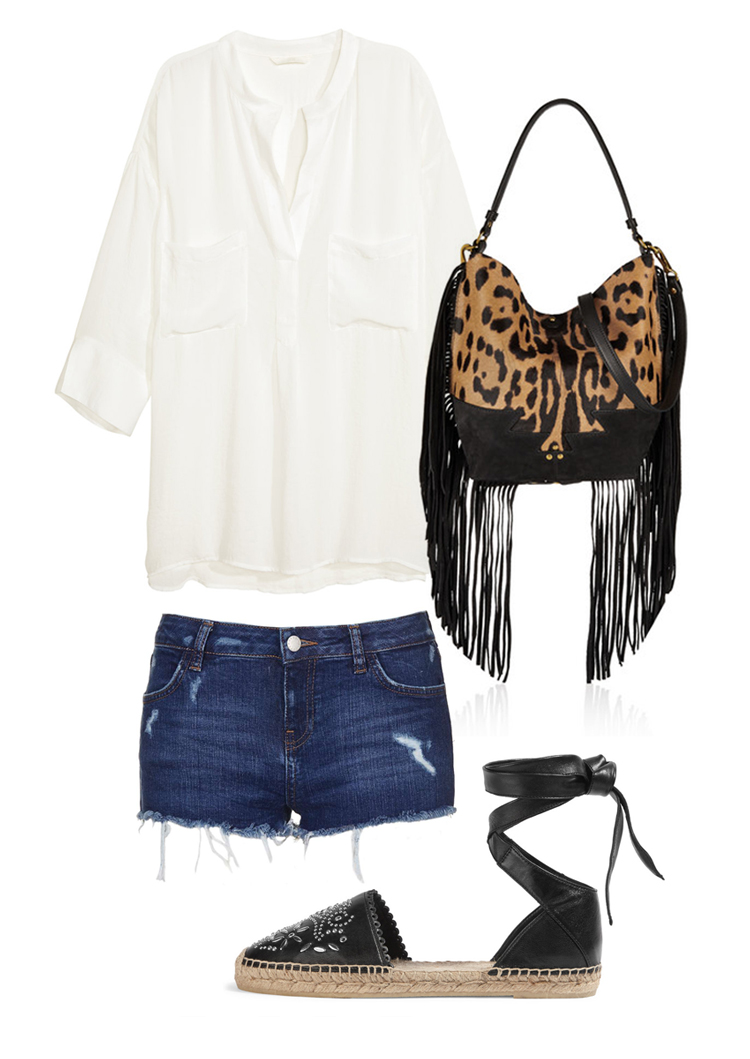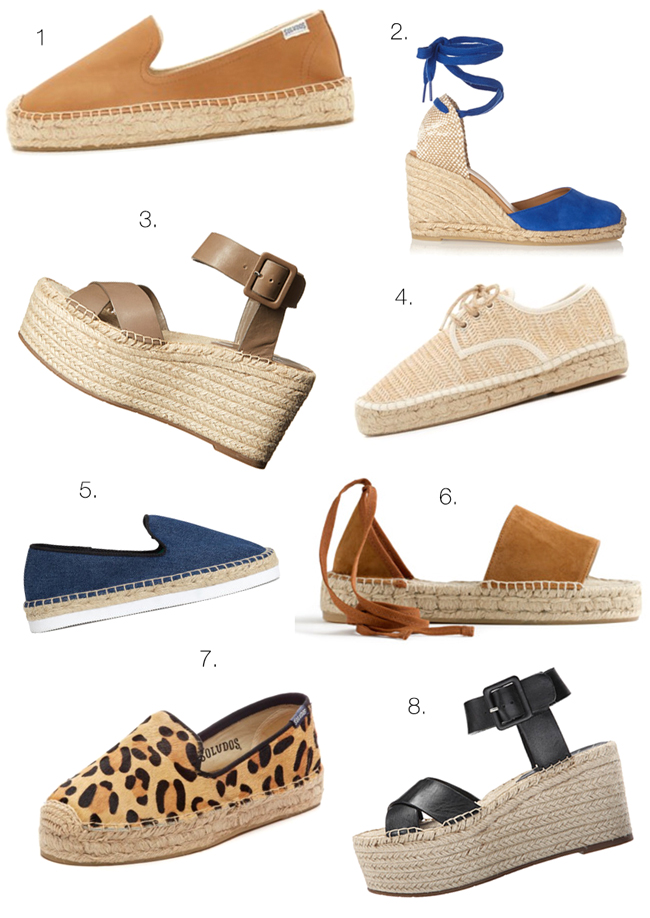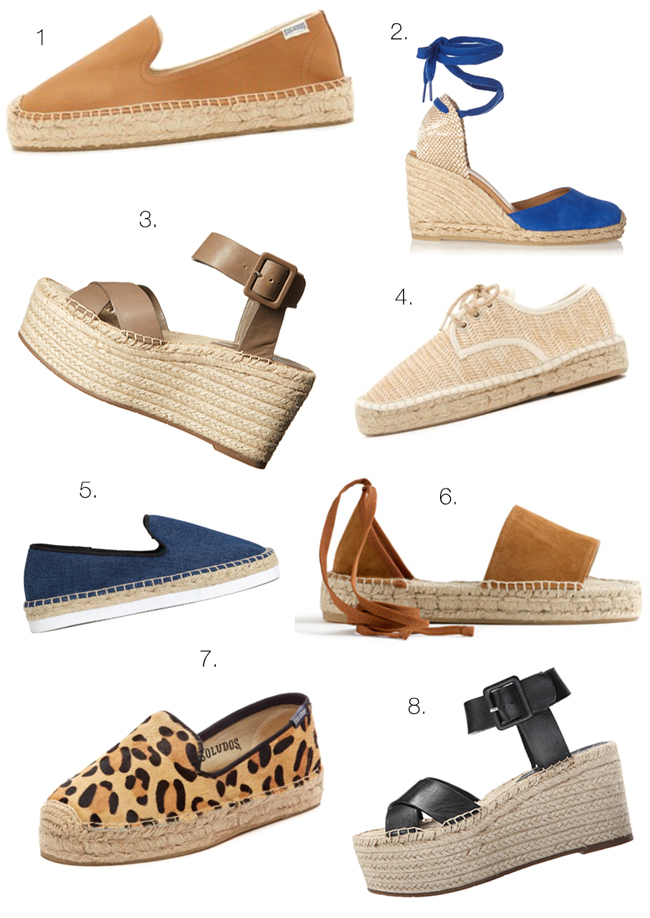 You can't open a website or go longer than a few minutes on the street before seeing a pair of espadrilles.
Here's another batch worth checking out.
O  U  T  F  I  T :
H&M V Neck Blouse x Jerome Dreyfuss Mario bag (on sale) x Topshop Rip Daisy shorts x Saint Laurent studded espadrilles (on sale)
.  .  .
Soludos Leather Platform espadrilles
Carina Suede Wedge espadrilles (on sale)
Marc Fisher Randall platform espadrille sandals
Schutz Khammy lace up espadrilles
H&M Denim espadrilles
JCrew espadrilles (on sale)
Soludos Leopard Print Smoking espadrilles
Marc Fisher Randall platform espadrille sandals (too good to only show one color)