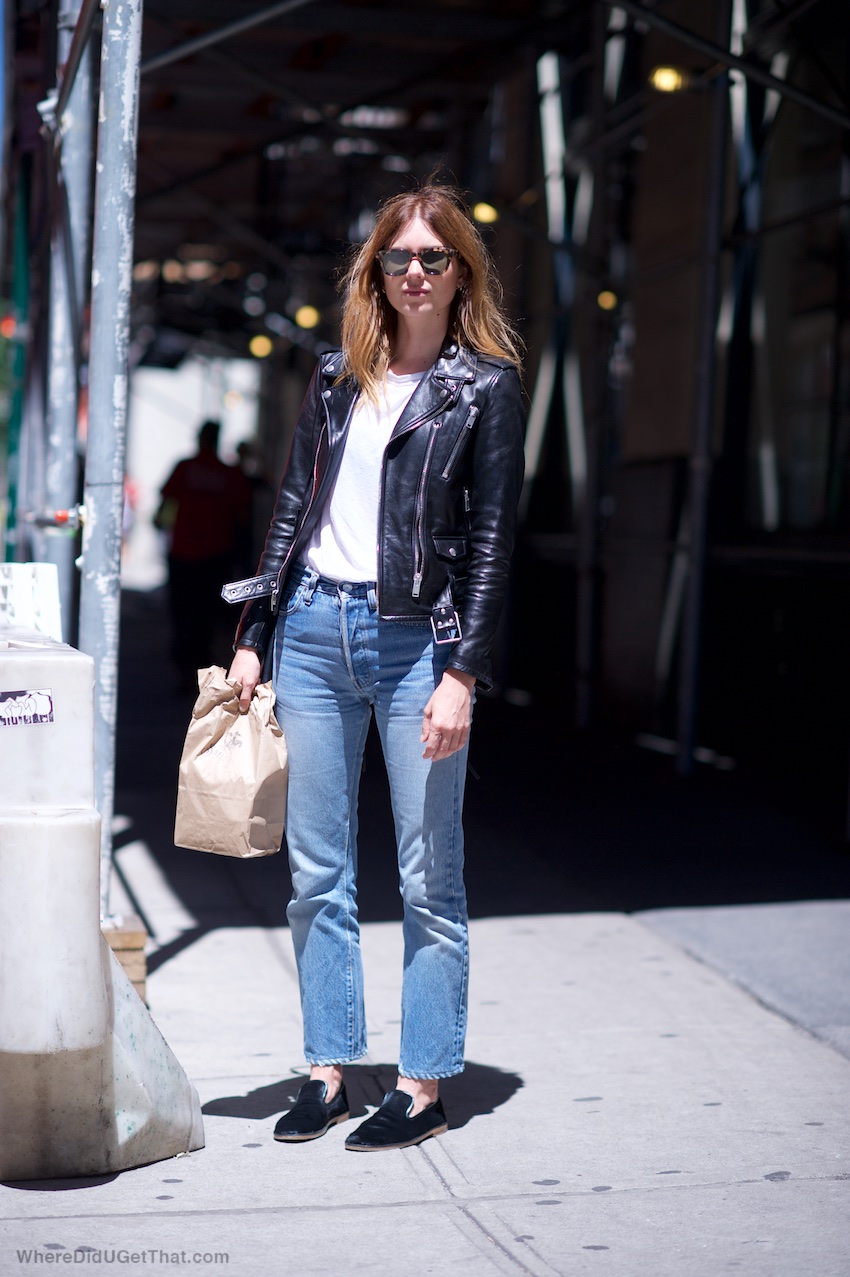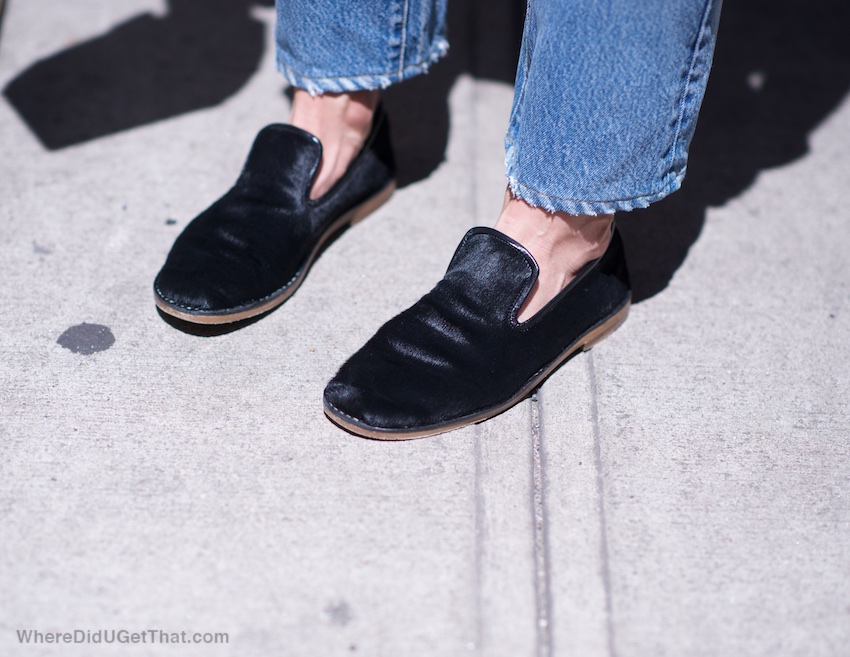 " I am wearing a Saint Laurent leather jacket, Levi jeans and Celine shoes."
You can't really tell from this photo, but Meg was so nice to talk to.  I record every conversation that I have for transcription reasons, so I get to replay the chat right before these photos get published.
Wish I could share those talks with you too since photos rarely convey someone's personality and especially our conversations about style and shopping right before they move into place for the shot.