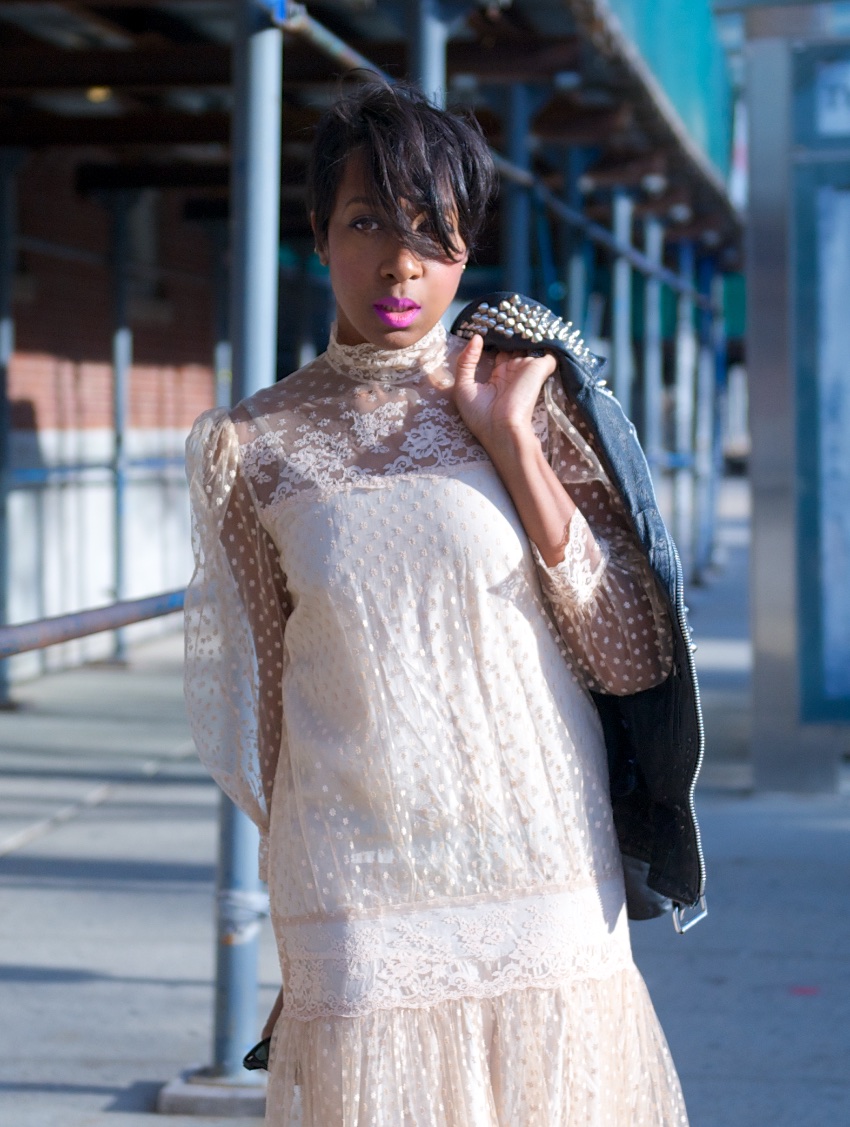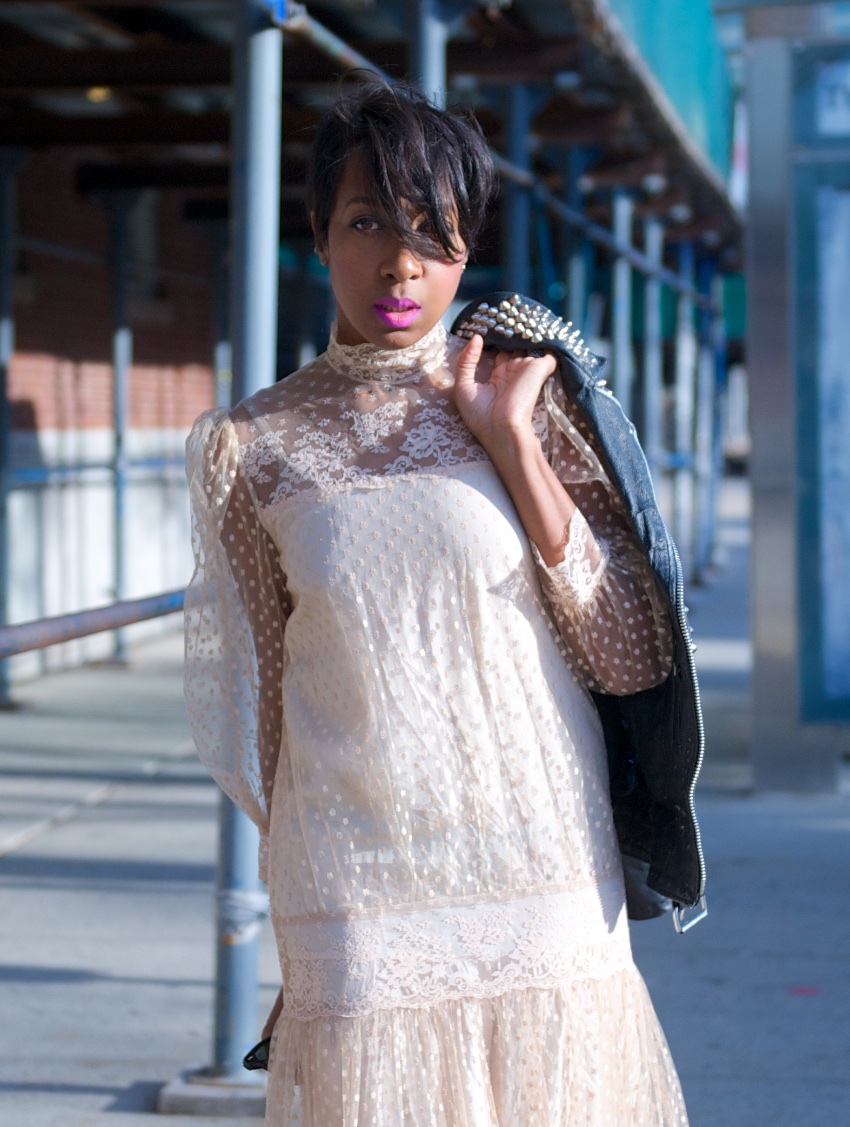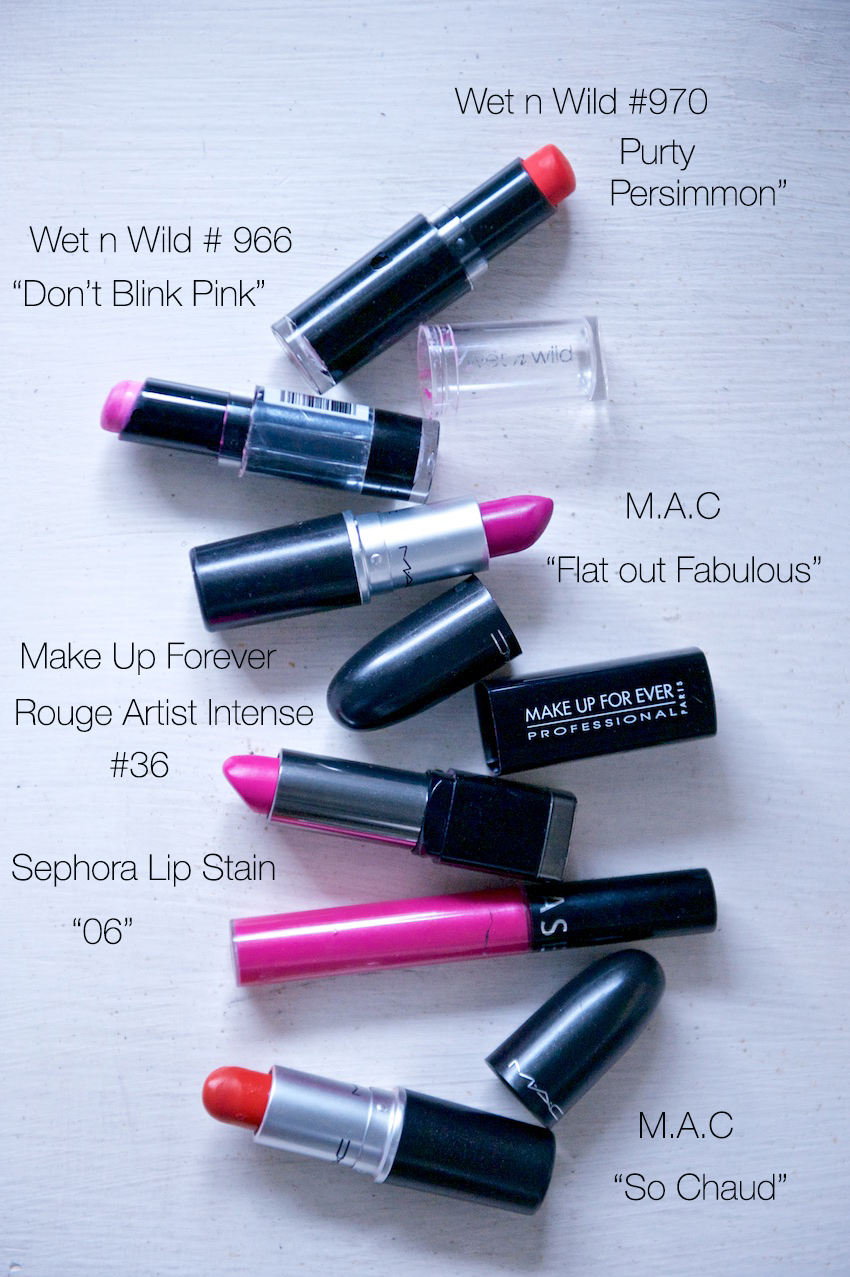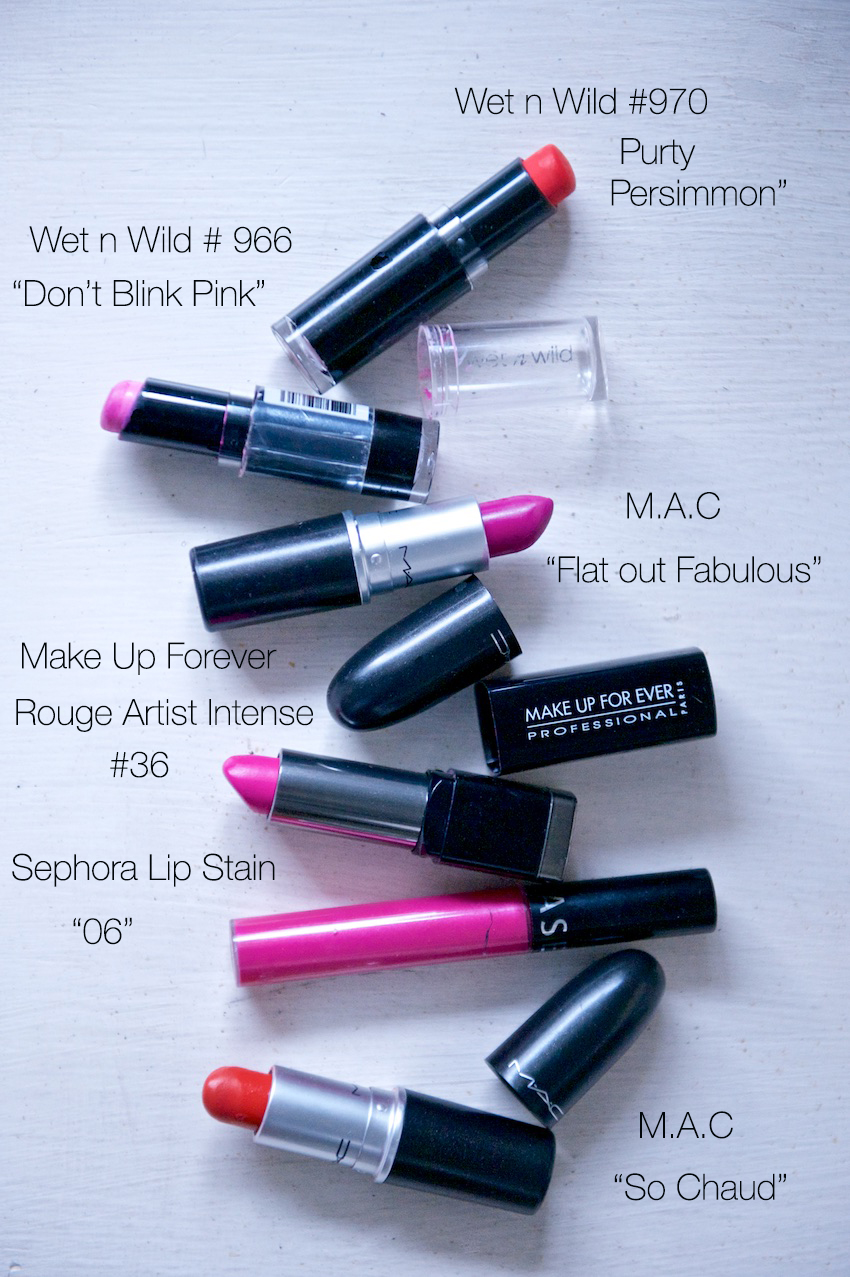 I have a ton of lipsticks on my dressing table but these are the ones that I am reaching for. They are all matte (except one) and they stain lips after a few hours of wear. I keep the rest of my face really simple so the overall look feels modern and the focus stays on the mouth. I would have liked a new Chanel lipstick for 2019, Rouge Coco Flash provides high shine and vibrant colour in 24 shades, however I haven't gotten around to getting it.
Wet n Wild – Purty Persimmon
Outside of MAC's Lady Danger (I need to buy another hence why it's not in the photo), this is my fave bright low end matte orange lipstick. This is my second lipstick from Wet n Wild. The below was the first which got me curious about their other bright lipsticks. The color is a bright wearable electric orange. Usually gets compliments and can literally be seen on you from several feet away. Get it here.
Wet n Wild – Don't Blink Pink
True story. I discovered this lipstick after stopping a woman in the street having a ciggie break outside of Macy's. This is a like a candy floss pink. The color goes on matte and opaque in one swipe because of the high color pay off. If you can't find this one, get Dollhouse Pink which is my other go to Barbie doll like matte pink. This line of lipsticks are good dupes for MAC matte lipsticks. Get it here.
MAC – Flat Out Fabulous
This is another lipstick I found after doing a WDUGT street style post on someone wearing it. The woman was white but I knew that the color would be amazing on darker skin too and trust me it is. It's a stunning matte purple-like fuchsia. Took me two or three MAC counters to find it because it was sold out. Get it here.
Make Up Forever Rouge Artist Intense #36
A similar berry fuchsia to the above Flat out Fabulous but a slightly lighter. Unlike Flat Out Fabulous, the finish is semi matte so it's ideal if you aren't into all matte lippies. Full coverage and moisturizing. Glides on and doesn't pull the lips when applying. Get it here.
Sephora Lip Stain #06
The only doe foot applicator in the above group. It's a creamy finish that dries down to a matte silk like finish that feels like there's nothing on your lips. The color pay off is ten out of ten and it stays put all day. I'd compare the color to the above photo of me wearing it (more photos wearing it are in the original outfit post). It's a bright Barbie doll-like pink. Between this lip stain and Wet n Wild I would probably buy this lip stain more because it does not budge once dried and does not transfer. Kiss the back of your hand and there's nothing there. Get is here.
M.A.C – So Chaud
I have had this vibrant burned orange the longest out of all the above and it's still one of my favorites. It's a good intro into bright oranges before 'advancing' to Wet n Wild's Persimmon or MAC Lady Danger (a fave orange that would've been listed if I hadn't run out). Get it here.
Let me know if you've tried any of these!