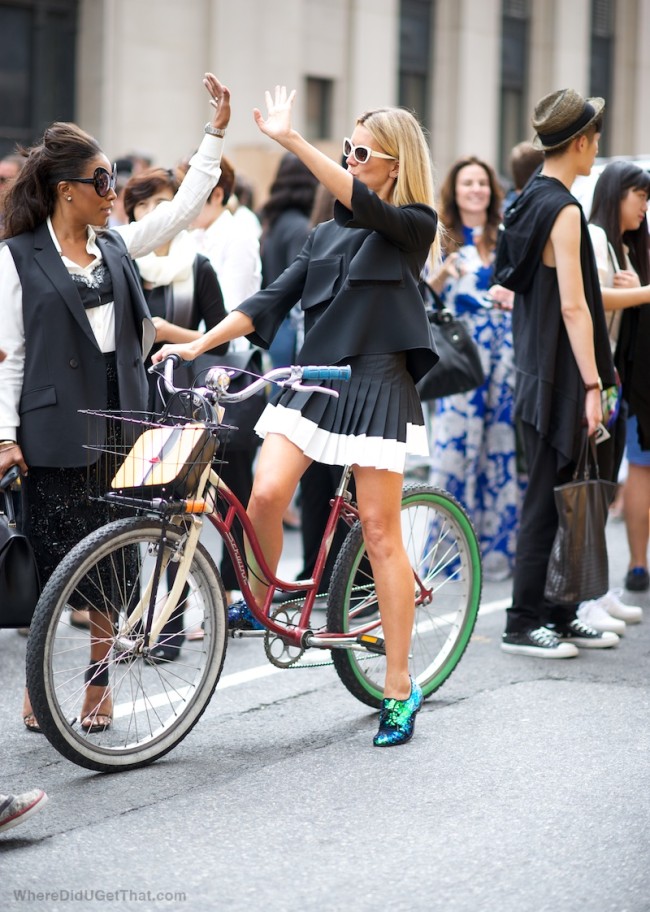 June Ambrose and Natalie Joos demonstrating the art of both.
Just like bags or shoes, we gravitate to one side.  All of us love a bloody good shoe and all of us have way too many of them but deep down are you more of a flats or a heels girl?
I would like to say I love heels more but that's theory.  I know deep down that my British DNA will always turn her head after spotting a killer pair of beat up Dr Martens or vintage boots and do not even get me started on brogues.
A reader once asked: "Why don't you wear heels anymore?"  That question stuck with me.  I wore them a lot on Where Did U Get That and then the reality of living in the city sunk in.  Fast.   No matter how leg elongating and Instagram like-inducing their powers are,  I am a photographer and running after people with a three pound camera in heels is not sexy.  Photography aside, I probably wouldn't wear them often anyway, plus it feels increasingly dated to only associate femininity with high heels.  Being comfortable in your own skin, regardless of heel height however, is.
I know a couple of friends who are die hard heels fans.  One going so far to say: "Friends joke that I must have been born in heels."  Whenever I meet her for lunch, she's usually in them.
Every once in a while though, it's a girly itch that needs scratching: special occasions, parties, dinners and drinks I bust them out like a mofo.
Question:  Are you more of a heel or a flats woman?  
Or to put it another way:  Shoe wise are you Carrie Bradshaw or Alexa Chung?