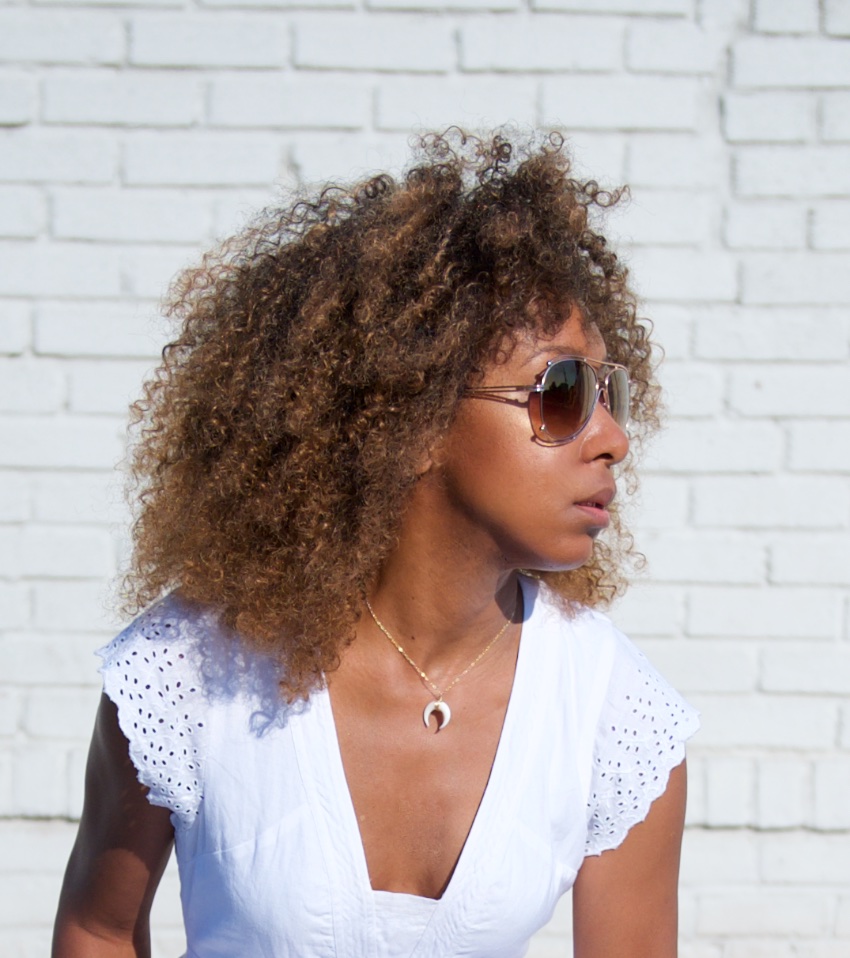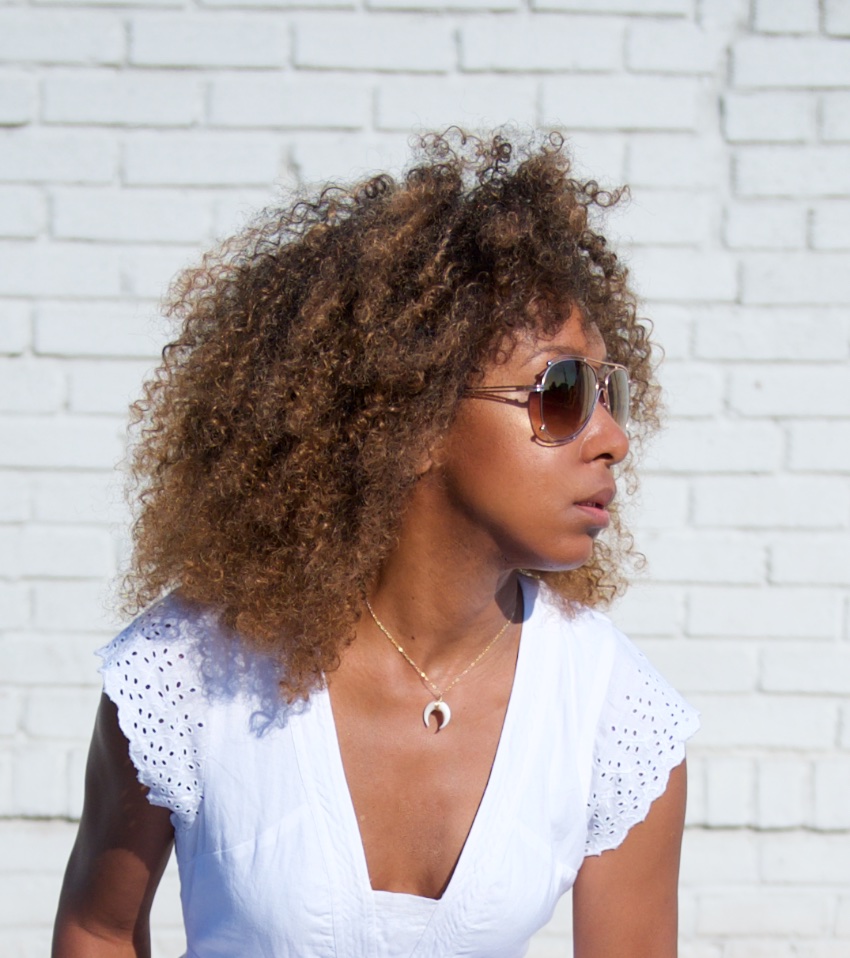 When shopping, I look for ones that are warm and gold toned.  They need to stand out but look natural (read: no big sparkly bits).  Plus they need to last on the skin.
This summer, there are a few that I've been rotating almost every day.  Sometimes I use one of them or I'll layer with two, even three depending on the look I'm after.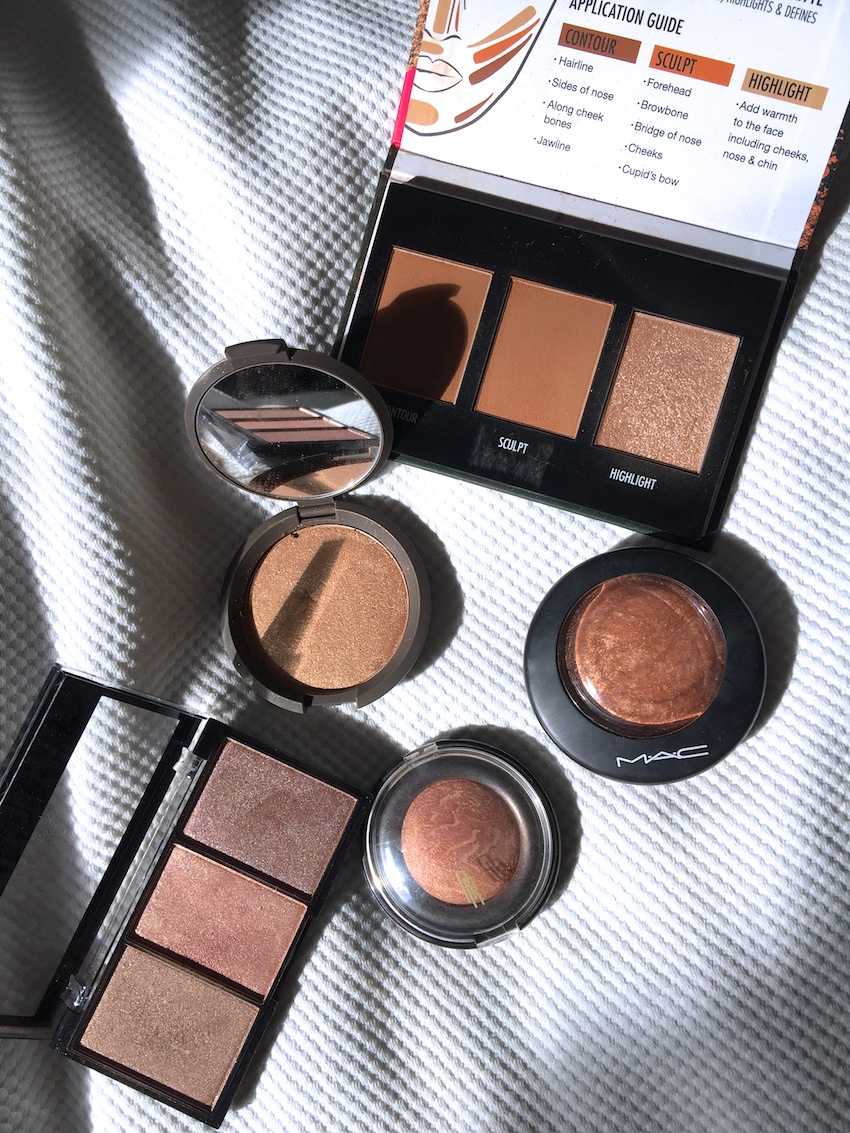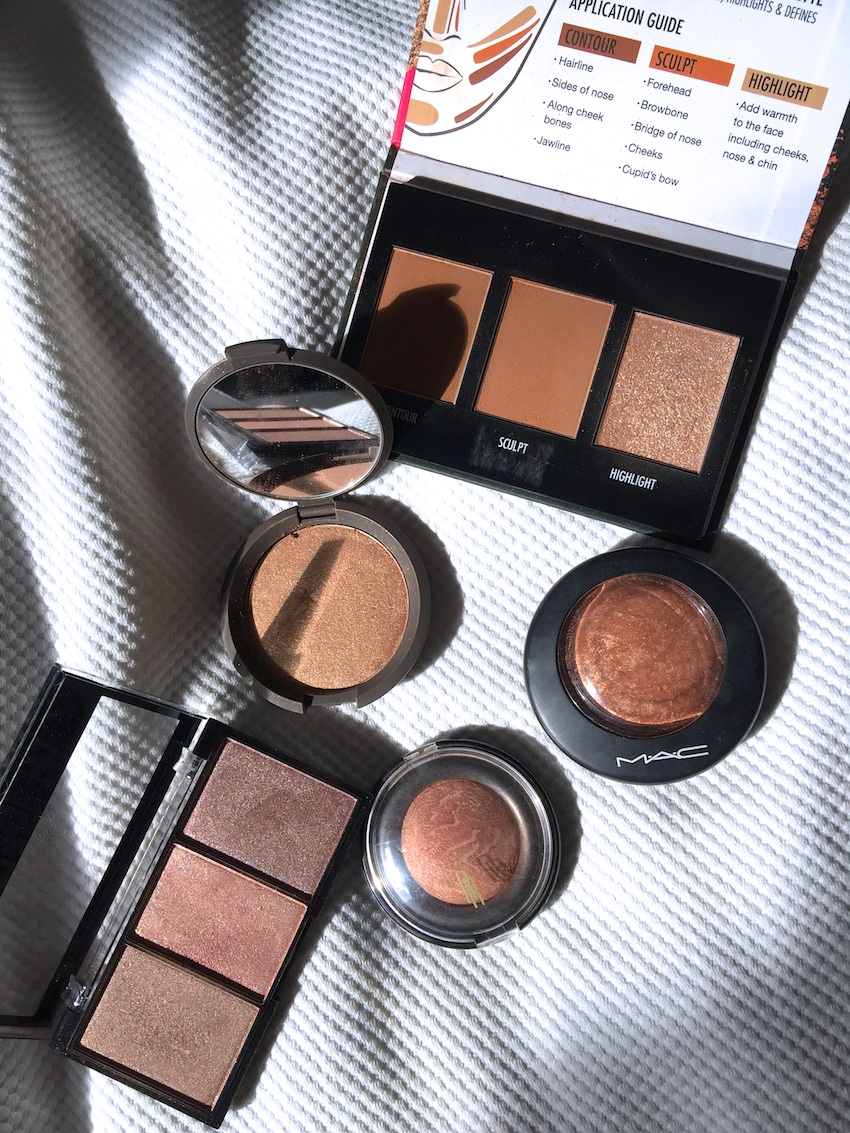 Here are the five that I am using.
Read below for my thoughts on why I like each.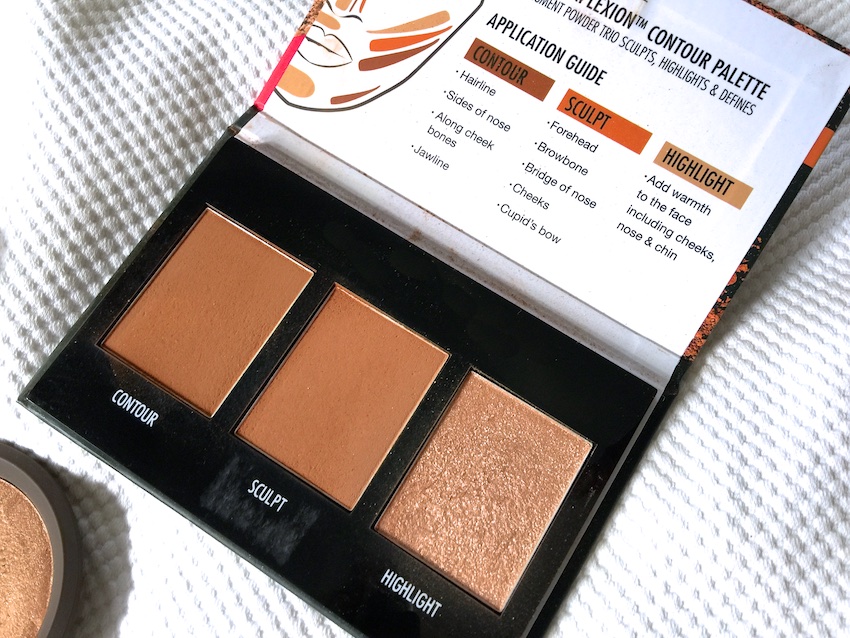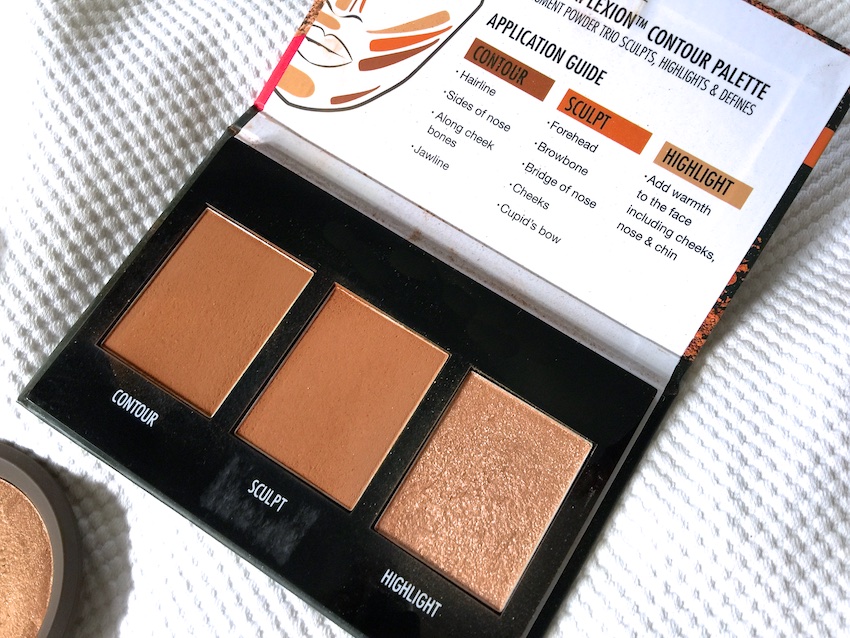 Black Radiance: True Complexion Contour Palette:  Light To Medium
Price: $7.99
This is a new product for Black Radiance,  a brand I didn't know about until earlier this year.  I found it at Duane Reed after hearing a little buzz about it while I was looking for a contour palette.
I use the contour and sculpt powders for a little cheek contour (see above photo of me where I used the contour), then I'll apply highlighter above that on the upper cheekbone. I find the dark contour helps any highlight stand out a little more but there's no rules.  Sometimes I just use highlight alone when I don't want to faff around with a contour.
Note: This palette also comes in Medium to Dark which I have too but I found myself using the above trio the most (and the highlighter in the above one is more vibrant).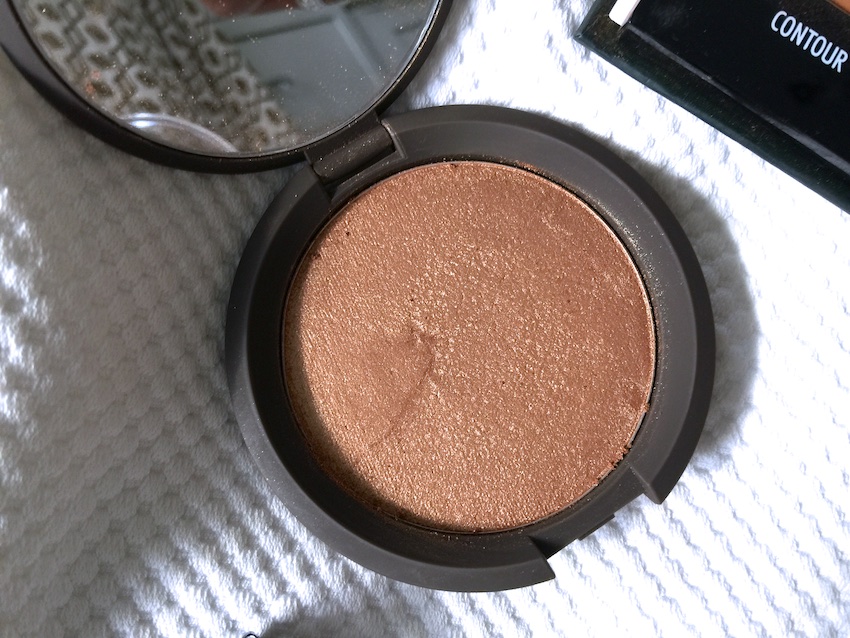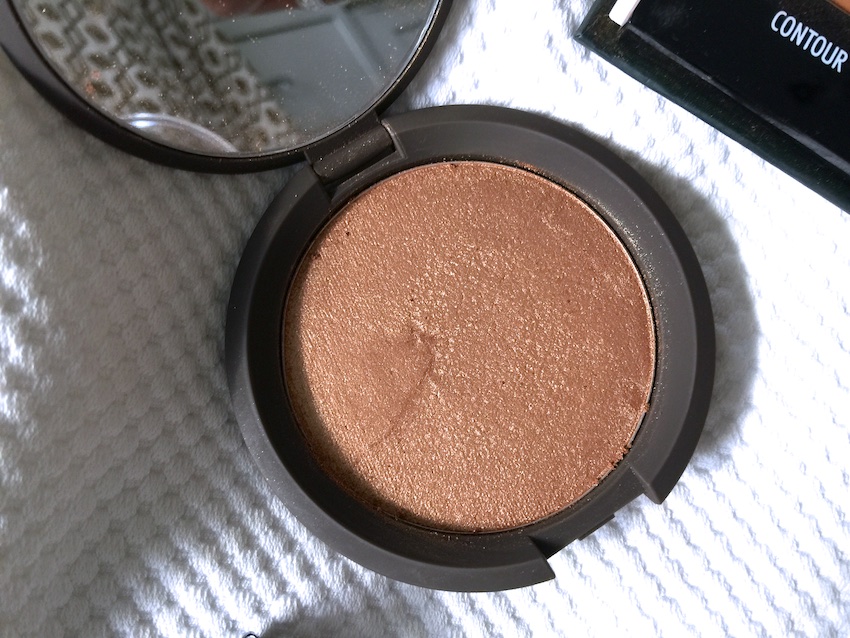 Becca Shimmering Skin Perfector: Topaz 
Price: $38
Probably one of the most well known highlighters in the make up world are these Shimmering Skin Perfectors from Becca and I see why.  I got mine in Topaz which is the go to golden shade for darker skins.  The above photo does NOT do it justice. It's the finest milled powder that I've ever experienced that gives an amazing realistic glow.  Everyone describes it as buttery soft.  It's build-able and your skin has an instant golden sheen from one swipe.  It is worth the spend.
note: I also had this in Champagne Pop (another well known Becca highlighter), but I felt that was too bright for me and slightly white-ish on my skin so I returned it for Topaz which is just gorgeous and more natural looking.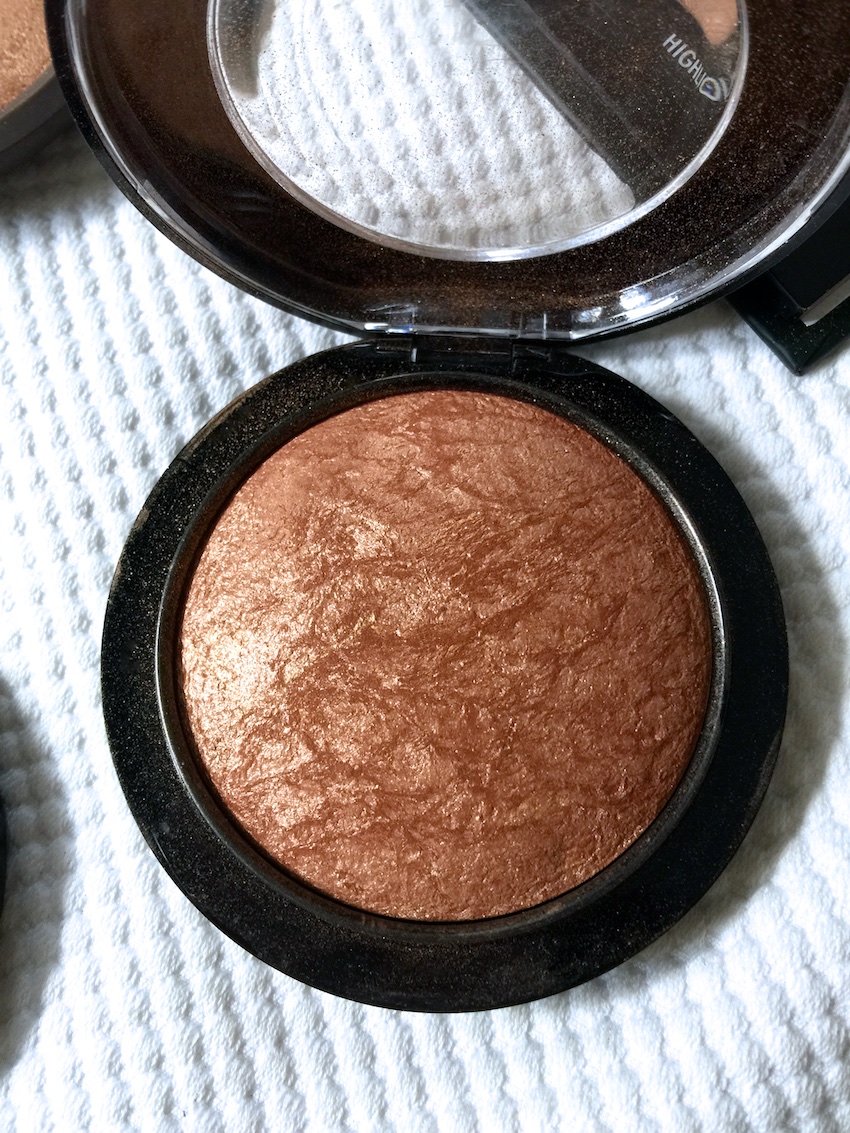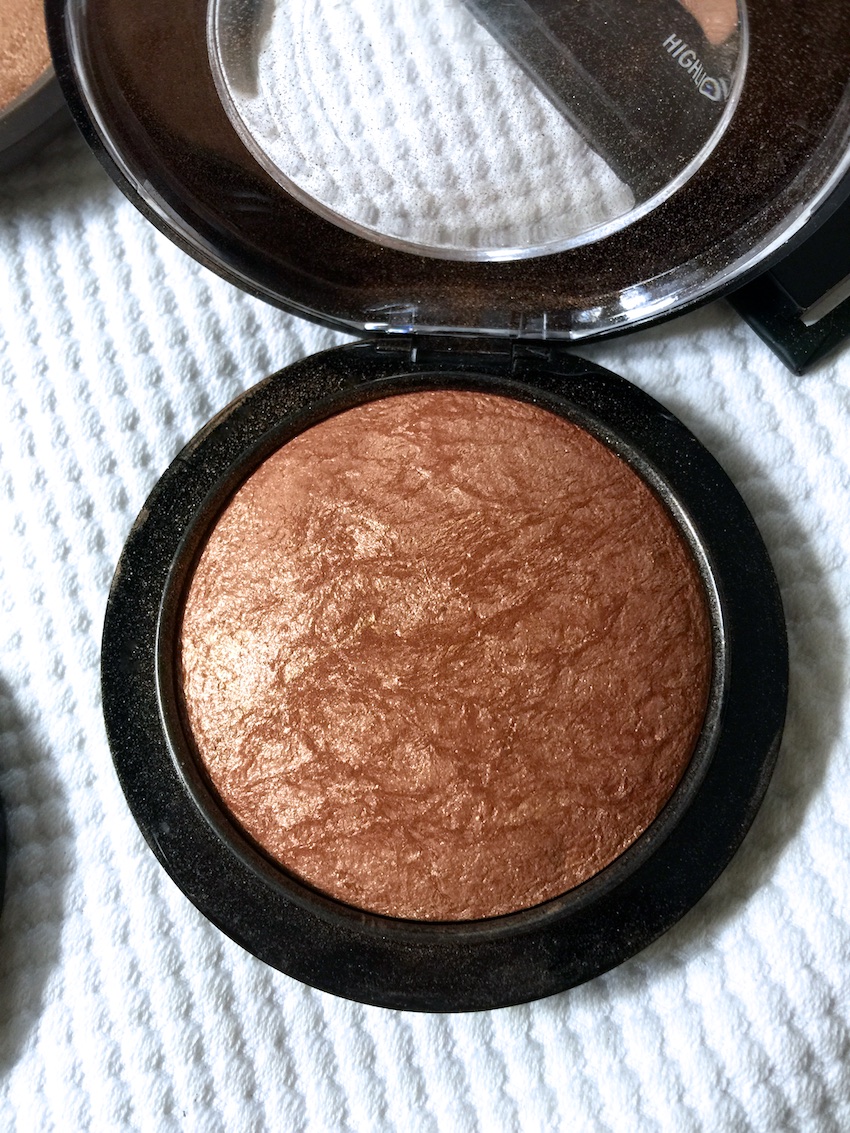 MAC Mineralize Skin Finish:  Gold Deposit
Price: $32
This is the most pigmented from the group that's almost dark enough to use as a bronzer.  It's a copper gold finish opposed to straight up gold.  Usually I'll top this with a lighter gold for some dimension and depth.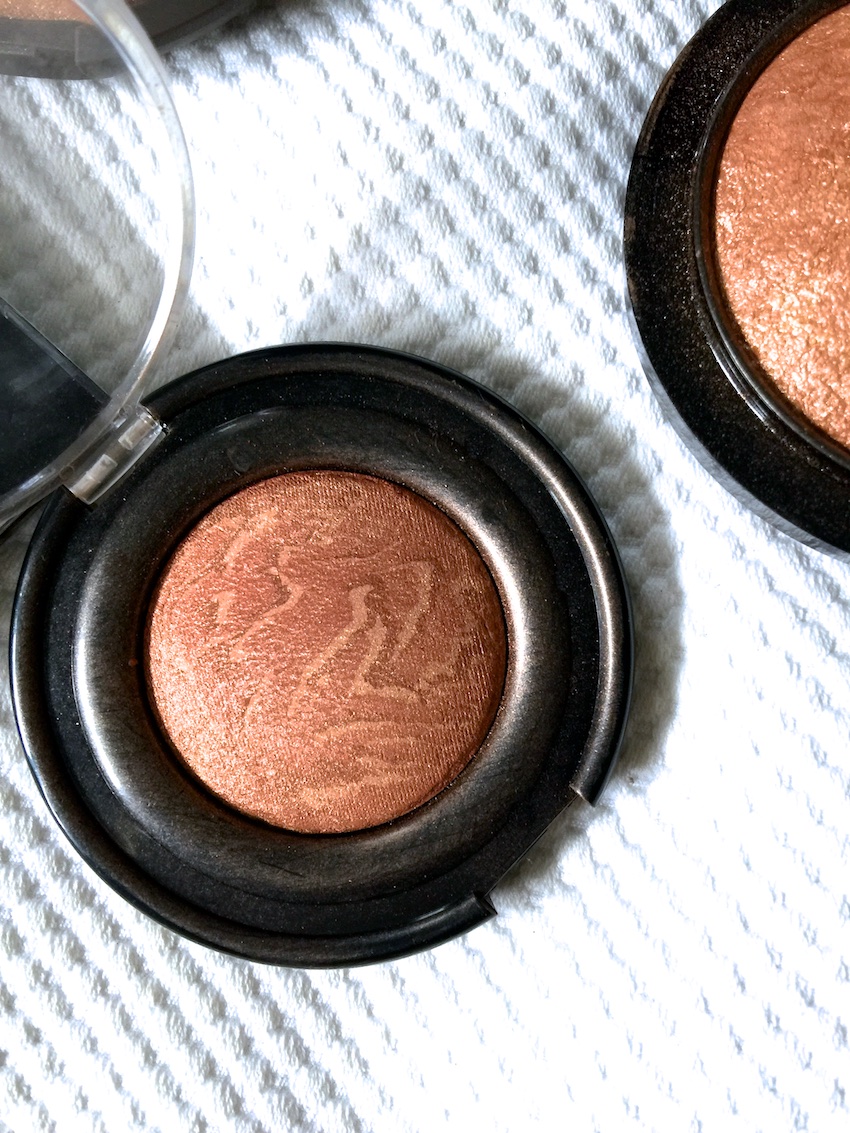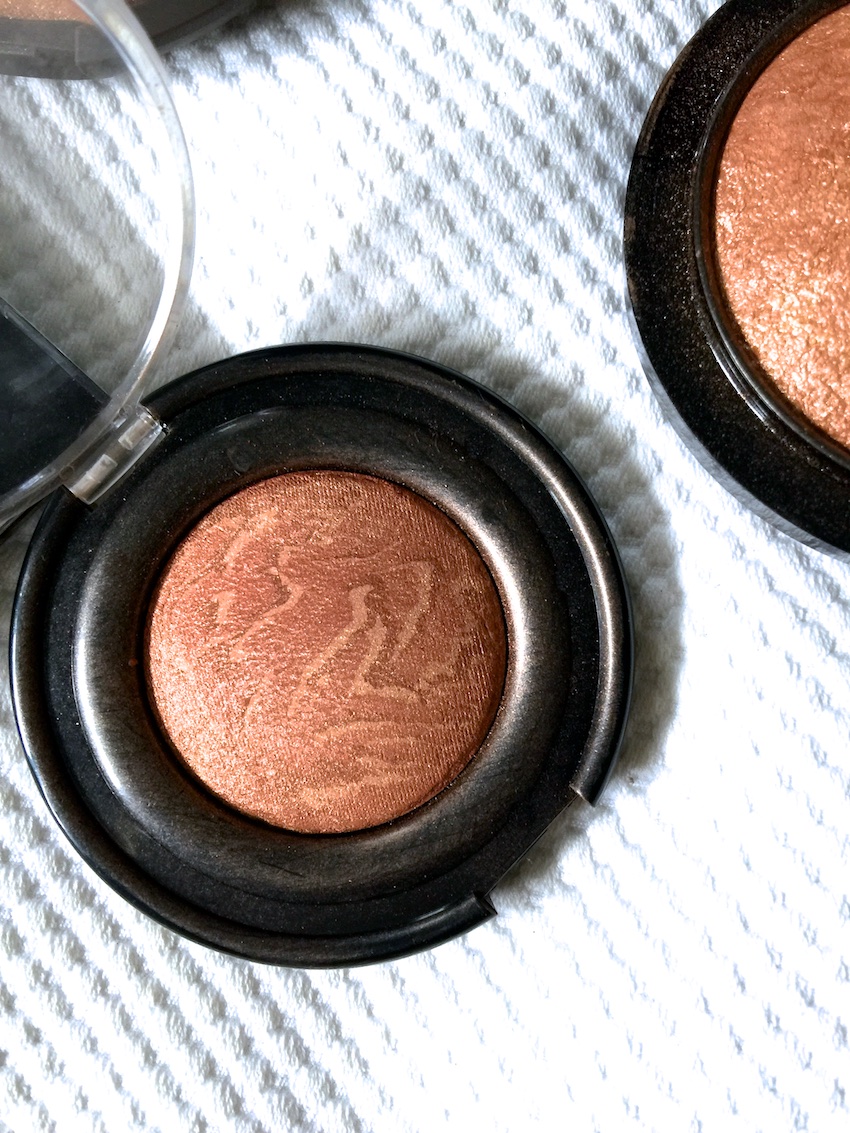 Black Radiance:  Ginger snap
Price: $4.74
I feel like this is a diluted version of Gold Deposit in terms of colour and finish.   It's a subtle finish but I still like it to add in because it's in the same golden colour family that I crave but on a budget.   This is good for a natural highlight.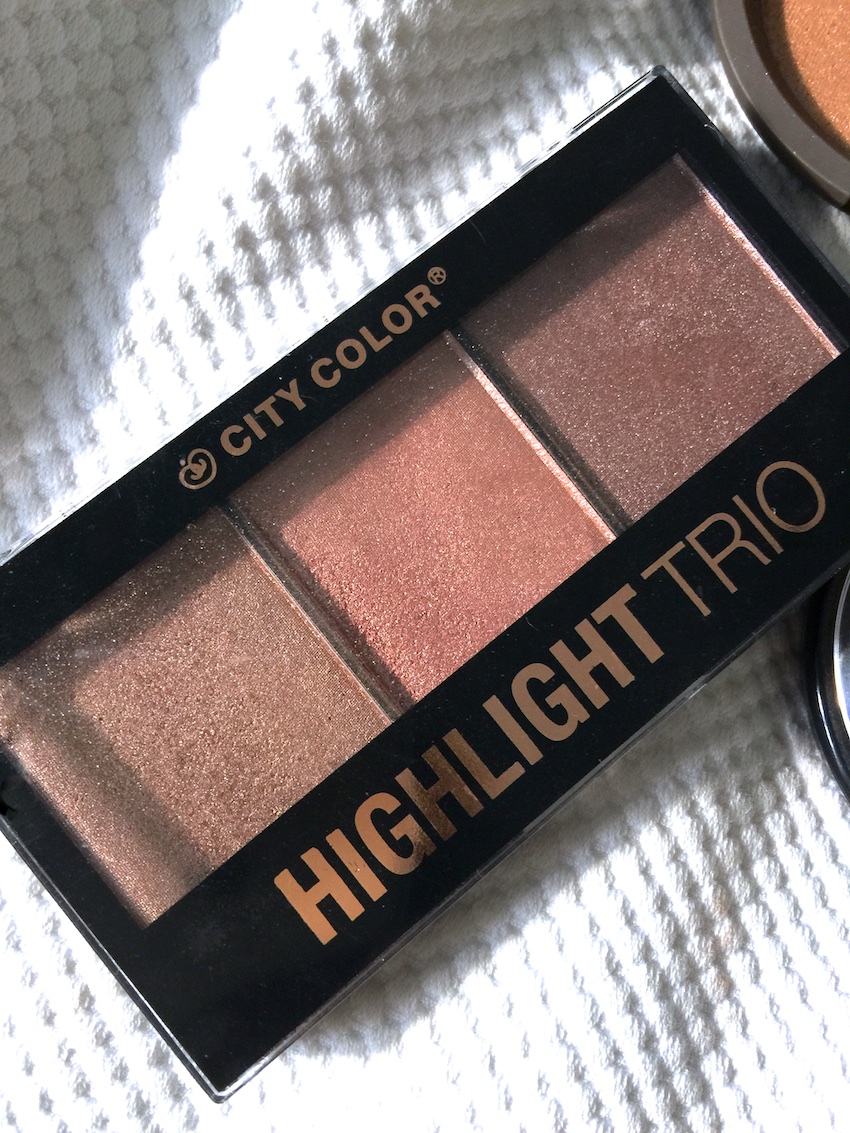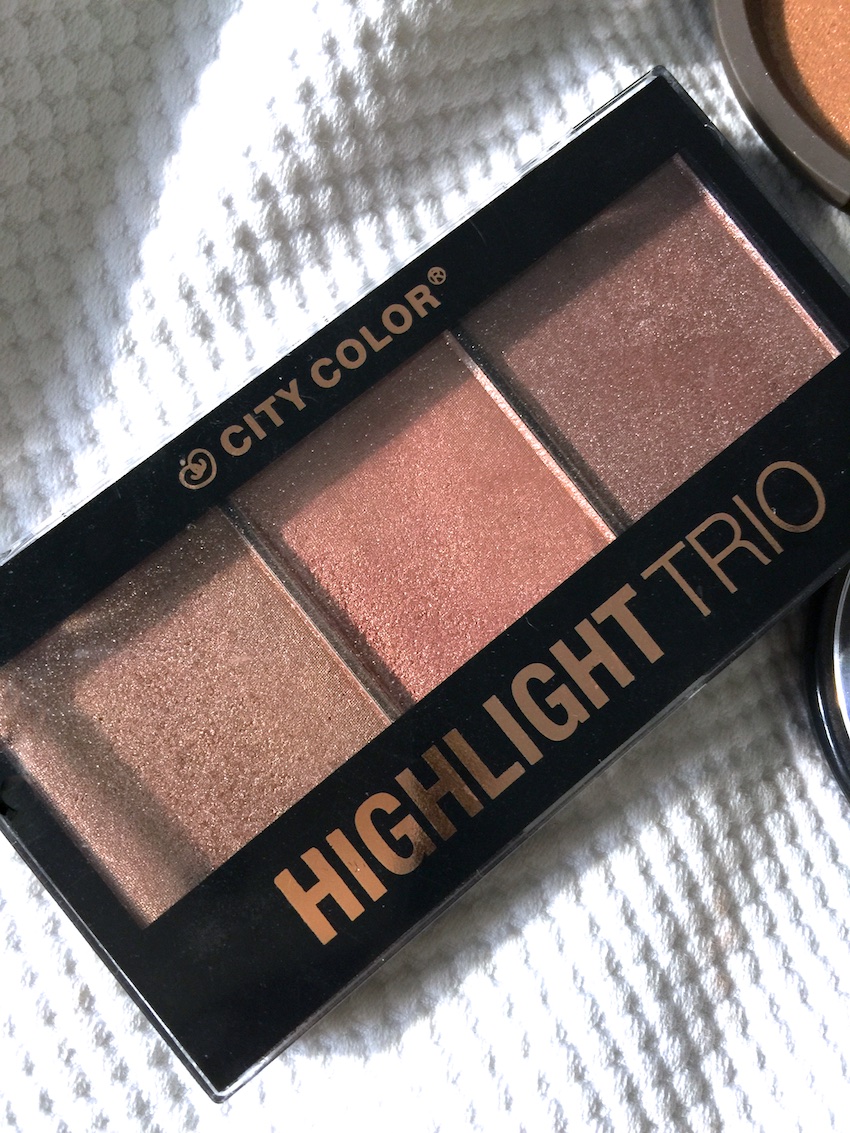 City Color:  Highlight Trio: #2  
Price:  $8.99
The only reason that I have this is because of their infamous and now discontinued "Sunset" highlighter that was apparently the dog's bollocks (the pan now goes for around $50 plus on eBay).  I learned through the company (and research) that Sunset is now re-packaged into being part of a smaller highlighter trio so of course I ordered it.  If you are looking for a low end set of powder highlighters then these are brilliant.  Sometimes I sweep across all three shades or I'll just use the infamous Sunset (which I believe is far left in the above photo).  The finish is beautiful and is worth ordering for having three great highlighters that have the finish of high end make up.
ps. I have tested Bobbi Brown's Bronze Glow and it's also a beautiful bright gold highlighter in case anyone wants to treat themselves.  It's one of the most noticeable gold highlighters that I have tried and it lasts all day. Hmmm, maybe one day….
.   .   .
T   I   P
 If you have large cheek pores, only apply highlighters to the upper cheekbone area and avoid the cheek apples since highlighters accentuate your pores!
.   .   .
Let me know your fave highlighter and have a brilliant weekend (pun intended)!