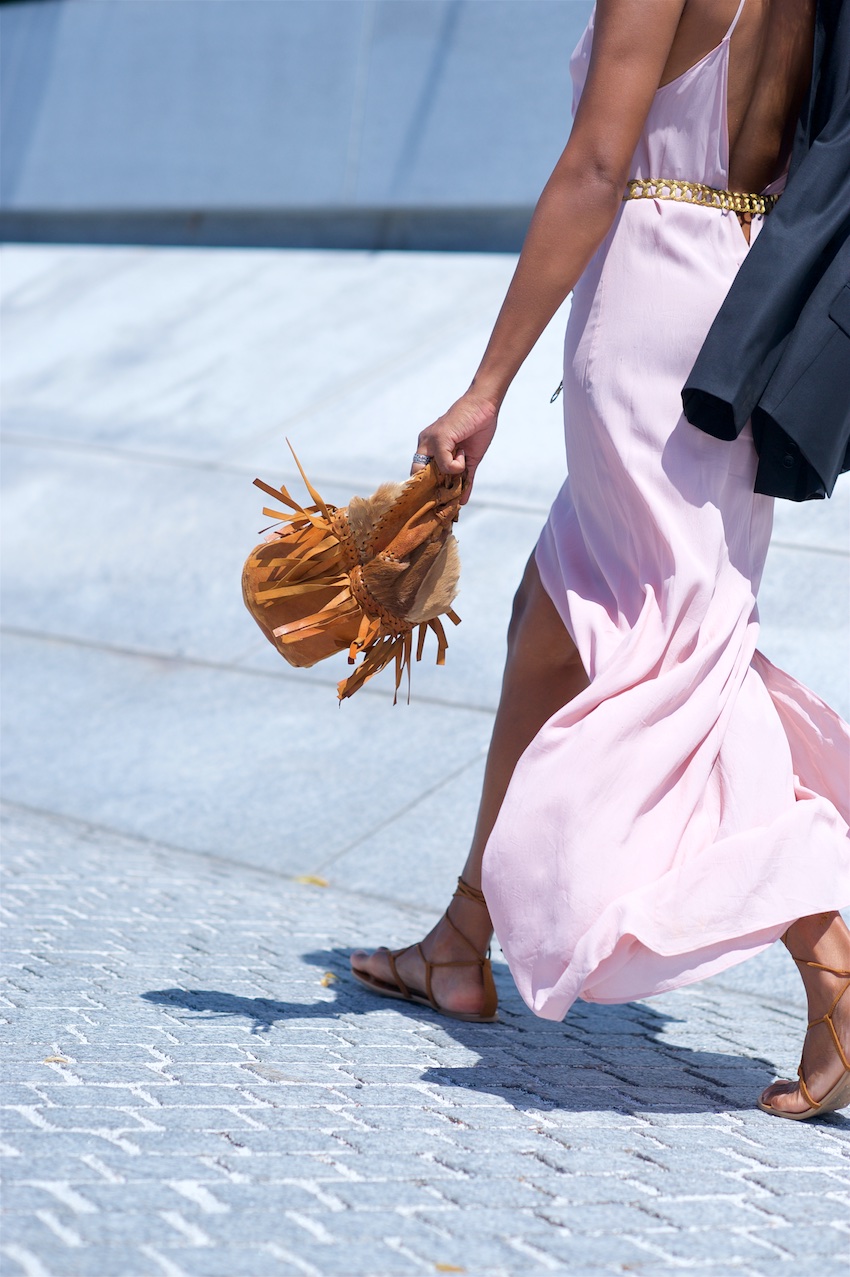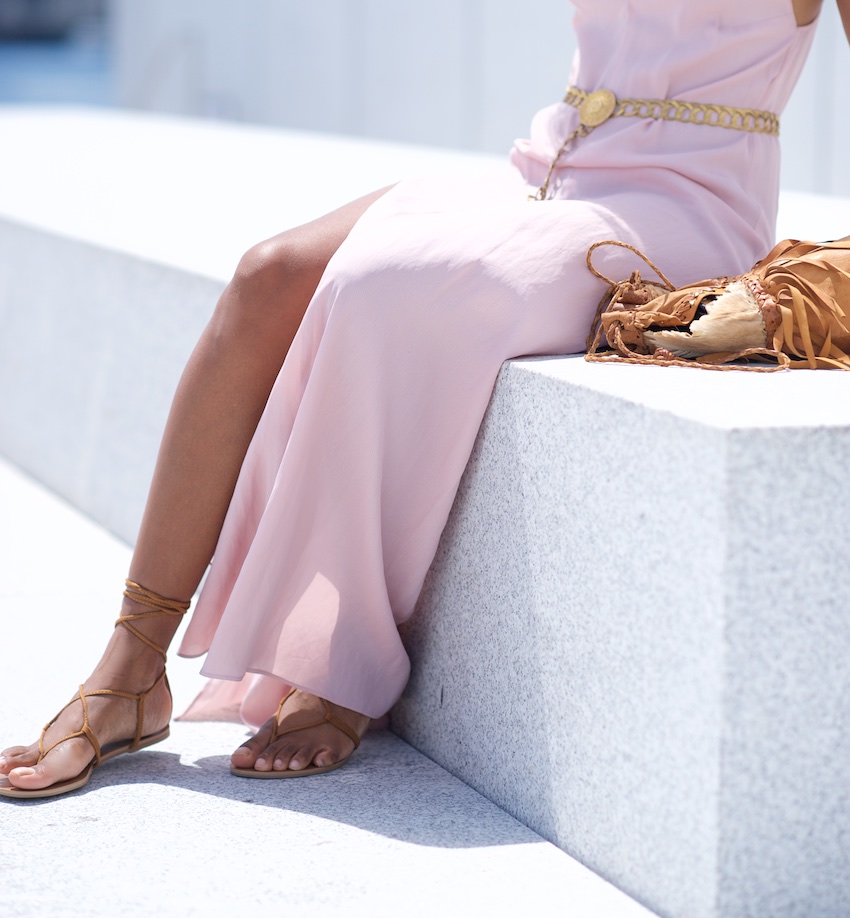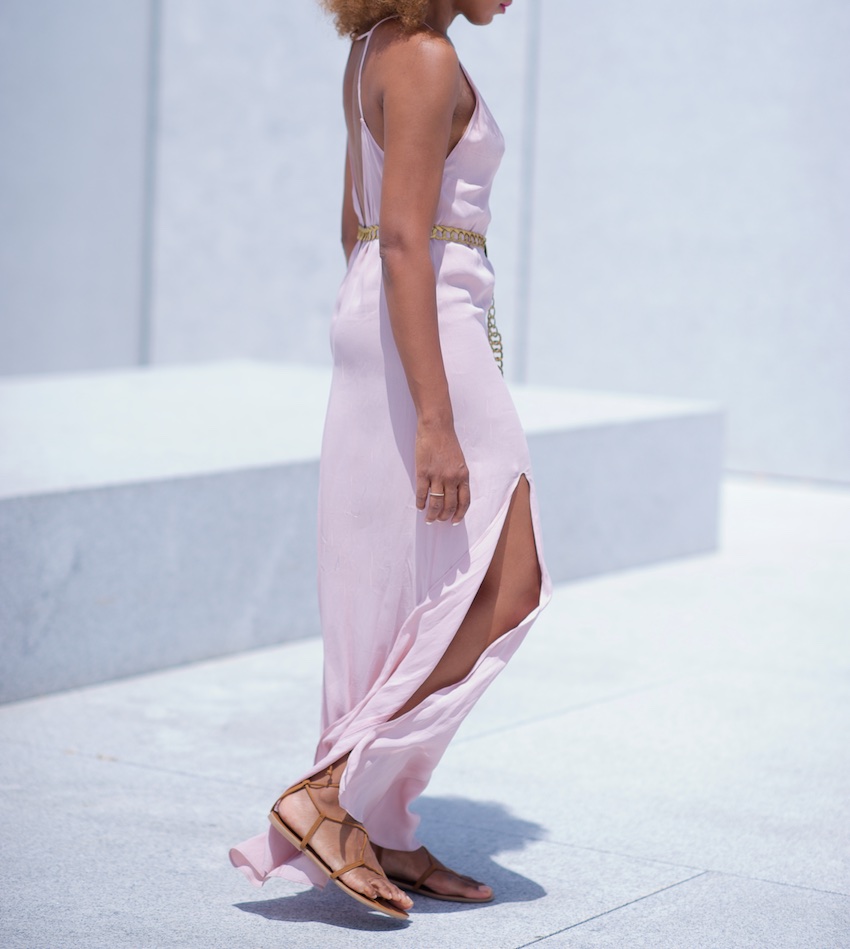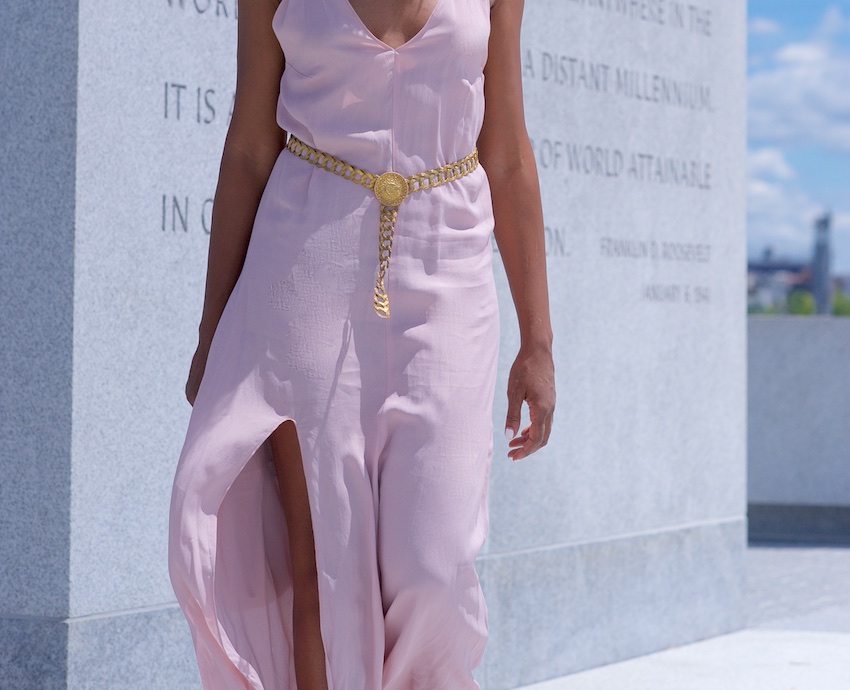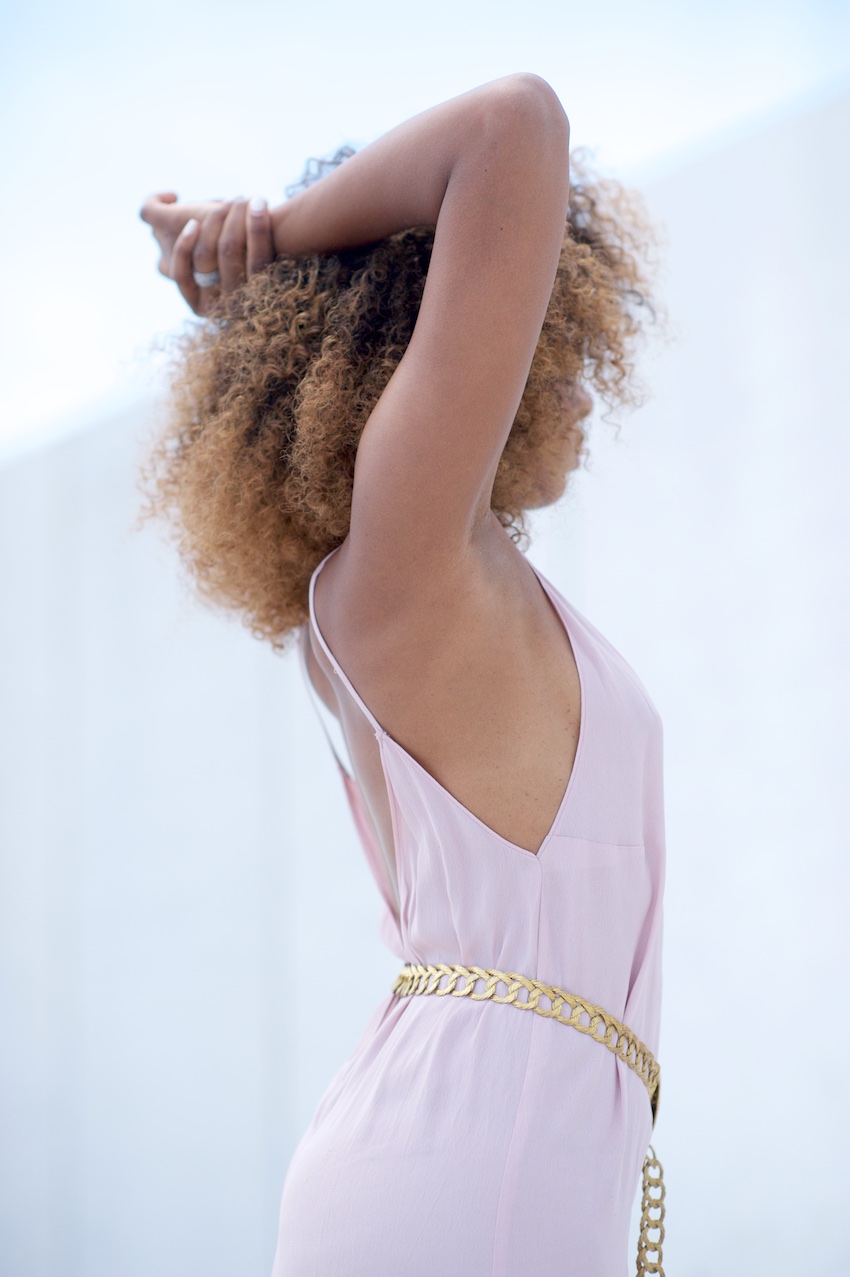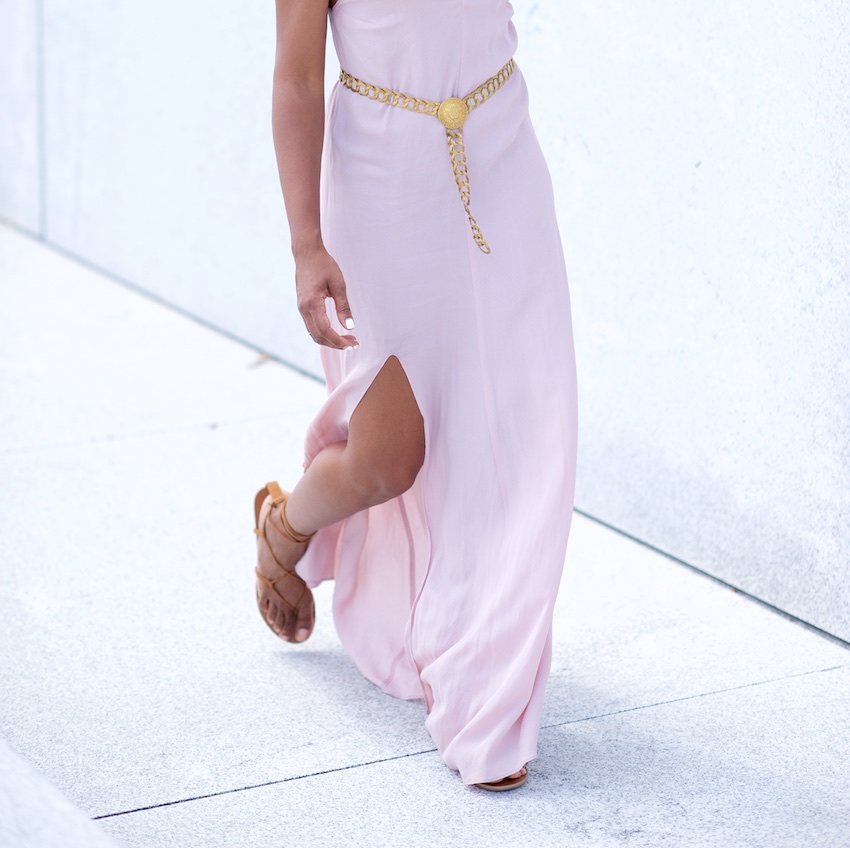 Found about three months ago at Beacons Closet, my eyes as usual almost popped out of their sockets: Hang on, it's that dress I shot someone wearing last year in black!!
Would have preferred to have it in black too but beggars can't be choosers when it's a consignment find.  I could always dye it down the road?   You could always get something like this H&M v-neck dress for a more forgiving cut and team a bandeau style bra under it in a contrast colour if you're up for a fling on and go slip dress.
.  .  .
Dress: Reformation.  Try Free People for a similar vibe and back detail,  the simple BLQ Basiq or the Lucia dress for a floral take.  H&M does a killer Chloe vibe version in cream.  Sandals: Massimo Supply.  Belt: Vintage gift from my mate Paula.   Pony hair fringe bag: Vintage Foley & Corinna.