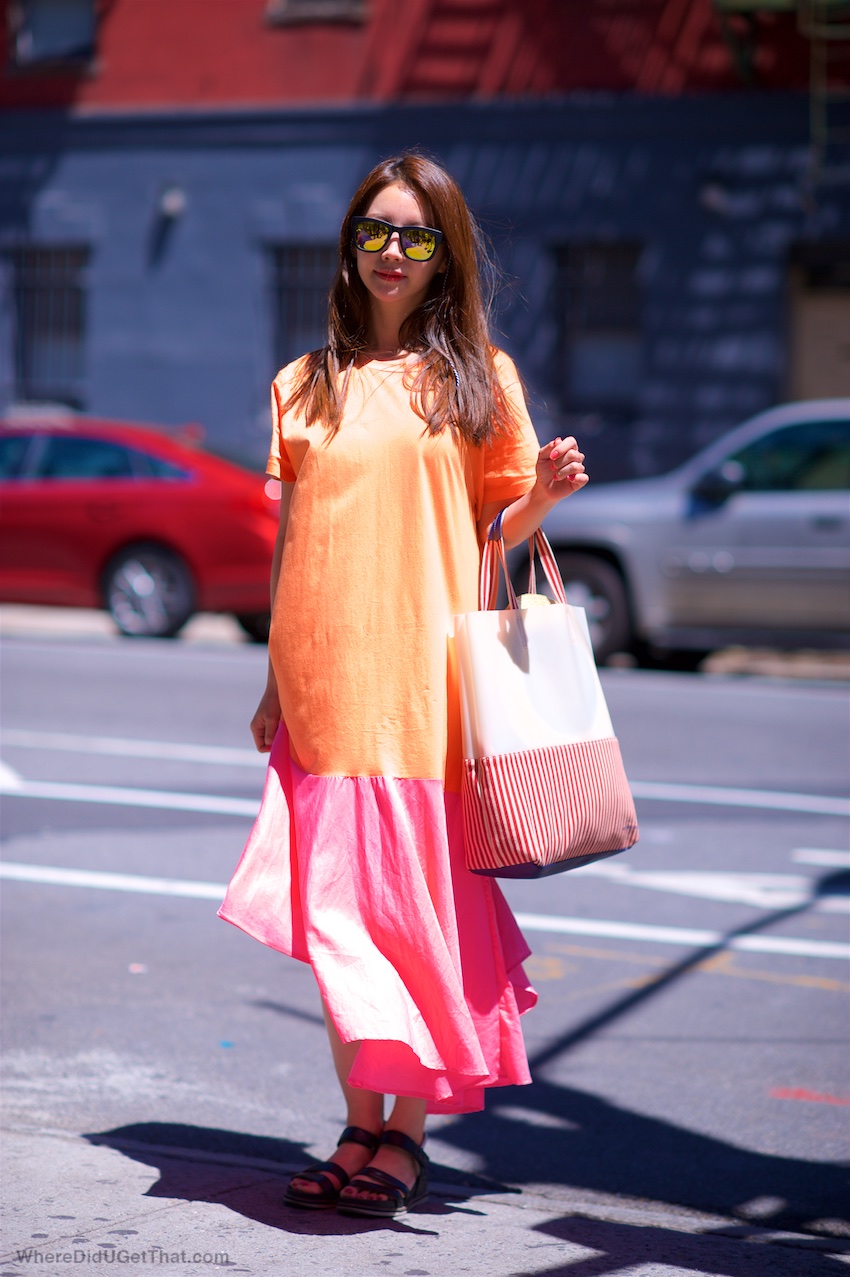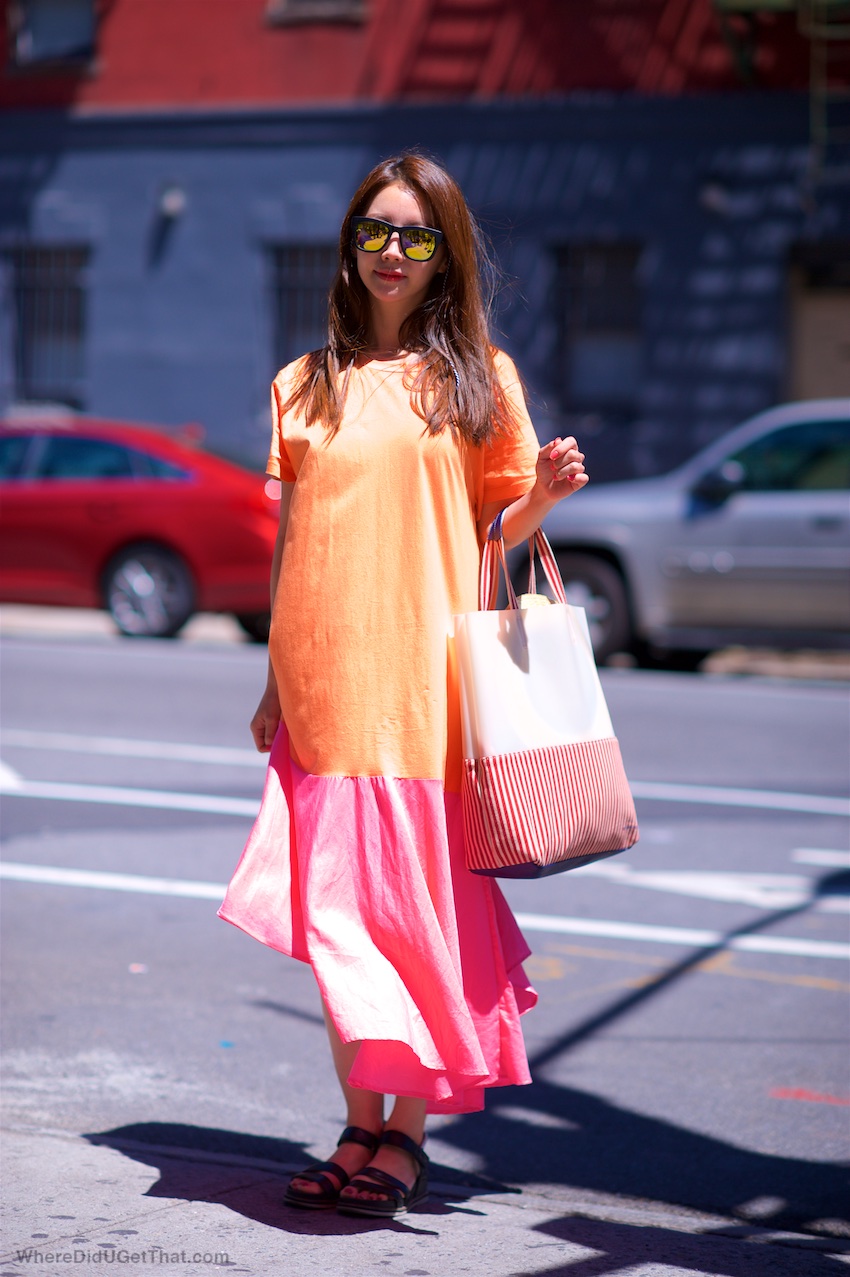 How gorge is this dress? I feel like it's a modern take on the usual overly feminine styles you see everywhere.
The colors together are spot on for summer and they take the guess work out of figuring out what to wear with what when struggling with separates.  Her sunglasses compliments the dress perfectly.
ps.   I did ask and her dress is from Japan.  I know I know…!