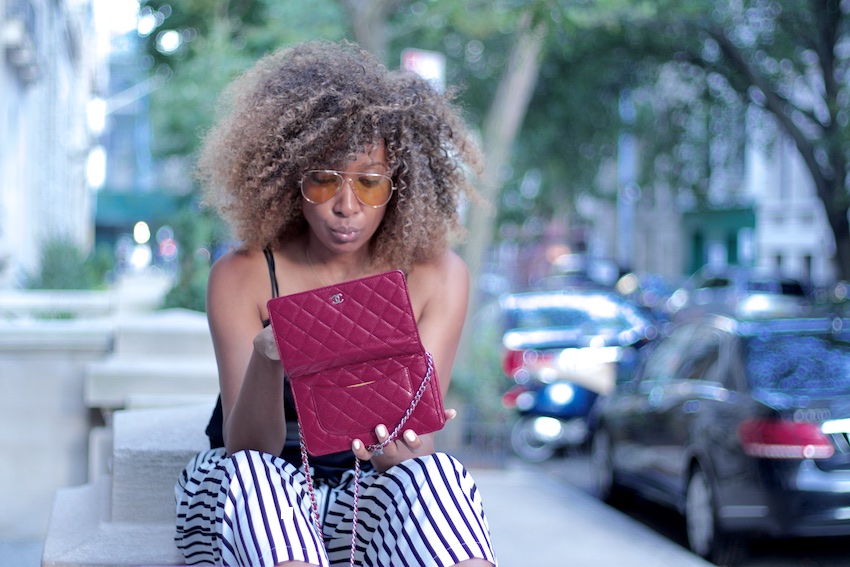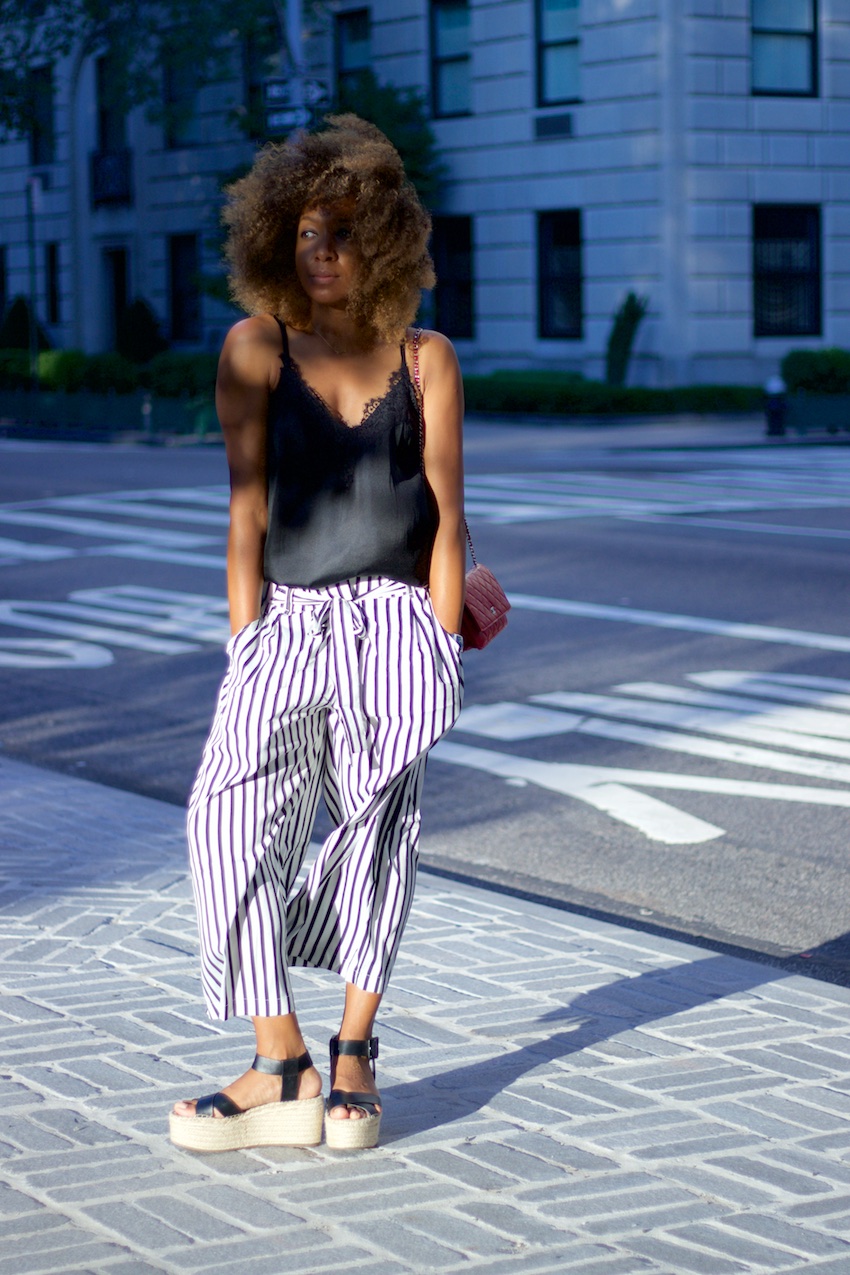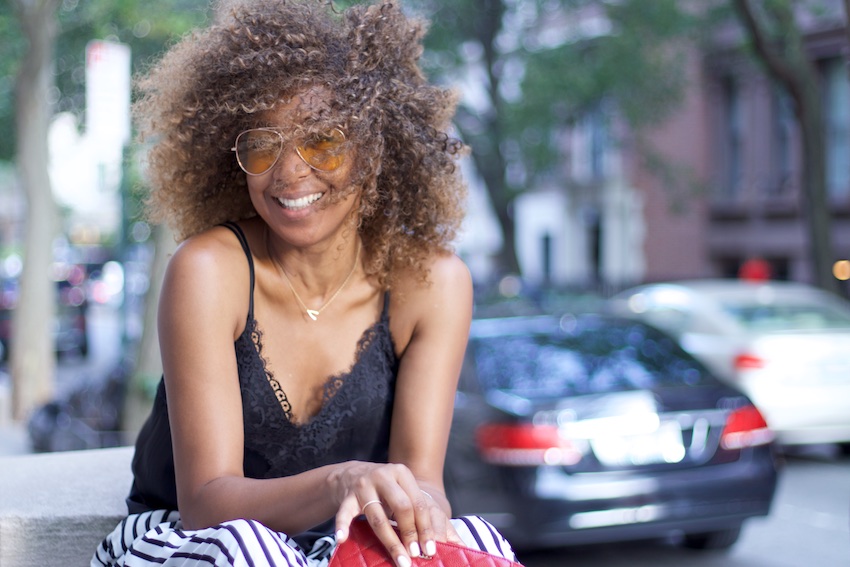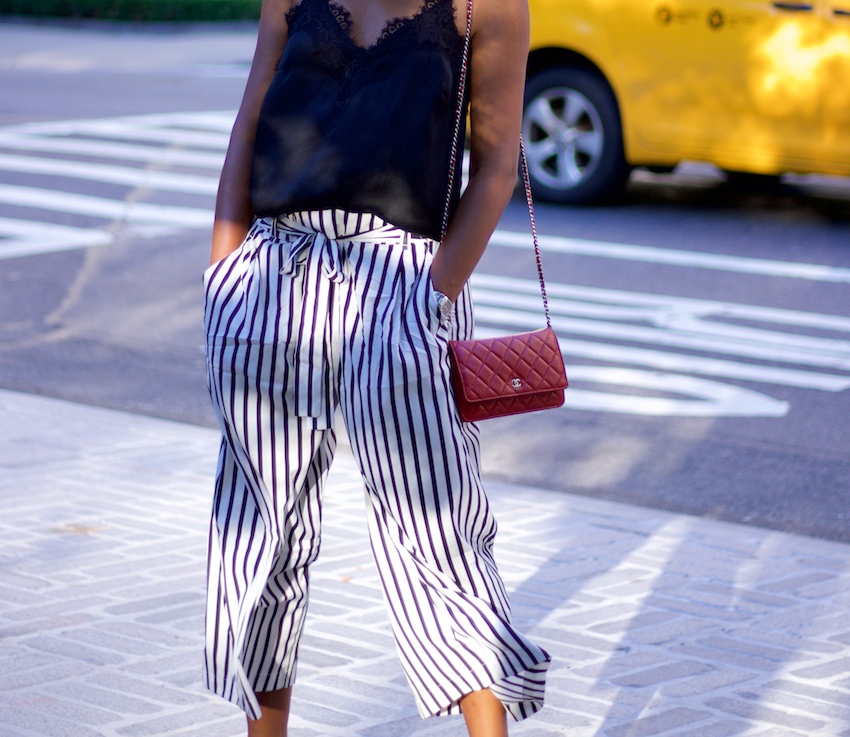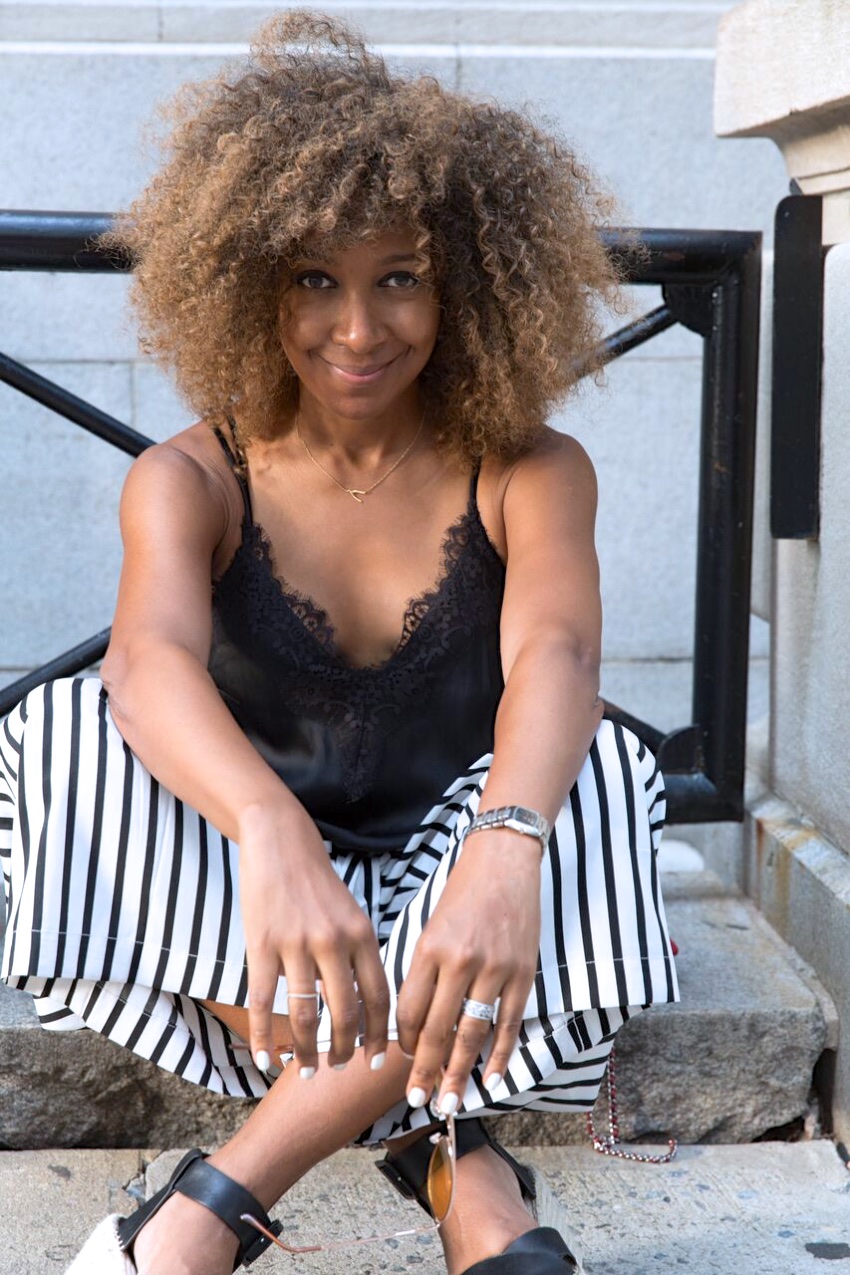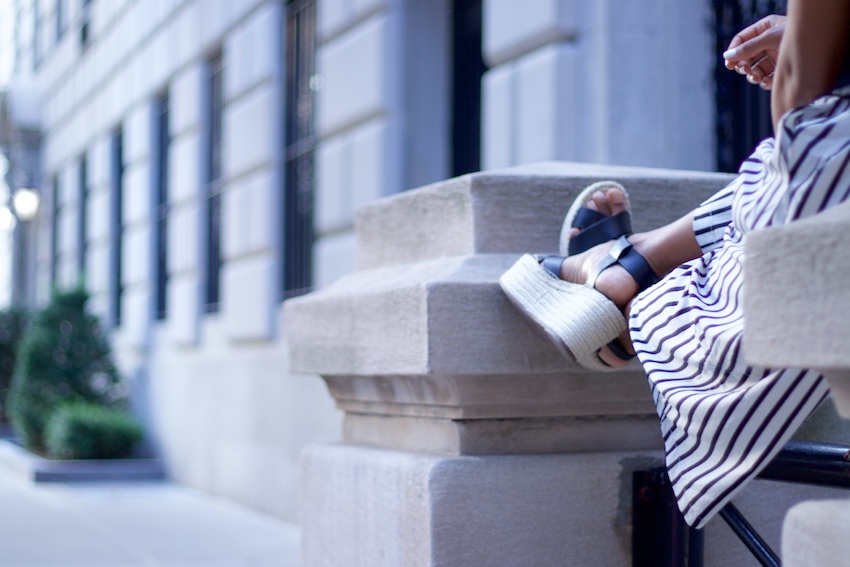 Pajama like pants it is.  If I can find a striped shirt for it, I'm set.  It's a nod to sleep wear without being literal.
Worn with a camisole top mentioned in the Autumn Hit List post and Marc Fisher platforms.
ps. How was your weekend? It was my birthday on Saturday which was spent at a fave Italian spot with friends.
.   .   .
Camisole top: H&M (comes in cream too – runs small).  Pants: Zara. Try Asos (love that colour) or River Island.  Sandals: Marc Fisher. Shades: Beacons Closet.  Try Asos or Michael Kors. Bag: Chanel.  Watch: Gucci. Wishbone necklace: Jennifer Zener.  Similar from Lord & Taylor (flip it to hide stone).