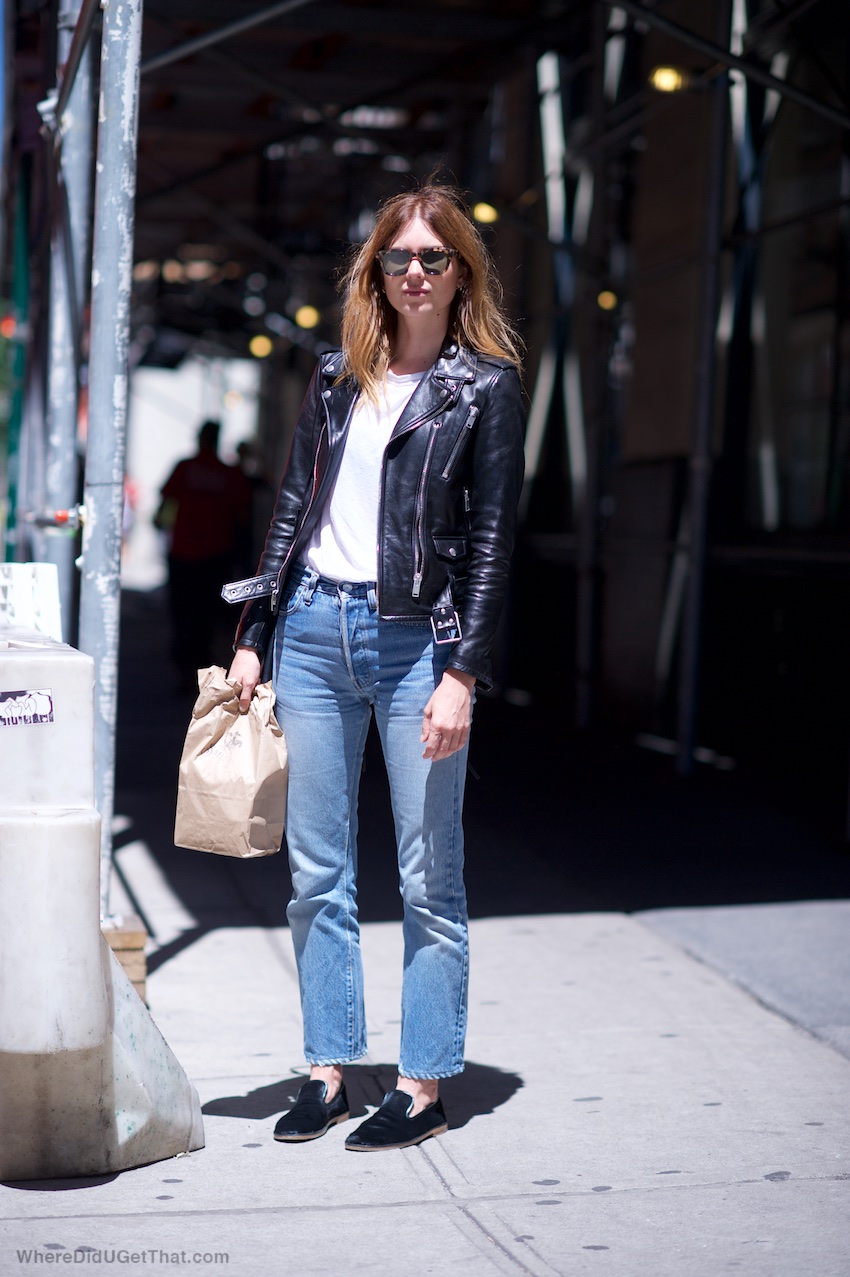 It's August but I'm thinking about Autumn.    Mentally speaking, this is the cross over month.  I'm dressed for the heat but baby steps shopping for the cold.
Classic pieces summed up in the above look are the hero searches:  the perfect leather jacket and perfect jeans.  Tell me they really exist??  She wore her Saint Laurent jacket (yes I asked) and Levi's in the height of summer, but this is brilliant for the temp drop.
One glance at 'What's New' lists is fueling a transitional pieces shopping list with something metallic and velvet at the very top.
Are you thinking about buying for Autumn?  What's first on your list?