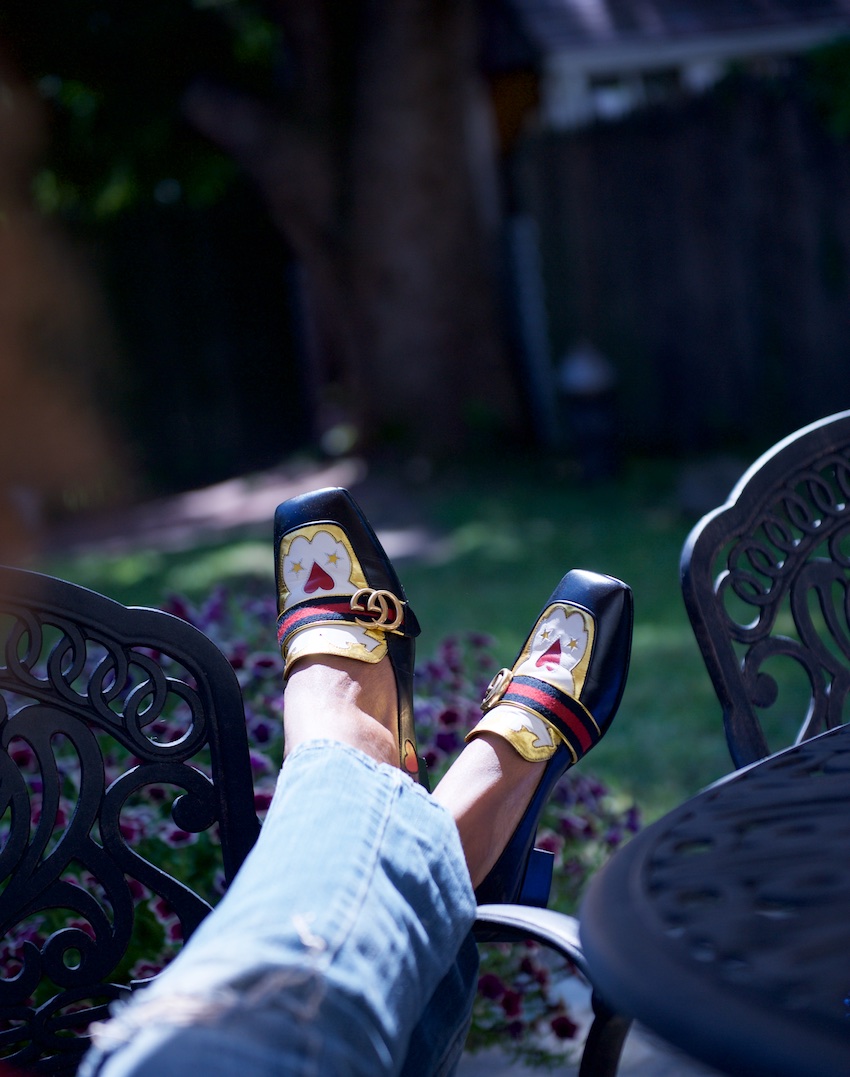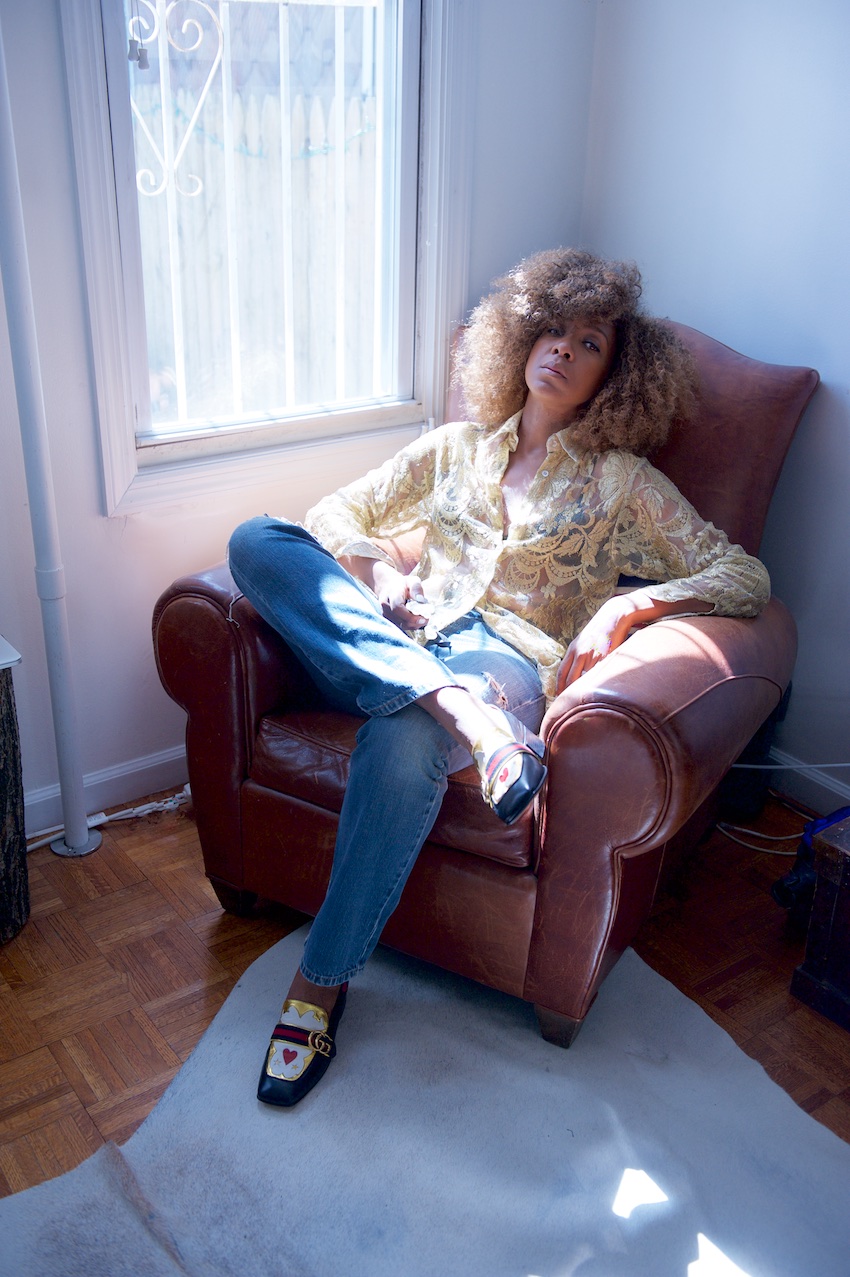 Alessandro Michele made me do it.
After selling the Gucci slides and the baby blues (still available) I was determined to find the shoe that fit me, a bit like Cinderella sort of.
After much snap chatting of the whole session at Bergdorf (karenbritchick), I finally settled on these mind altering loafers.  I say settled but there's a photo of these exact shoes that's lived on my desktop for about four months.  It's a runway shot that I could not forget.   Like a smoker, occasionally I'd open it, get a fix then close it and go back to work.  To me they were my fave Gucci loafers with Alice in Wonderland's consultation.
Seeing them in person was the confirmation.  They might as well as had a teeny tag attached that read: "Take me" like the "drink me" bottle that Alice could not resist.