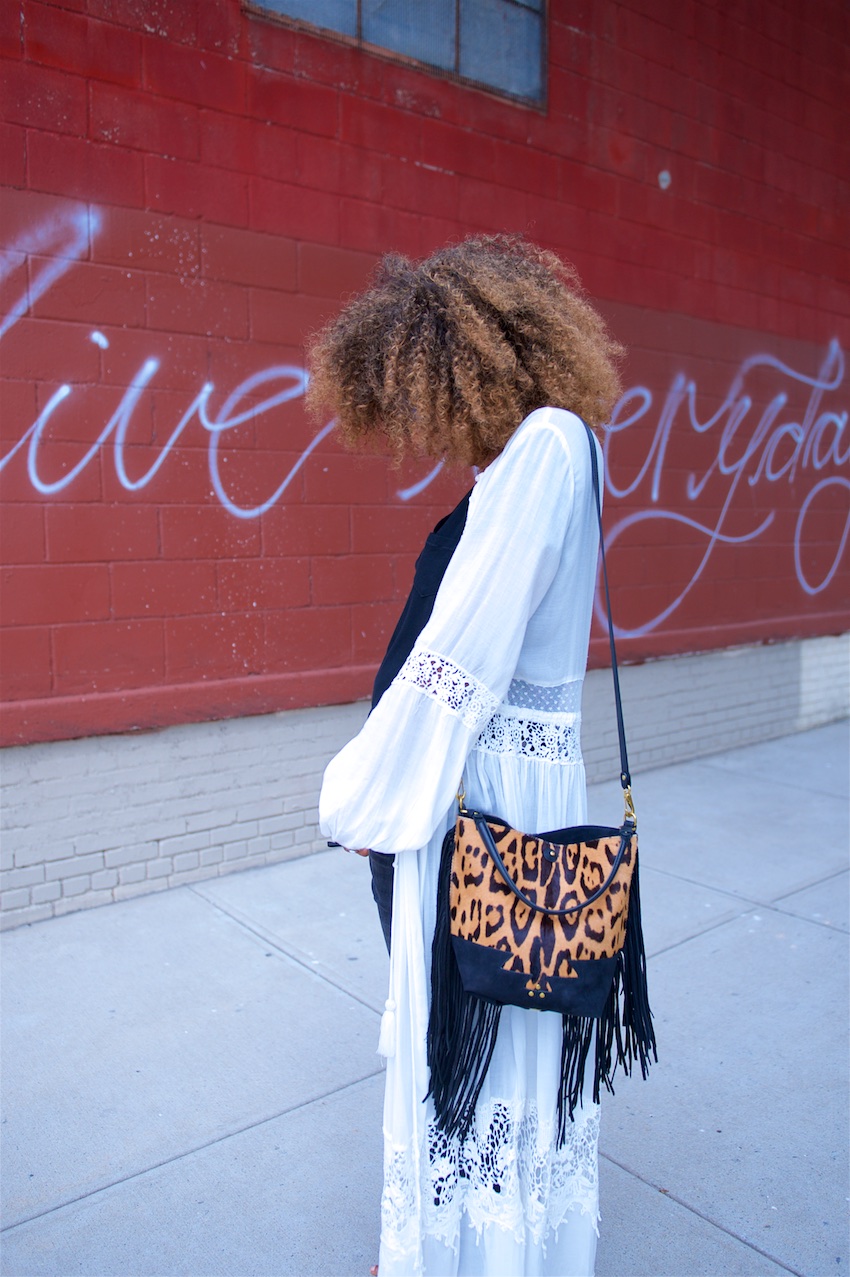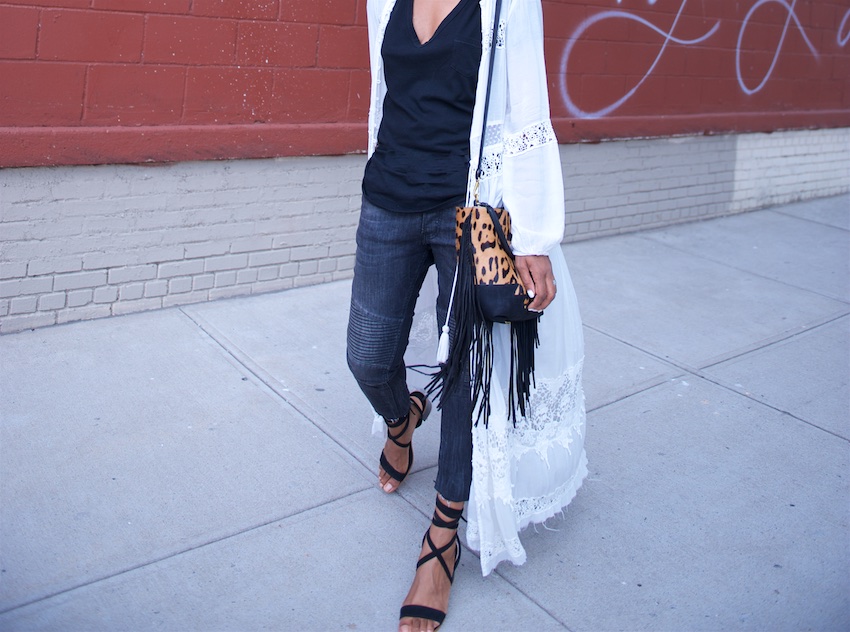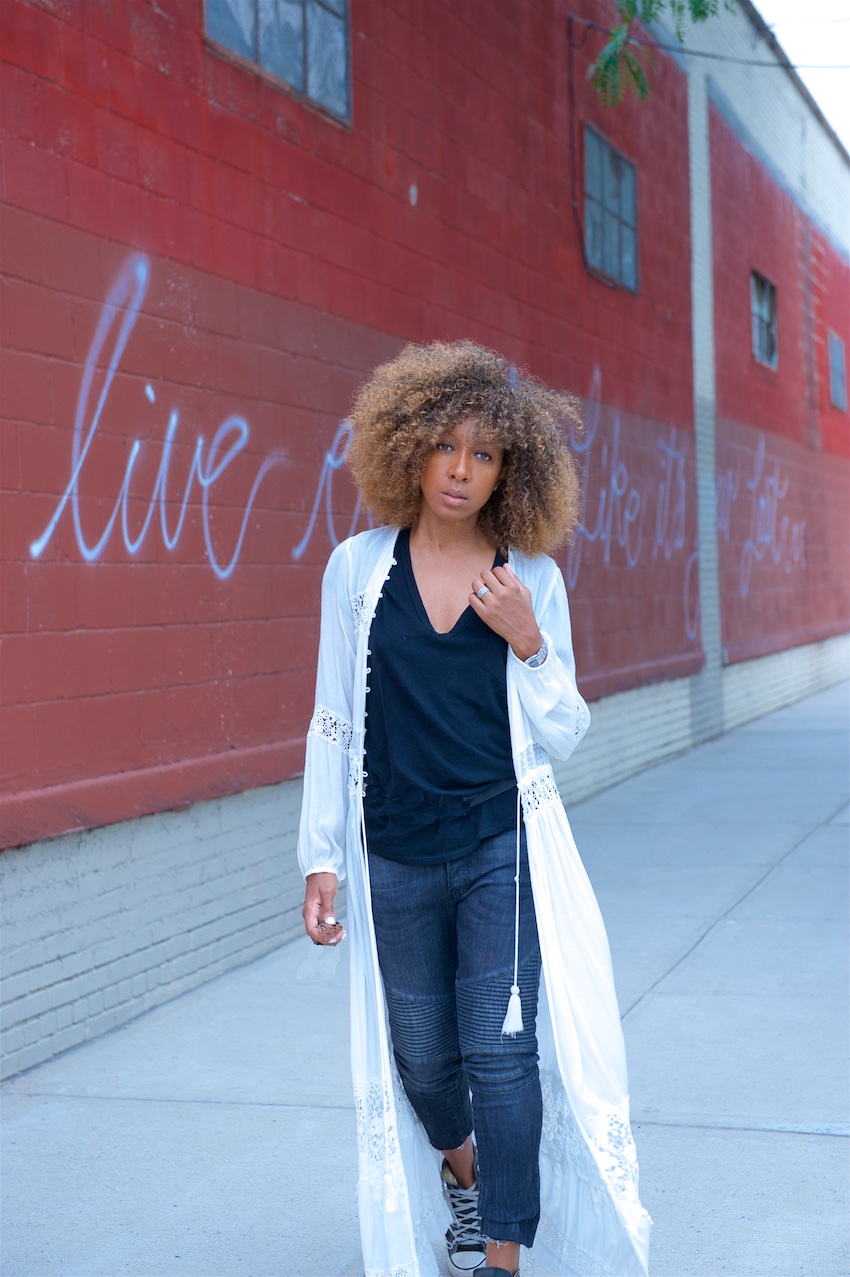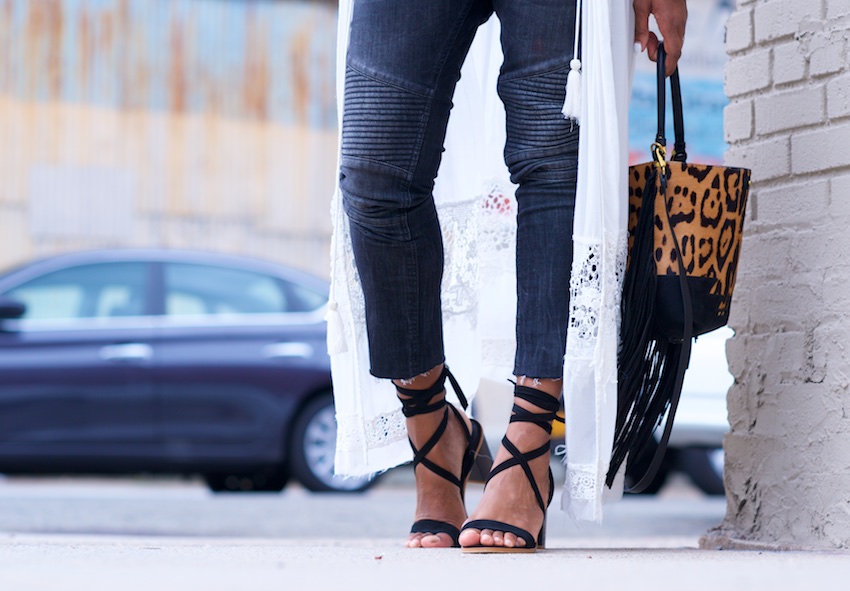 I love the concept of an almost floor sweeping gown/dress/kimono worn as a cardi.  The above one is an old Zara find that can be worn both ways (or at least to me it can) so I wore it in said fashion.  For those that grew up wearing cardigans like me, this is the ultimate comfort blanket summer-ized.
Question:  Topshop block heels or Chuck Taylors?  Both are on display to show the difference but which is more you?  Something strappy or tomboy casual?
.  .  .
Dress worn as summer cardi: Zara (old).  Jeans: Men's H&M (seen before in this February post!!). Found them in blue!  Sandals: Topshop. Bag: Jerome Dreyfuss (sold out but similar in a smaller size here). Similar leopard bags: M&F Western, Maje and Olivia Miller. Plimsolls: Converse
ps. I updated my shop!!