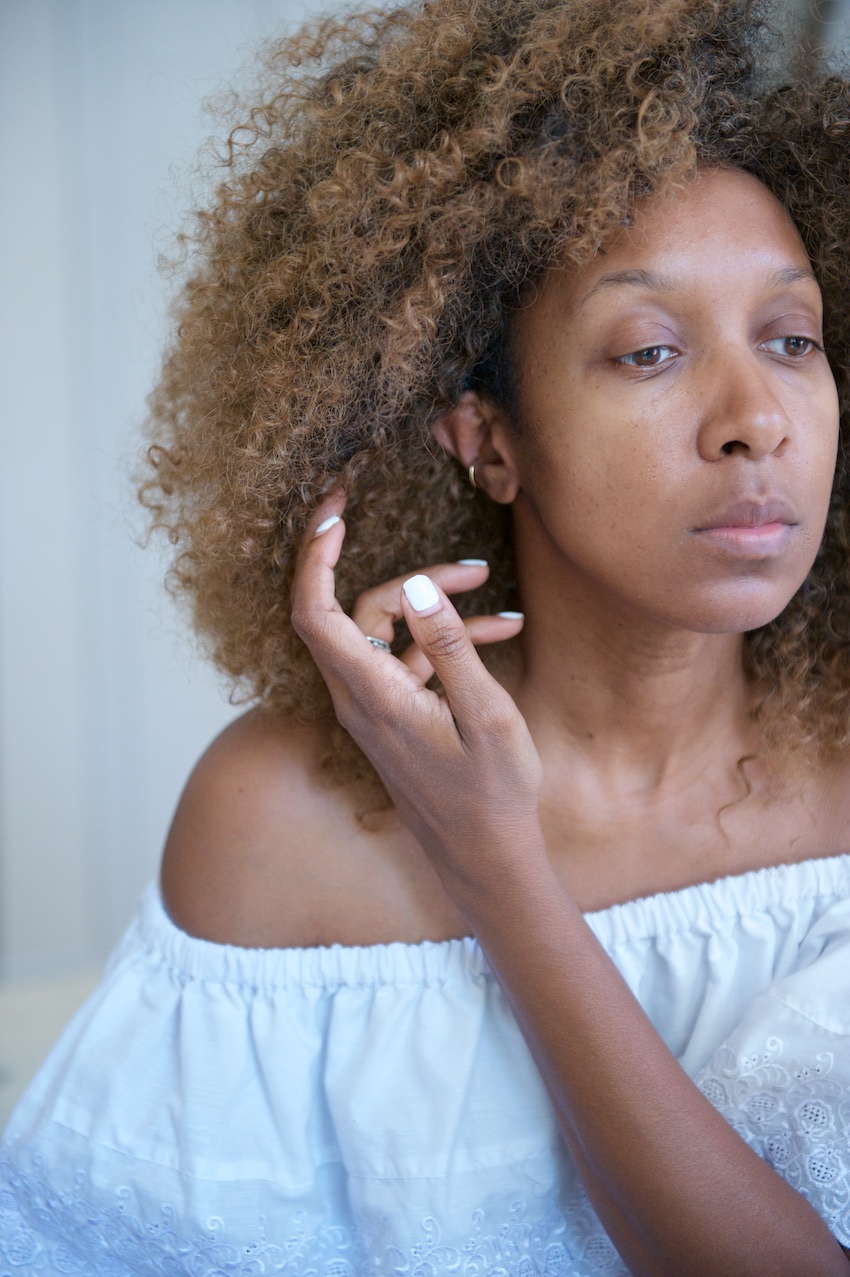 Ok so I start with a washed moisturized face.
Ignore my nails throughout which look craptacular.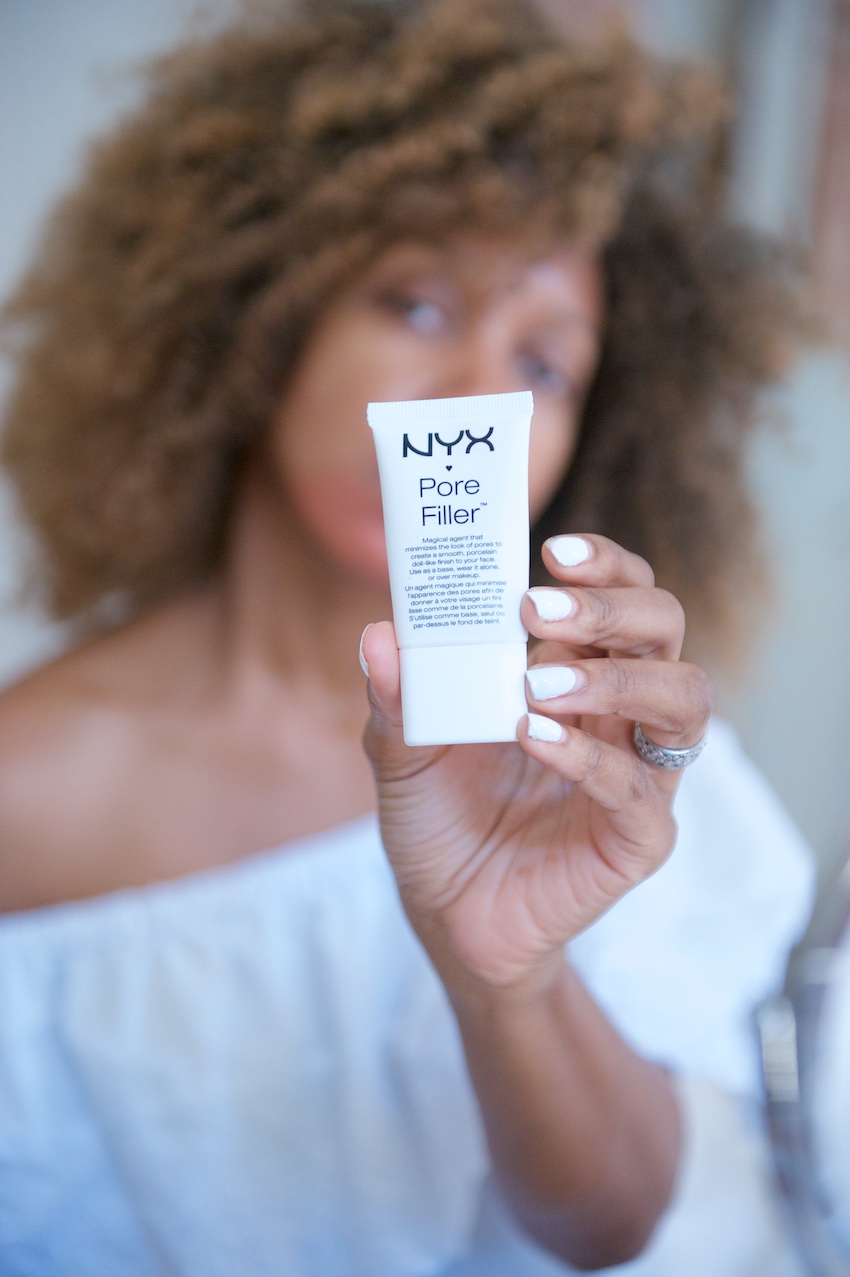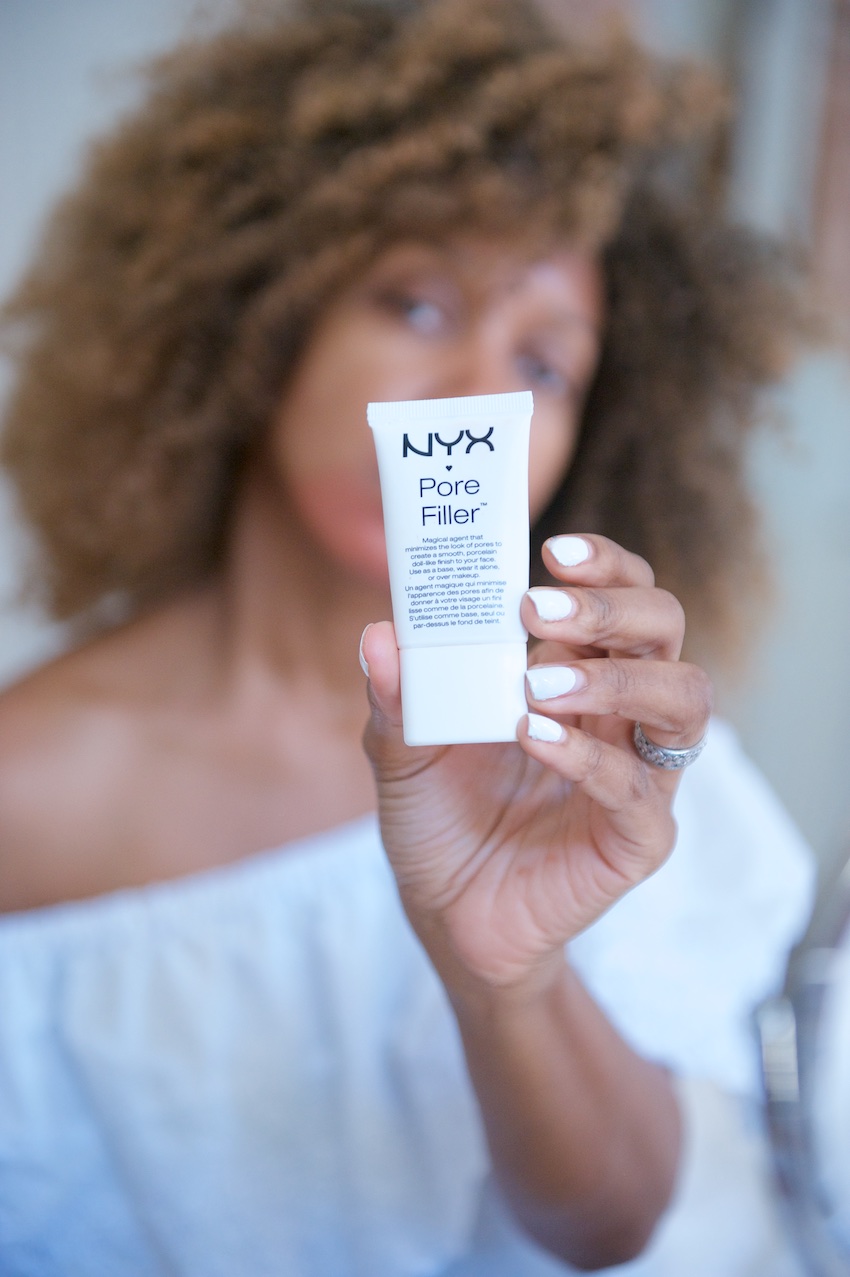 I have large pores on both sides of my nose so I have to use something to reduce their appearance and stop highlighters emphasizing them. To be honest with you, I have thought about getting a little cosmetic help with my nose. A friend of mine recently had a Non surgical nose job and the results were subtle yet effective. She seems delighted with the results so far too, so I am tempted to do some research of my own to determine whether dermal fillers could help me to feel more confident about my own nose. For now though, NYX Pore Filler works really well. When it's finished though, I'll upgrade to Benefit's POREfessional which I've also used and prefer for a smooth surface.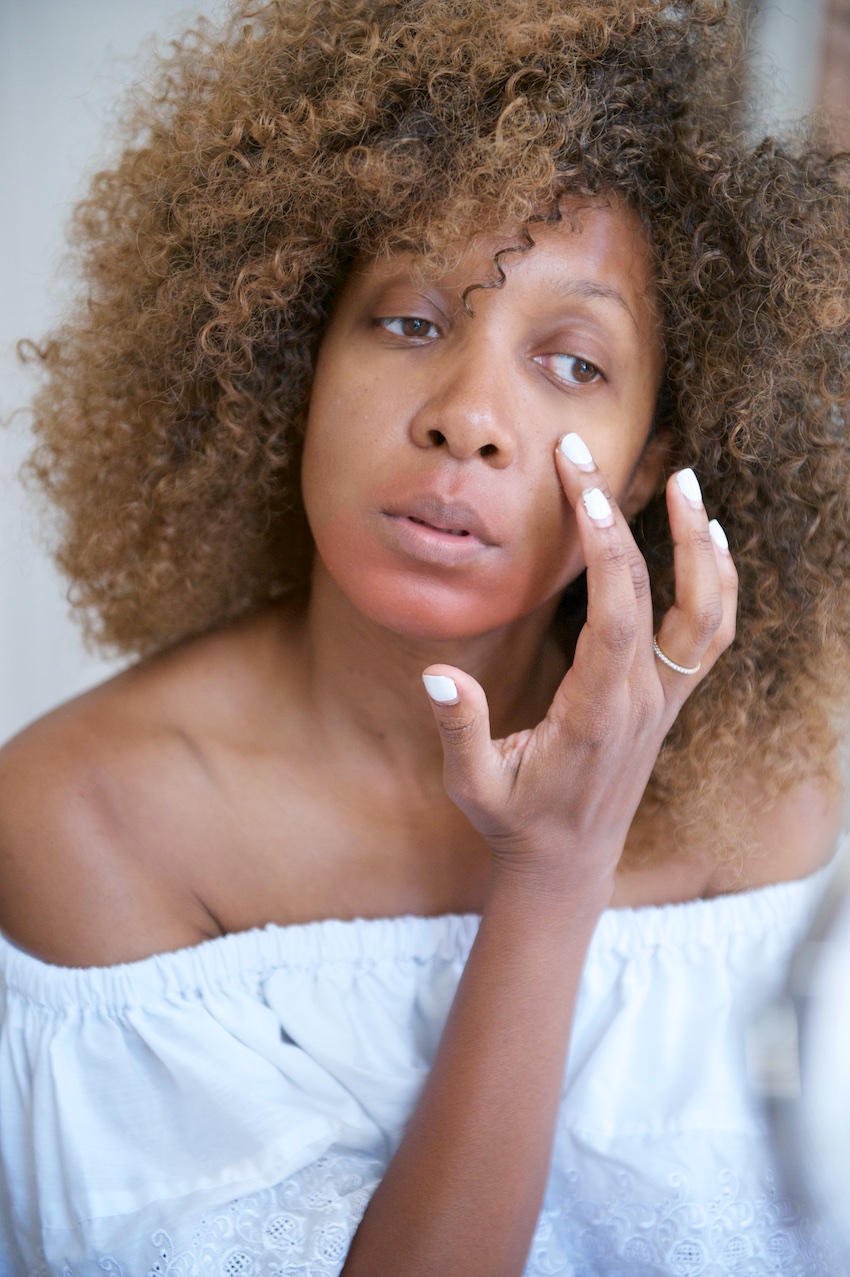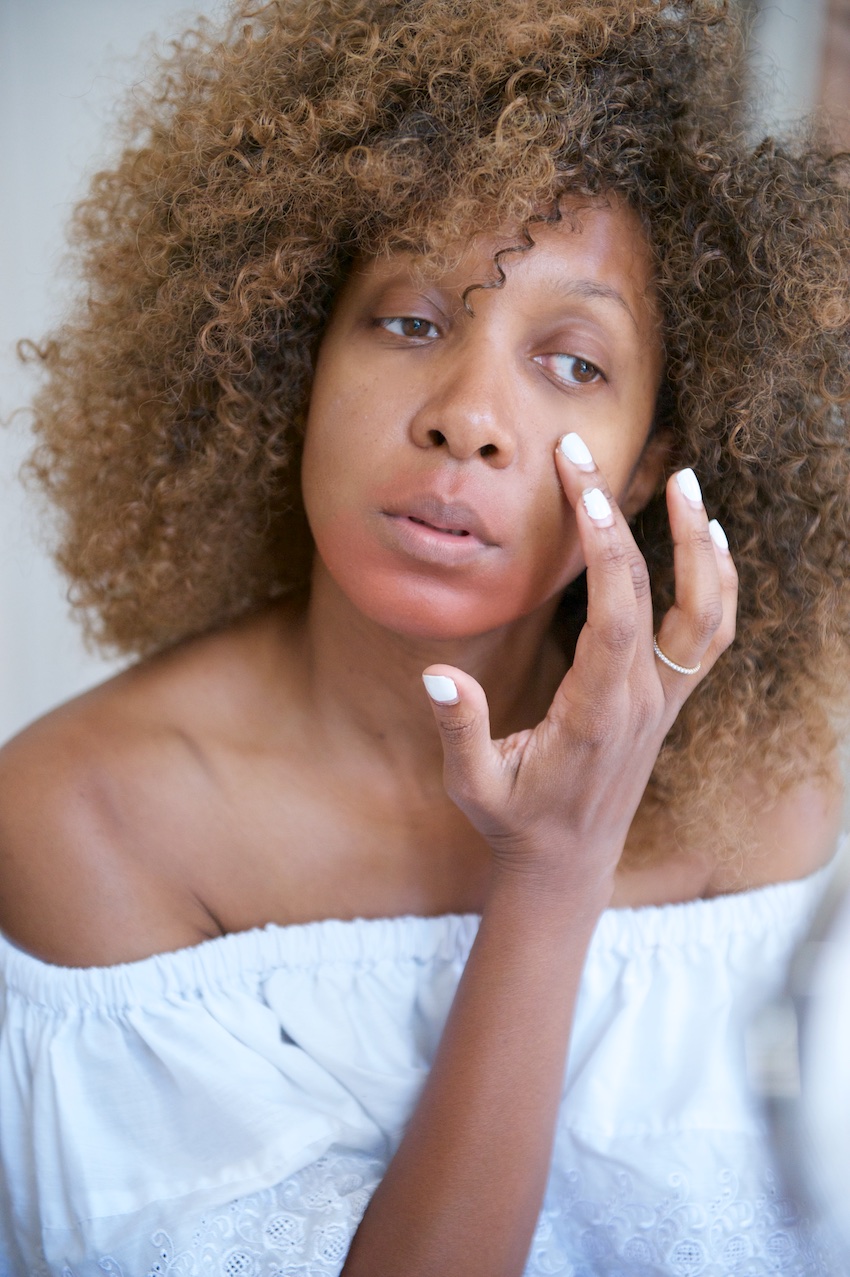 I pat in the Pore Filler on the cheeks on either sides of my nose, stopping around the outer corner of each eye where I don't want highlighters to emphasize.
You can read more about the red color correction product on my chin in this older beauty post.
*God my nails are horrific in this post*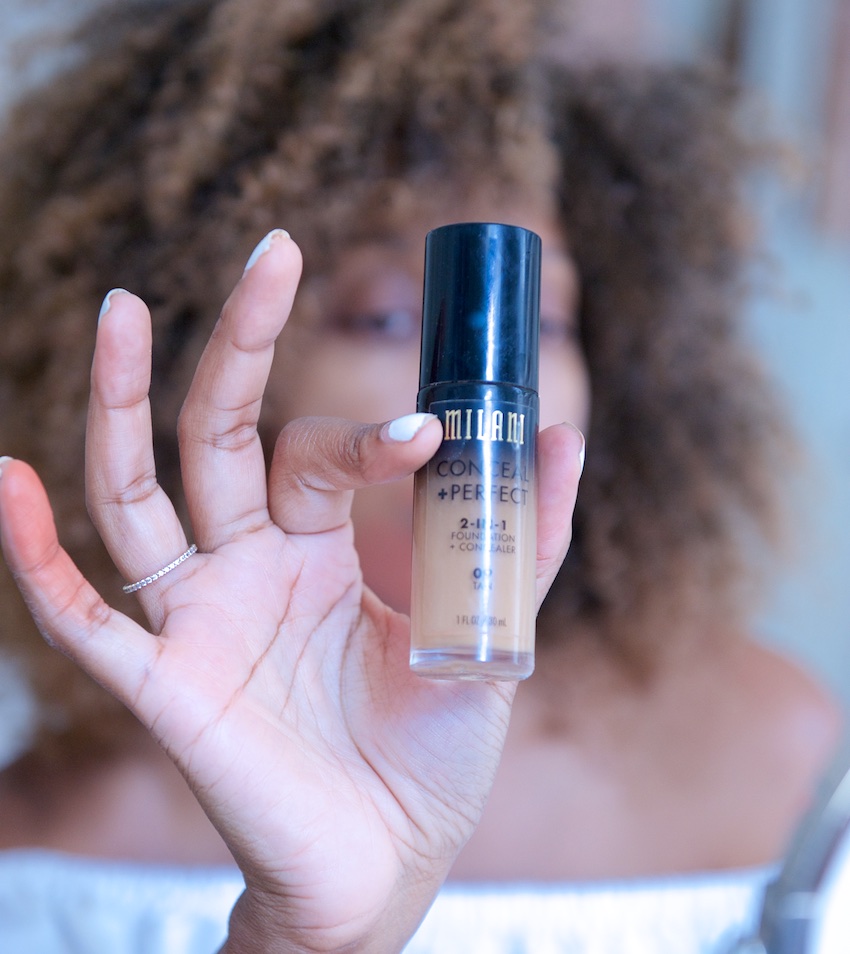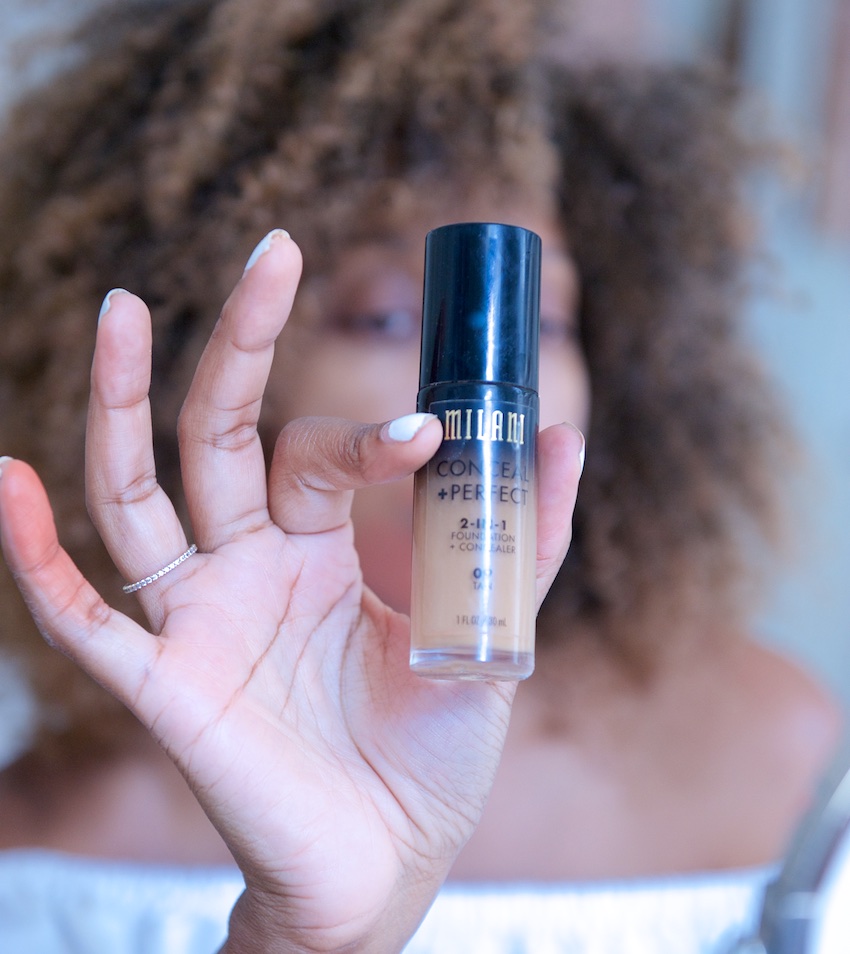 Next I go in with Milani 2 in 1 foundation which has been a bloody God send. Great coverage and it really evens out my skin (note: Estee Lauder Double Wear is my holy grail that I use for special occasions). I sent a bottle of the Milani foundation to my friend in London who's now hooked.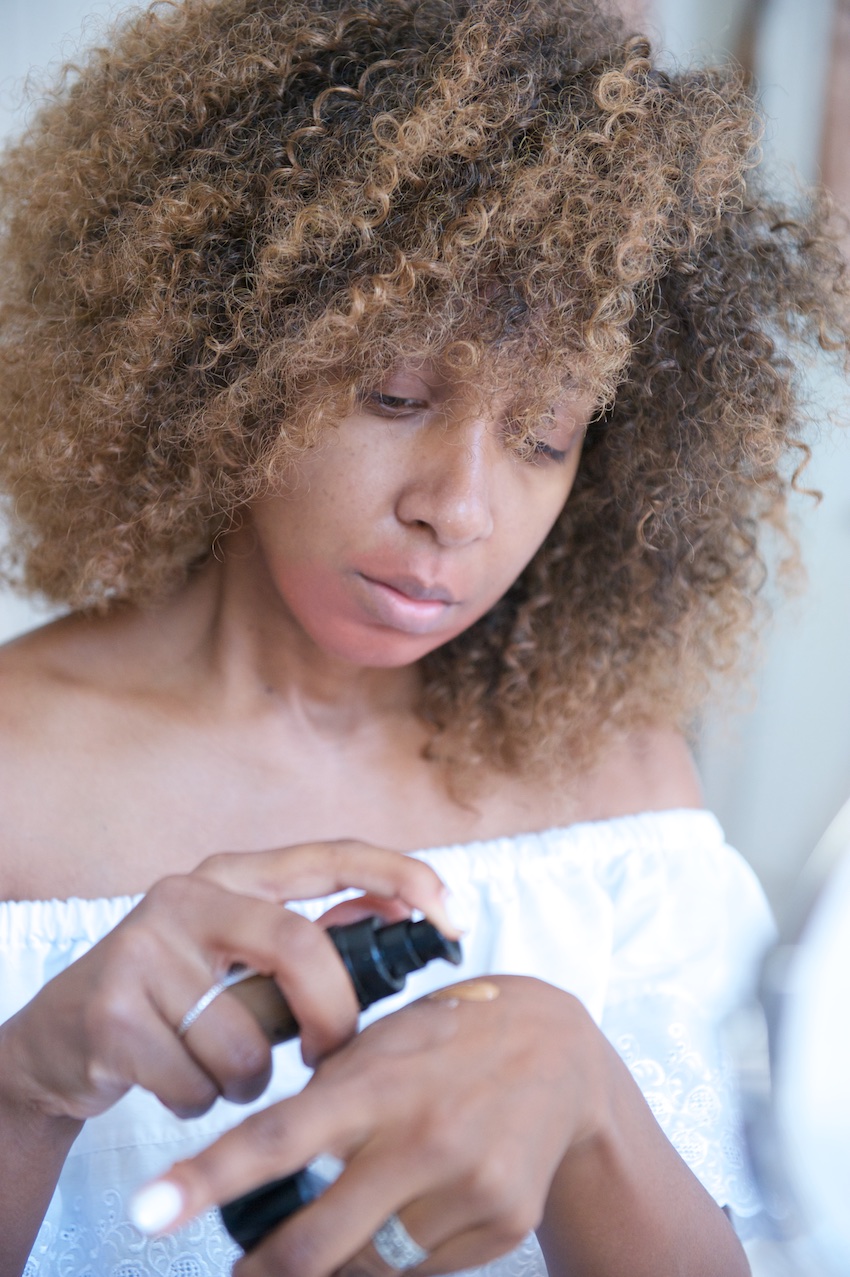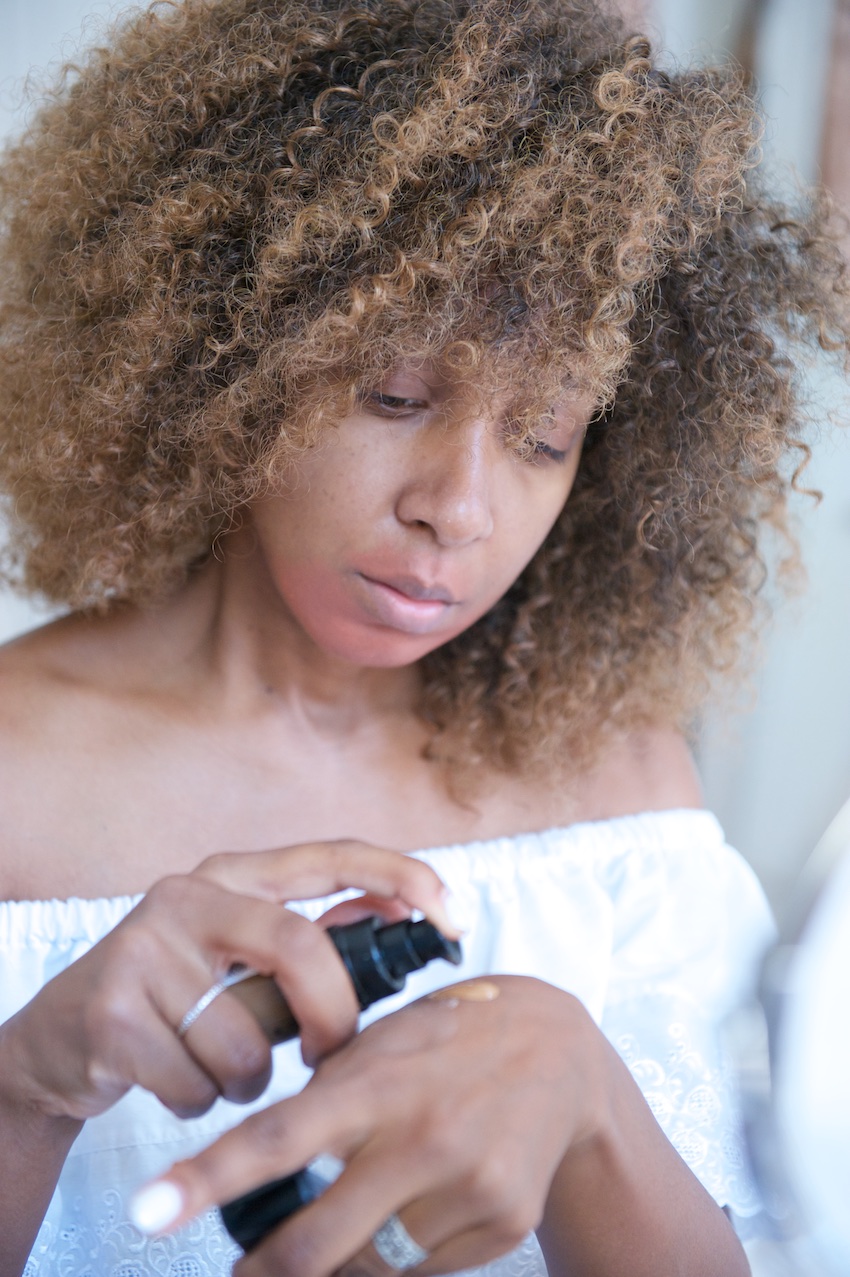 One pump on the back of my hand…..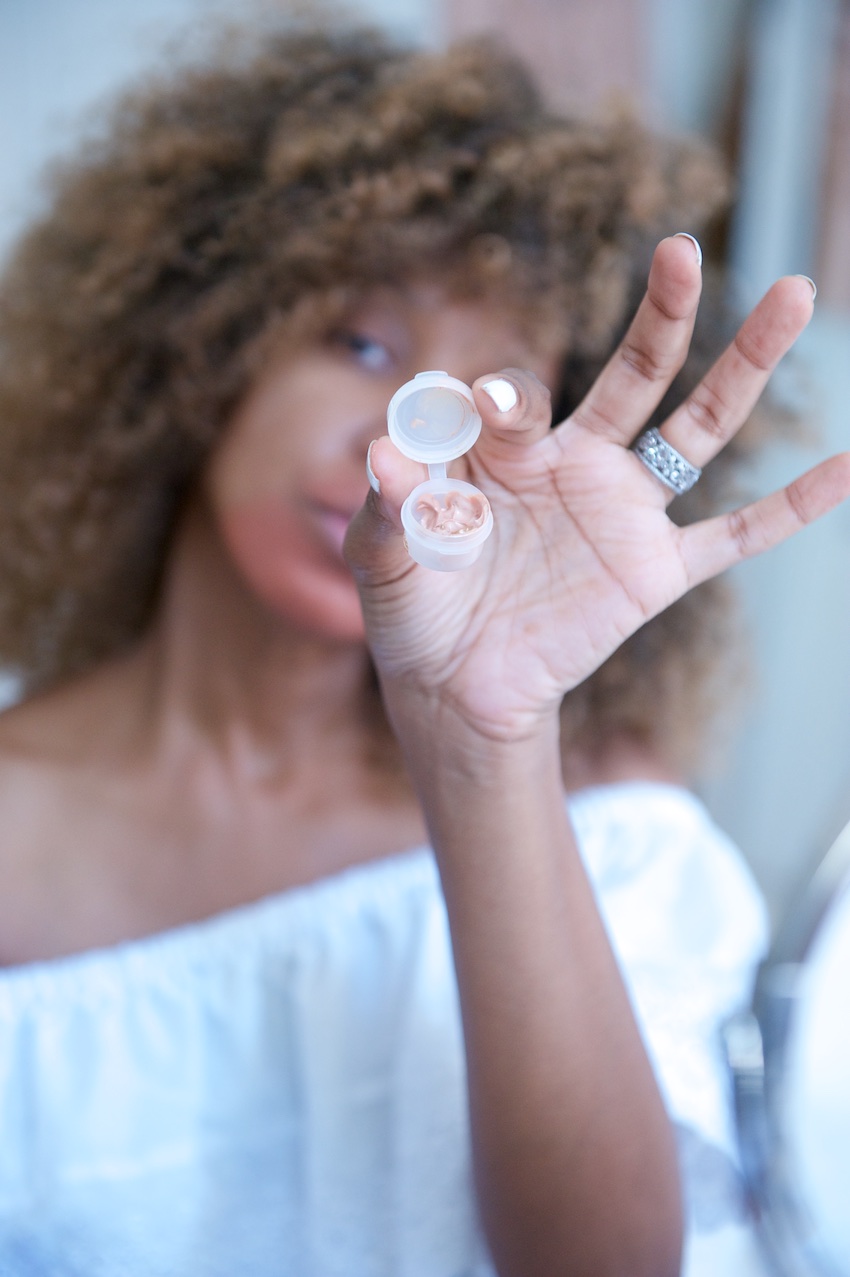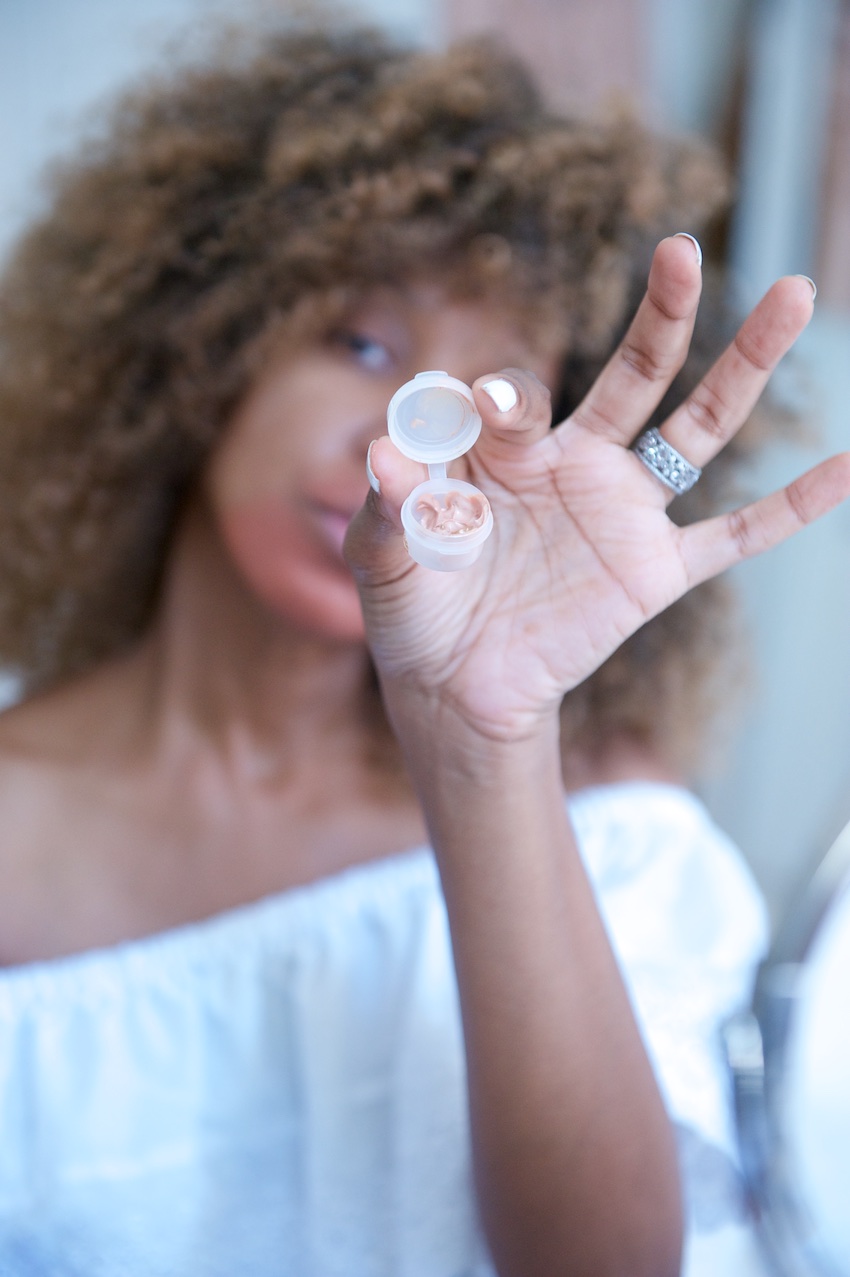 … and mixed with a sample of Becca Shimmering Skin Perfector (I have samples of Topaz and Champagne Pop). I've been testing them and so far I really like it, but I have to say that the Estee Edit Beam Team has been fantastic too mixed into foundation for a strobe like finish (see photo of it at the end). Both do exactly what they promise.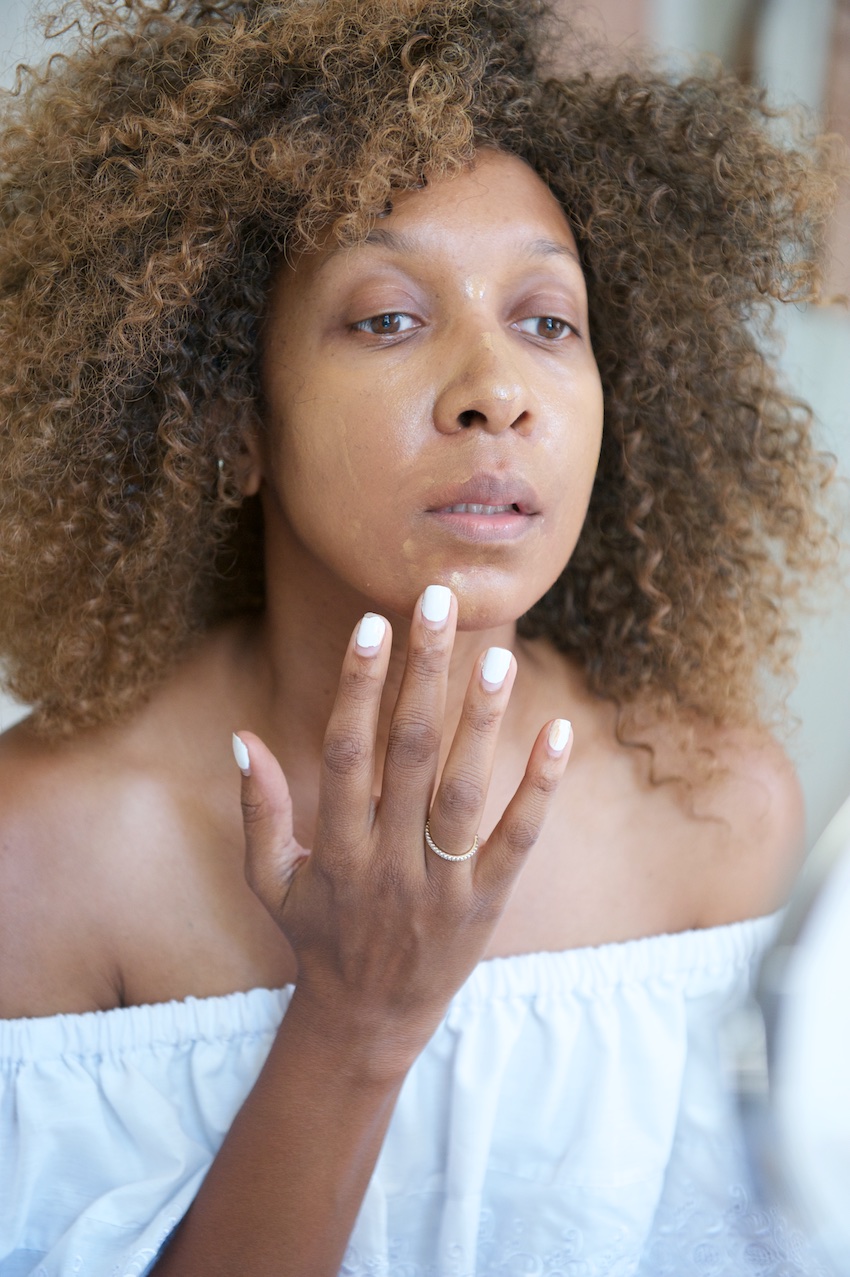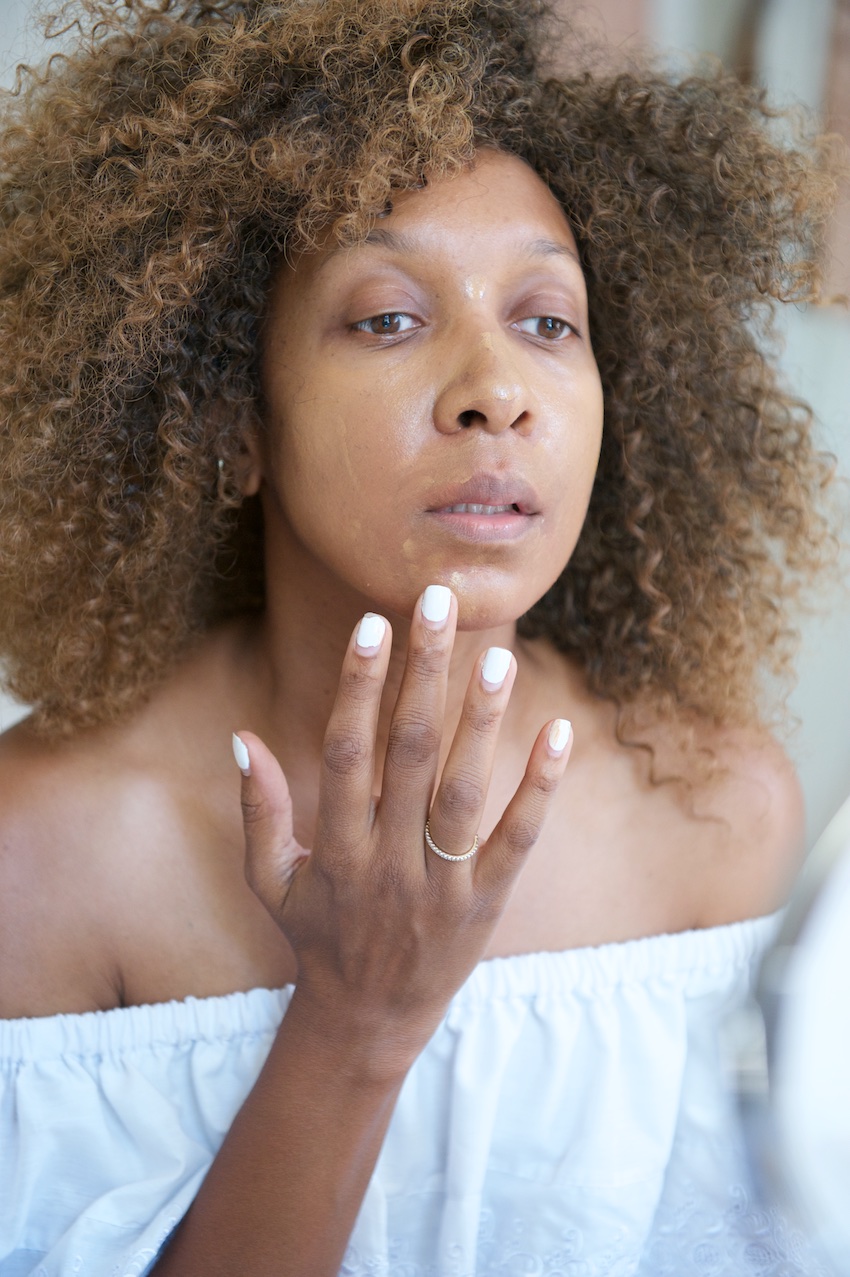 I apply the foundation and glow primer with my fingers. I feel like it's faster because I hate to faff around with lots of tools. I try to go with as little as needed and add from there. Plus I want the face to look natural so less is more in this heat!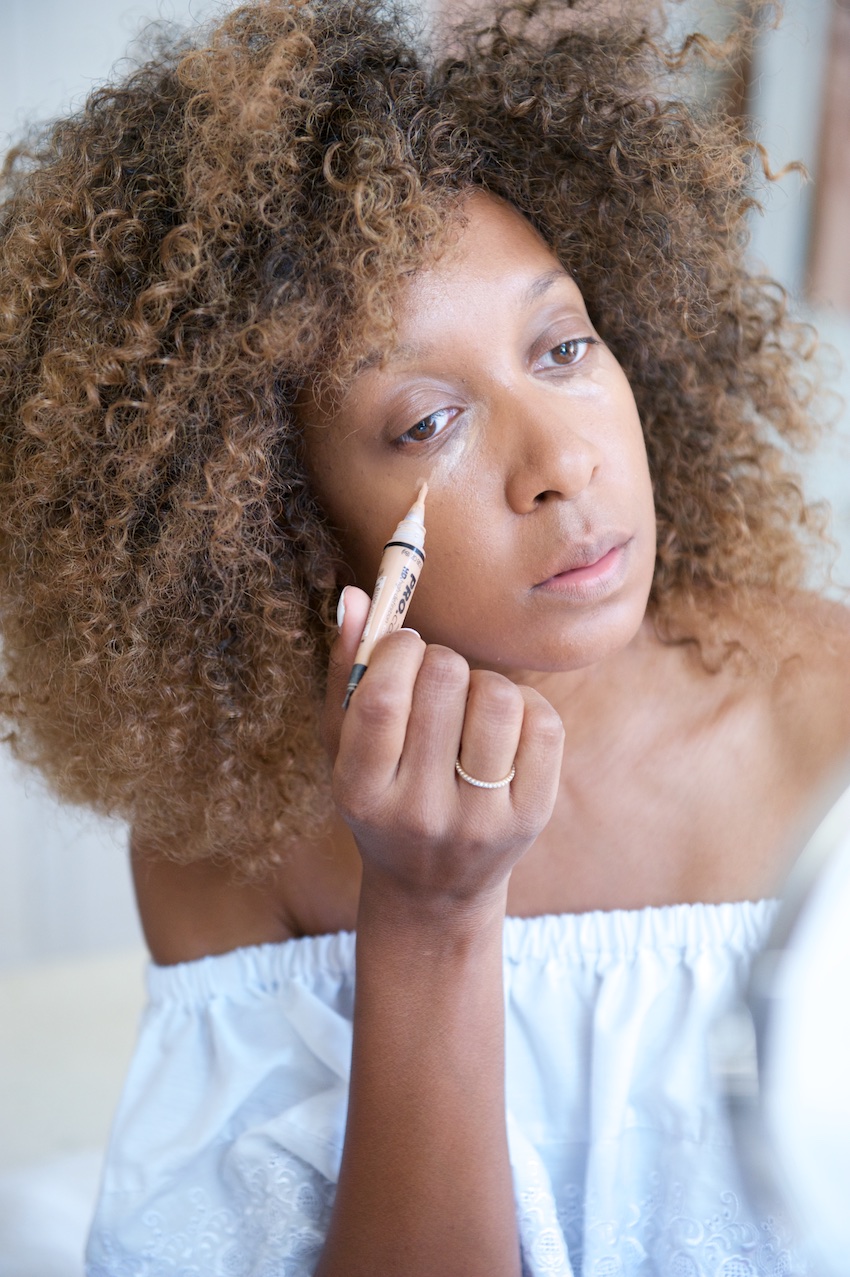 I use a little LA Girl Pro Concealer under my eyes for circles. This shade is lighter for a brightening effect.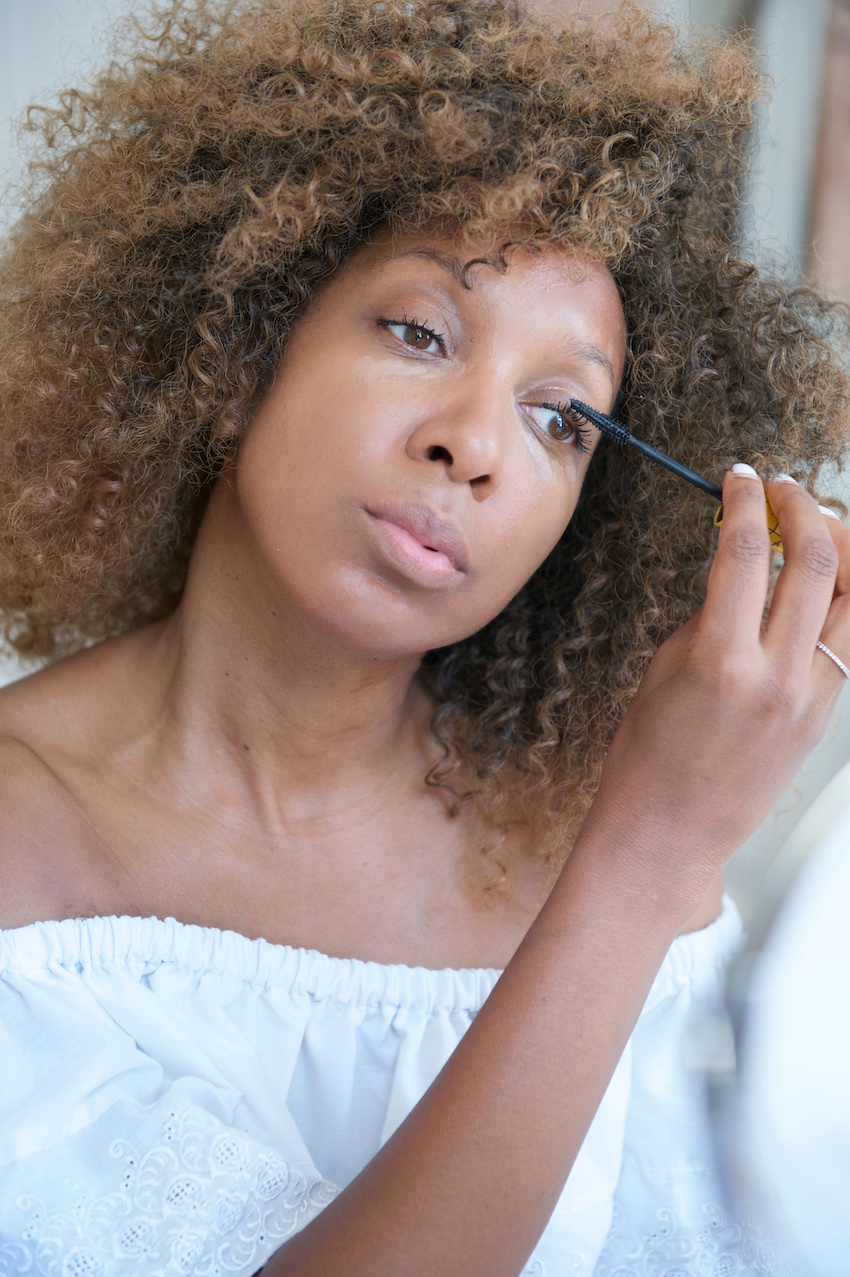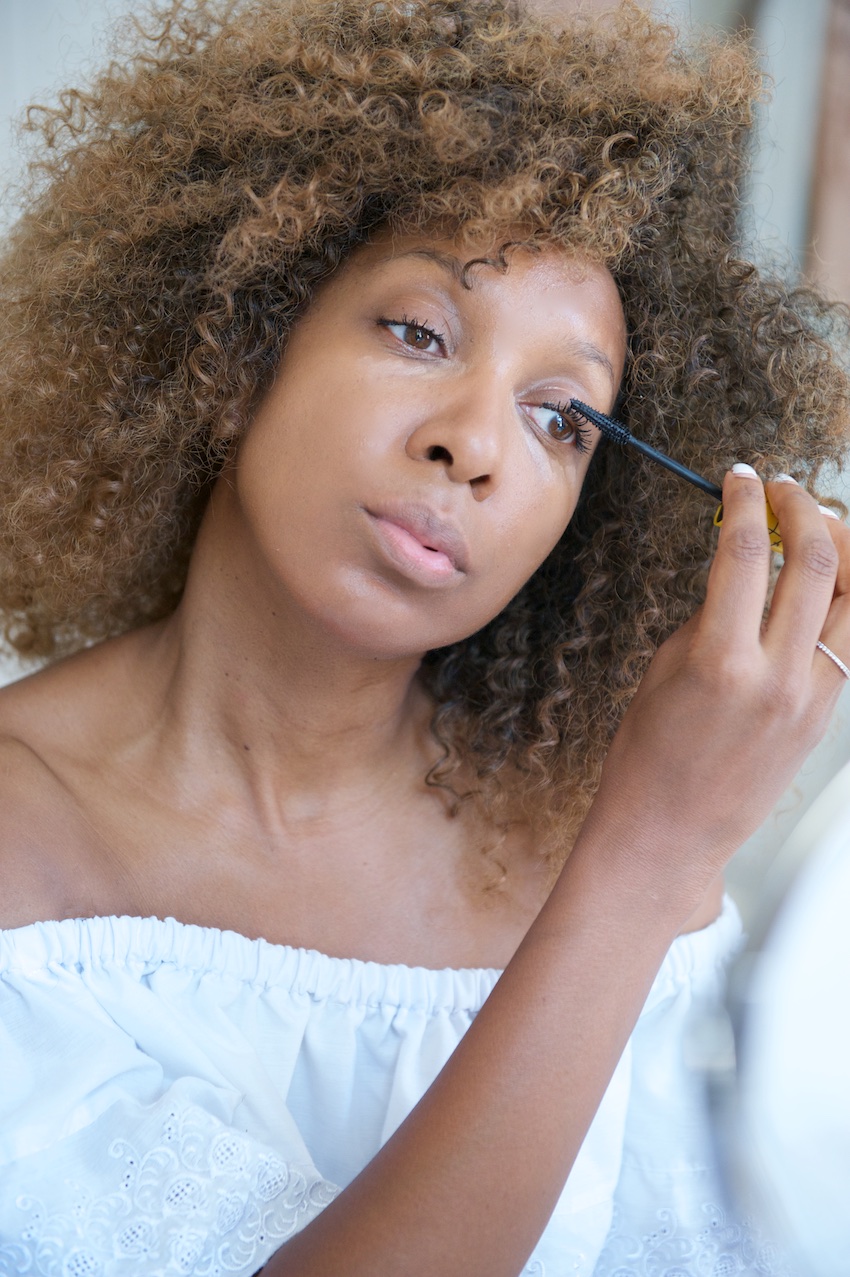 Tip: I let the concealer sit on the face for a minute or two while applying one coat of mascara. I have barely there lashes that point down so mascara stops me looking like two bald eyeballs. Waiting makes the concealer go on more opaque when you pat it into the skin versus swiping on and blending immediately. It's basically a little baking going on.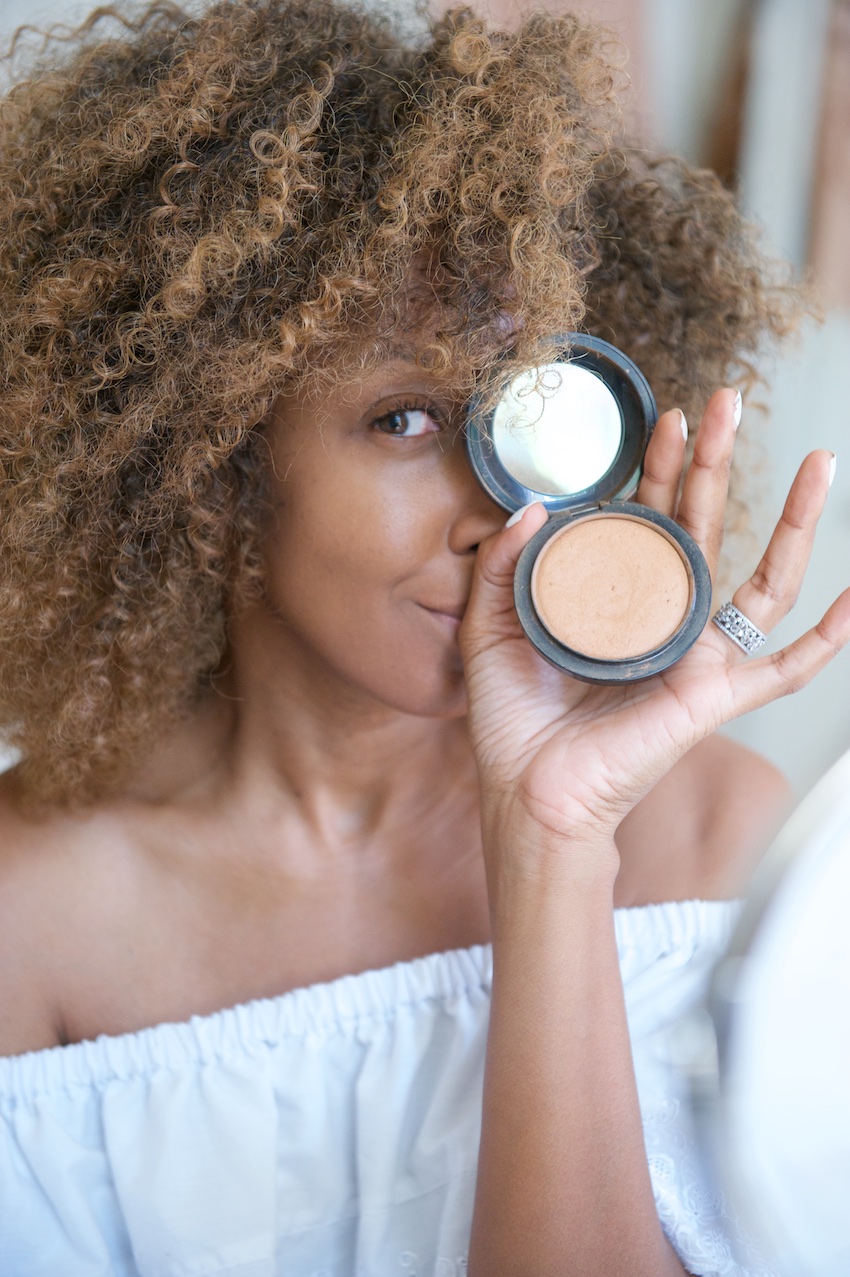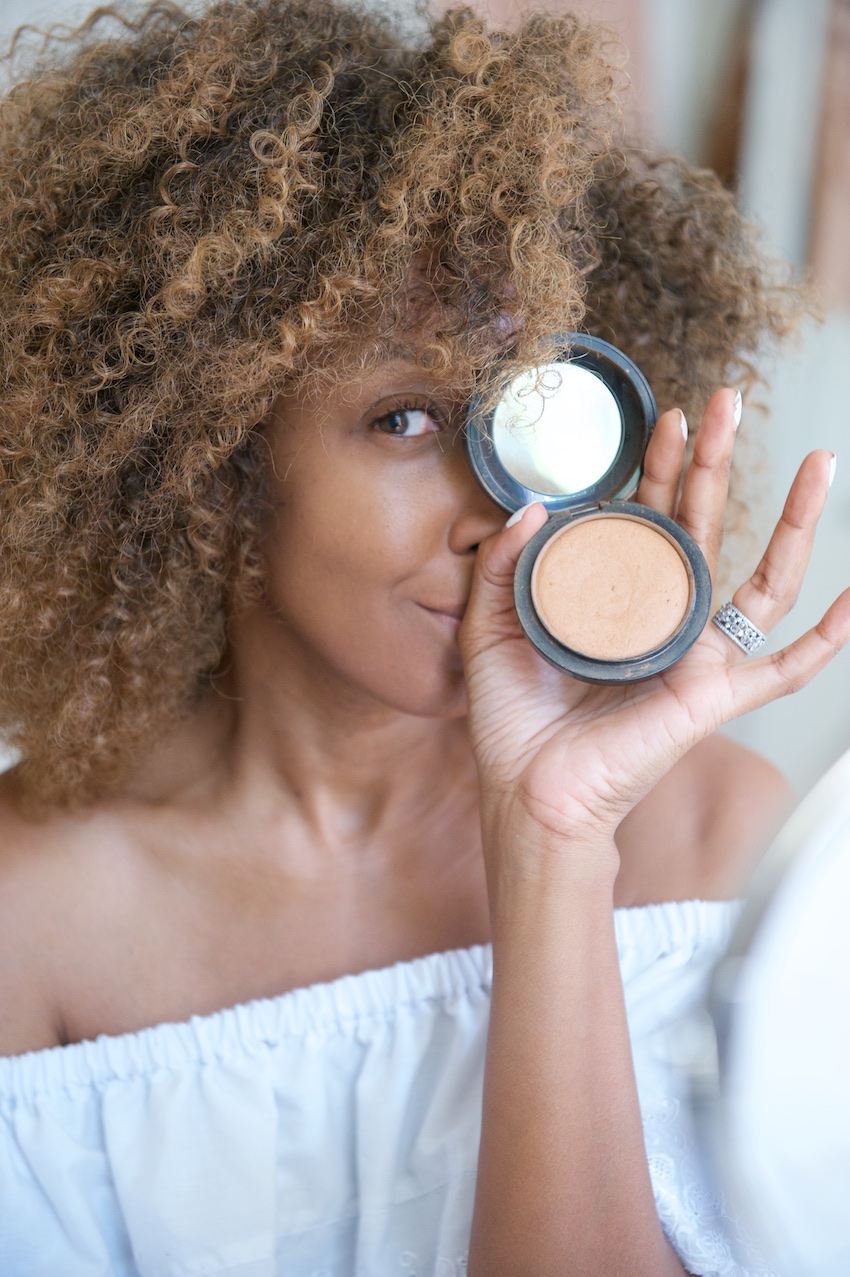 This is still my fave finishing powder. MAC Mineralize in Dark….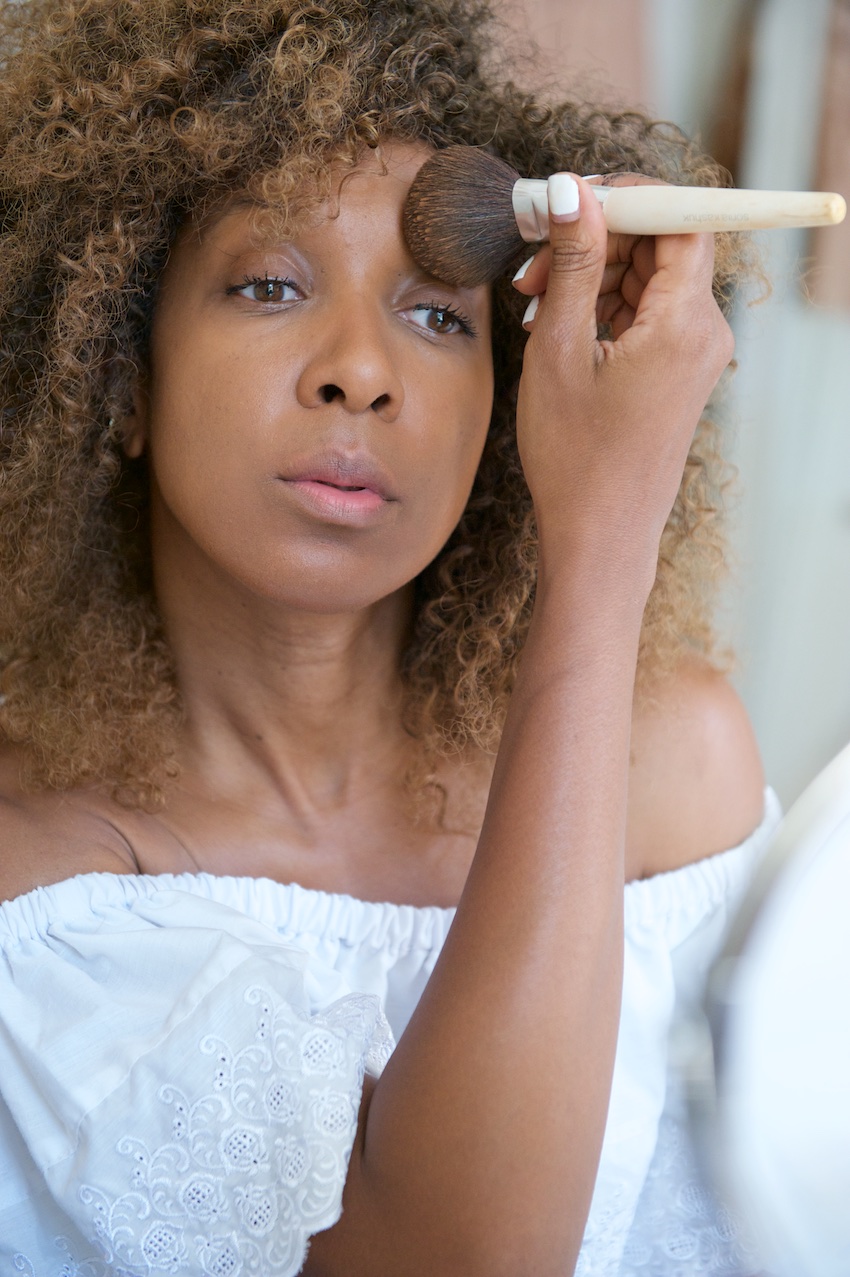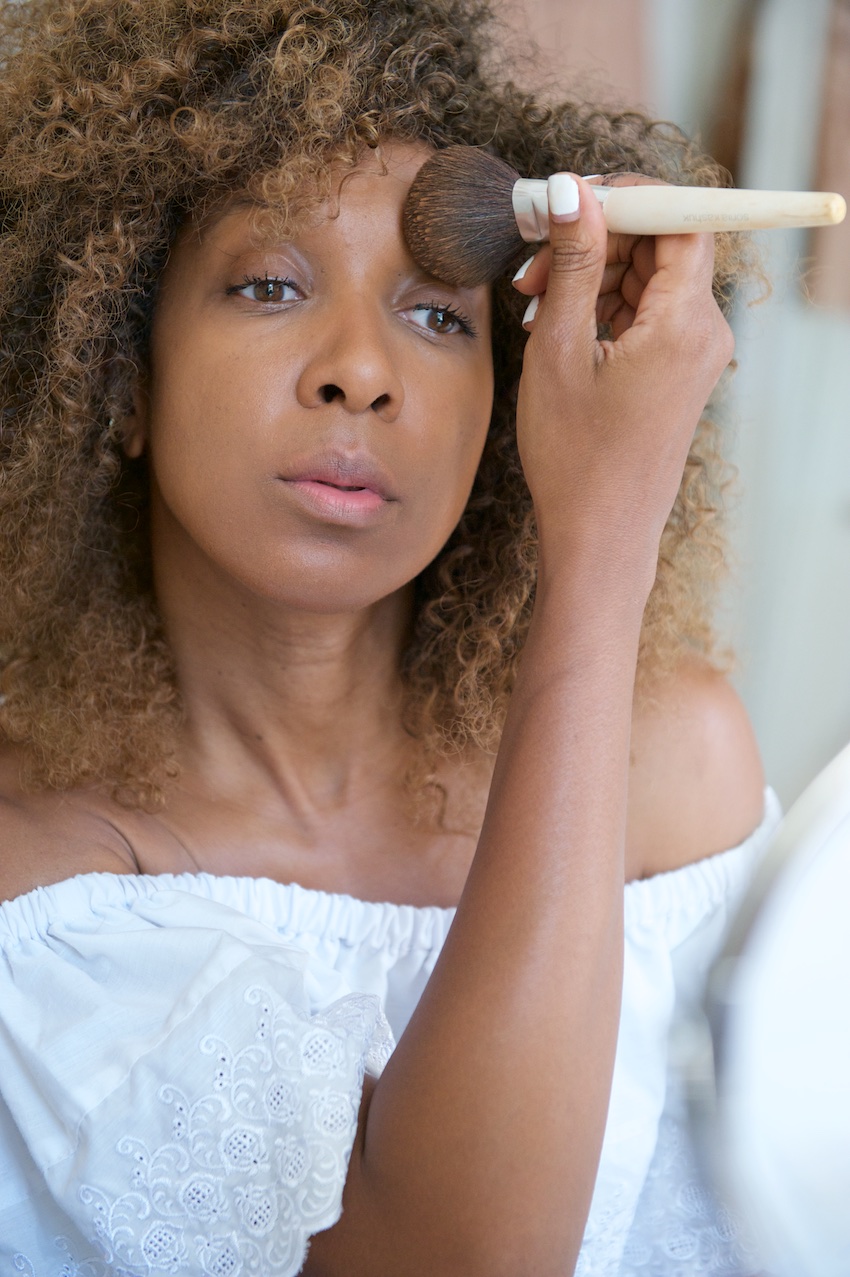 I dust very lightly all over, but focus on my t-zone and on either sides of my nose where I have the most oil.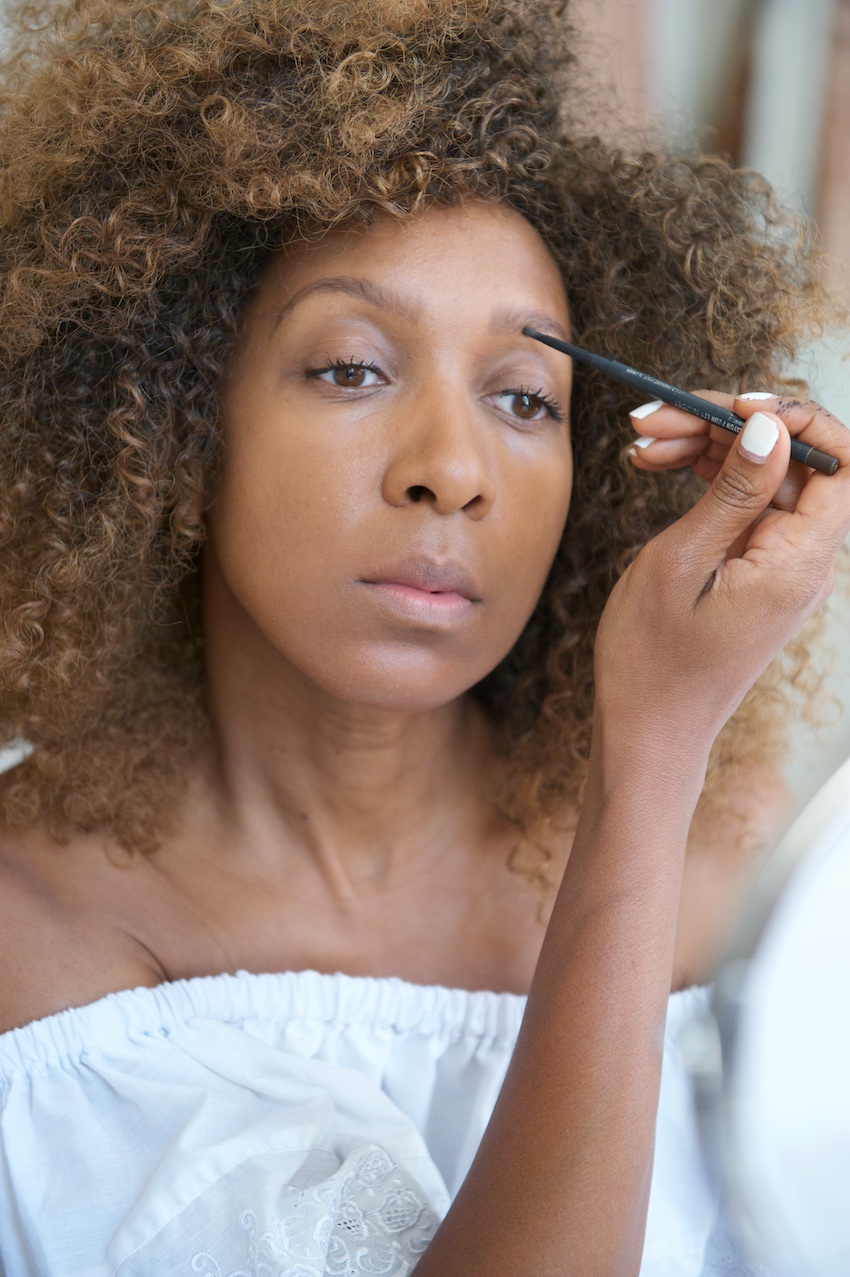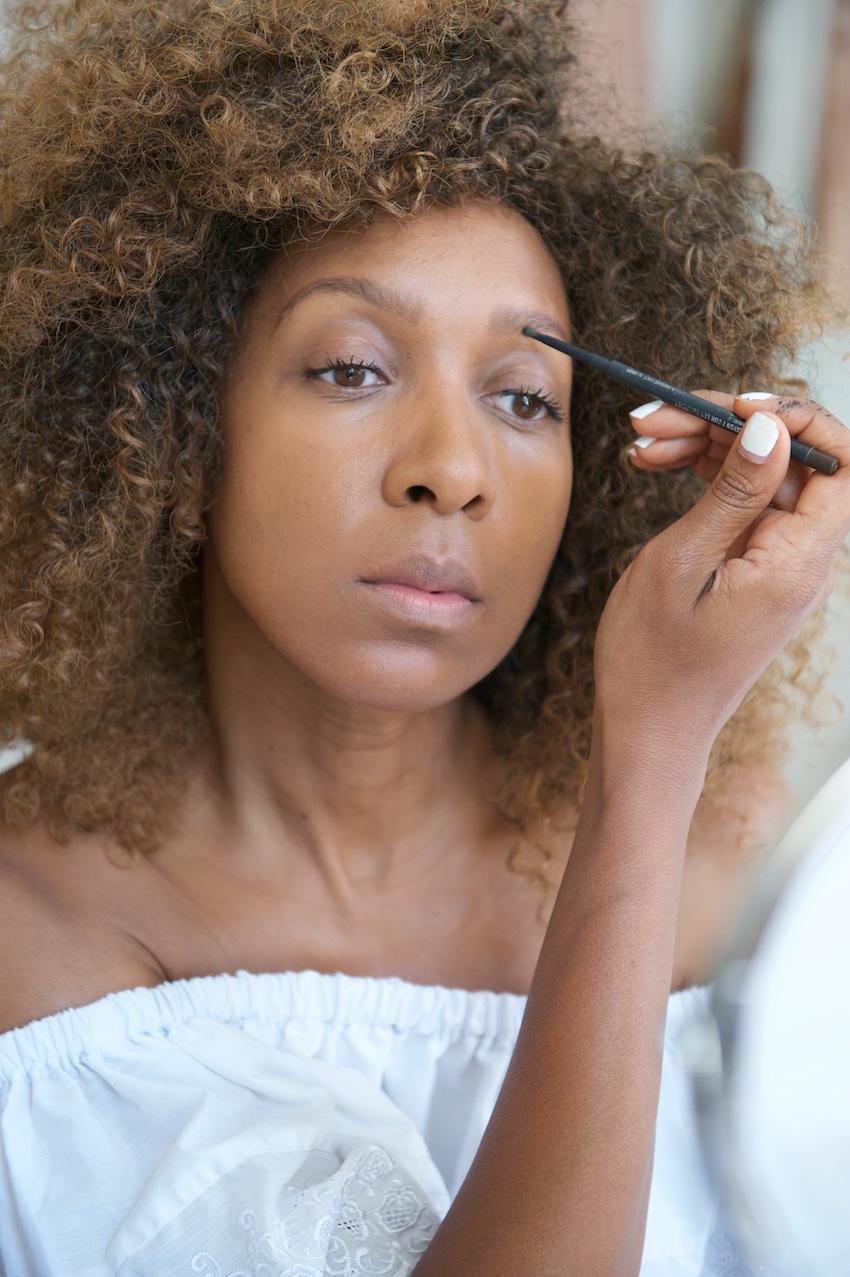 For brows I just use a simple dark brown pencil, applying in feather strokes at the start. I don't really use any additional brow products (occasionally I'll use Glossier's Boy Brow, which I managed to get for a steal as I was able to save money with glossier promo code).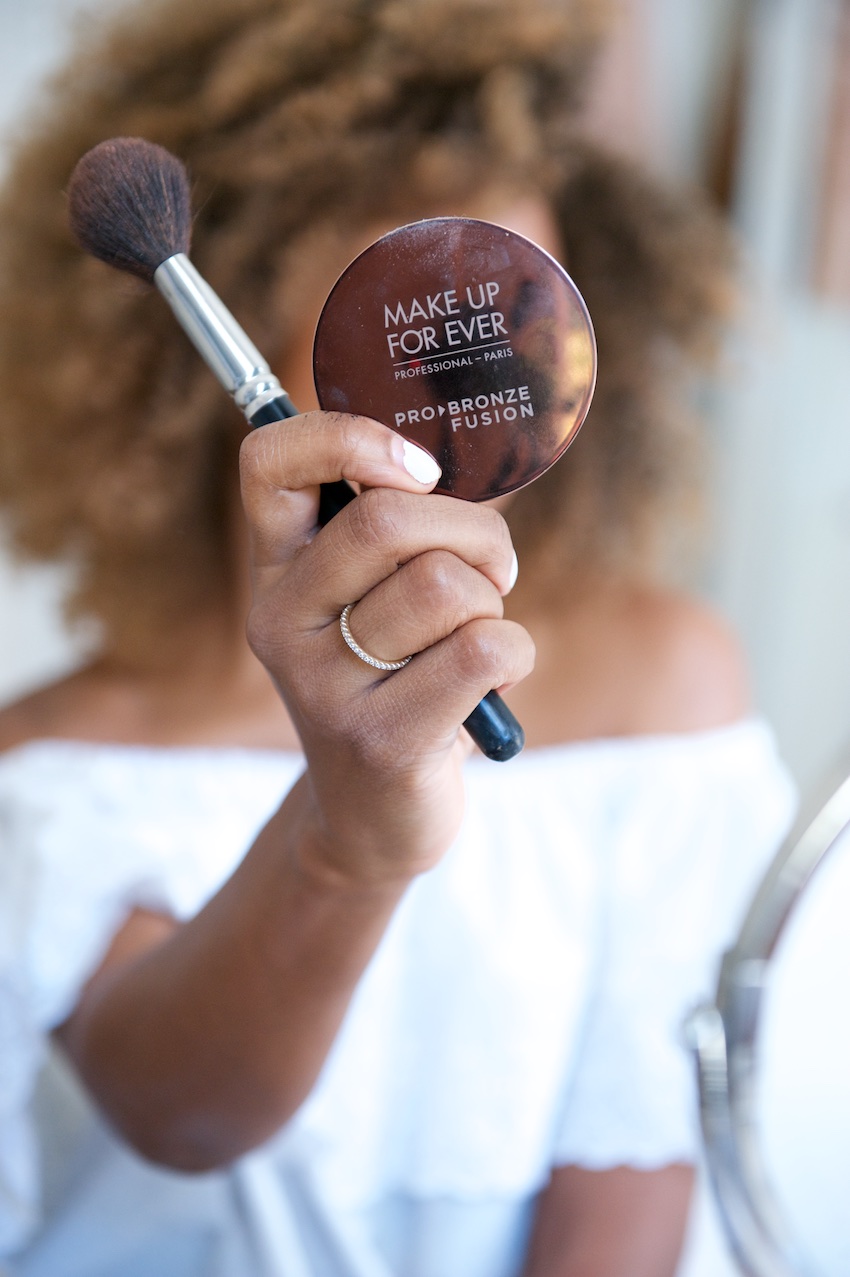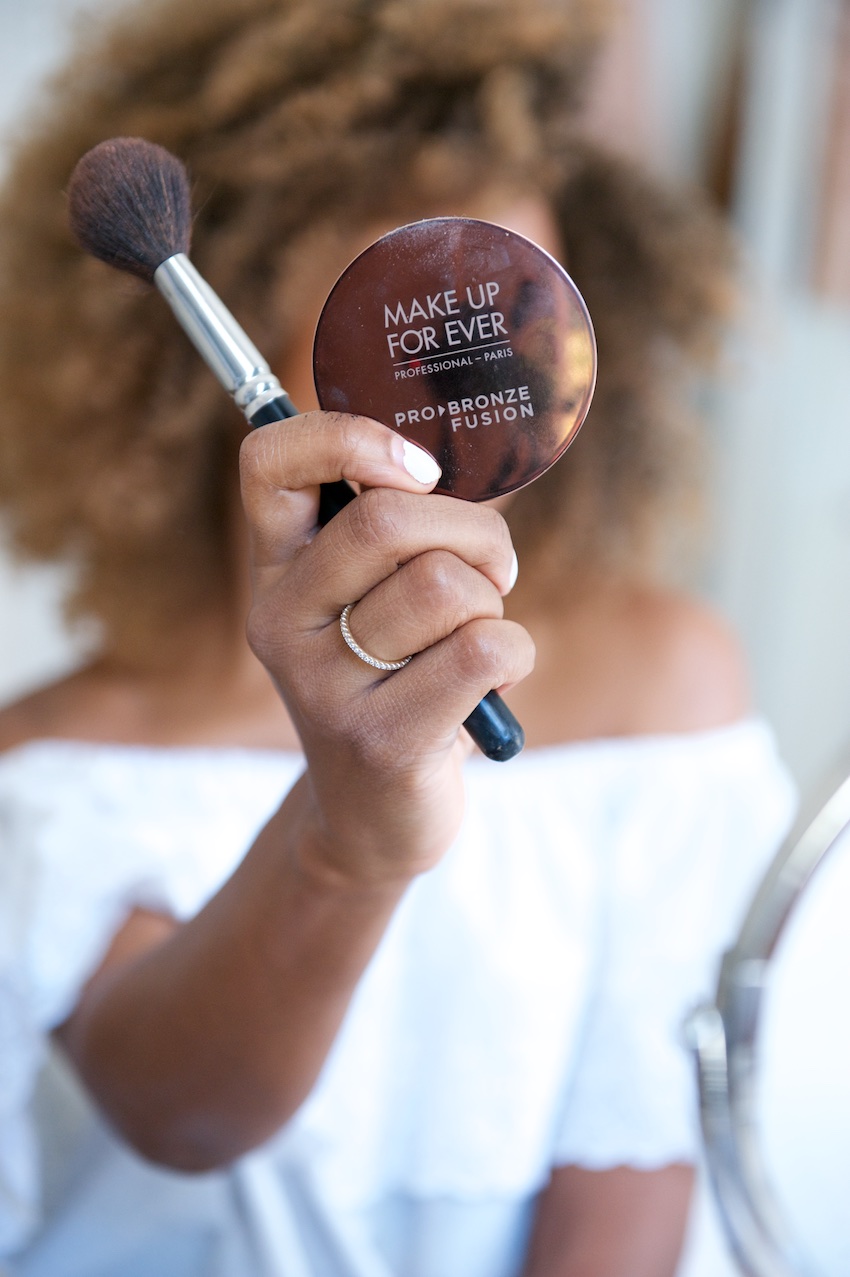 You haven't seen this till now, but I picked up Make UP Forever Pro Bronze Fusion which I've been using as a bronzer for light contouring/adding warmth.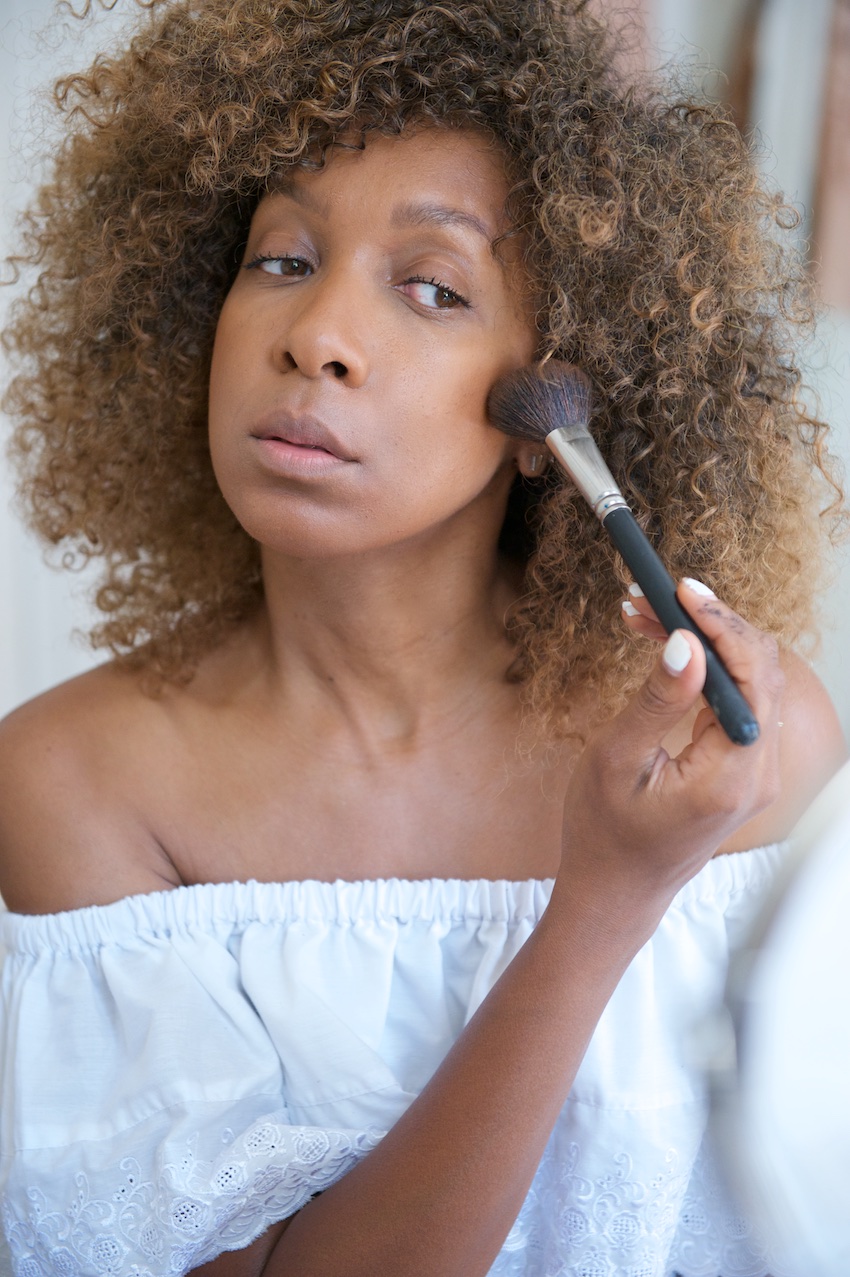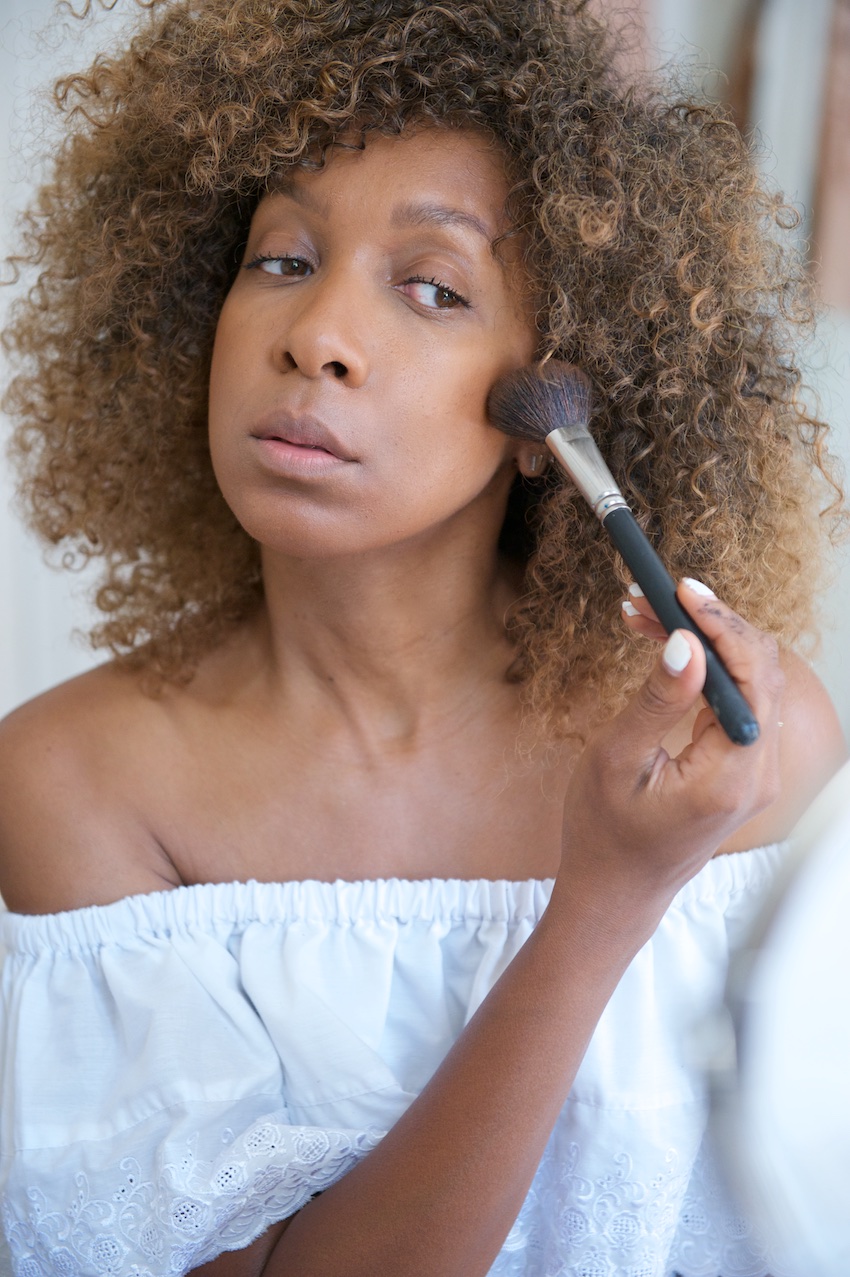 The color is warm and the finish is natural looking under cheekbones (optional use down the sides of your nose).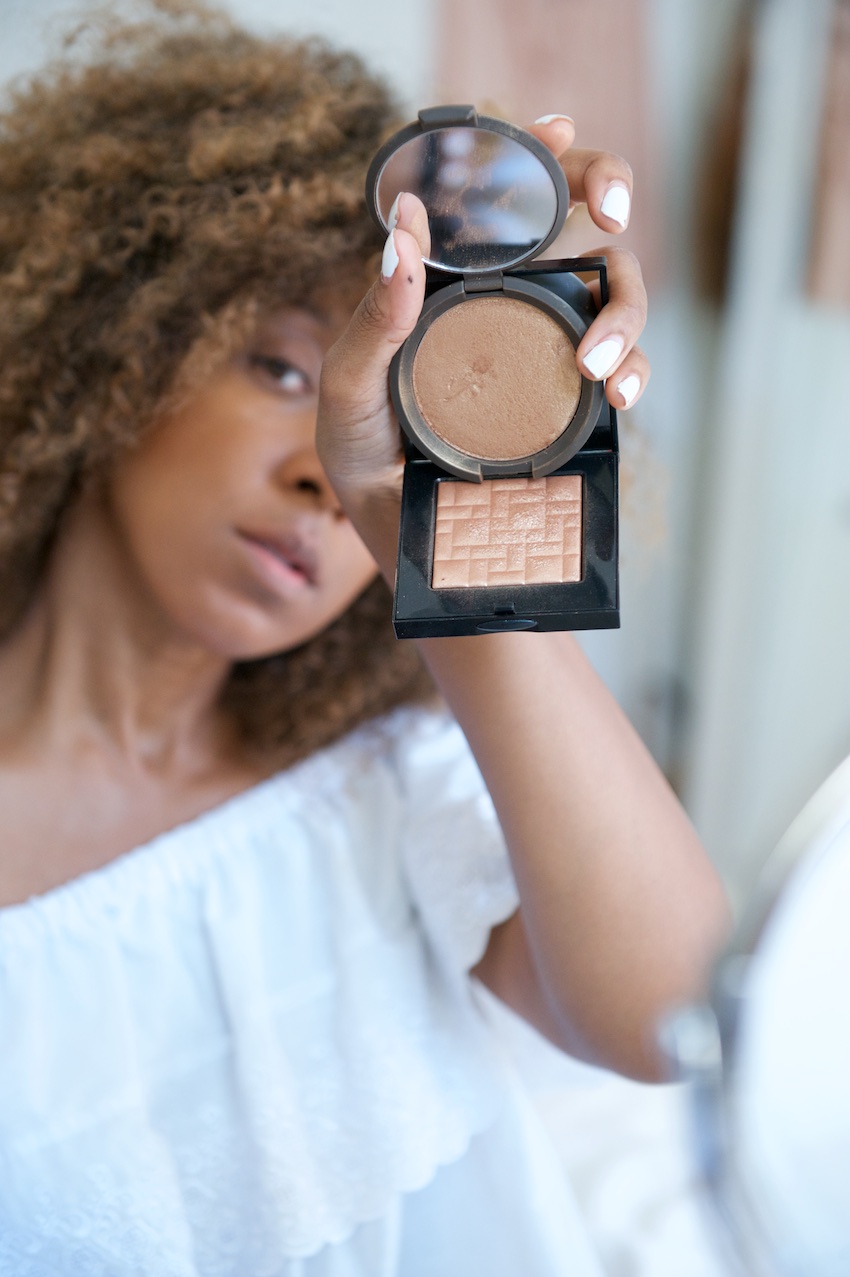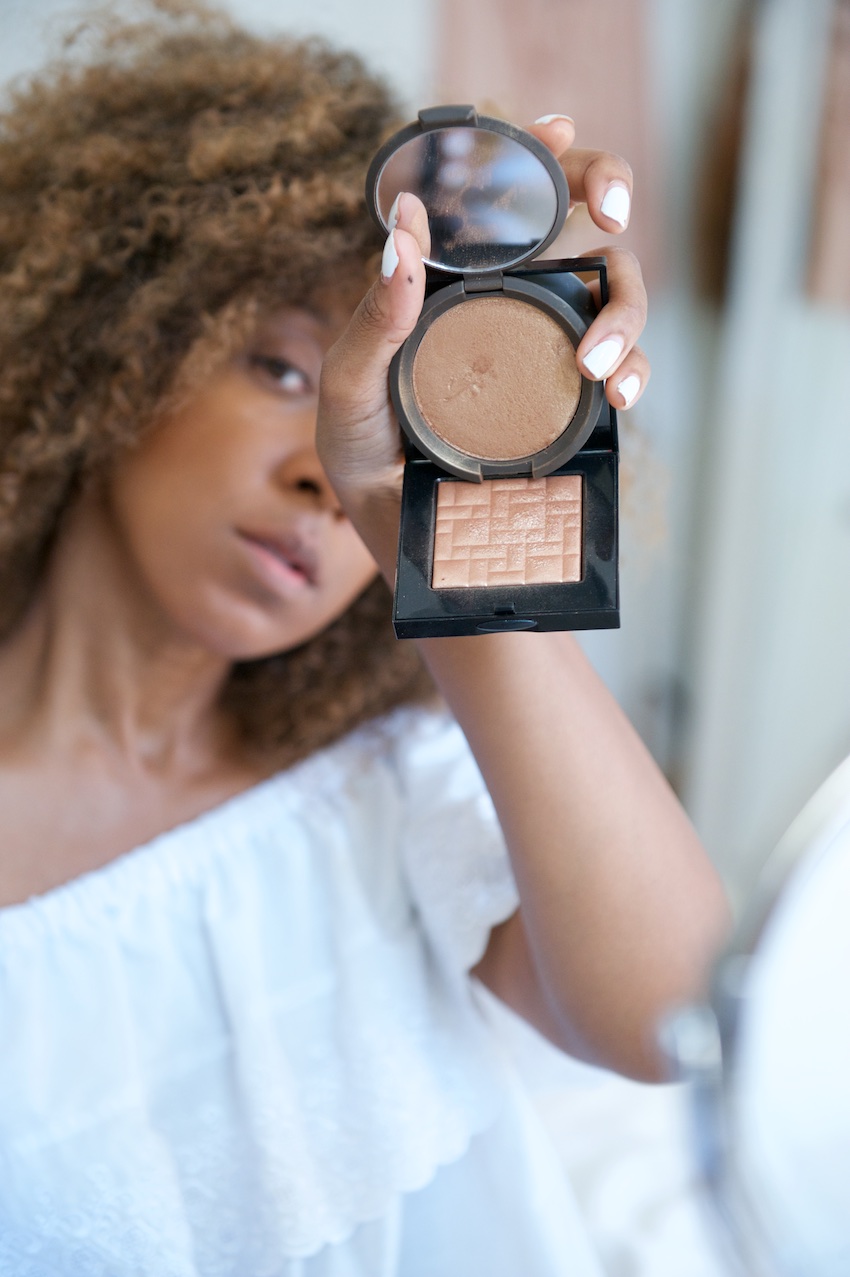 I've been switching between these two powder highlighters which I brush on my upper cheekbones and down the nose. The top is Becca Shimmering Skin Perfector in Topaz and Bobbi Brown in Bronze Glow. They both give a beautiful golden highlight and compliment the subtle glowy foundation. Read more about more of my fave powder highlighters in this earlier beauty post.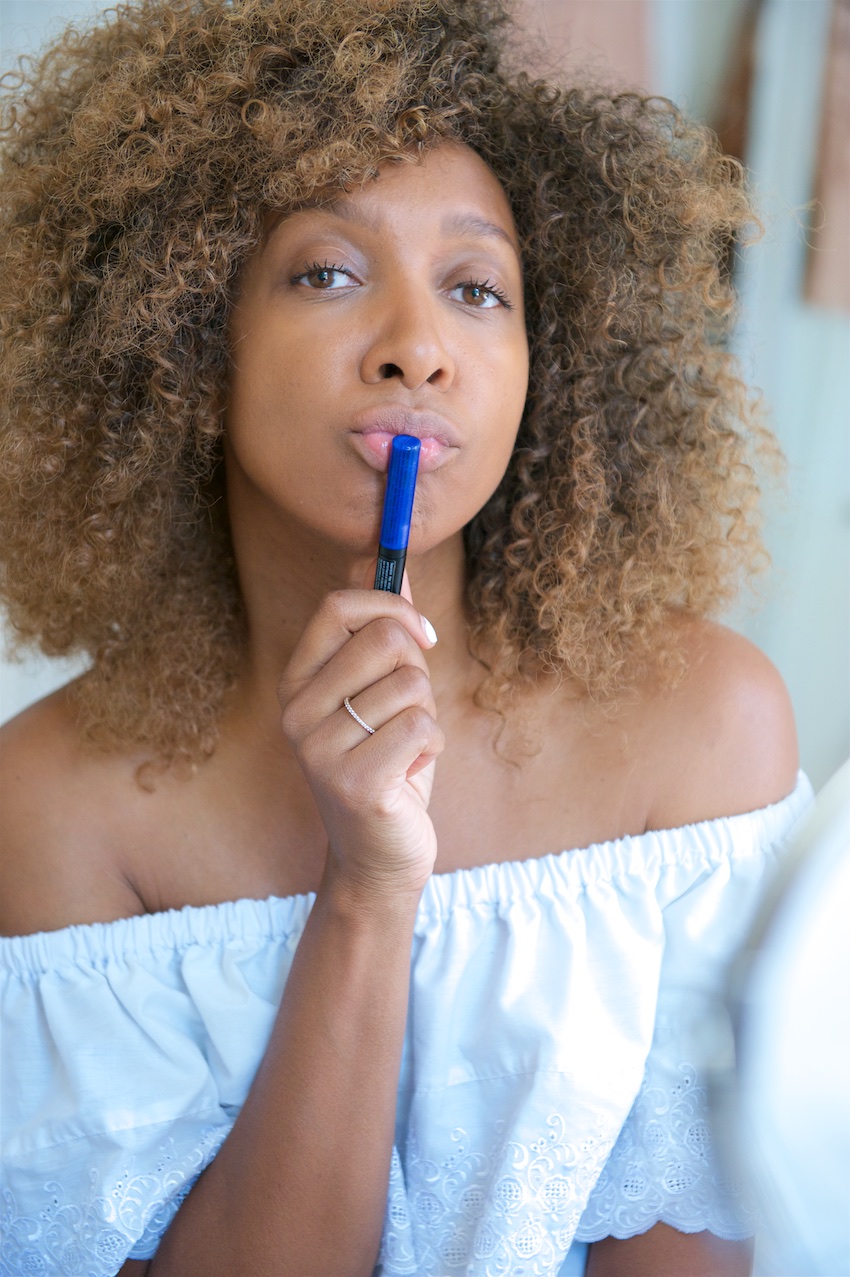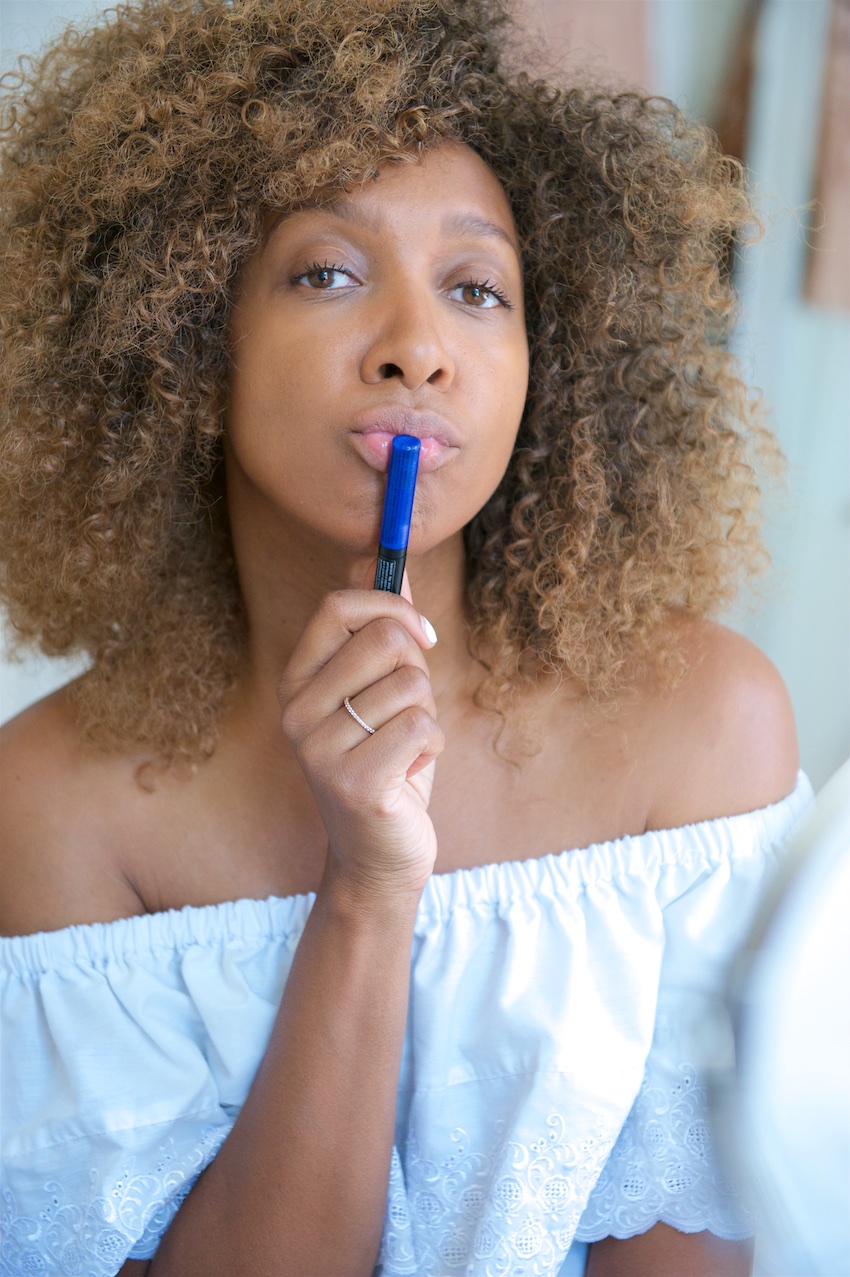 Ok so this is the fun part that goes on last – NYX Extreme Blue eyeliner. OMG you must get this.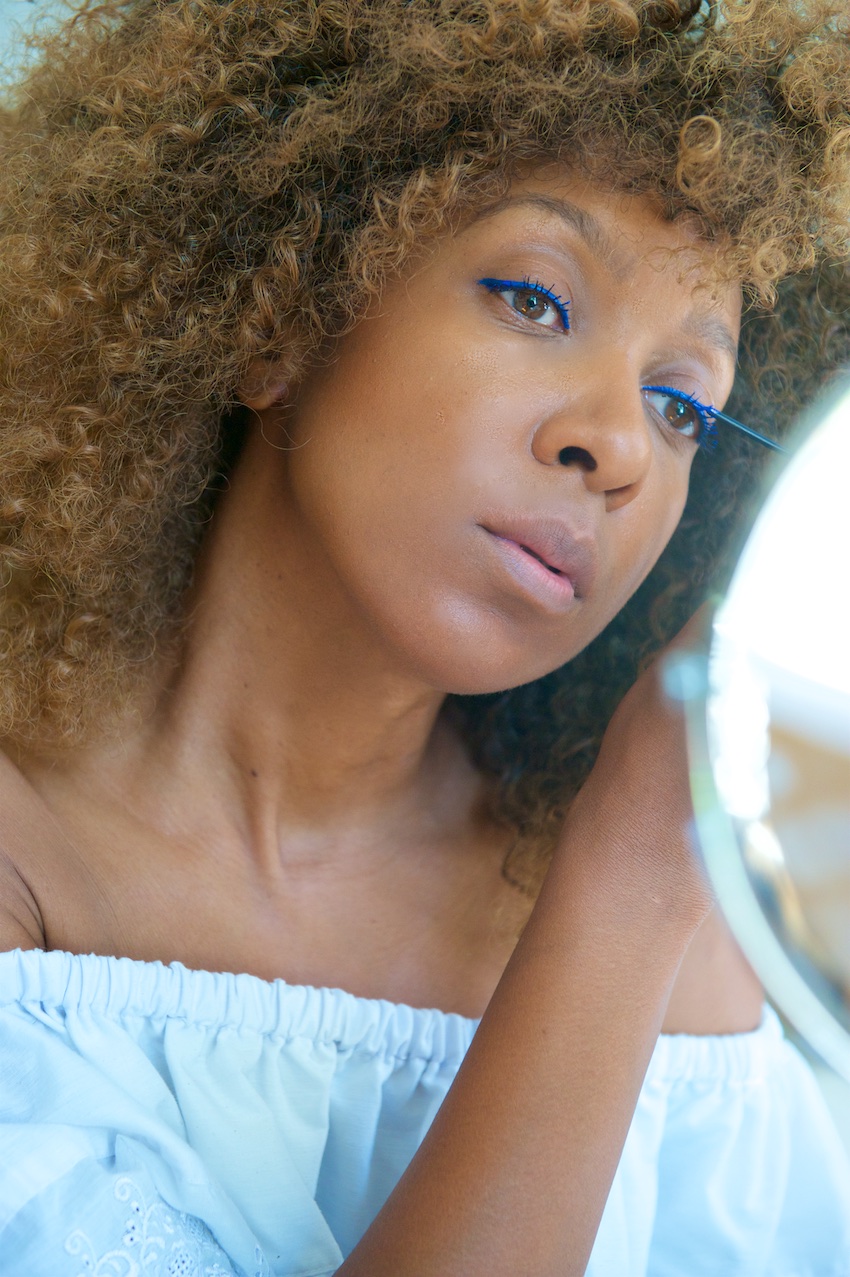 This is a gorgeous electric blue liner that stays put all day and let me tell you: compliments galore. It's a metallic finish that lasts all day until you take it off and I reckon it's perfect for summer.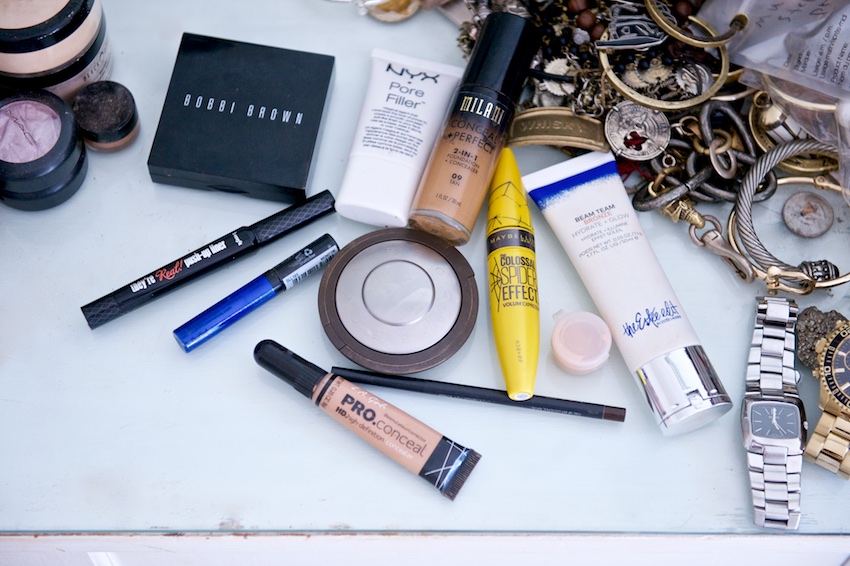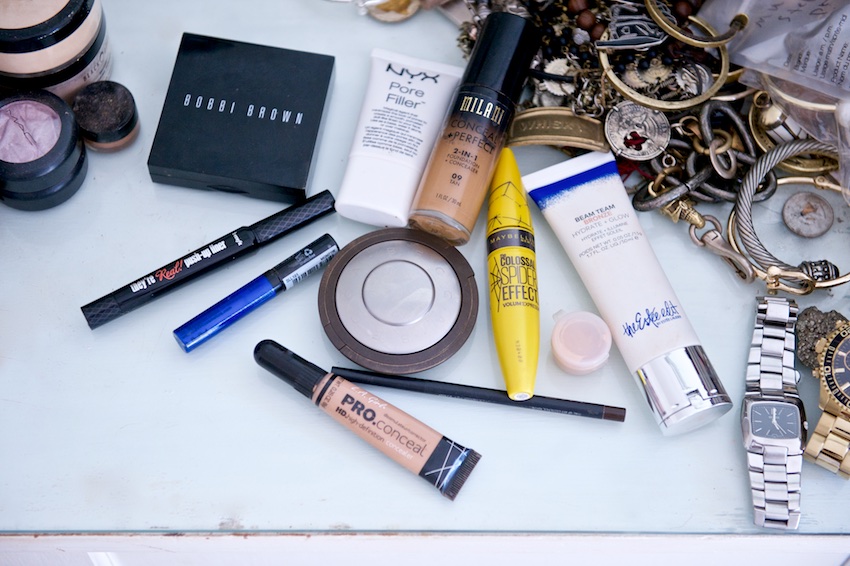 So that's my summer face with a simple color accent. It's fast with no lipstick and no blush.
I used to be afraid of any glow inducing liquids fearing I'd look like a grease ball, but the two mentioned give a gorgeous strobe-like base which is what I've always wanted.
Let me know if you try this look.
. . .
P R O D U C T S U S E D
NYX Pore Filler
Milani 2 in 1 Foundation in Tan
Becca Shimmering Skin Perfector or Estee Edit Beam Team Bronze (love the highlighter in the flip top lid)
LA Girl Pro Concealor
Maybelline Colossal Spider Effect Mascara
Make Up Forever Pro Fusion Bronze
Bobbi Brown Bronze Glow
Becca Highlighter in Topaz
NYX Extreme Blue Eyeliner (comes in other colors!)
. . .
Enjoy the weekend and don't forget to follow me on Instagram @karenbritchick for more on what I am doing (thank you for the well wishes on Instagram regarding last Wednesday!!)