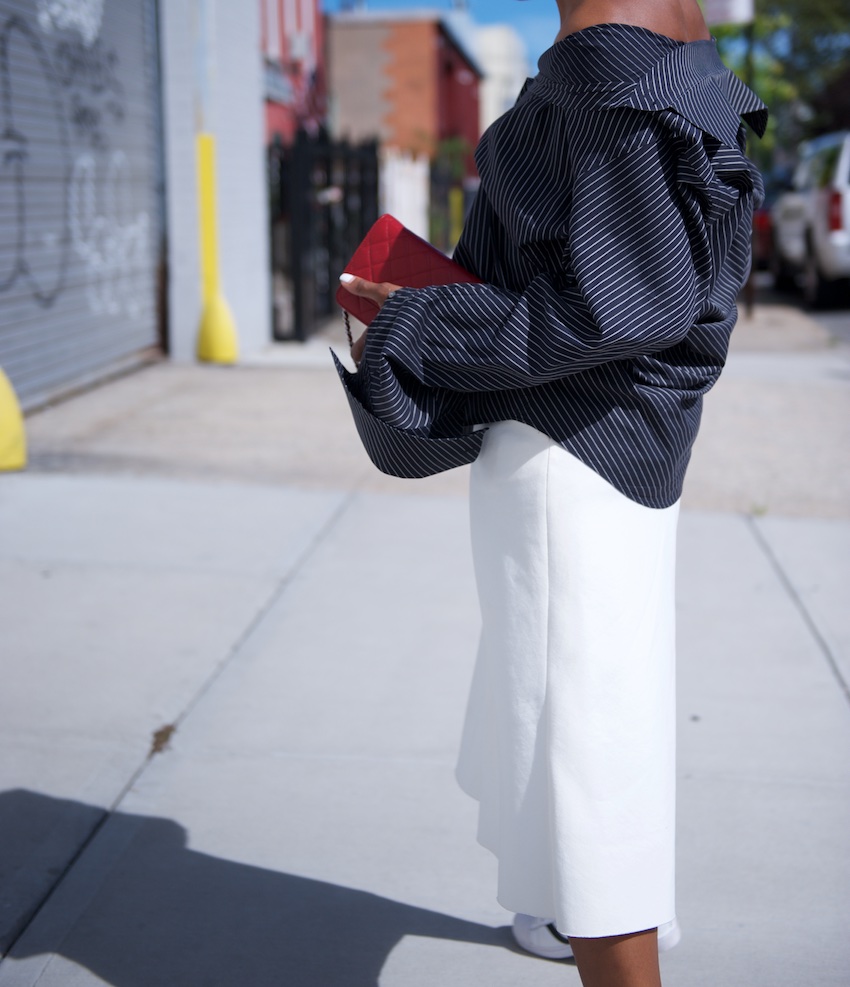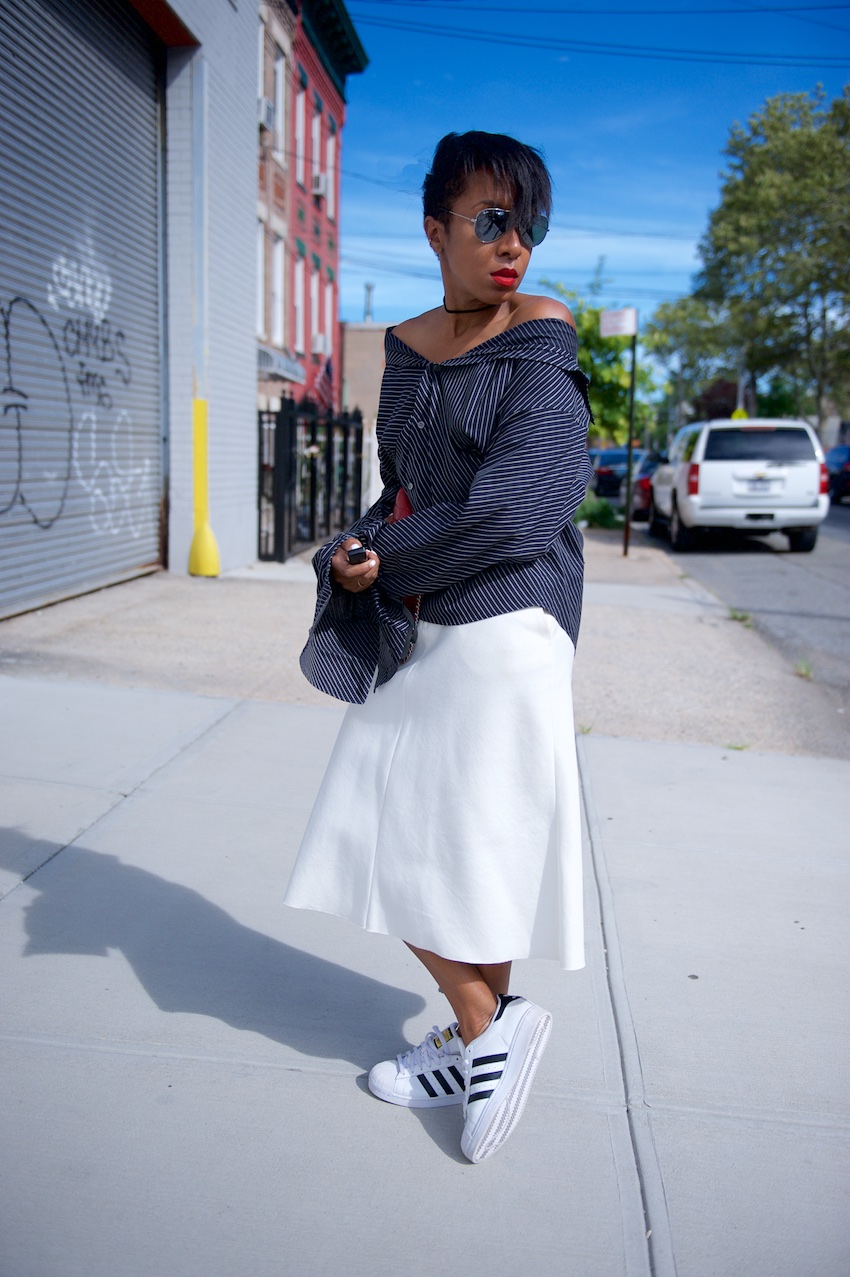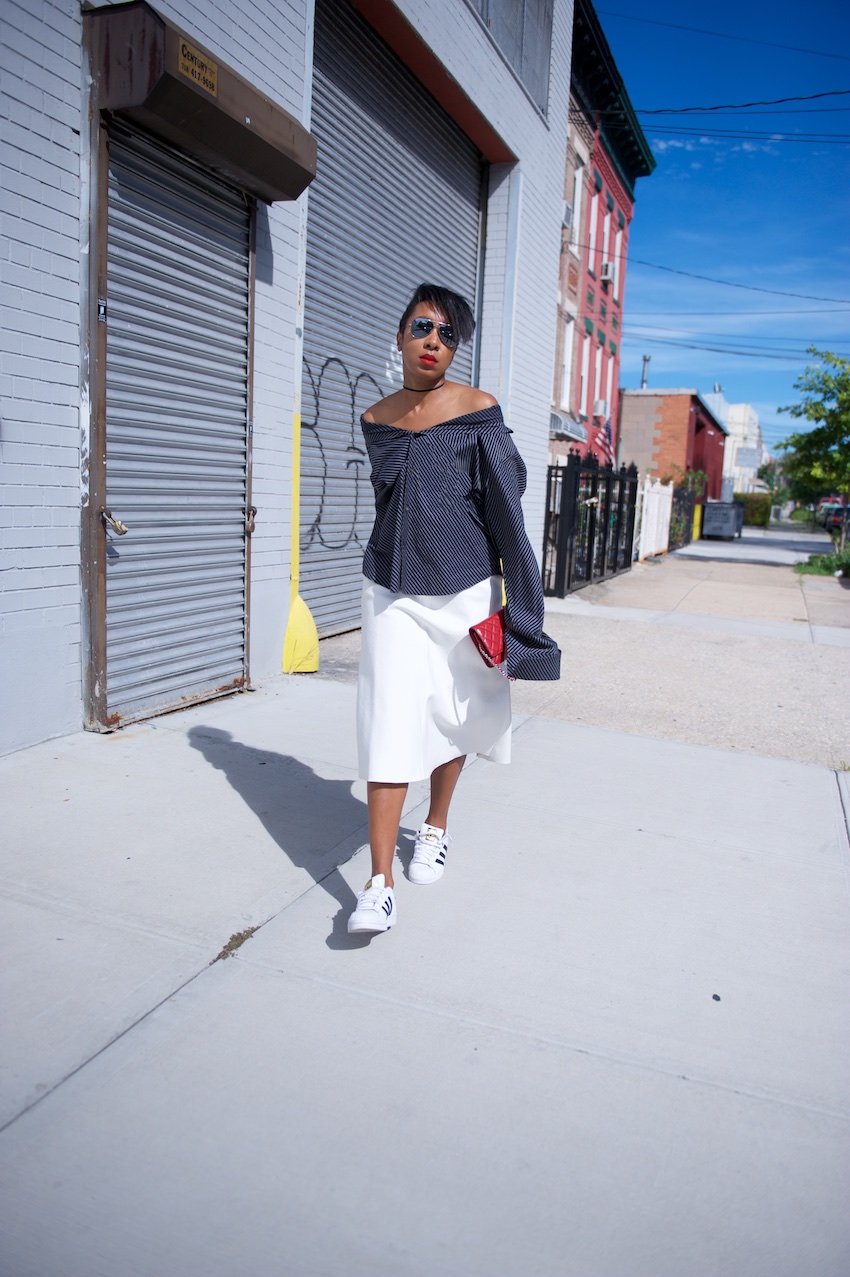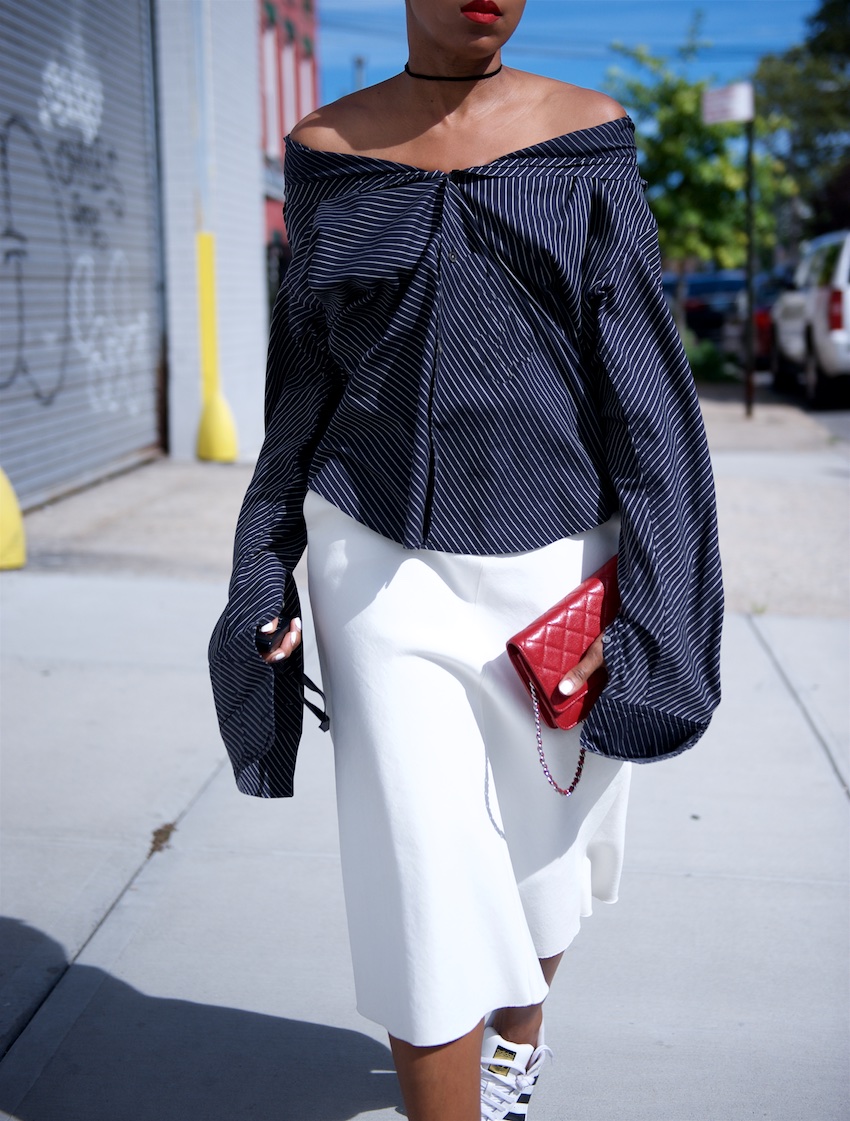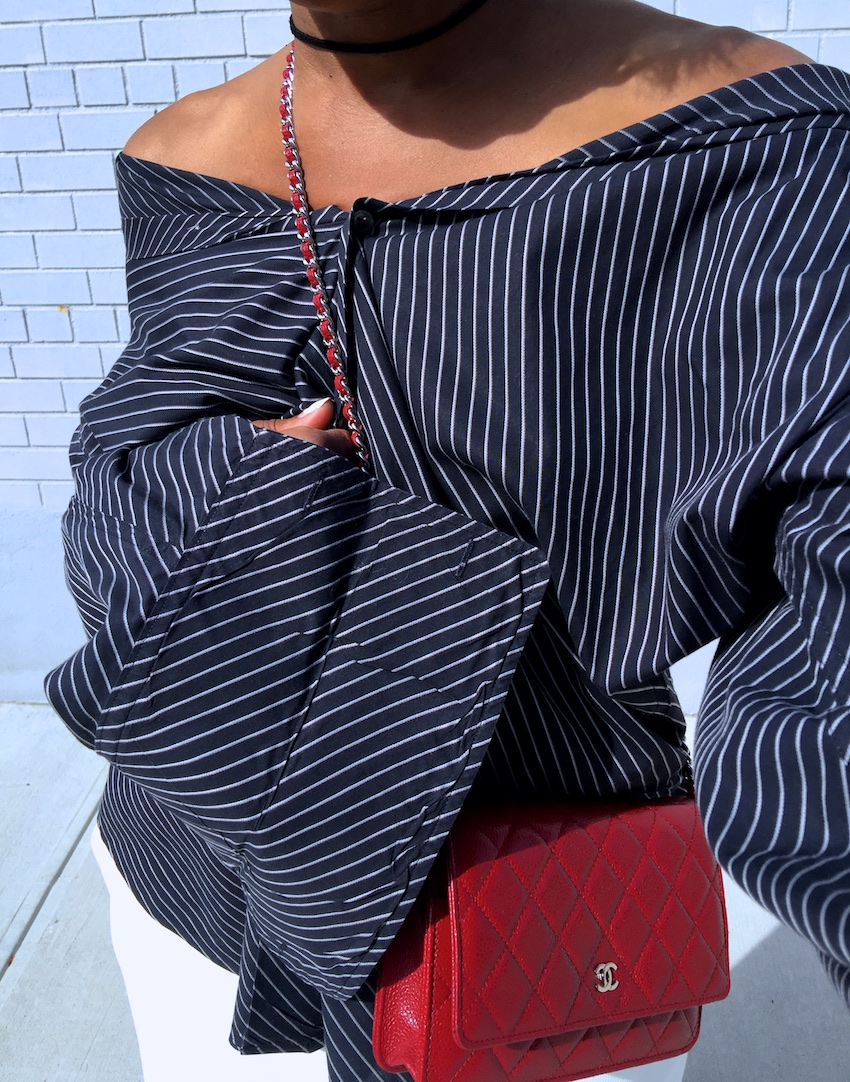 So I tripped and fell into the men's section of a thrift shop again.
The stripes and oversized cuffs just sold this shirt.  The video finding it is on snapchat (Karenbritchick).
If you want to wear a shirt like this, get a giant men's traditional business shirt. Unbutton it enough so that the neck can be pulled over your shoulders.  Optional:  Leave cuffs open – I love it this way.
Did you see the white Zara one on my Instagram (which is basically done for you).  Either way these new origami feel shirts are an easy DIY.
Will you have a go?
.   .   .
Shirt: Men's thrifted.  Try Asos mens section.  Skirt: Zara.   Trainers: Adidas.  Shades: Ray-Ban. Bag: Chanel.  Similar by Rebecca Minkoff or Pam.