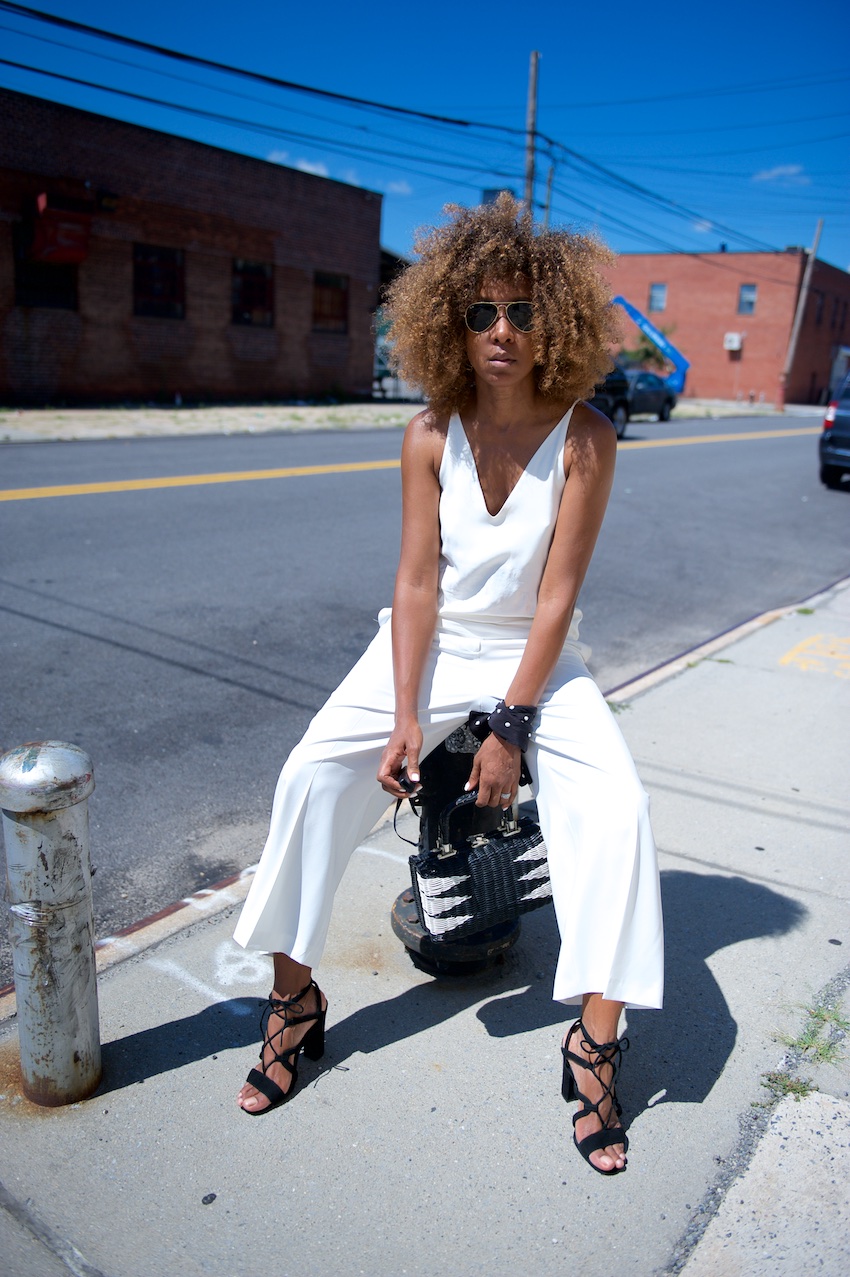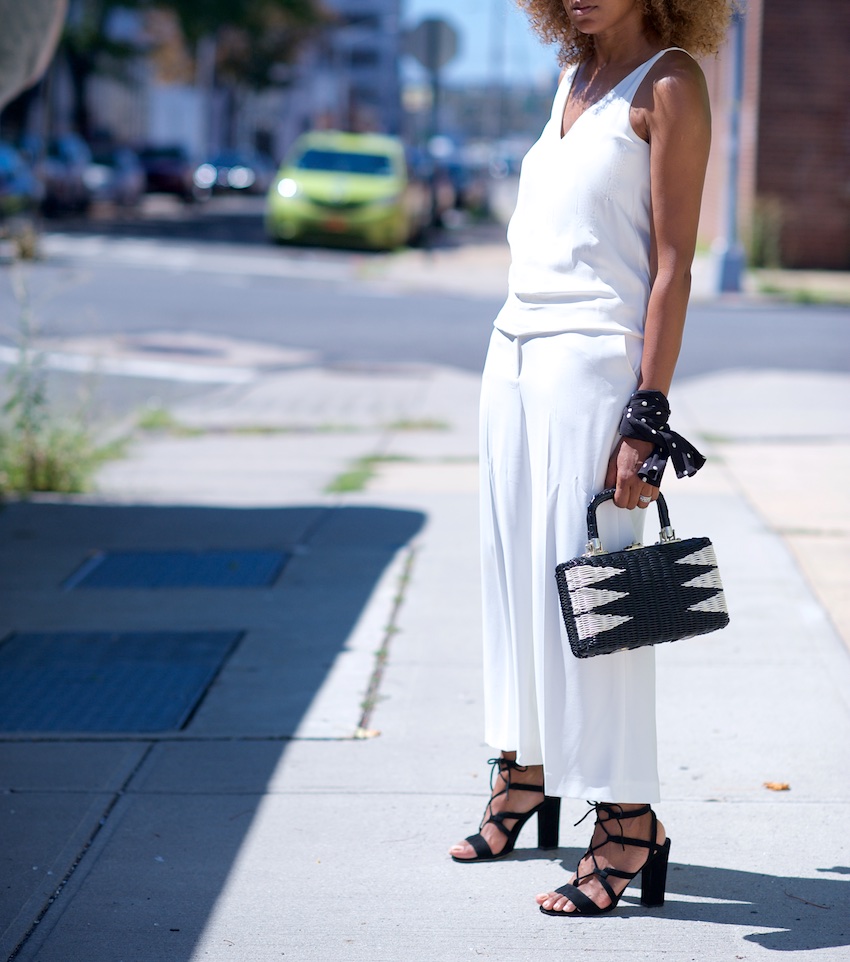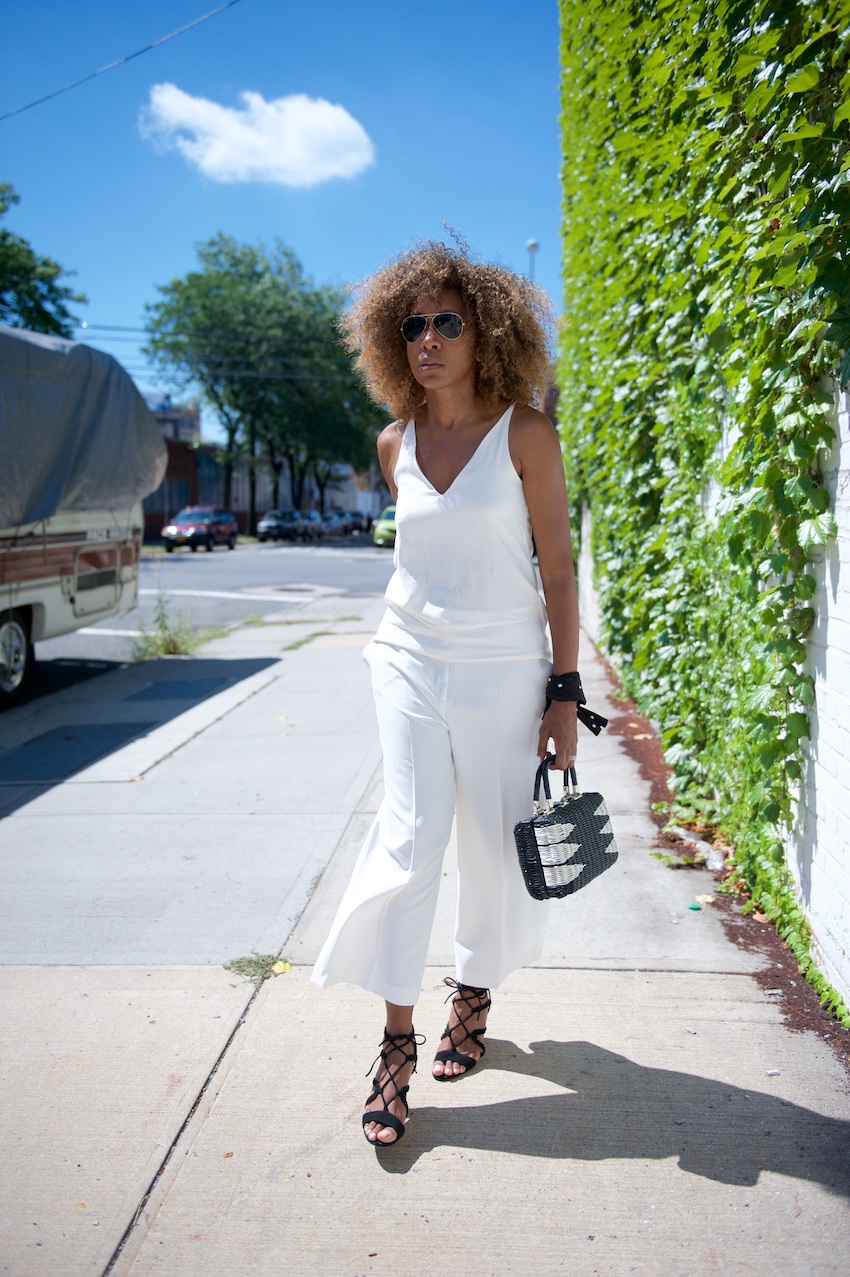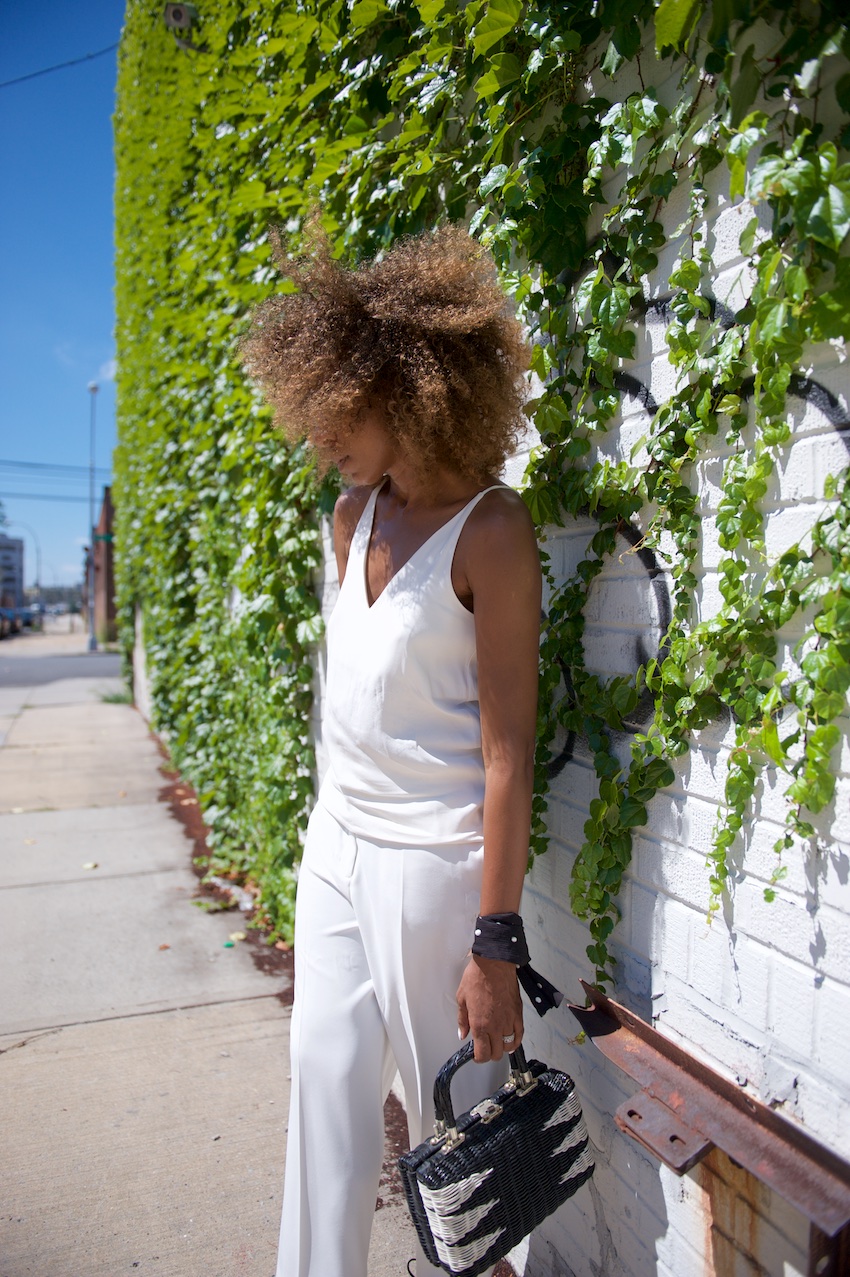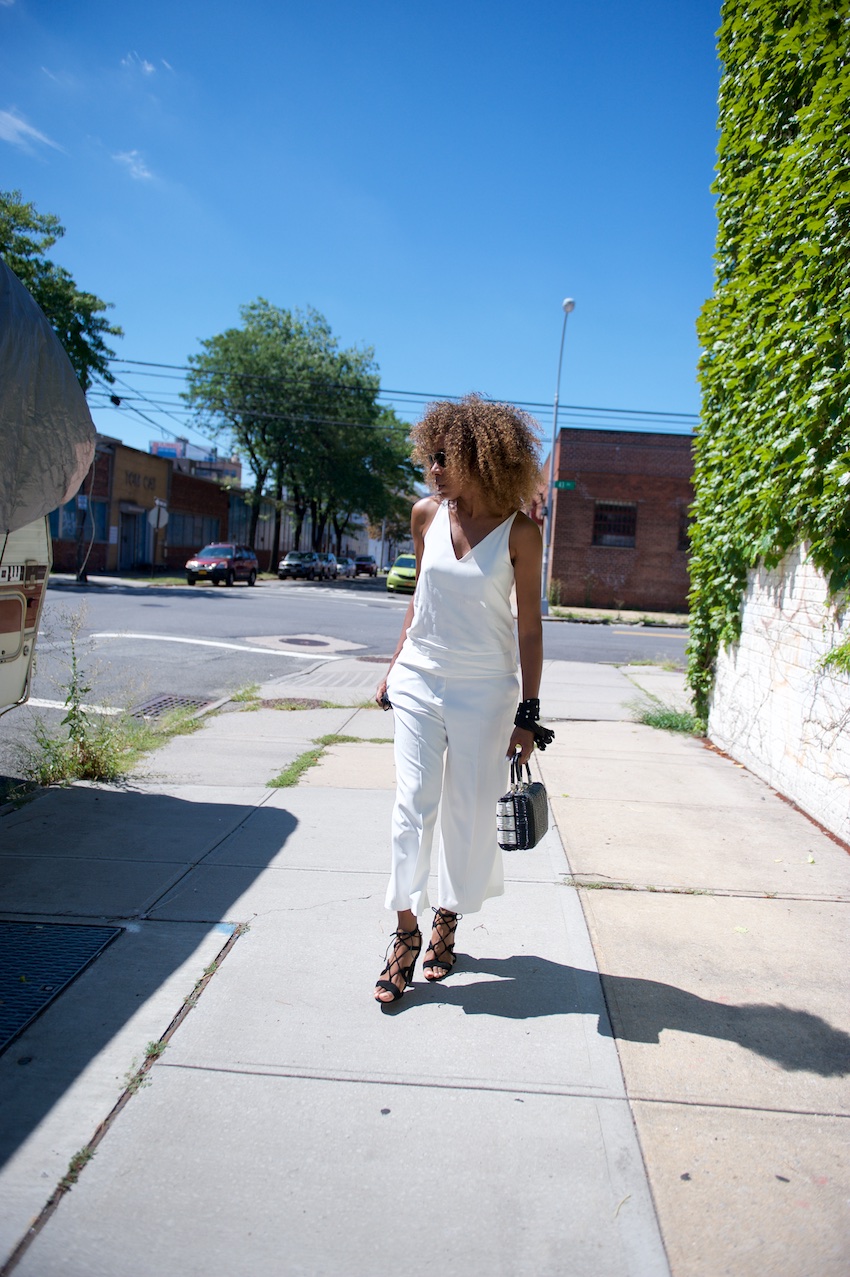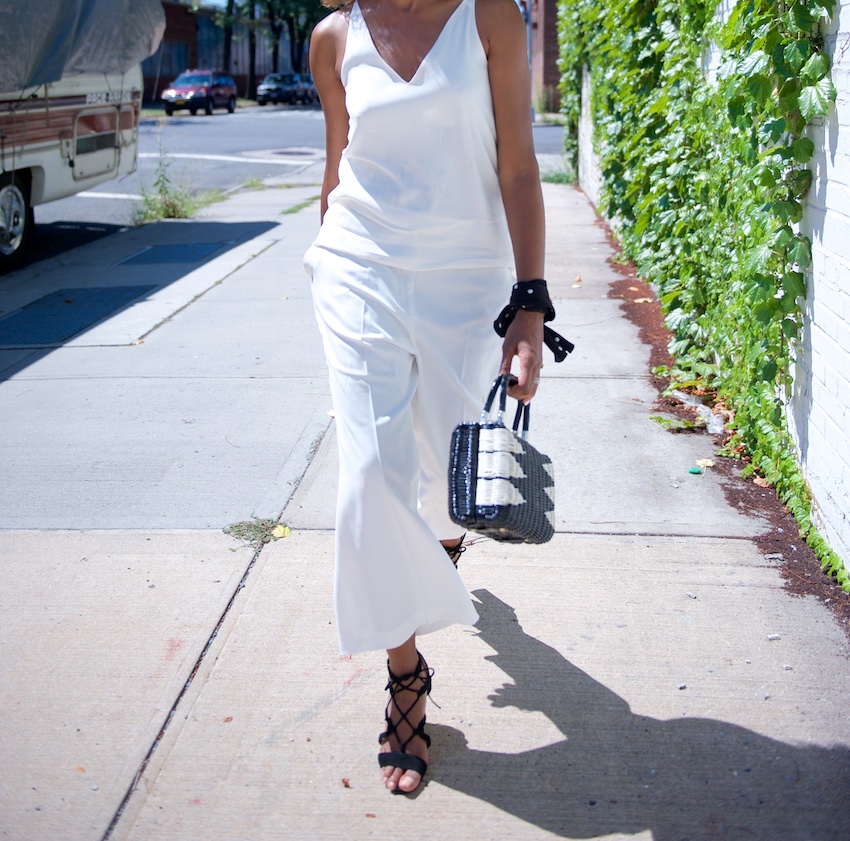 My mind goes blank when it's THIS hot.  It's 101 degrees this weekend. I kid you not. Is it this hot where you live??
Wide leg pants are a God send right now.  They skim (get two sizes up for slouch) and work with flats or heels. I went the latter because I miss showing looks with heels.  For those who say they can't wear culottes or wide leg pants because they are short, add a good block heel like Topshop's Razor mules for comfort and for looking like you give a @**#.  Wearing the same colour top helps too although I only did it this time to show off my vintage bag find on Saturday.
Snapchat fam know about this find who watched me video finding it (Karenbritchick if you're not yet on there following my shopping antics).
It opens like a little suitcase and reminds me of the gorgeous little Mark Cross Grace bags.
So – is it this hot where you are??
.   .   .
Blouse: H&M.  Wide leg trousers:  Zara (on sale). Try Topshop or Asos which has loads of styles.  Sandals: Dune.  Bag: Vintage. Shades: Ray-Ban