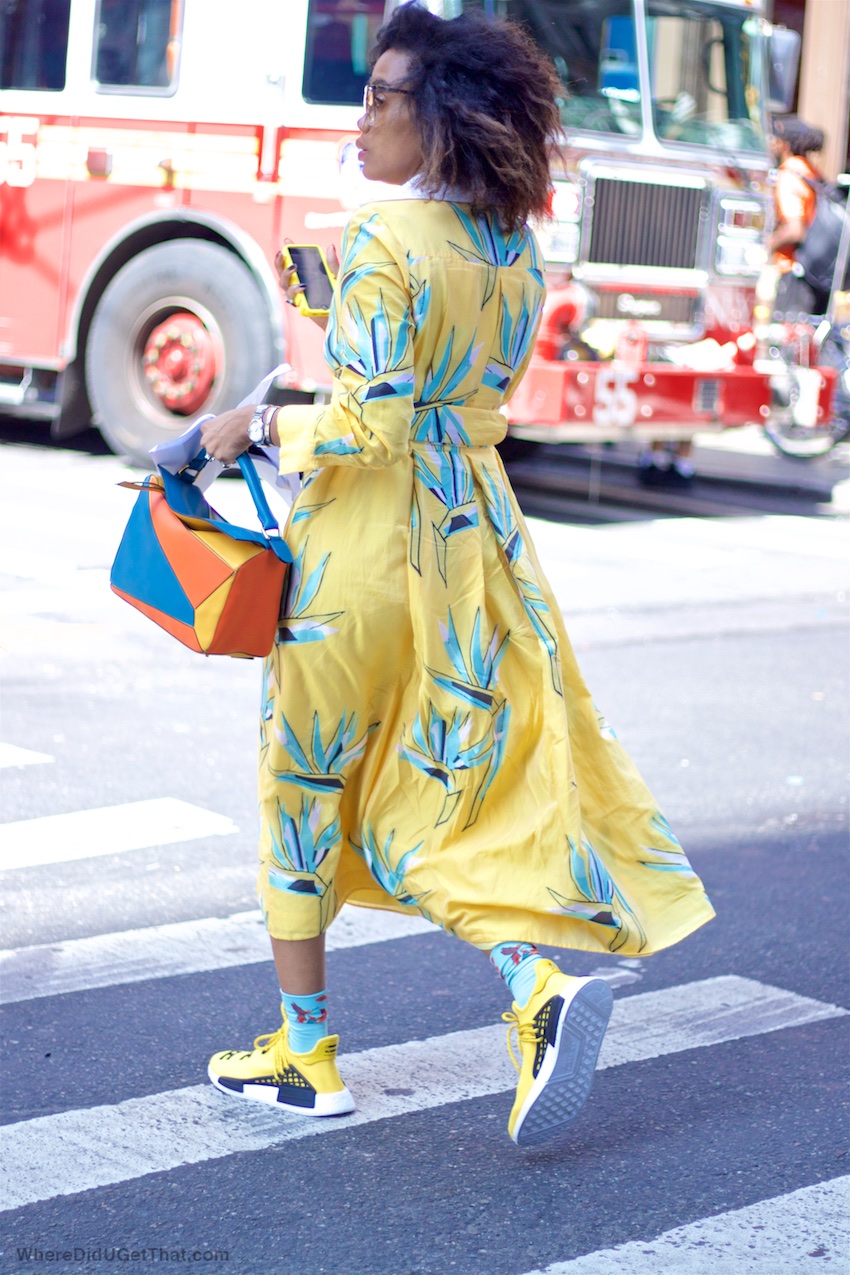 This best summarizes that summer has not intentions of leaving New York any time soon!
I literally ran after Jan as she was making her way over to Balthazar restaurant in Soho.  What a jolt of color on Spring Street.   She literally whizzed right by me while I was nattering with a couple of friends. You've never seen me move so fast to catch her.
That Loewe puzzle bag though…!