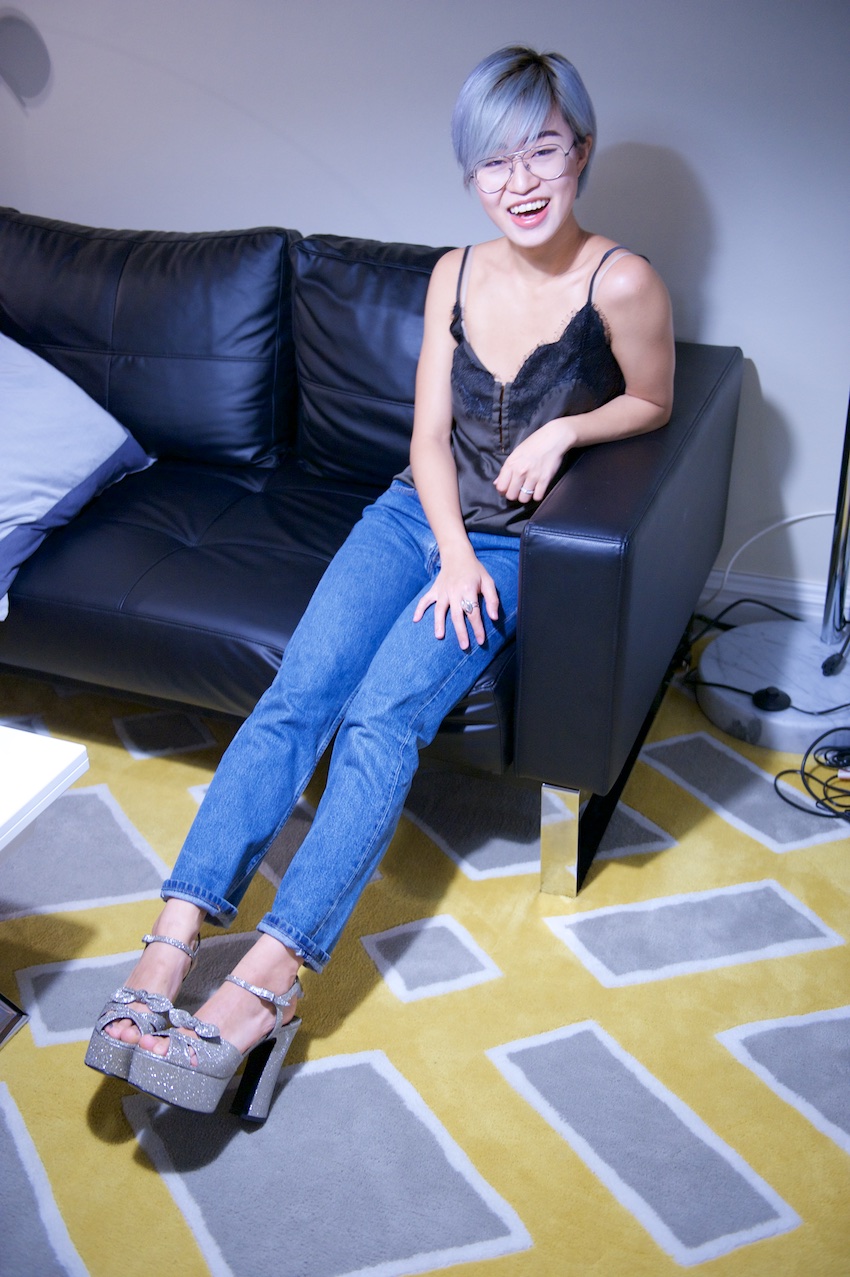 Definition: The Full Monty: 
A British slang phrase.  It is generally used to mean "everything which is necessary, appropriate, or possible; 'the works'"
.  .  .
I randomly met Mia through a bag forum.   She offered to shoot me for my blog and that snow balled into a friendship which eventually, lead me to her closet.  Snapchat fam saw the video footage of this visit which featured copious sharp intakes of breath from yours truly.
A photographer and jewelry designer, take a peek into the wardrobe of Mia, which includes a heavy dose of her (and our) greatest weakness – shoes!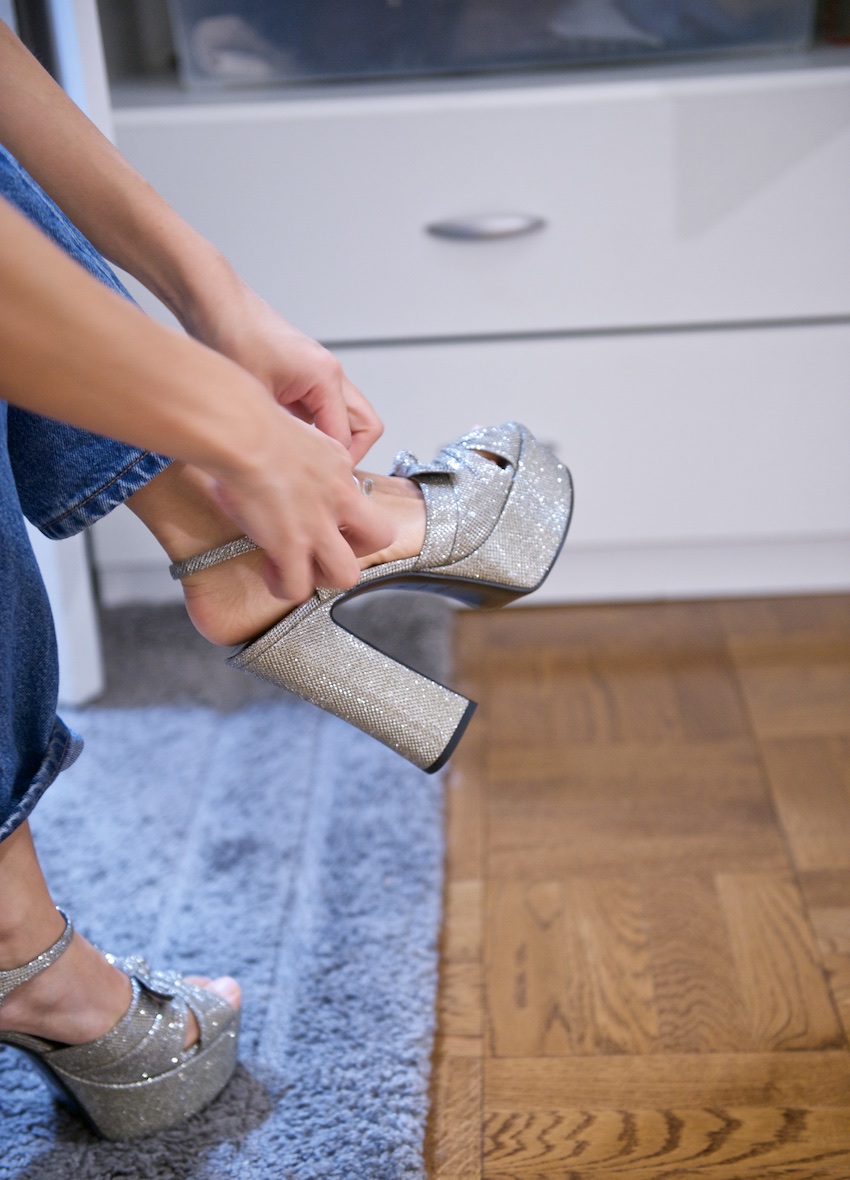 Saint Laurent Candy Glitter Platforms.  Similar style from Office.
I just bought these. They look so disco like that I wasn't sure about but they are so comfortable.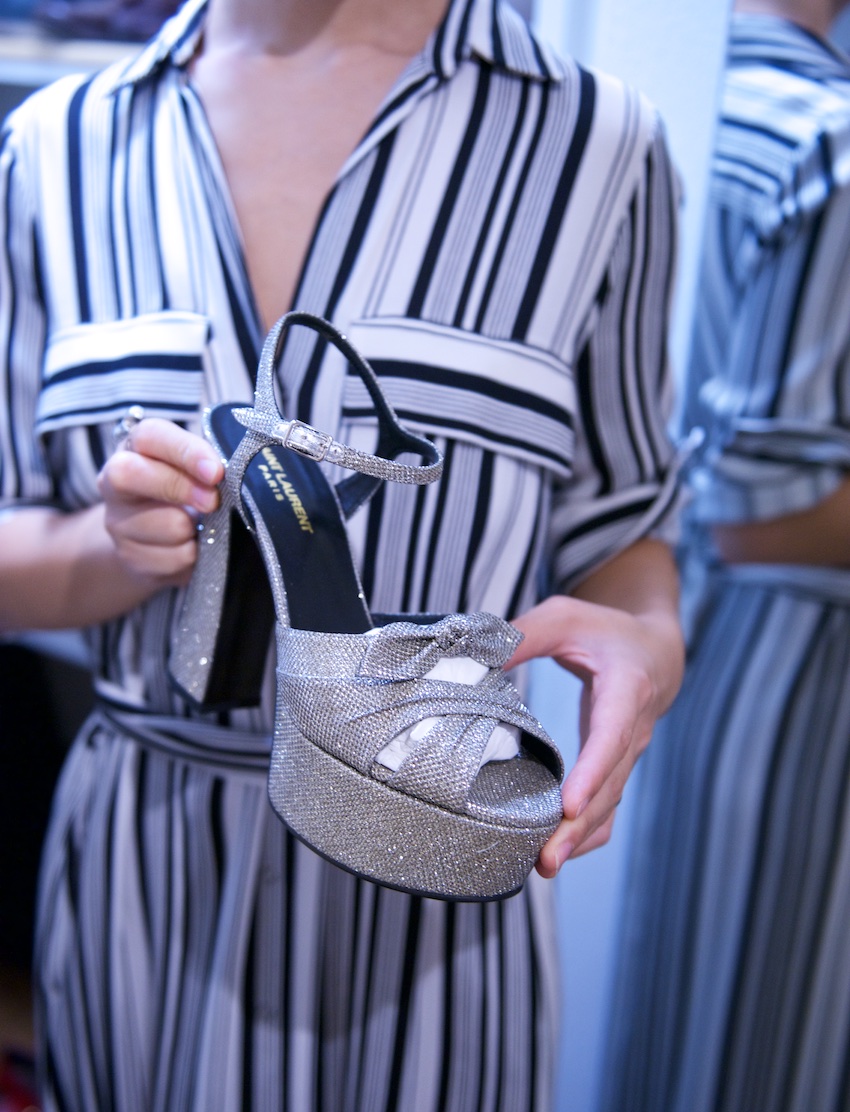 They had these in plain colors but I figured if I'm getting them, I'm going all they way.  They have them in velvet and I want them.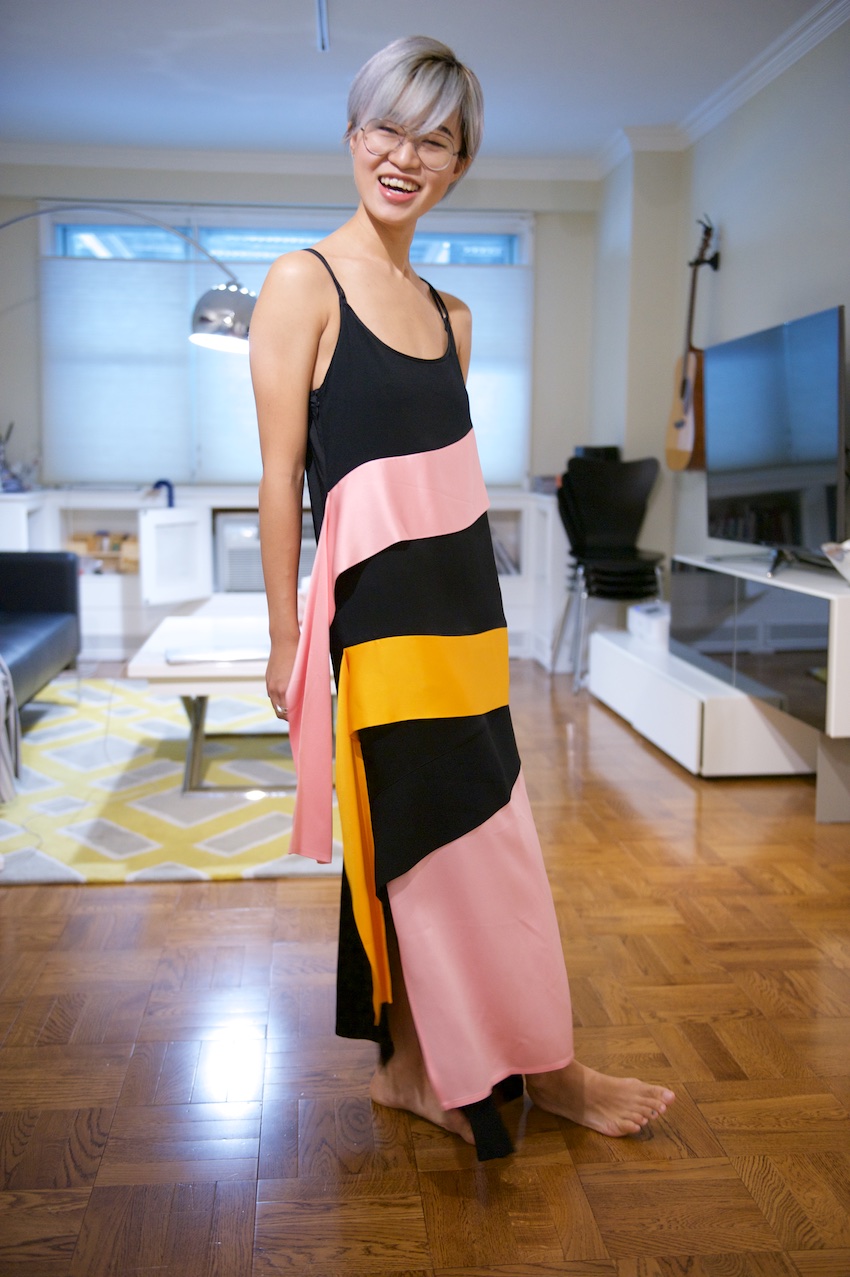 Dress: MSGM
I found this dress at a sample sale. It's kind of casual but not really.  I have a lot of ambiguous dresses that I have no occasion for but I love them.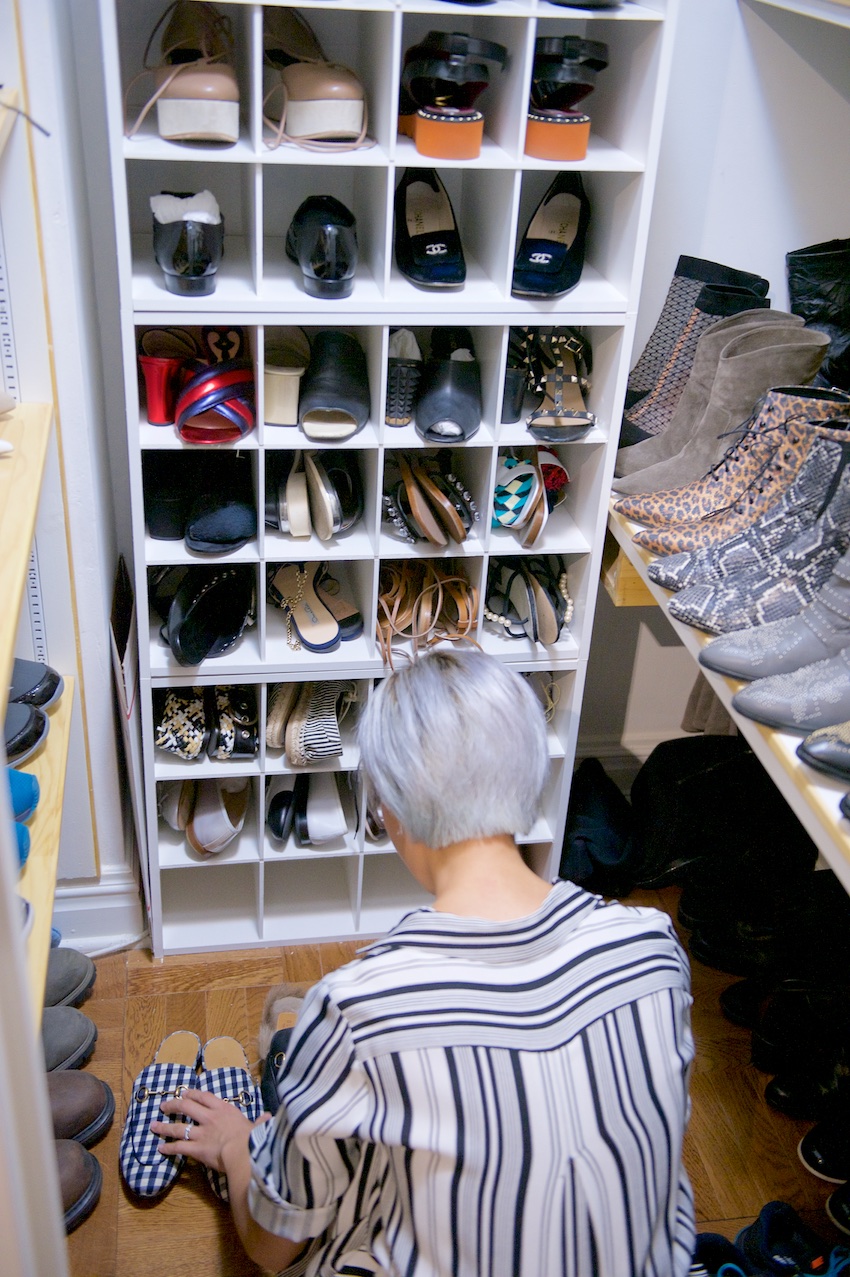 I've been more into shoes than bags.  I went a little Gucci crazy this year.  They are so good with their new designer.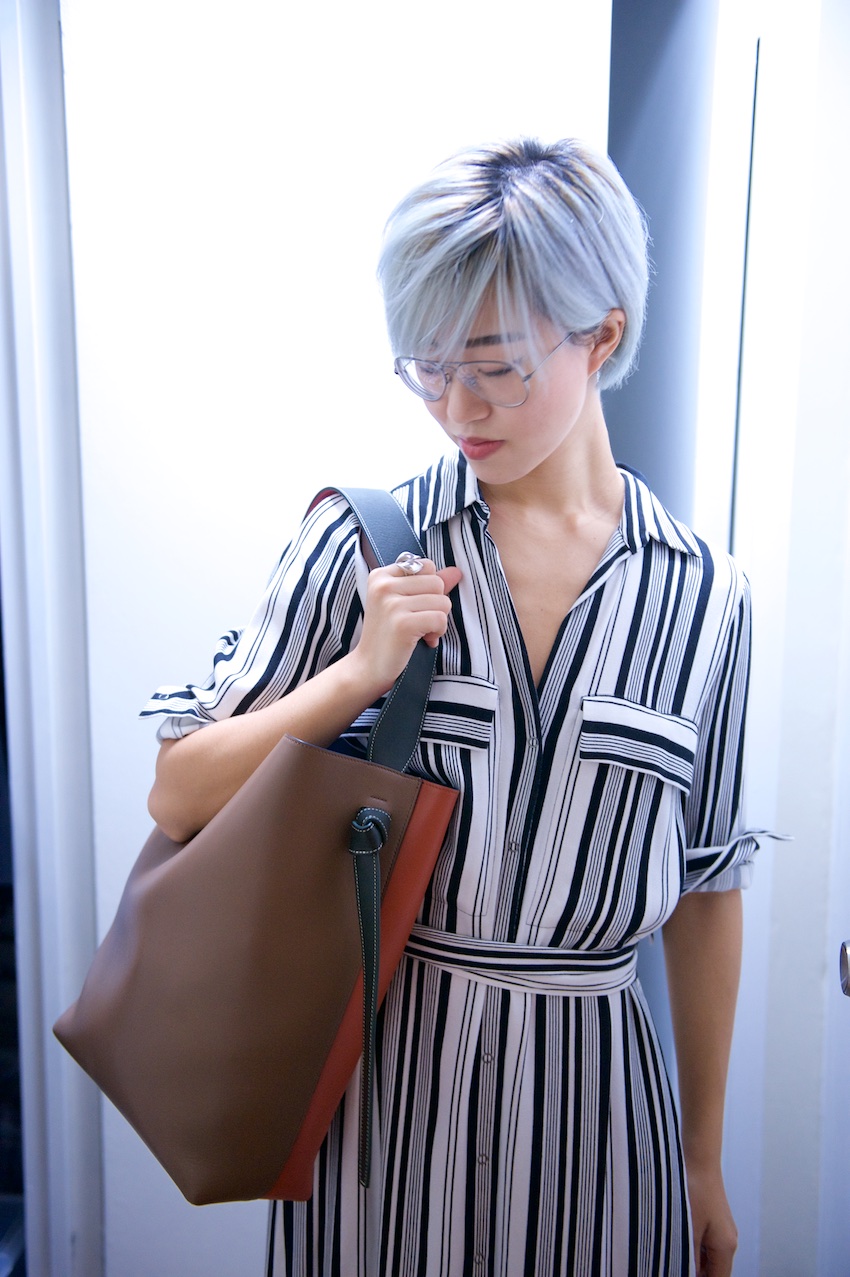 Bag:  Celine
I don't really have big bags except this one and the Givenchy Antigona.  I feel like everyone needs that one big bag.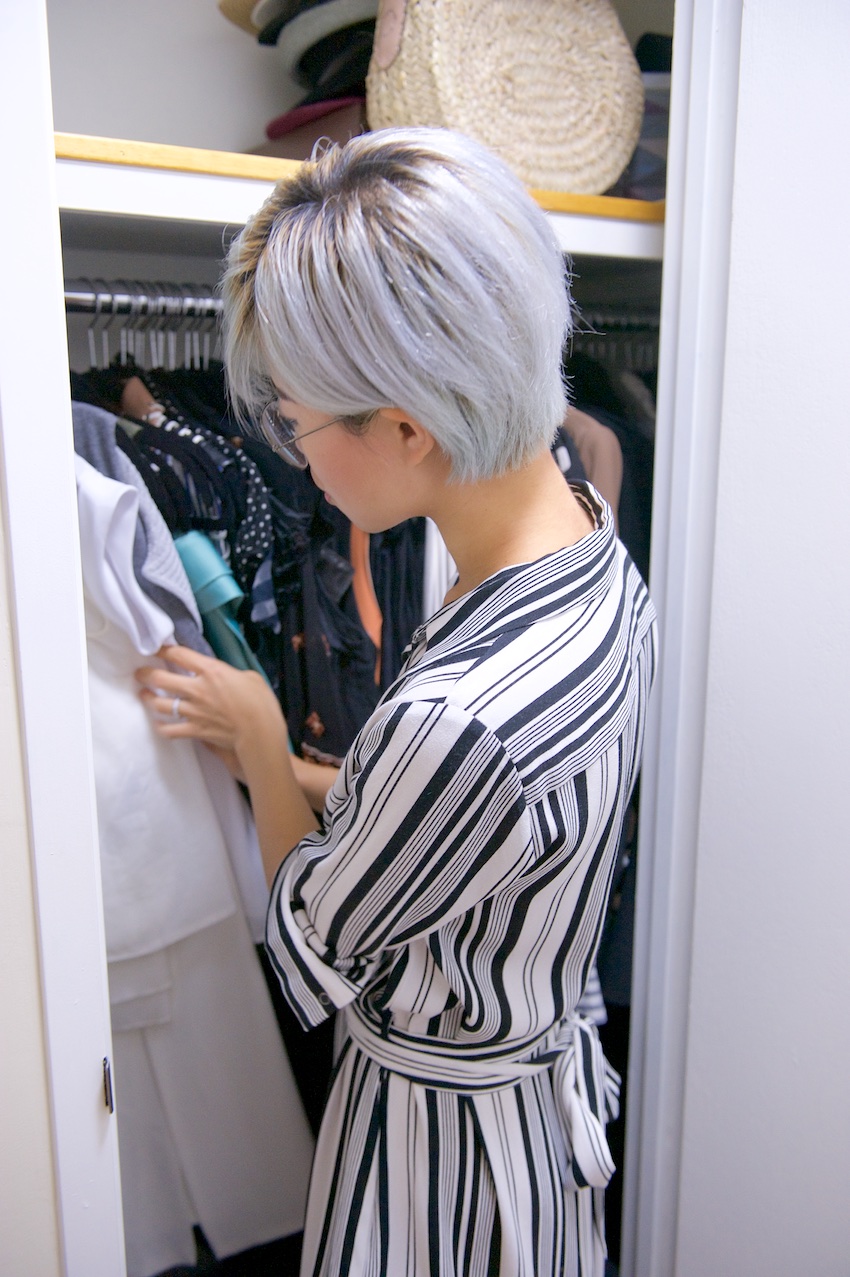 I would describe my style as down to earth yet fashion forward.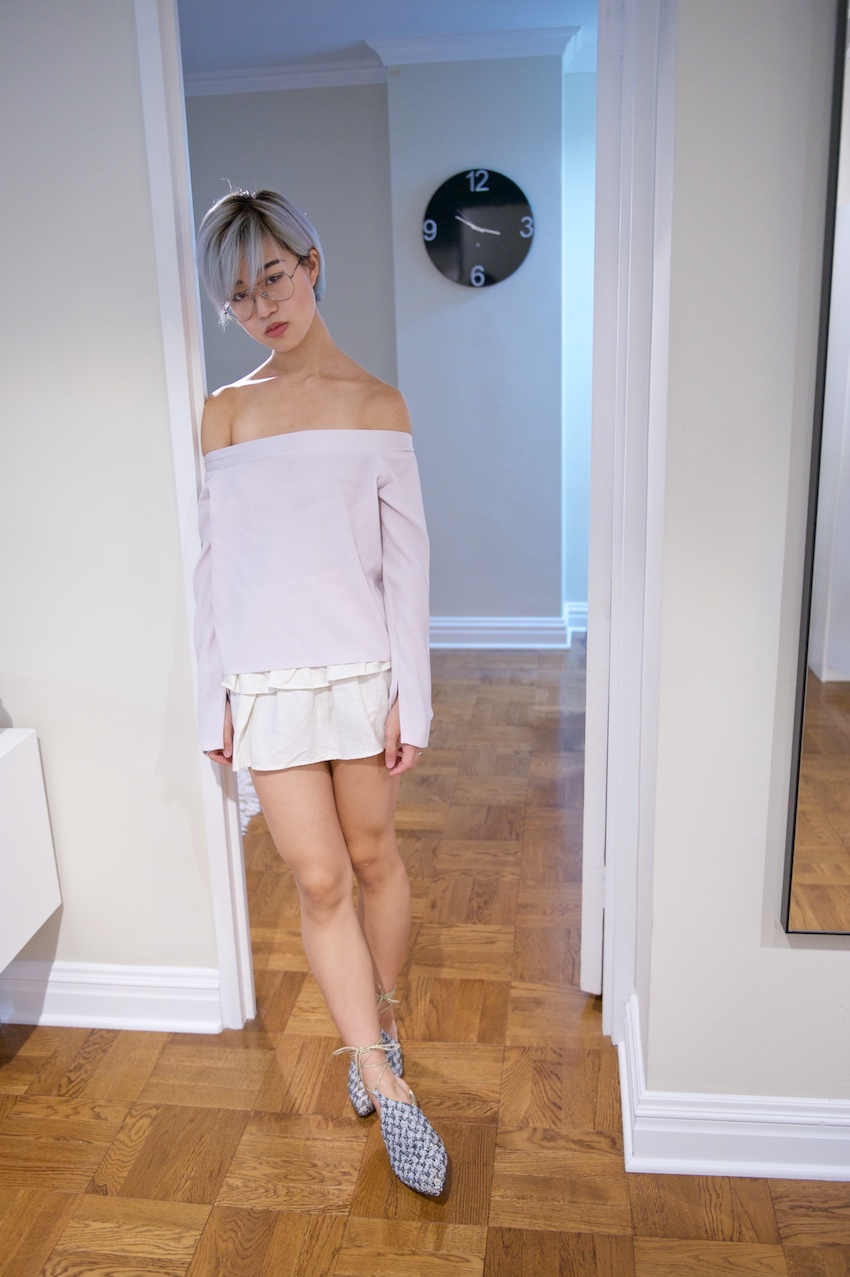 Shoes: Chanel  (on sale)
These shoes are actually really comfortable for me.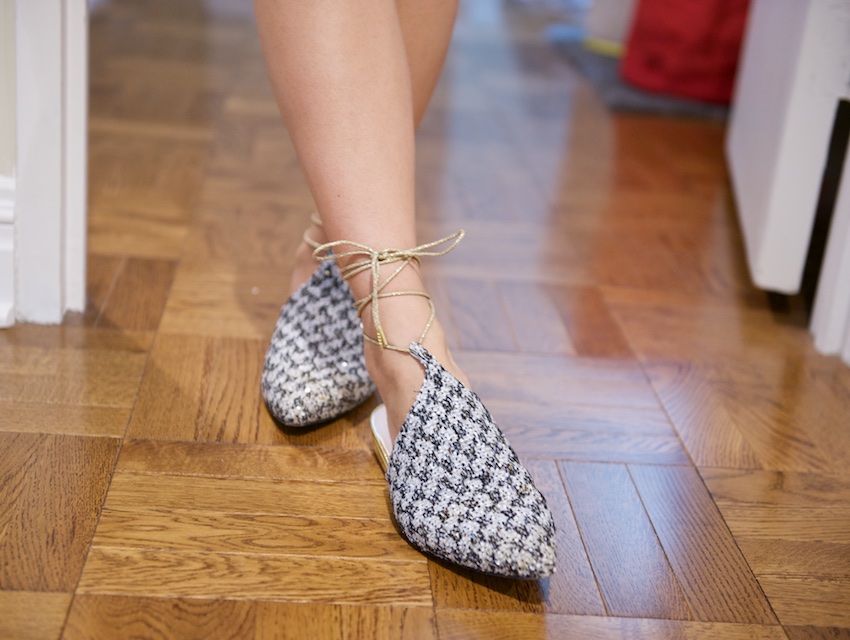 I don't like wearing heels.  If they are too hard to walk in I feel like just taking them off.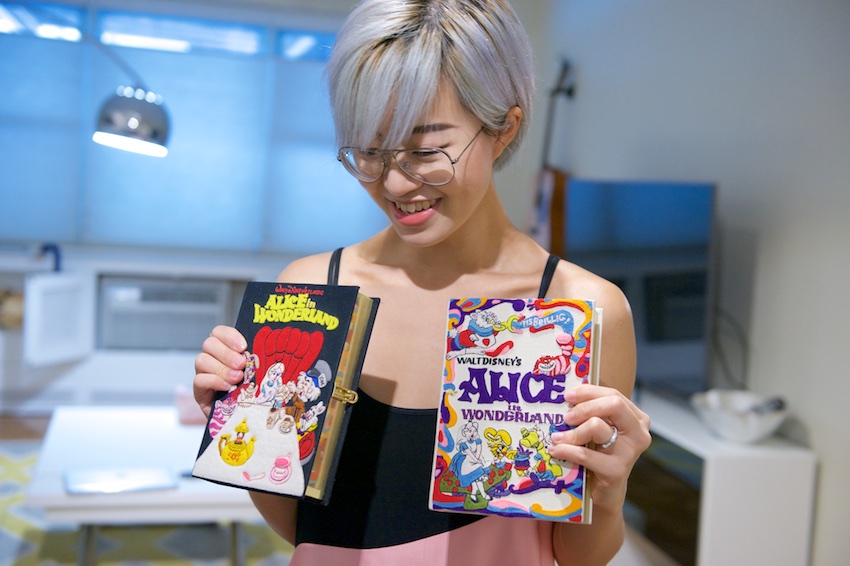 Columbia Le-Tan clutches
I love the book so much and I feel like these go with everything.  They do go on sale so you just need to wait for the good ones.  It's good to pick a book that you know.   The new collection is Snoopy.
I wear them everywhere and with denim or shorts – anything really casual.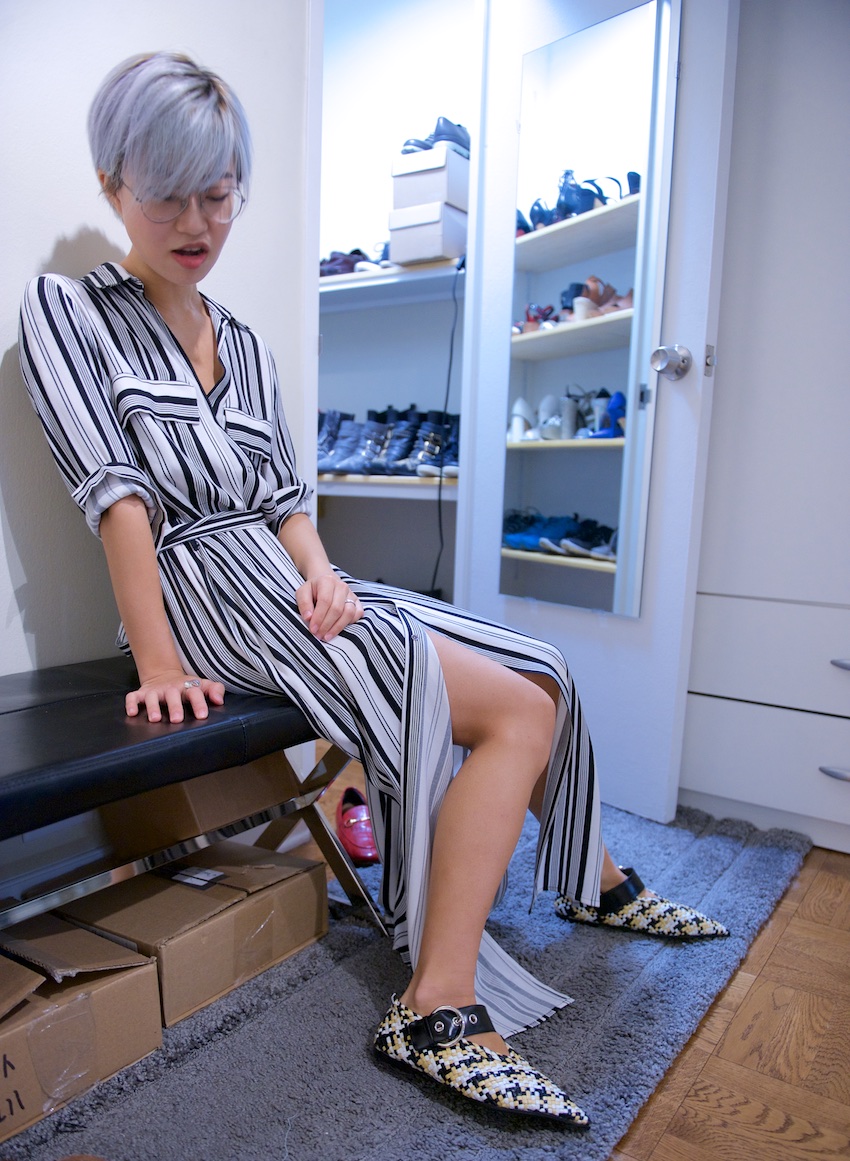 Shoes: Celine
These are the most expensive shoes that I have purchased.  I think like $1300?  They are hand woven.   You can wear the black strap in front or put it behind your heel.  I wear them what I'm wearing now or with grey denim jeans. They look really good with culottes. My husband said they look like elf shoes but I don't care.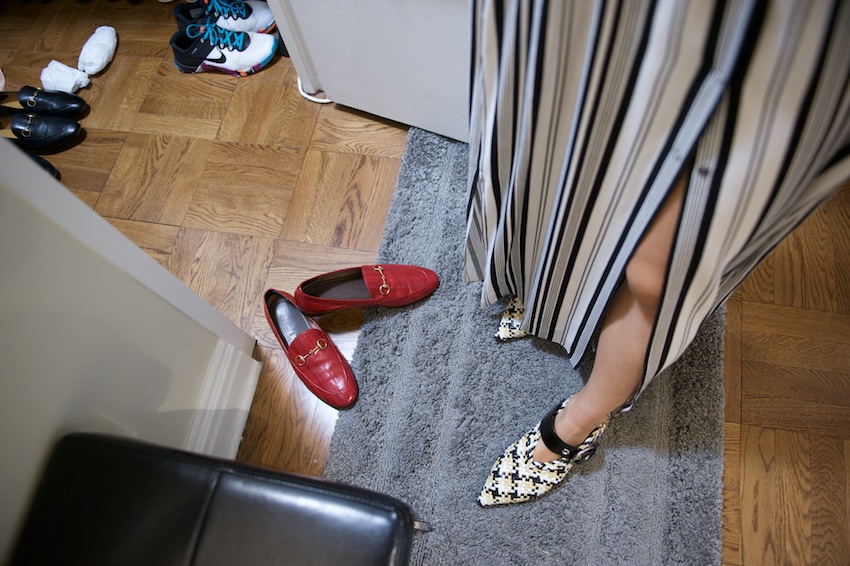 It started with the Gucci fur slippers bought in the winter last year and by Spring I got others.
I feel like the Celines are very timeless just like their loafers.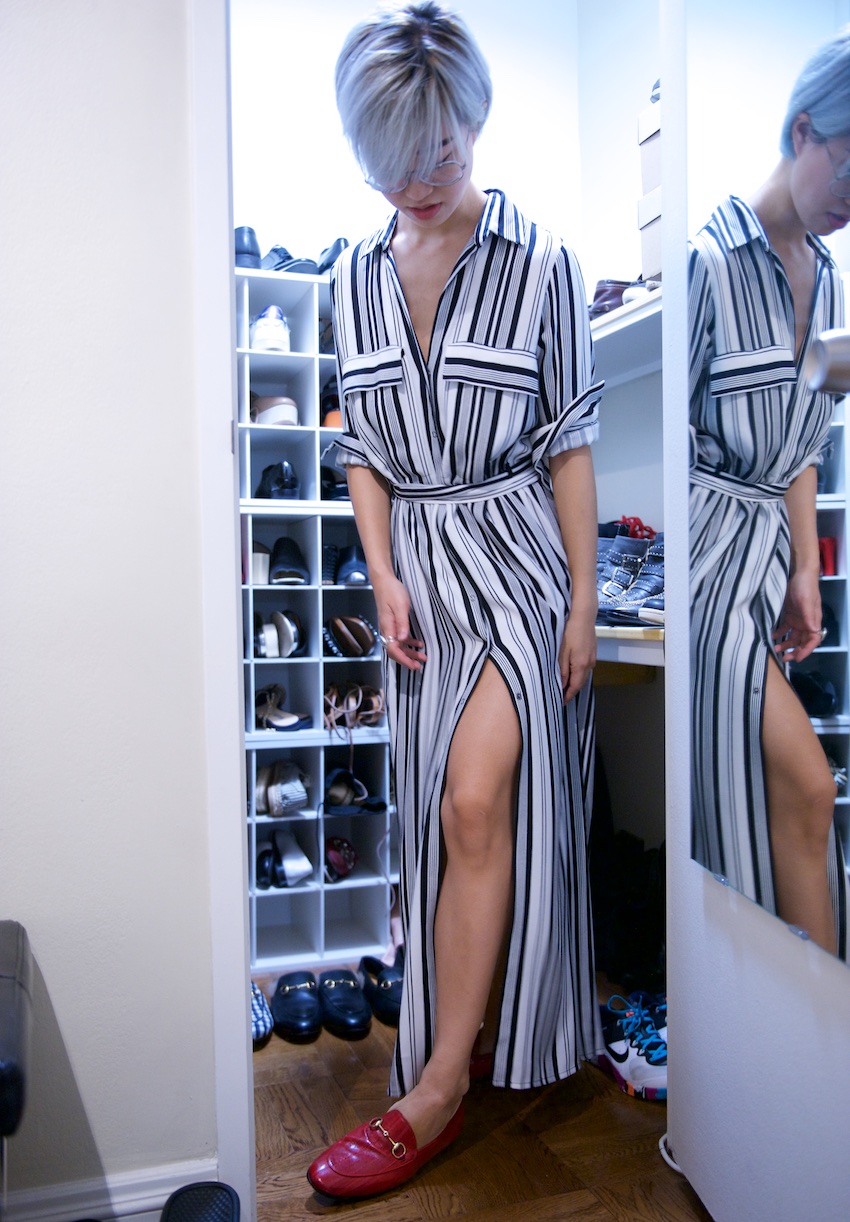 Gucci Princetown Eel loafers.  Similar loafers from Office.
I love that these are masculine but still feminine at the same time and they are really comfortable!
.    .    .
Bags or shoes?
Shoes
Winter or summer?
Summer
Denim or leather?
Probably denim
Vintage or Ready to Wear?
Ready to wear
Barneys or Bloomingdales?
Barneys
Gucci or Celine?
Celine although for shoes, maybe Gucci