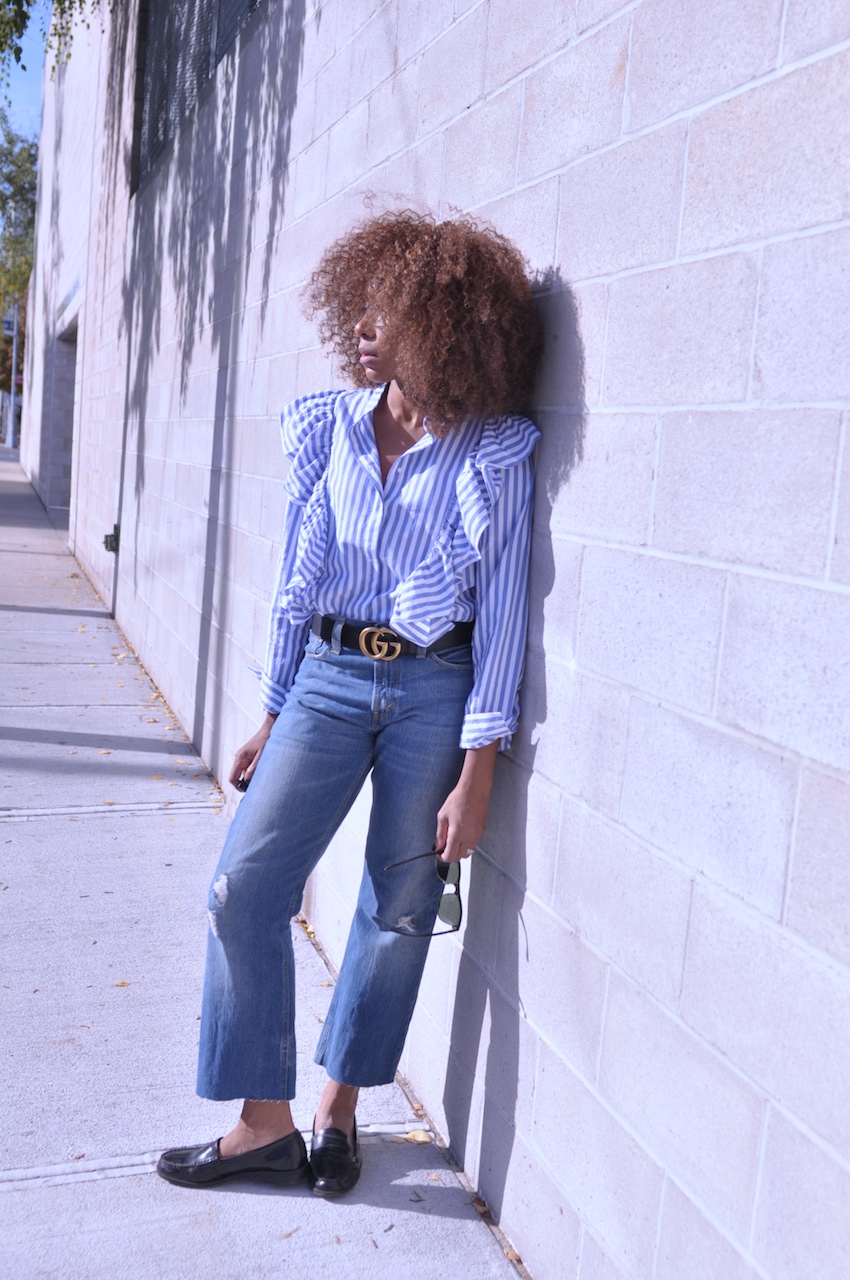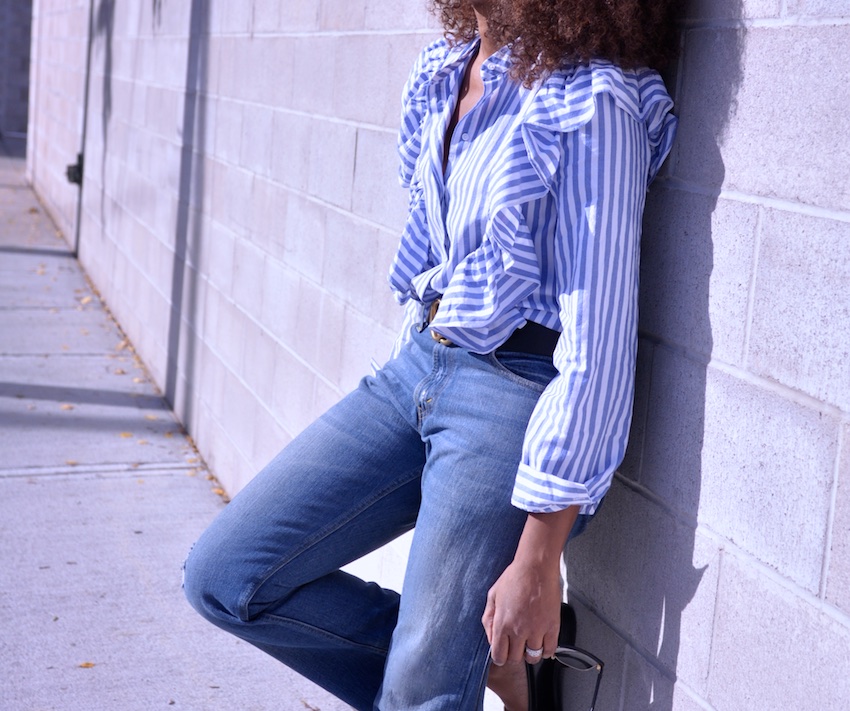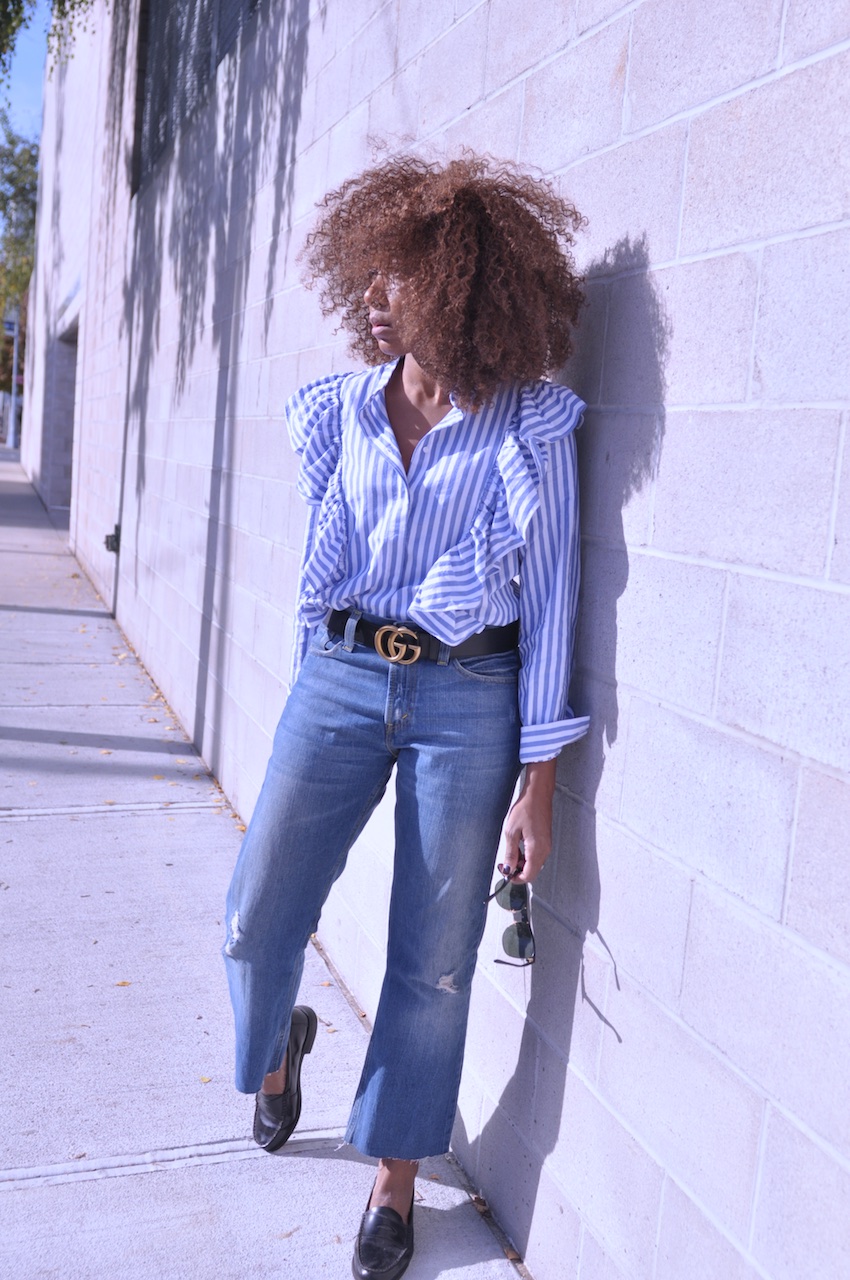 What did you get up to this weekend?  A lot? Nothing?  A very special friend is here with me from London so it feels like a slice of home is with me.
The above outfit I showed you first on snapchat (karenbritchick) where I am slowly, between that and Instagram stories becoming slightly addicted.  The before/after videos of a new wig are on there too.
p.s If you order the blouse, it runs small so order up a couple of sizes for slouch.
.   .   .
Blouse: H&M (comes in plain white as well).  Jeans: Levi's. Shoes: Bass loafers. I used to wear these when I was a teenager! Shades: Ray-Ban Clubmaster