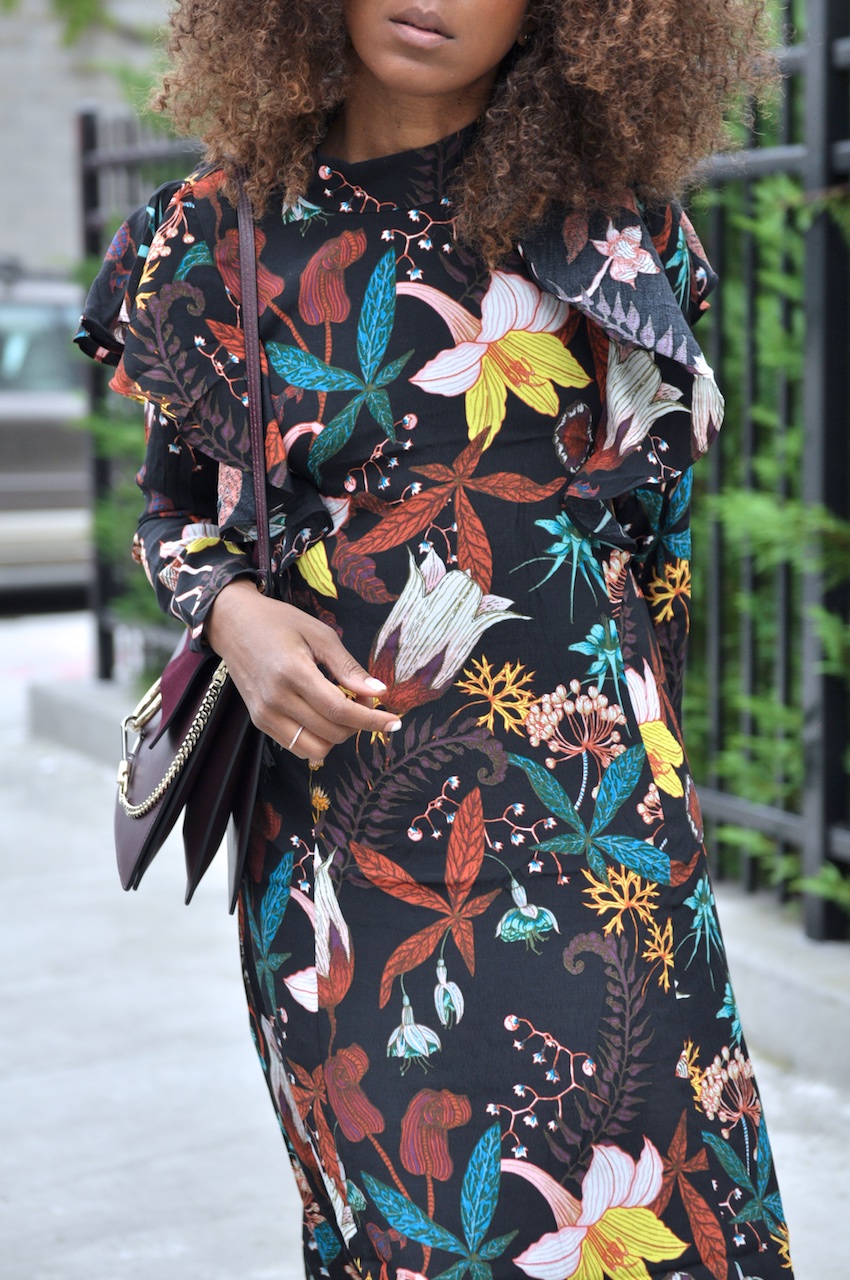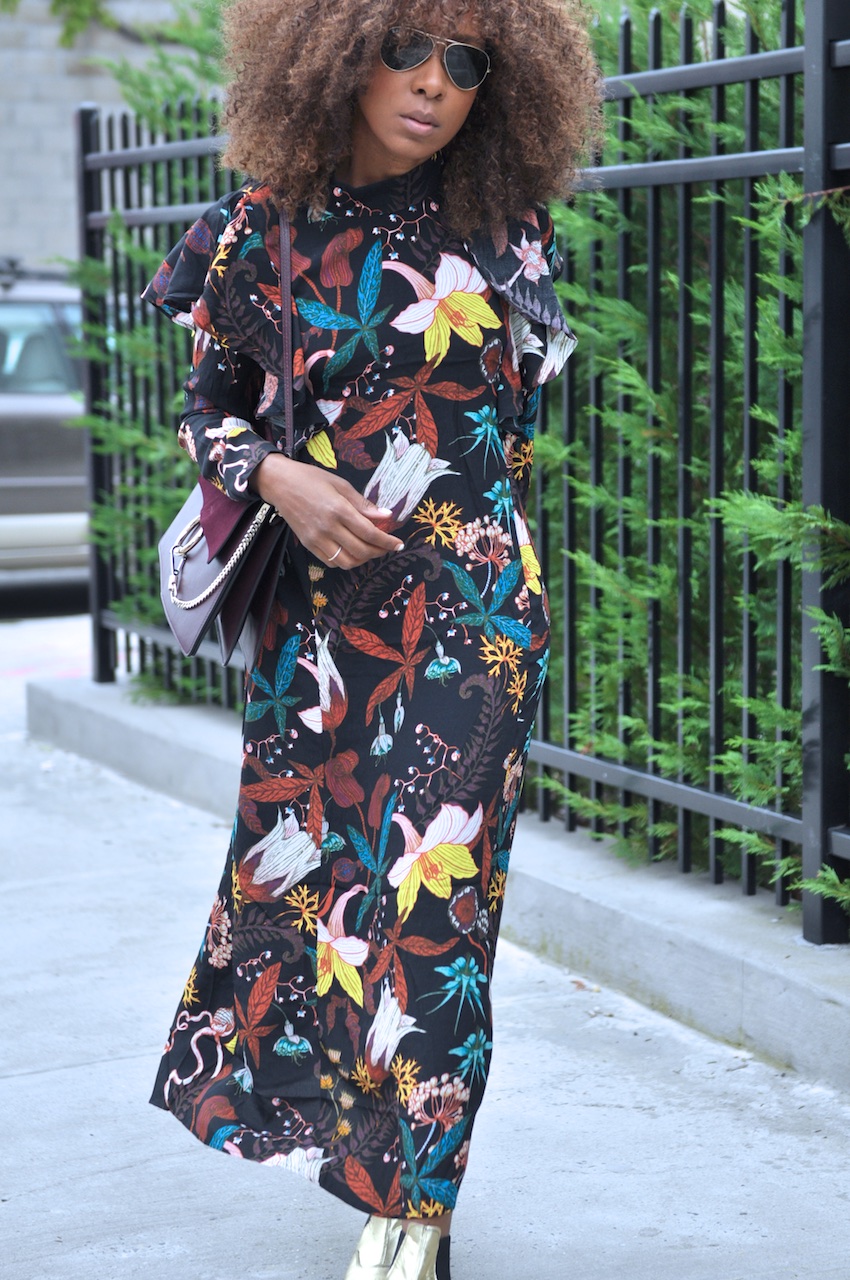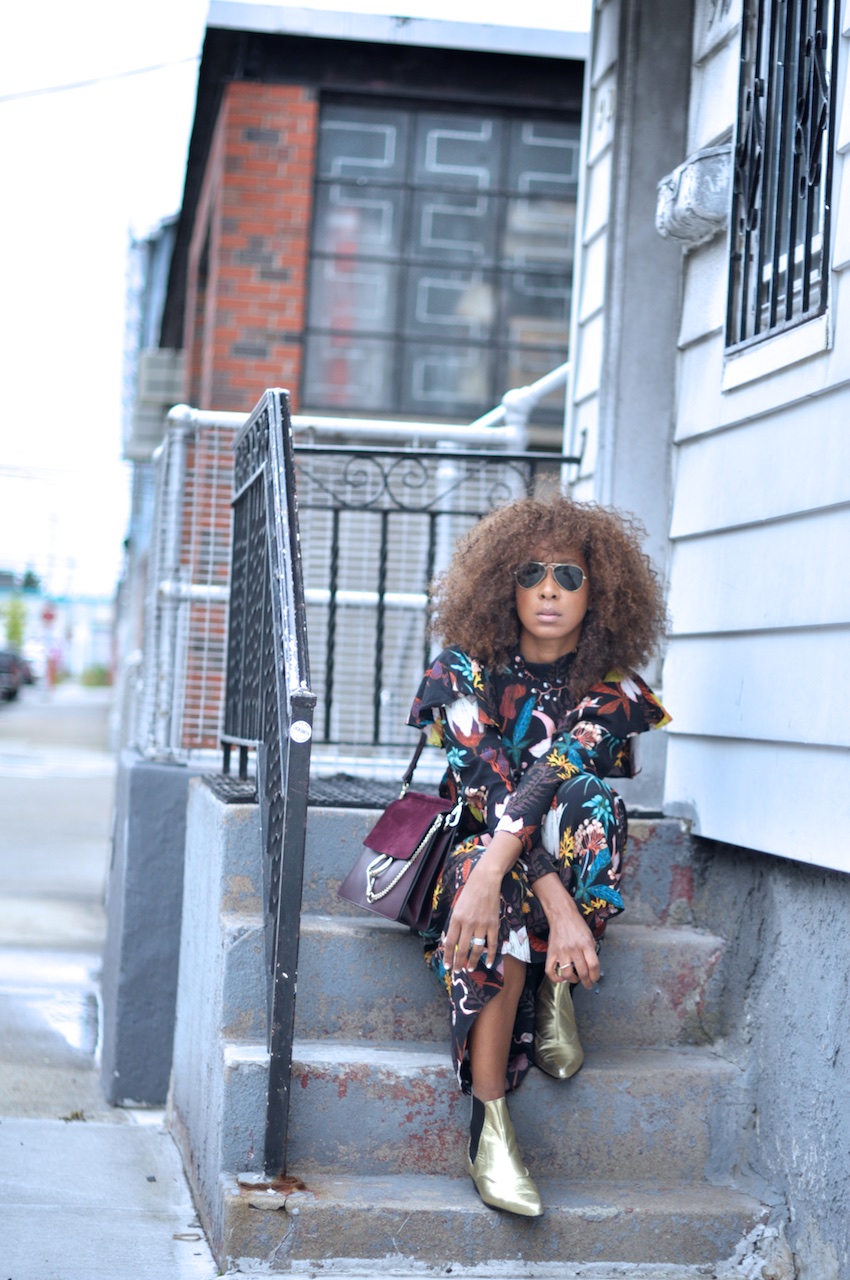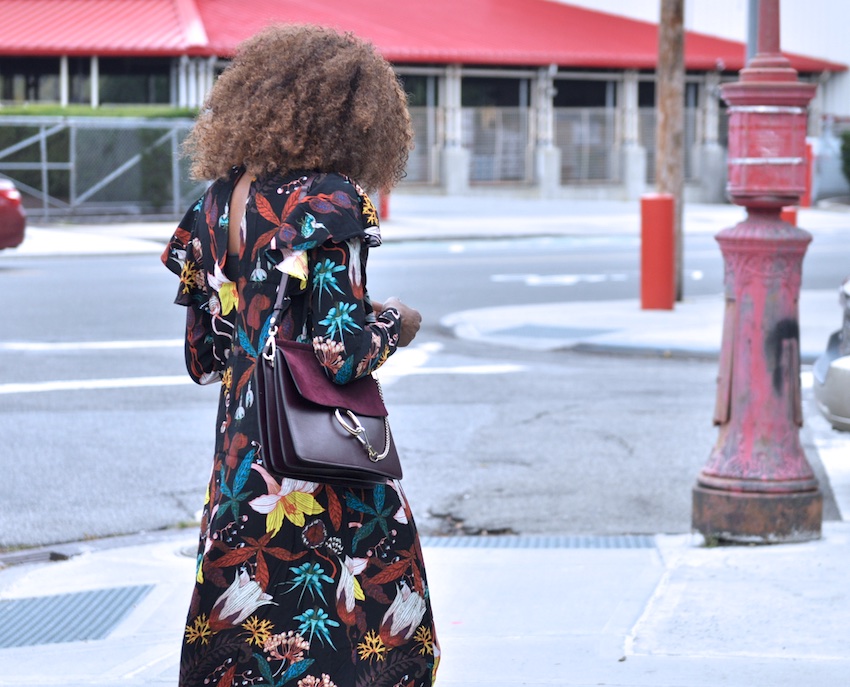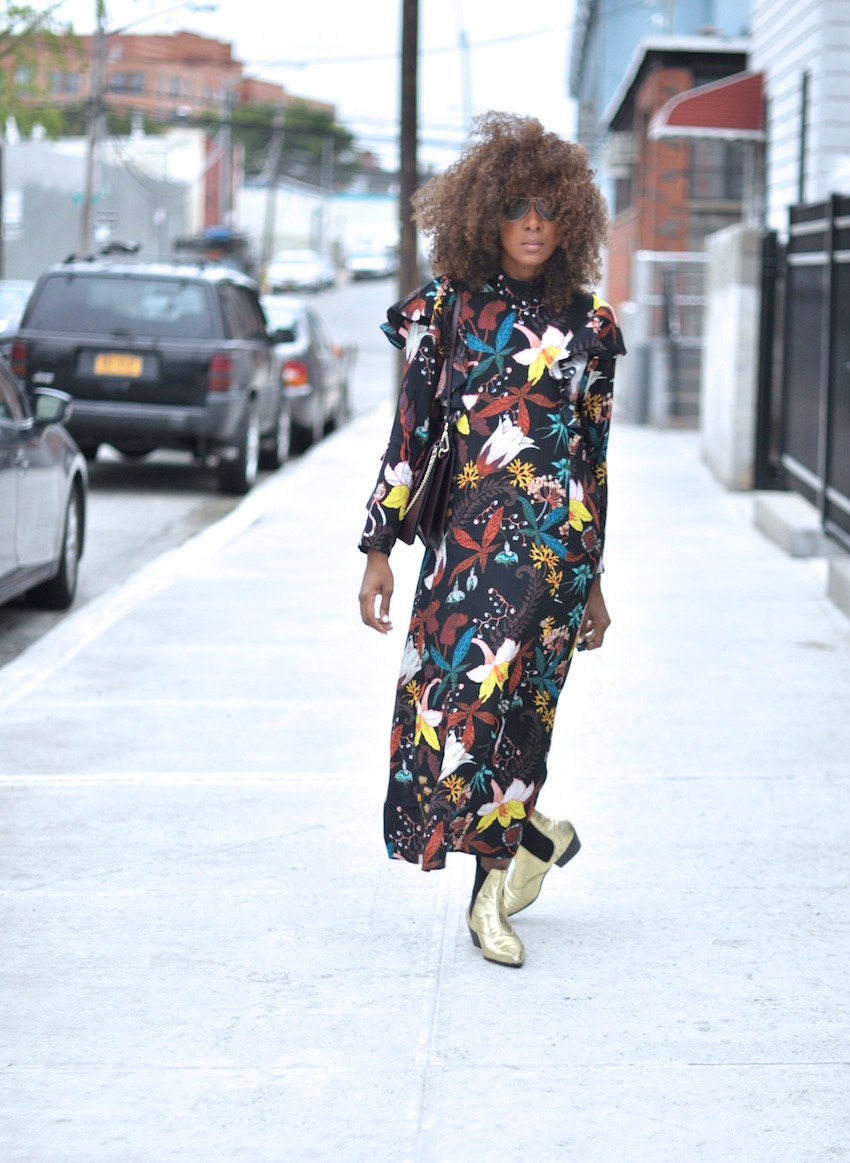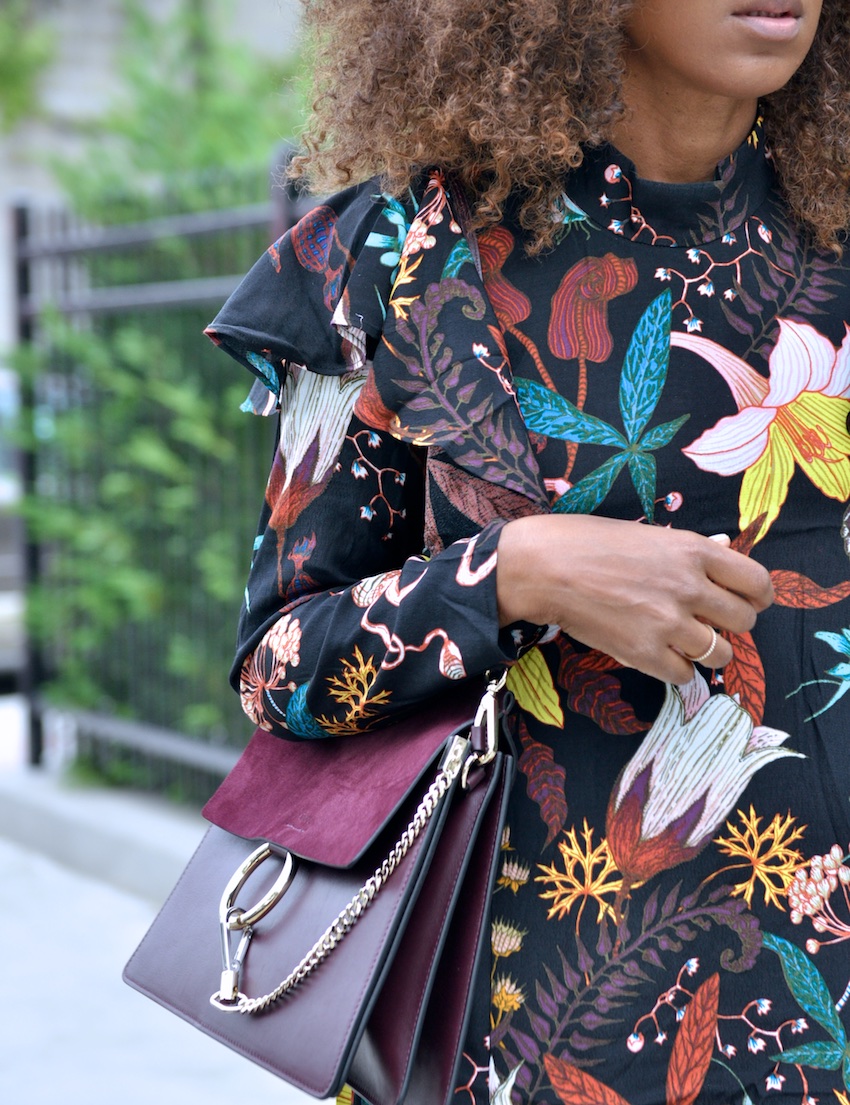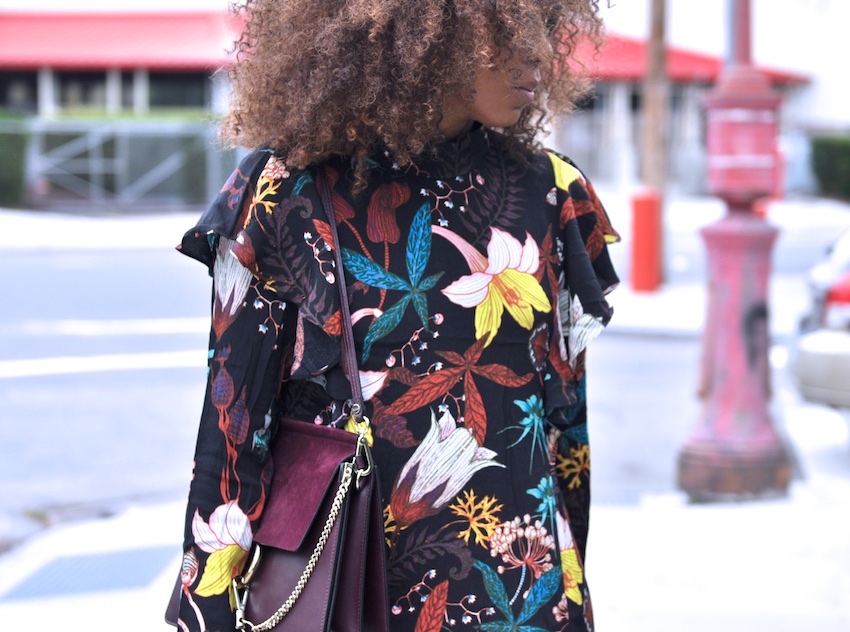 Did yesterday's post on  15 velvet bags tempt you?  If not then maybe the above H&M dress will.   Soon as I saw the price – correction, soon as I saw the dress I was in.  Then I saw the price and a week later it was at my front door.
It's got all the things I look for: long sleeves, maxi length, loose cut.  Then the frill shoulders? and that winter floral print??  Oh FFS!   Let me make apologies now in advance for future posts in this dress (and/or Instagram).
Tip: order two sizes up for a non-cling fit.
ps. I will soon give a full review on this Chloe Faye bag.  A reader asked me for some in depth thoughts on it plus some on Instagram mentioned it being on their consideration list so I will dish the good the bad and the ugly so to speak (a You Tube video would be ideal but let's not push my luck).
.   .   .
Dress: H&M.   Metallic gold boots: Trash and Vaudeville. Similars by Office, Topshop or Maje.  Bag: Chloe Faye bag.  Shades: Ray-Ban