I've had a lot of questions on Snapchat and Instagram (karenbritchick) about my wigs so here's all the info about them; where to buy and the pros and cons of each.    They are all synthetic, not human hair which says a lot for how synthetic hair has come a long way.  All cost under $40 (most under $25).    Every wig that I've bought has been trimmed a little.  Either to cut the overall length, or to snip a few strands at the front to frame the face better.  Most are half wigs  (except the first shown below) meaning that they are meant to be worn an inch or so back from your hair line and you leave your own hair line out to hide the front of the wig. But your hair needs to match the wig's curl and mine doesn't, so I wear them as a full wig with none of my natural hair showing.  They all have hair combs inside to keep the wig on your head. I usually remove the comb at the front (it pulls on your own hair too much) and secure with bobbi pins or I just leave as is without the comb and the wig stays.
Lastly, the more you wear these curly wigs, the bigger they get.  Lightly finger comb them at first to remove the ringlet look but after that they will grow like flipping chia pets.
.  .  .
OUTRE SYNTHETIC LACE FRONT WIG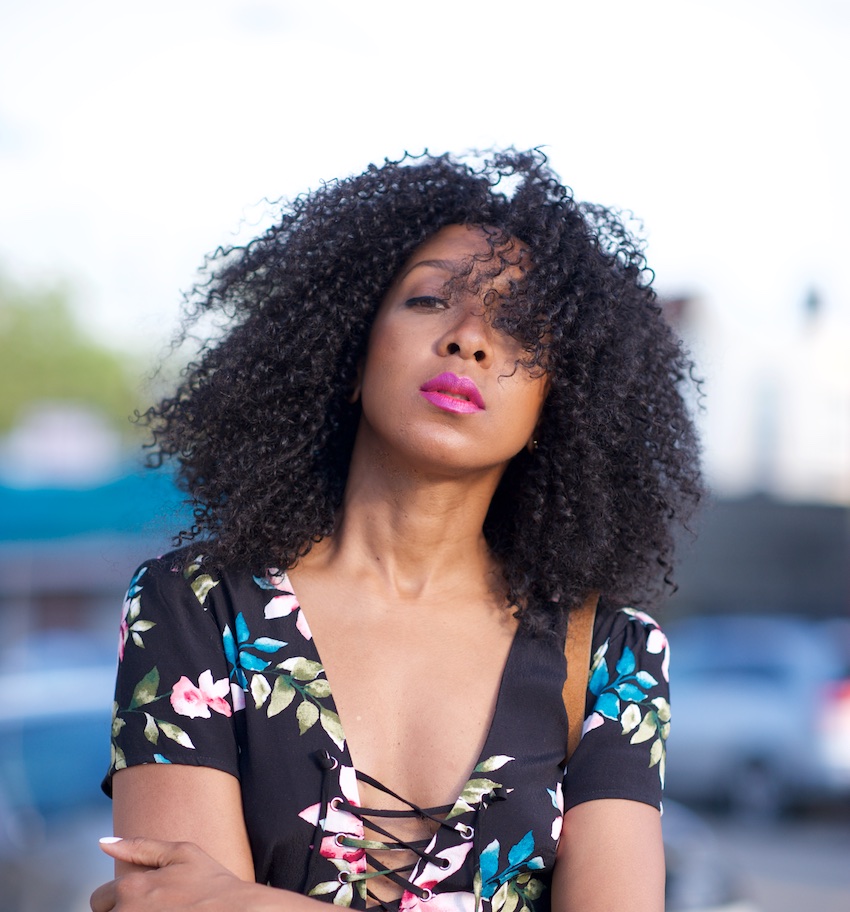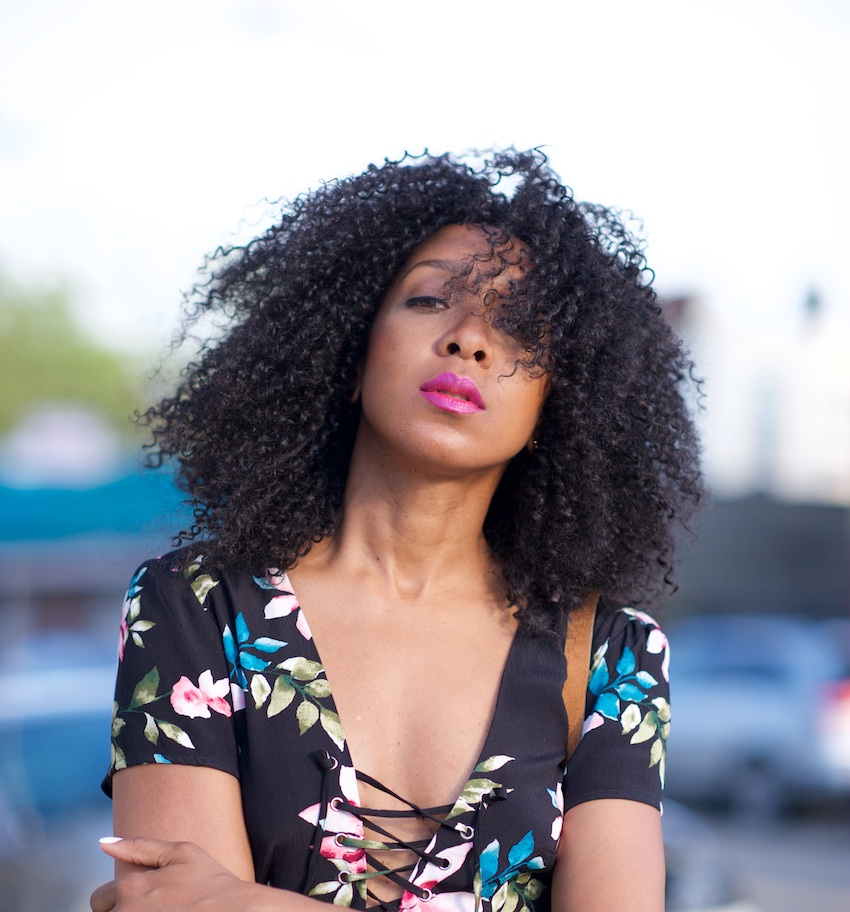 This was the first wig that I bought.  The curls are tight and I got it in almost black.  It was originally down to my boobs (it was that big) and I cut it because I looked like a witch with all that big black hair.  I have stopped wearing it because I prefer a softer texture, different color and a larger curl pattern.
Colour:  1B
Pros: Inexpensive, full and not bad if you like smaller curls.  The hair is relatively stiff.
Cons:   It has a lace band around the fronthairline that you need to cut off first.   This is a slightly more course hair texture that feels slightly scratchy. Hair quality isn't as real as the others and so feels less natural when compared to the others.   Perhaps I'd feel different if it was a different colour.
W H E R E    T O    B U Y
 (Sites include): Sams Beauty, Wigtypes and Ebonyline
. . .
VANESSA LA JAY SYNTHETIC HALF WIG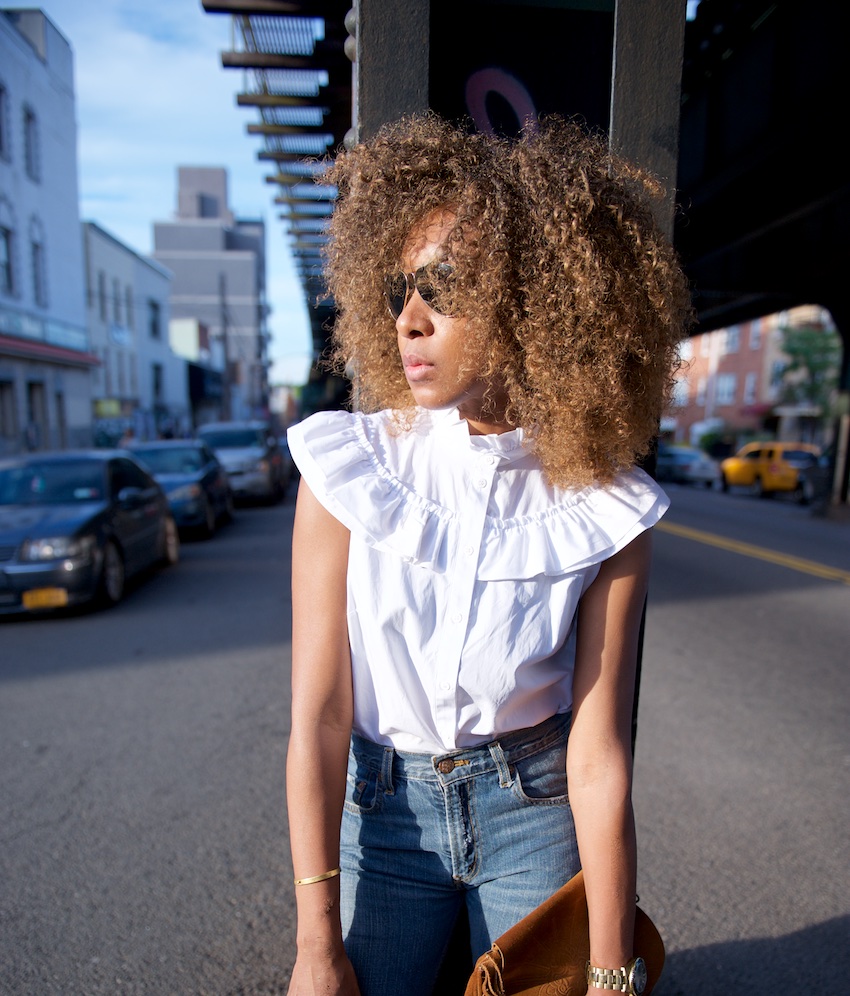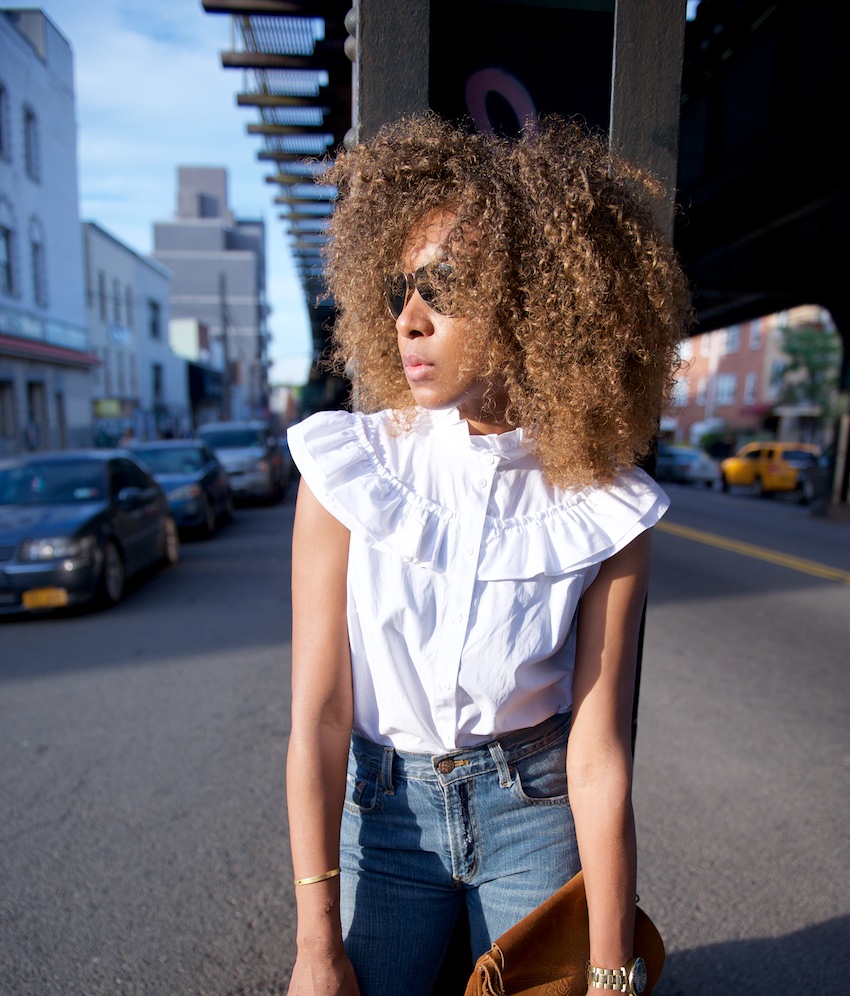 One of my favorite wigs that I've worn all summer and I still wear.   When I first put this on I thought: 'This is not going to work I can't pull off a color this light'  and I put it away.  A week later I showed it to Michael and he loved it.  His reaction made me give it a go.  Gets compliments from strangers who think it's my own hair.   A few friends have bought it too in different colors after seeing it in person.  You can see more photos of me wearing it here and here.
COLOR:  T27B (shown above). I also have it in T30B, a red brown, you can see it in action here.  Also have it inT427 (a shade slightly lighter than the one above not shown on the blog yet) and color 4 (a natural dark brown) which you can see in action in this post.
PROS:  Next to no prep time to 'fix' the wig when pulled out of the package.   Looks better the older it gets.   Light weight.  Very natural looking curl/afro texture.   Has dark roots so looks believable.
CONS:  Out of the packet, there are two or three long odd hair strands at the front that need you need to cut off first.
W H E R E    T O    B U Y
Several sites including:  Hair Sisters, SistaWigs, Sam's Beauty.
. . .
IT'S A WIG.  STYLE NAME: ELLIE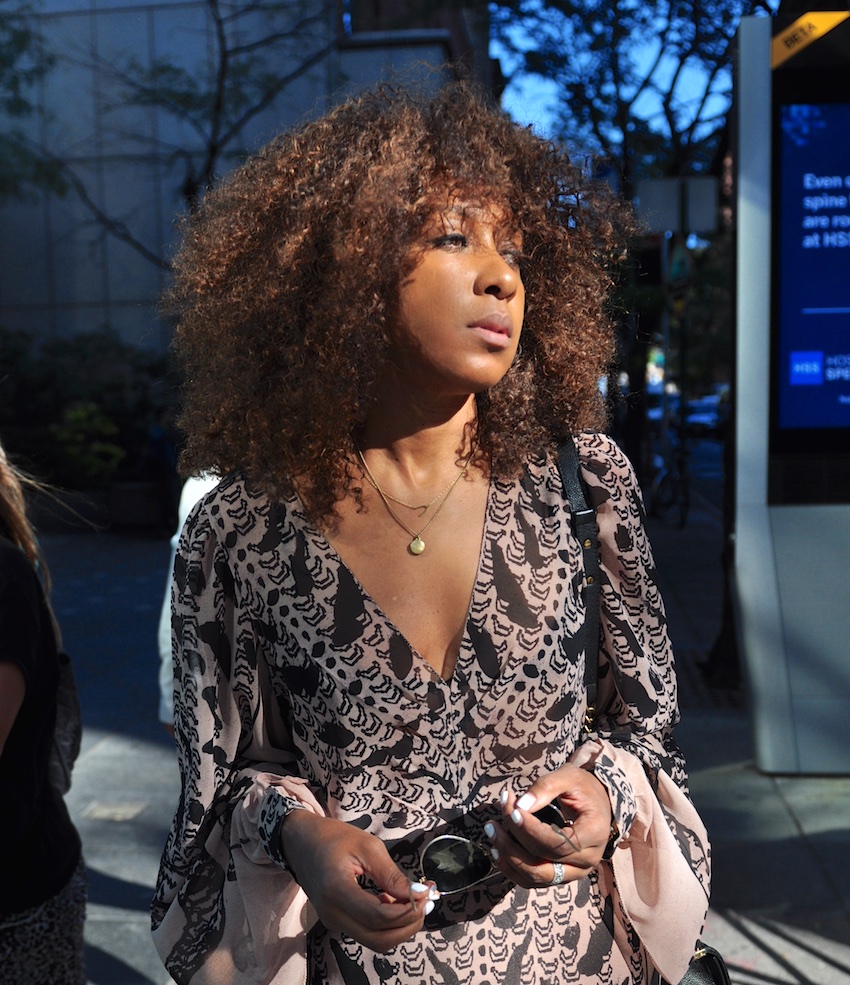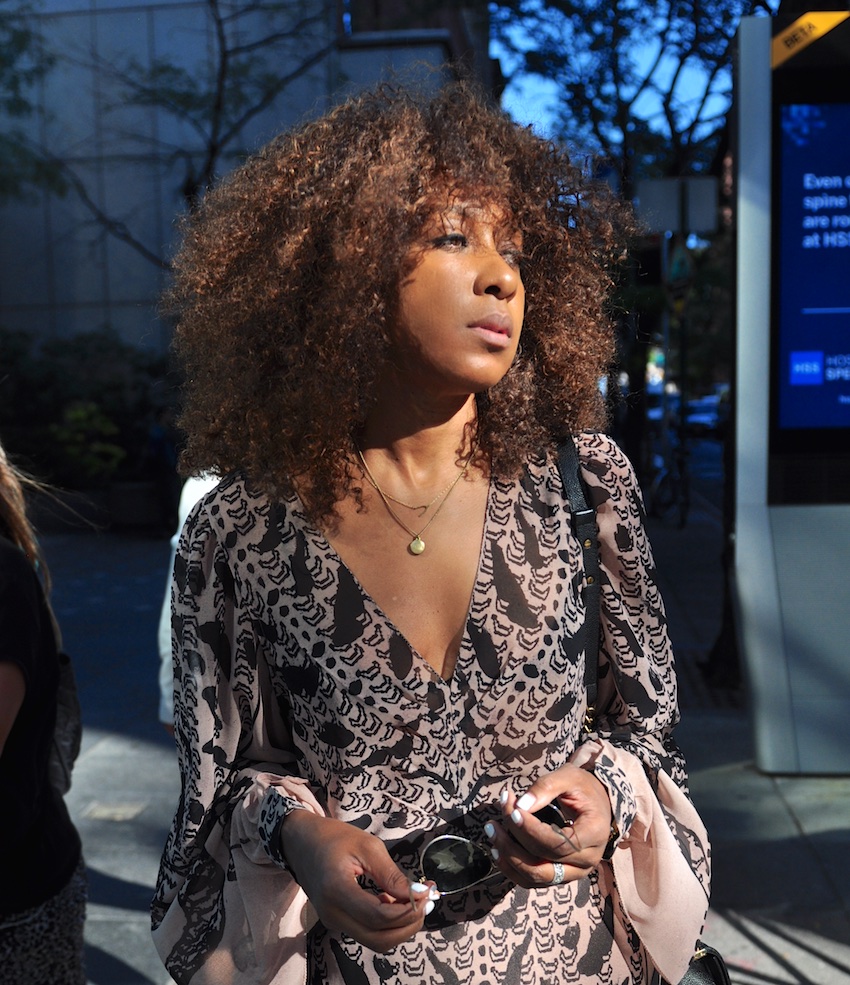 Besides La Jay, this is my other favorite wig and the most recent purchase.  It's the biggest wig but is ultra light weight and the hair is extremely soft.  The color is slightly deeper than La Jay.  It comes in a spectrum of colors (I also have it in color 4 which is a darker brown identical to my natural hair color mentioned above).  Curl pattern is slightly more defined than La Jay although over time it's getting fluffier.  Gets compliments when worn.
COLOR: P4/27/30
Pros: Beautiful brown color. Very soft hair that looks and feels believable.  Realistic color mix.  Gets better the more you wear it (fluffier).
Cons: Needs to be trimmed in the front in order to wear it with a fringe like the above, otherwise you need to leave out your own hair in the front to conceal the wig hair line which will show.  There is no dark root so I used a sharpie (don't laugh) to darken around the wig hair line and blend with my own dark hair when the wind blows it back exposing the hair line. You can use a root touch up spray for the same effect. Sometimes I add two bobbi pins to keep the hair on the forehead so it doesn't blow back.   More photos of it in action HERE and HERE.
W H E R E    T O   B U Y
(Sites include):  Elevate Styles, Wigtypes and Hair Sisters
.   .   .
F R E E T R E S S    E Q U A L   M I L A N  G I R L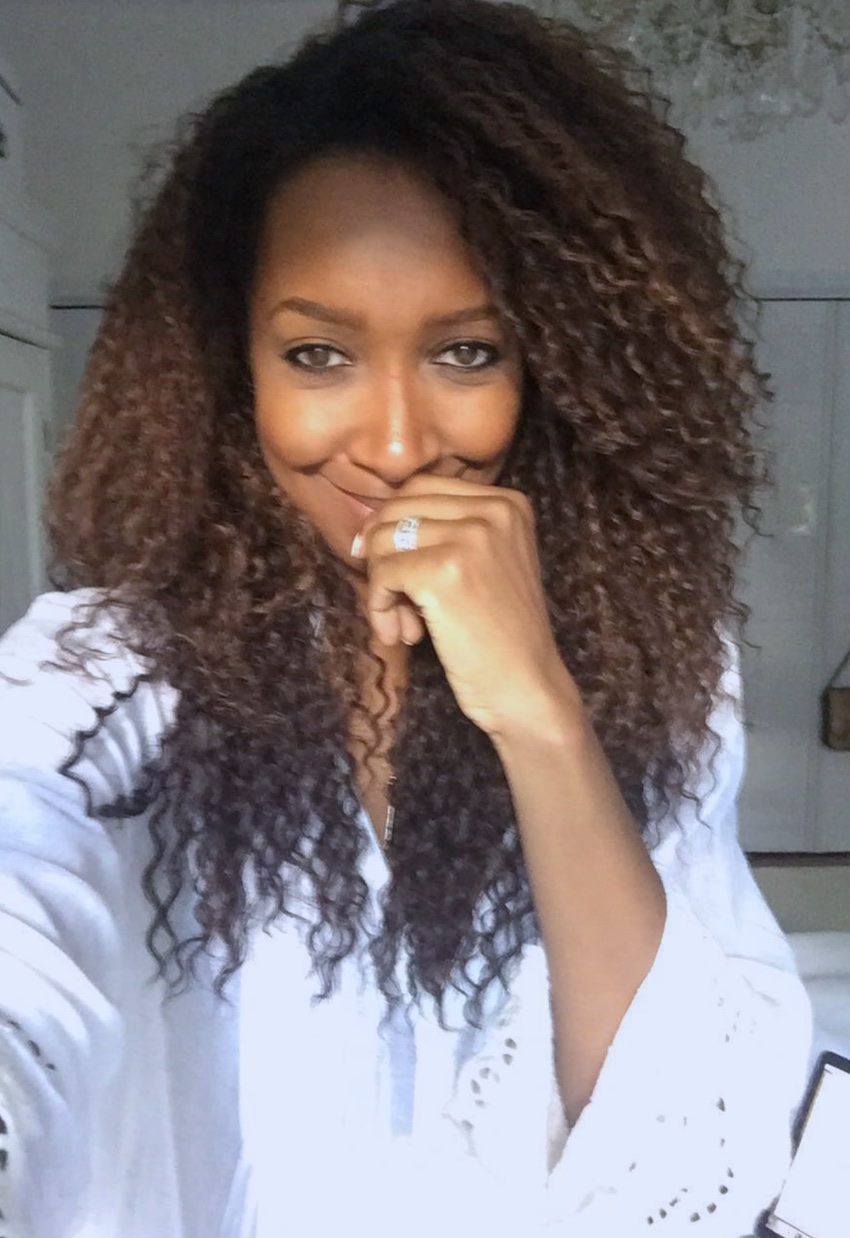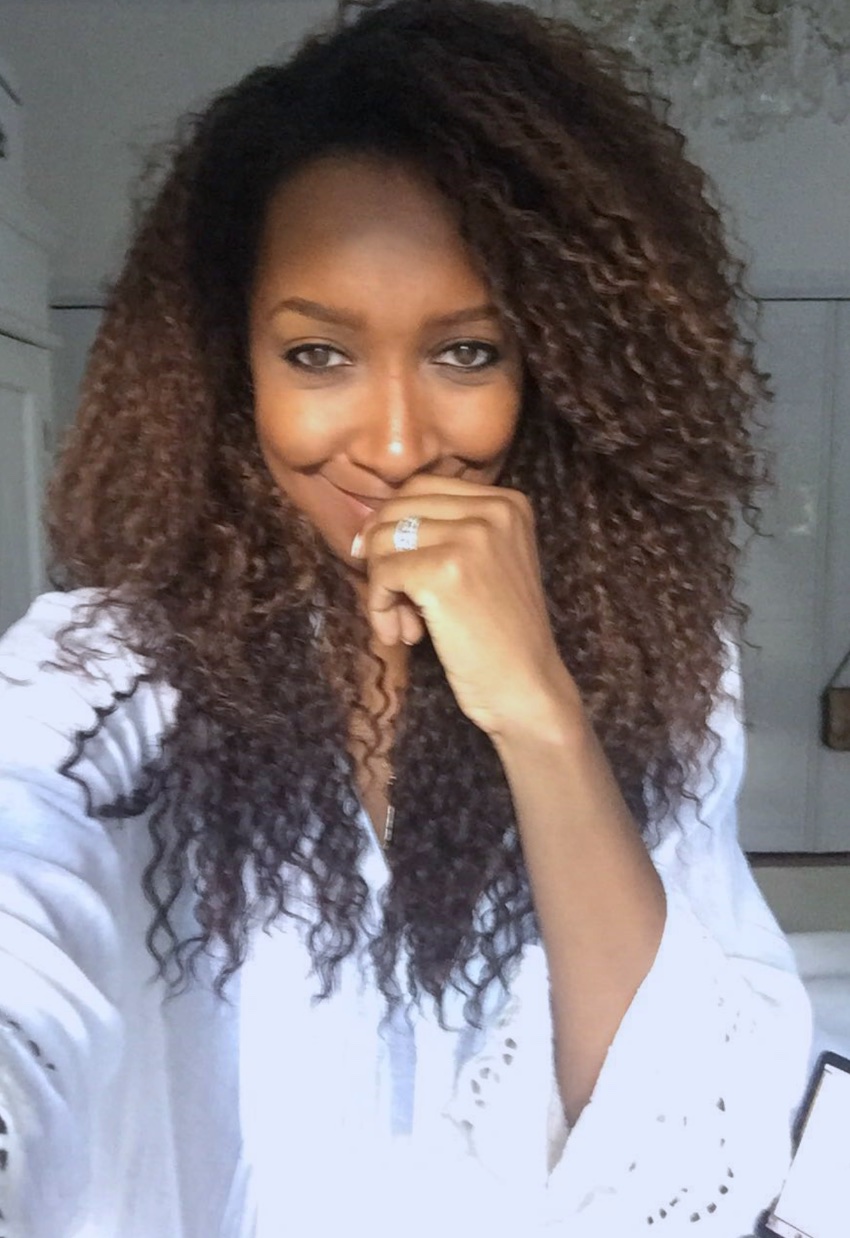 Excuse the grainy selfie photo (it's the only one I have) and I haven't posted this wig anywhere (until now).  Note: I cut it shorter (collar bone) so it's not the length shown above – perhaps I should've left it.  This gives me slight Janet Jackson vibes (in the longer length).
COLOR: OP430
Pros: Mimics a braid out/twist.  Looks natural,  very light weight  and the hair is super soft.
Cons: The layers out the packet are too long and flop around the face so it needs careful trimming everywhere.  It has no fringe so if I don't leave some of my own hair out at the front, you'll see the wig hairline.  I've not worn it a lot because of that but probably will with fedoras soon.
W H E R E   T O   B U Y
 (sites include) Sams Beauty, Wig Types, Hair Sisters and Divatress.
.  .  .
So that's it! all these wigs come in about twenty colors so there is one to suit anyone who's into big curly hair.   At first I felt self conscious wearing that first wig but after a while you get used to it.
T I P S
Find a hair pattern that's closest to your natural one.    Start with a color that's like your own hair too.  Once you're comfortable with that, you can experiment with different colors and styles.
.
Wigs look their worst brand new from the packet.  The curls are tight and defined.  Gently finger comb them out for a few seconds.  That's it.
.
If there are strands that hang awkwardly across your face, trim them. If the wig feels too long, cut it pointing the scissors downwards as you trim.  Always cut less than you think because curls spring back.
.
YouTube is your best friend.  There are hundreds of girls who show you how to wear and style wigs.  It's how I learnt which ones to try.  My fave girl to watch is Jessica Pettway.
.
Have fun! These wigs are inexpensive so if you mess it up, get another one.  Some of you shared having hair problems ie. thinning hair etc so these wigs are a fantastic way to experiment with different looks while keeping your own hair hidden and protected.  Many black women wear wigs to conceal growing out relaxers or bad hair cuts.  Other women wear them just to switch up their style, either way just enjoy the change!  It's only a wig.
Let me know how you get on.
Karen x