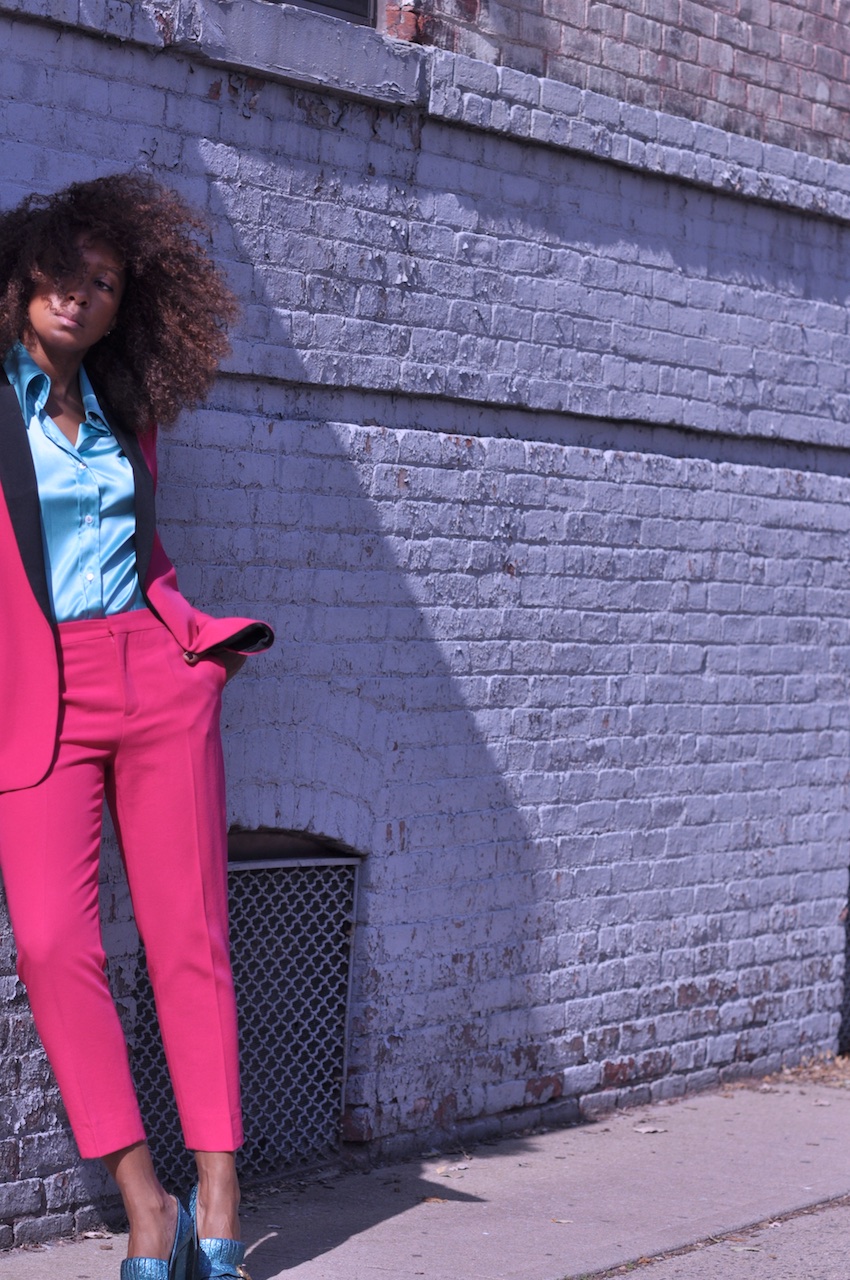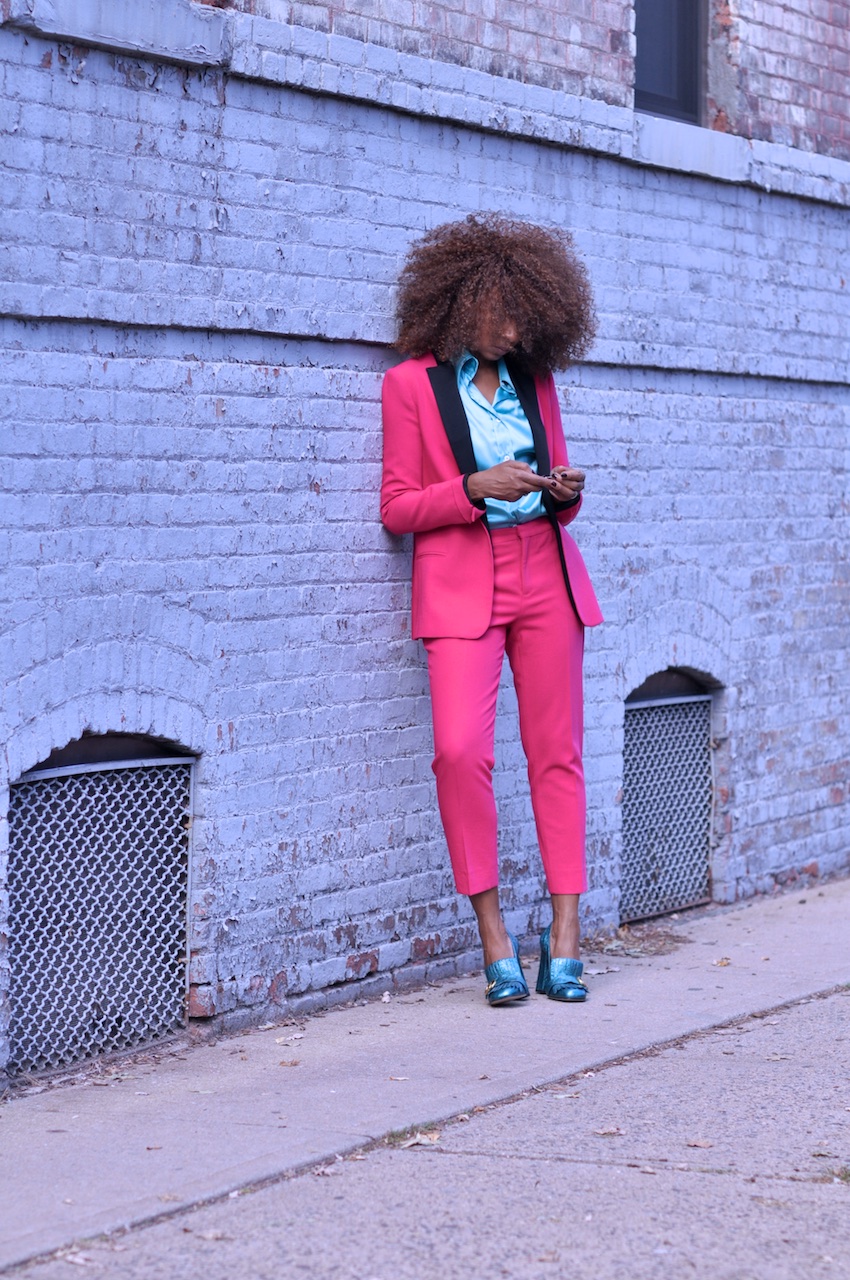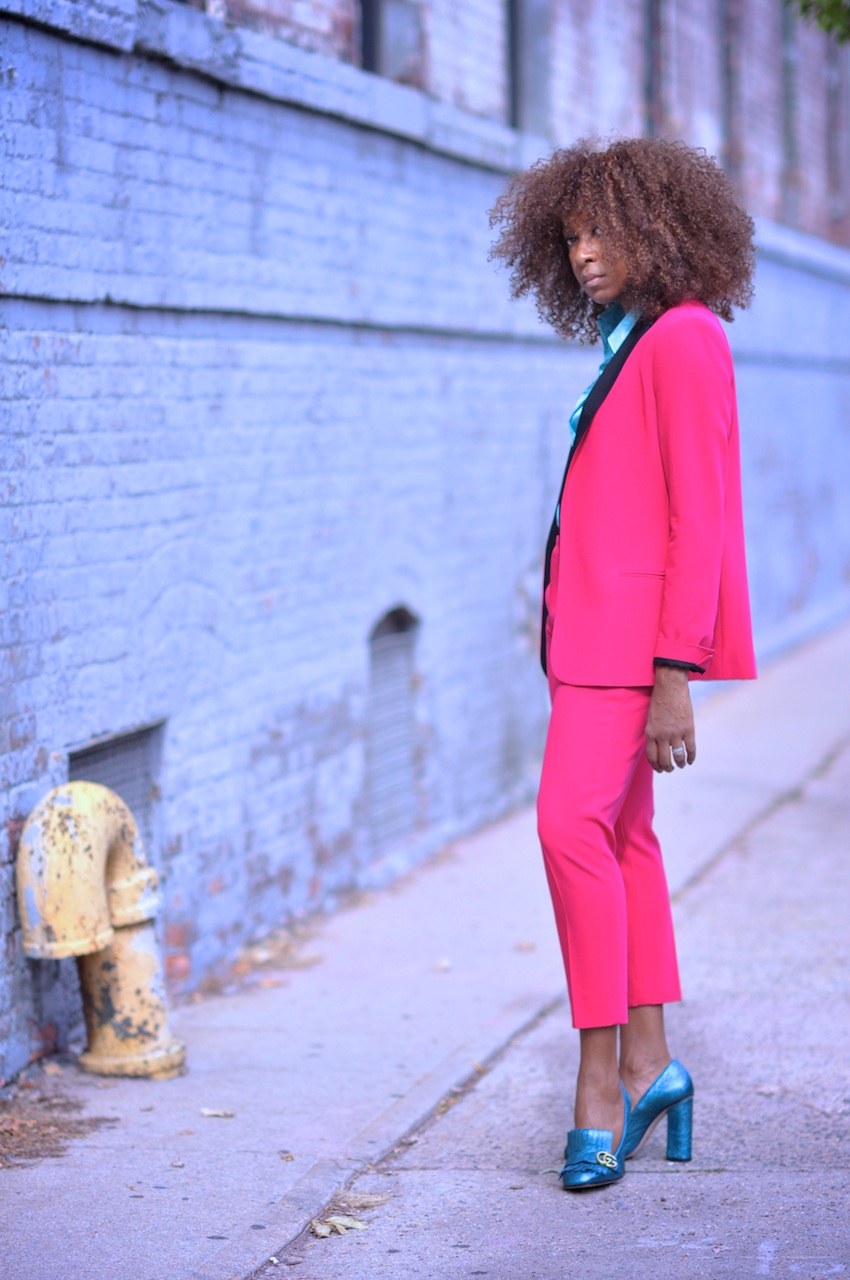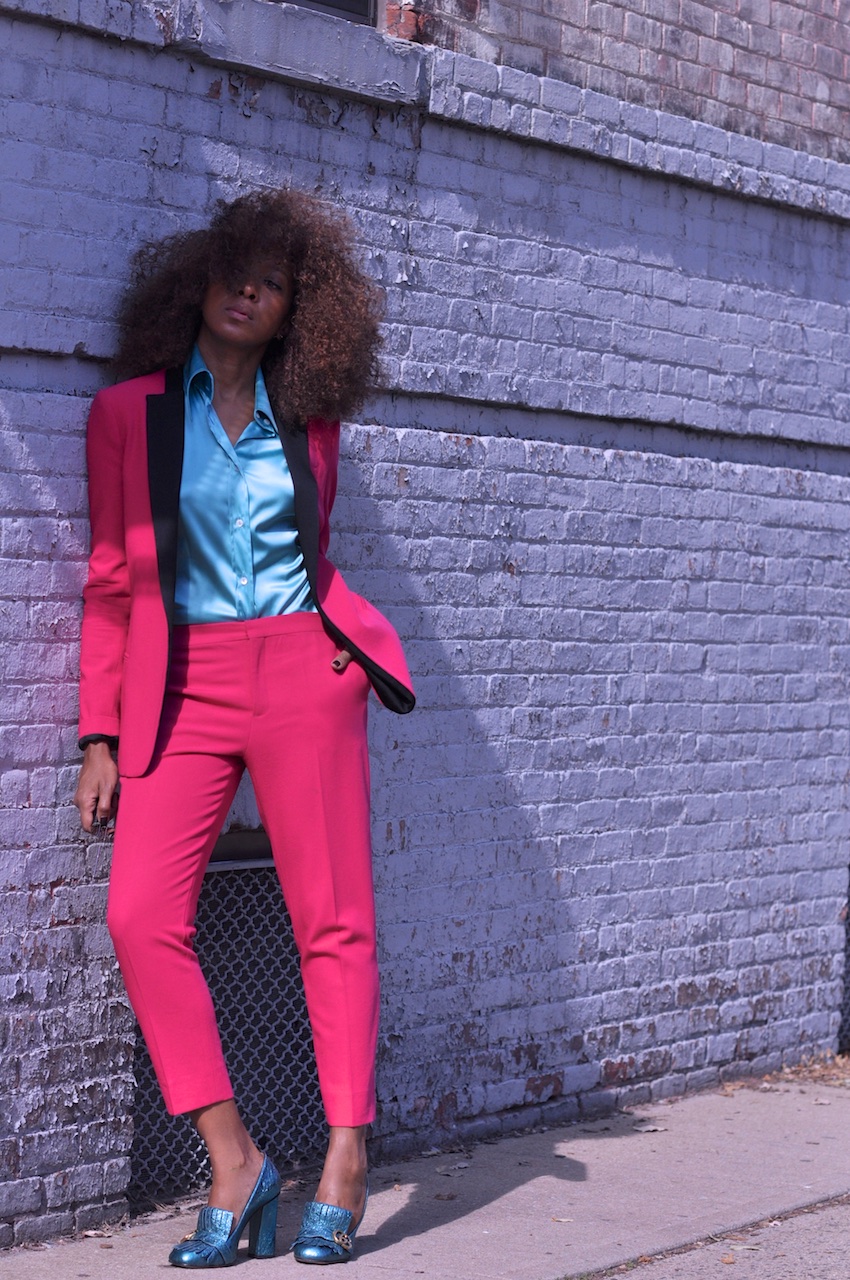 This is what I wore for the Bill Cunningham memorial on Monday afternoon.  The end of the invitation read simply: Dress For Bill, so bright colors it was.
For those that don't know, Bill was really one of the first ever street style photographers who's prolific work was only ever overshadowed by his incredible sincere and endearing personality.  The memorial was a who's who of guests from Editor in Chiefs of magazines to designers to his colleagues from The New York Times.  Photographers were outside shooting guests attending while baffled tourists stood around wondering wtf was going on.  I sat behind Iris Apfel (one of my style inspirations and female crushes) while watching a host of notables waltz in dressed in their finest. Naomi Campbell whizzed by in hair down to the back of her knees!   Being as humble as he was, Bill would've hated this attention but that's exactly why he was so loved.   I covered some of the event on Instagram stories and am honestly still surprised that I was even invited to attend but am honored (and shocked) that I was.  Needless to say I cried at times because you don't have to know someone on an extremely personal level to be touched by them.
Memorial aside,  a simple trouser suit in a contemporary cut will probably last you years, actually not probably – it will! The above pink one is about four years old and gets worn separately or together (remember this 2013 post in the jacket??).
It's not the first colour that comes to mind for attending a memorial, but it was perfect for Bill.
.   .   .
Suit: Zara (old).  Try Topshop in burgundy, any color combo from Reiss (investment vs throwaway) or Shoptiques.  Shoes: Gucci Marmont – that colour! (I got them from the UK).  Similar from Topshop 'Justify' heels. Shirt: Dolce & Gabbana.