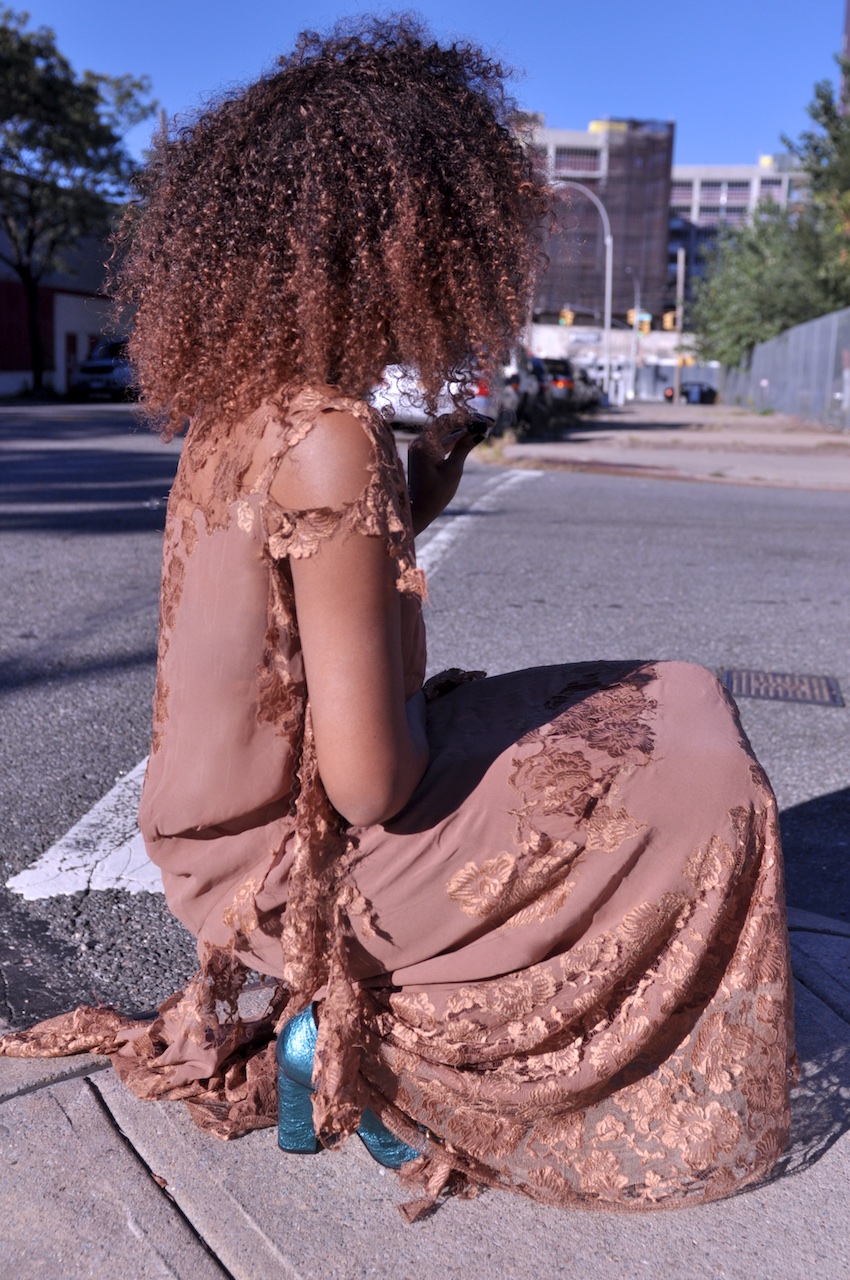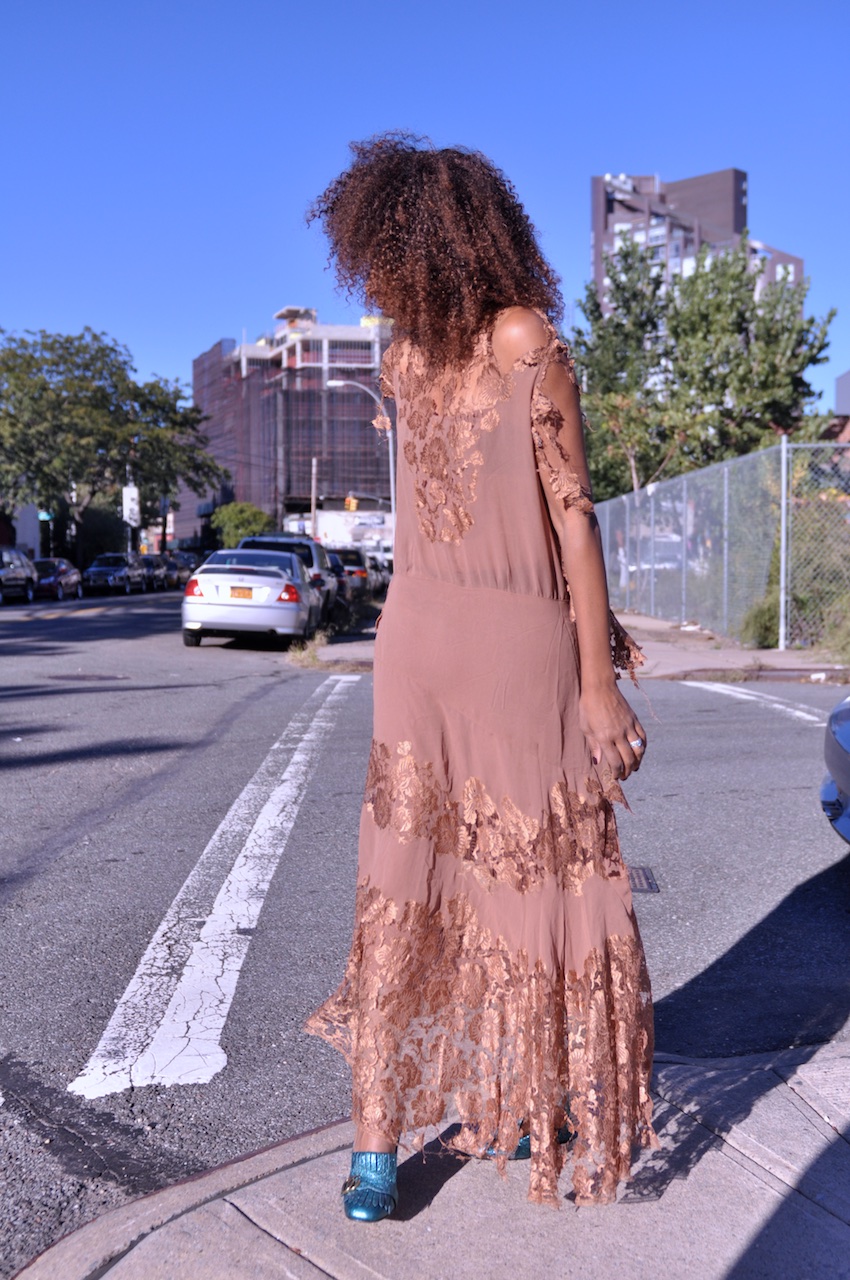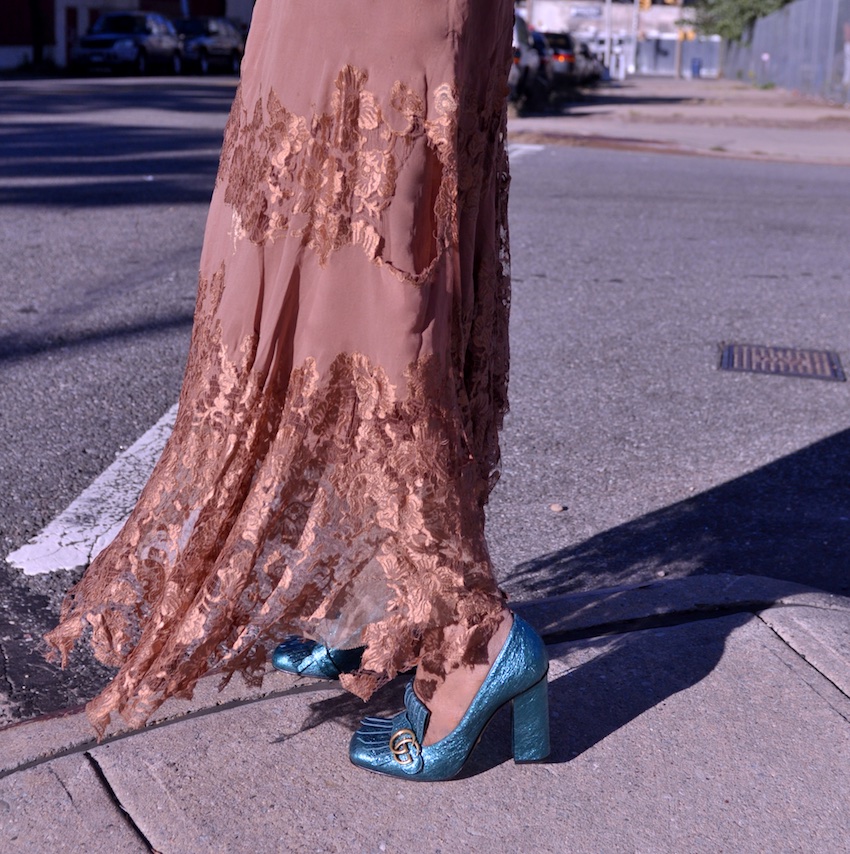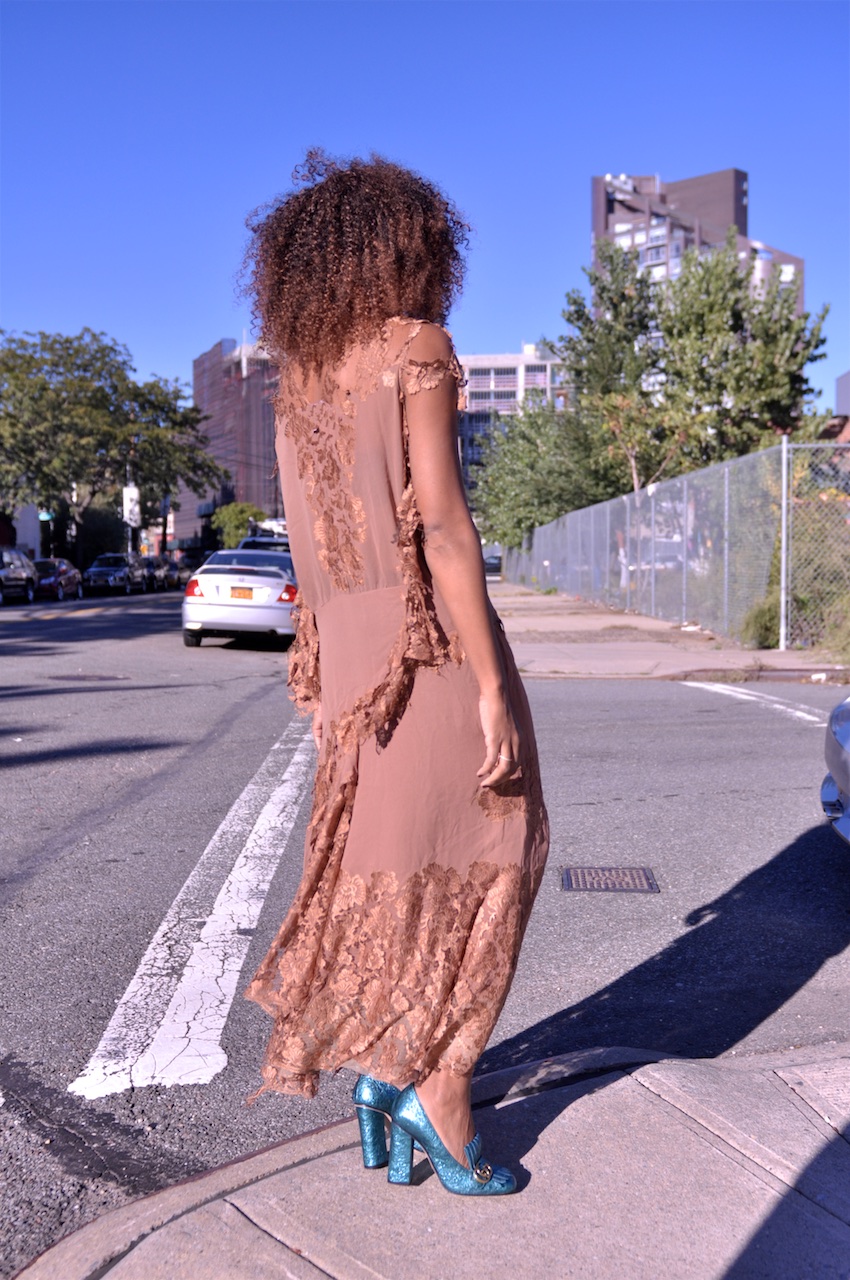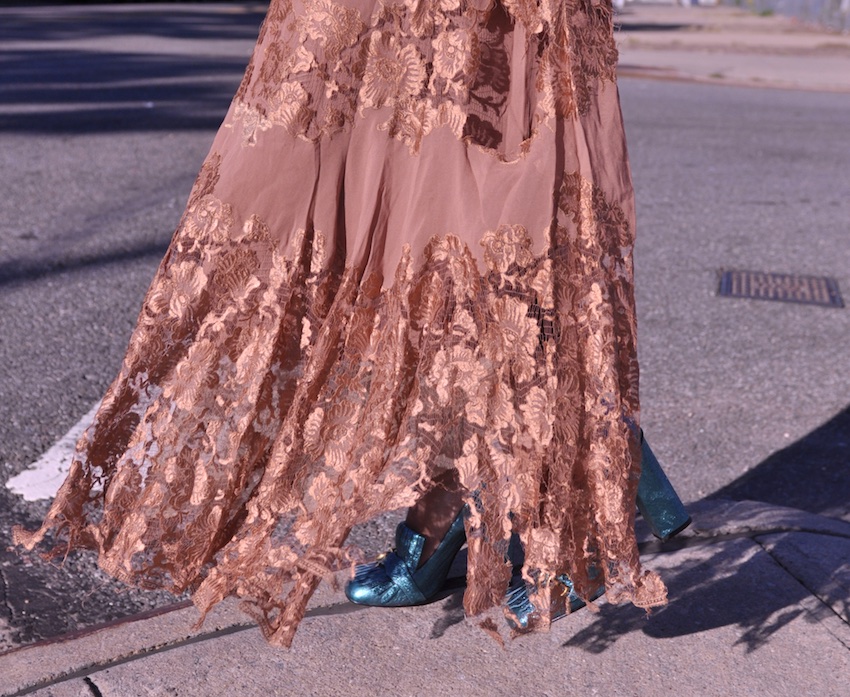 This dress was part of a mind struggle on Instagram stories (karenbritchick).
I went to an event last night in the city (a perfume launch for Viktor and Rolf) and all I knew that I'd wear were the shoes but with what? I don't go out that much.
It was a toss up between a shocking pink trouser suit and this new-but-old-but new to me dress (found at Beacons Closet).  The dress won.    It's ripped on the shoulders, across the back and in random sections, allowing large pieces of lace to hang.  As my friend Daria said: "it speaks to my inner Courtney Love."
Don't get me started on the shoes.  That teal blue is just ridiculous but there's a fairly good version linked below.
.   .   .
Dress: Beacons Closet.  This black lace Asos dress reminds me of it a little Shoes: Gucci Marmont pumps.  Try Sarto (good lookalike) or Topshop (lower heel),