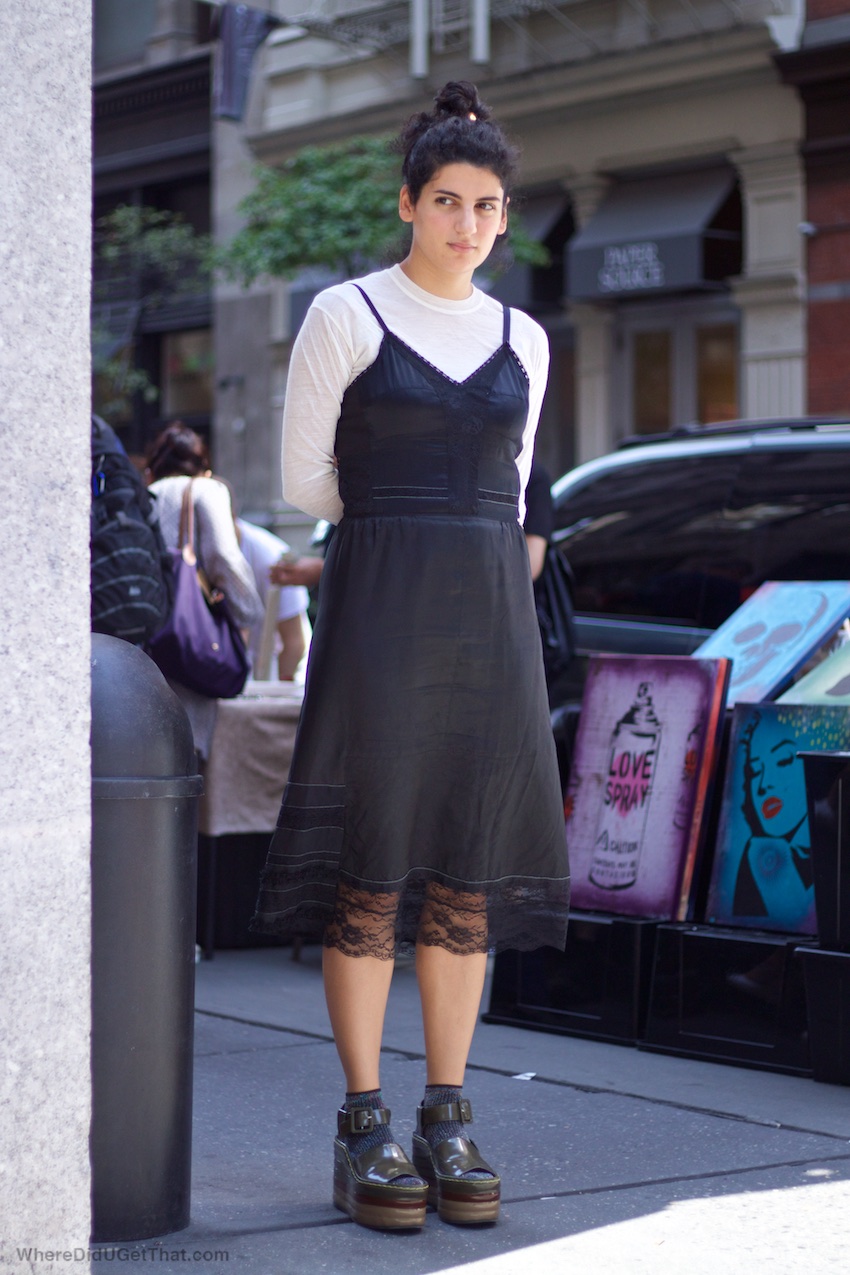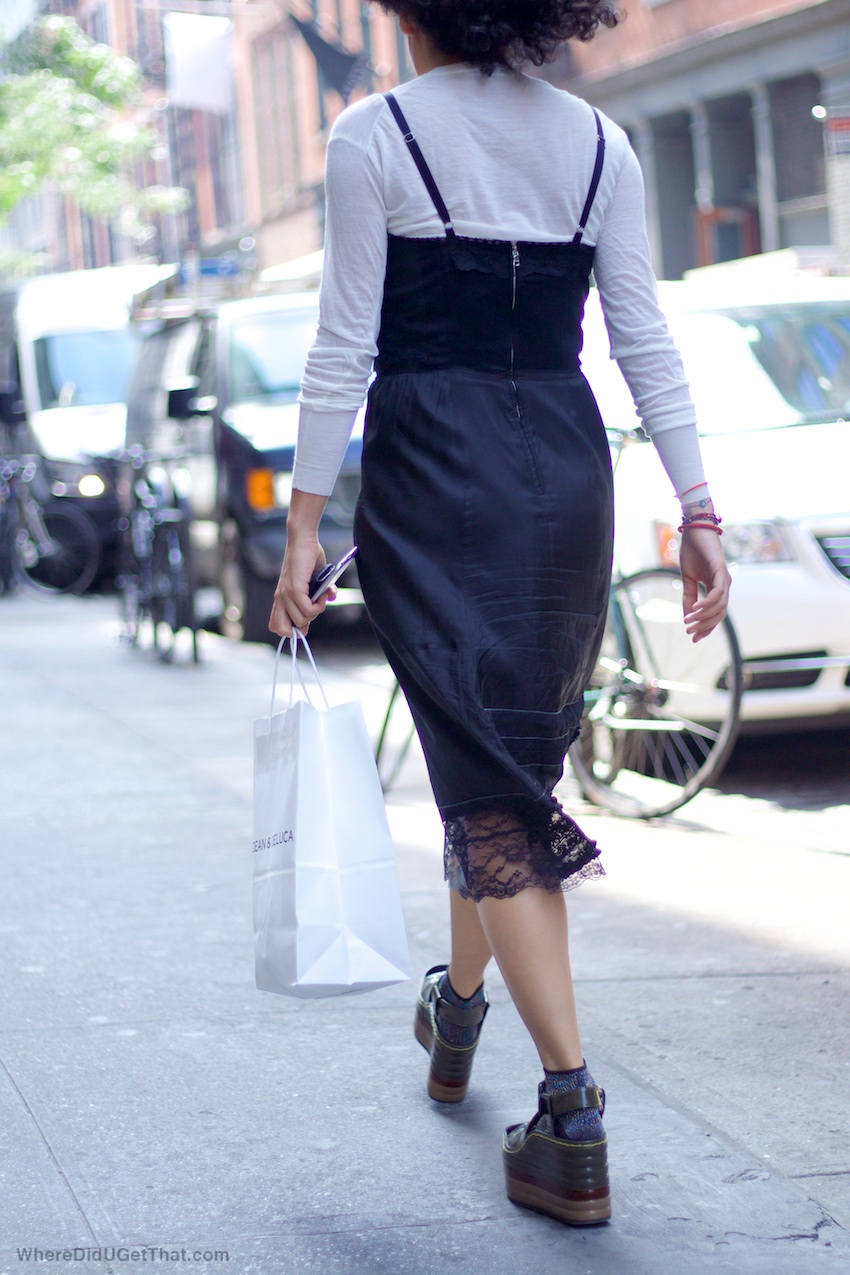 Even though it's October, there's still the odd freak warm enough to wear no jacket days.   These are the most wardrobe challenged.   I stopped Marie who's a reminder that slip dresses over t-shirts and knits slot right in for them.  Do not get me started on the lurex socks with the sandals.
.   .   .
"My slip dress is vintage and my shoes are Celine."
T  R  Y 
You can find her Celine Doc Marten sandals (here).
Topshop's printed asymmetric hem slip dress
Asos in classic black
Topshop back zip slip dress in purple (on sale)