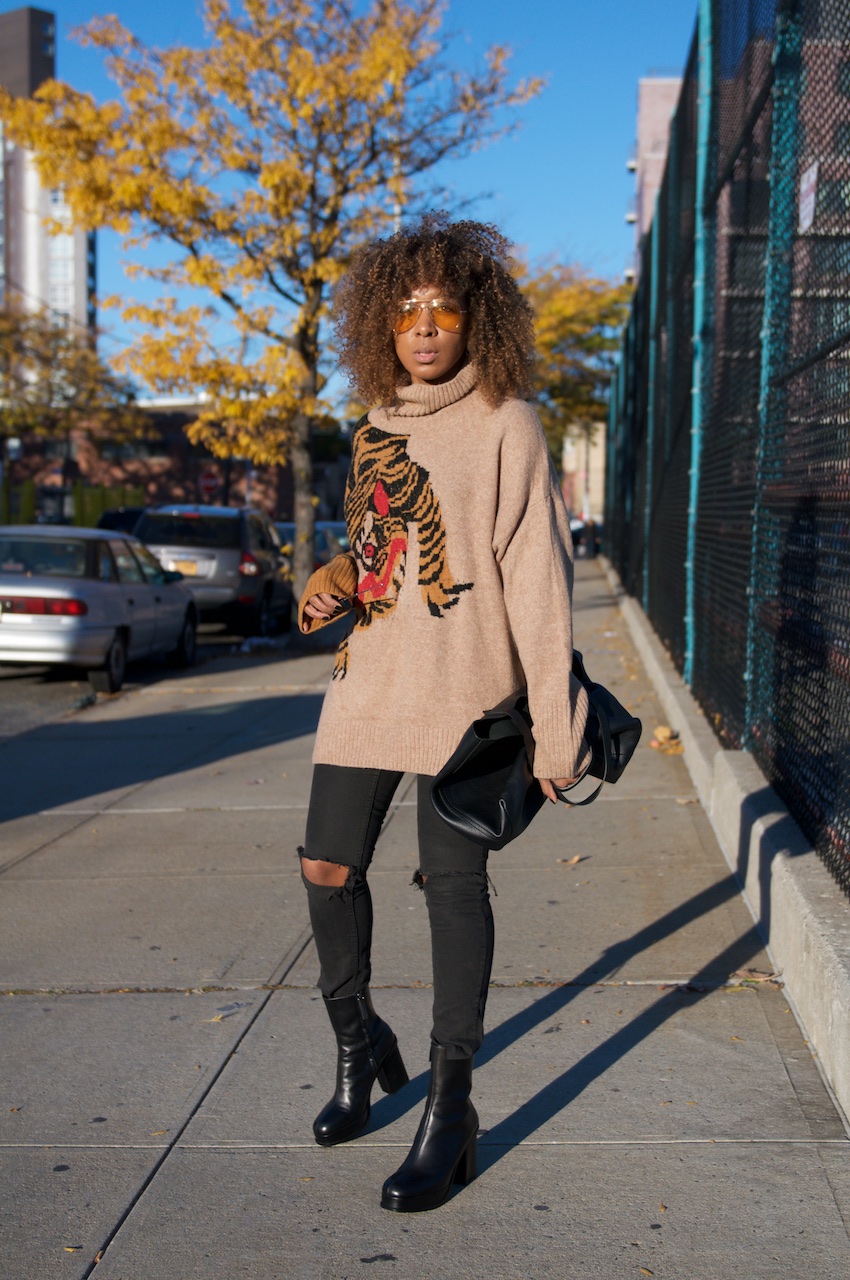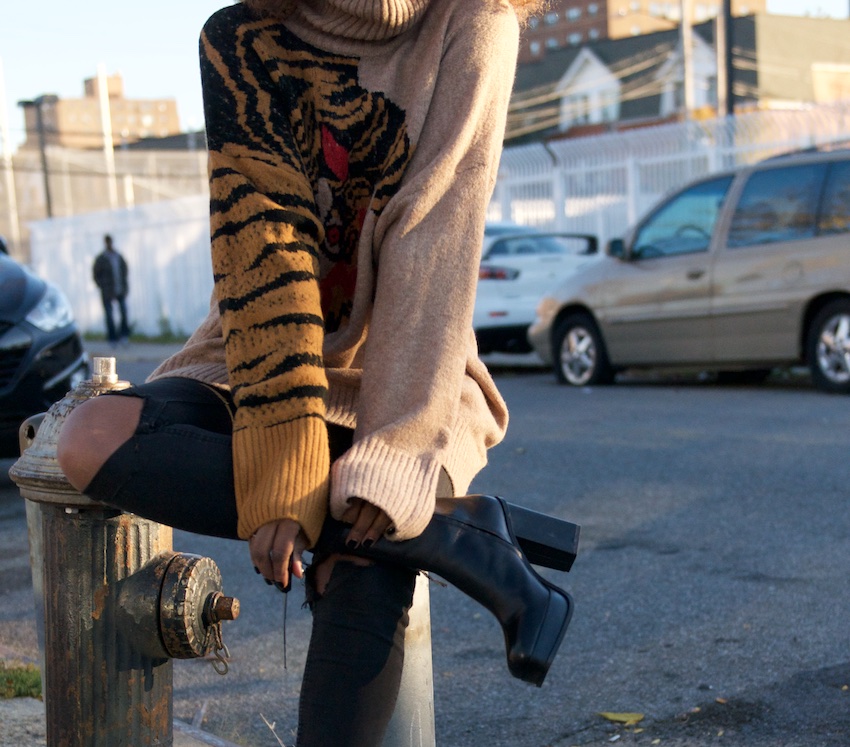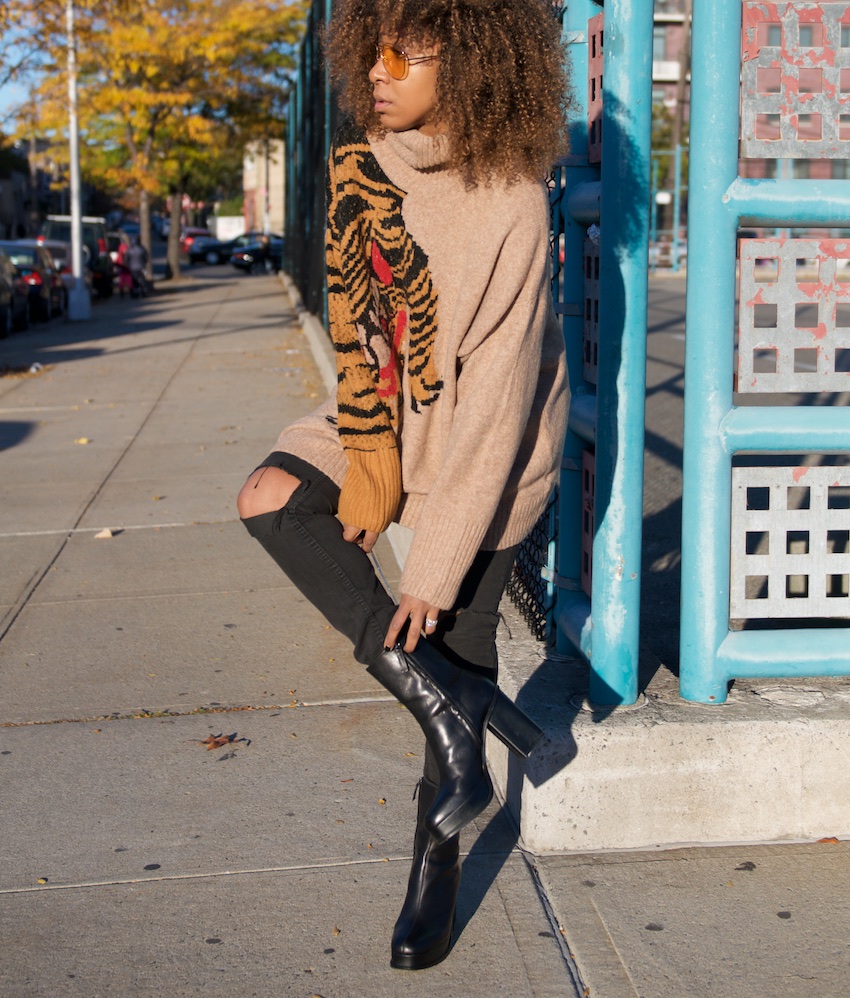 I thought I ordered way too big in this sweater, but nope, oversized anything is just so good for right now.  The half/half print was an instant add to cart – especially after seeing how much it was.
Also did you see the black teddy coat jacket that I posted under my Autumn lust list post?? I've uploaded photos wearing it on my Instagram and that's a size 16! If you're after a big coat jacket to run around in and not worry about – that's the one.
Rule of thumb:  if you think you're guessing too big, go up one more size. That's what I've been doing for nearly everything so far this season.  It's a case of better if it's too big than God forbid the opposite.
.   .   .
Sweater:  H&M (extra 15% off till Nov 16).   Jeans: (old).  Similar from Blank Denim. Platform boots: Zara.  Similar from Topshop.  Bag: Madewell (on sale).  Aviators: Beacons Closet