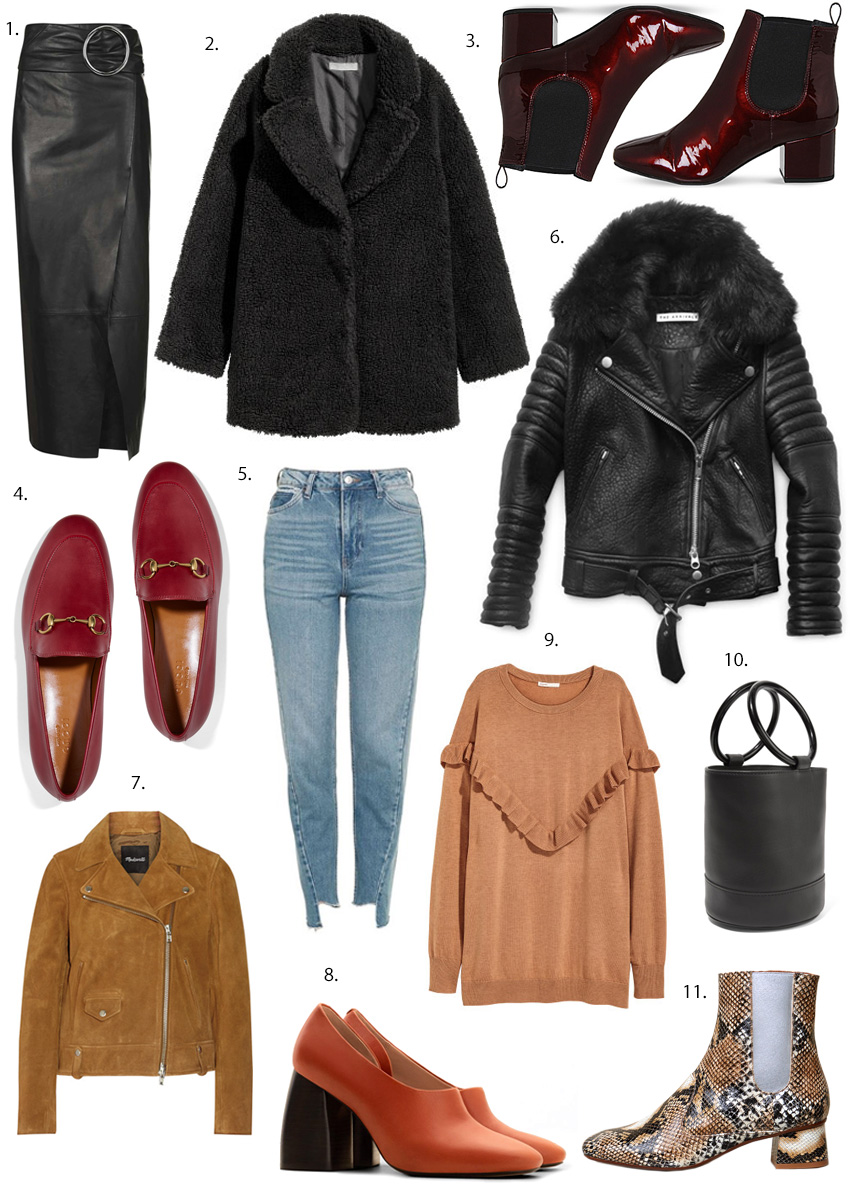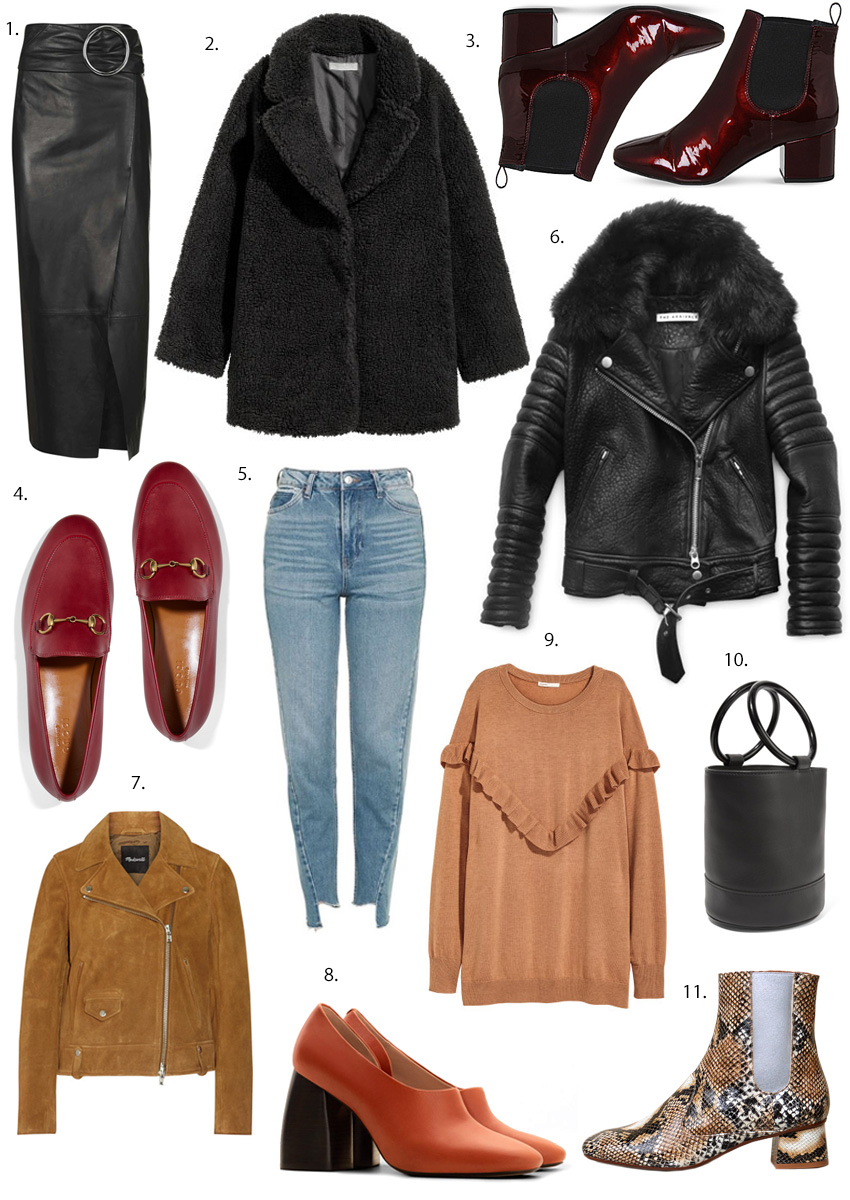 So much temptation is filing up the new arrivals section of online shops but here are some that stood out – operative word being some because it's really double this number.  I have the block heels (no.8) and let me tell you they are gorgeous in person and look way more expensive than they are – snapchat fam saw me trying them on.
I just noticed that the above works as the perfect capsule wardrobe and it's what I would assemble for someone if I worked as a stylist.  Being that I don't, I'll instead share these with you/me to ponder over.
What catches your eye?
Topshop belted leather skirt
H&M Teddy coat ( 15% off till Nov 16) – I wore this coat on snapchat!!
Office Love Bug Patent Chelsea boots
Gucci Princetown red loafers
Topshop Asymmetrical step hem Mum jeans
The Arrivals Rainier leather jacket – did you see the white one on my Instagram?
Madewell suede motorcycle jacket – looks luxe in person
Mango block heel shoes – no words except I love them.  note. their 9.5 size fits a US 10 easy.  Mod photos on Instagram (karenbritchick)
H&M Oversized sweater with ruffles – add denim or long pleated skirts
Bonsai leather tote – simple/no logo design that doesn't clash with outfits
Elmworth snakeskin print boots – also comes in burgundy