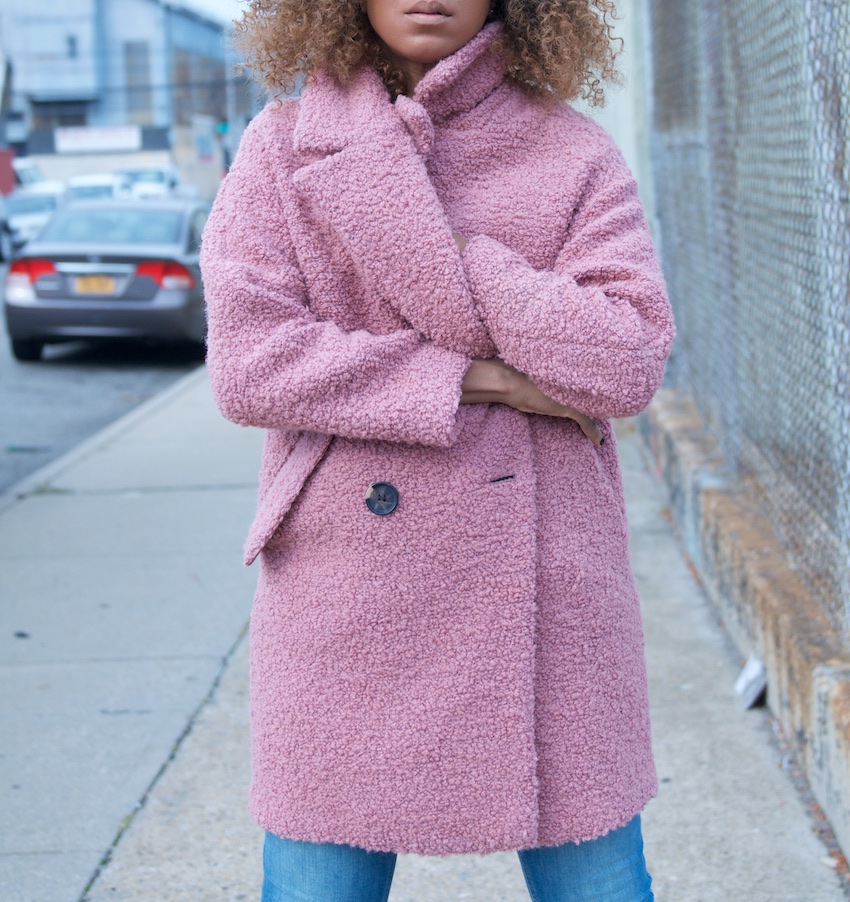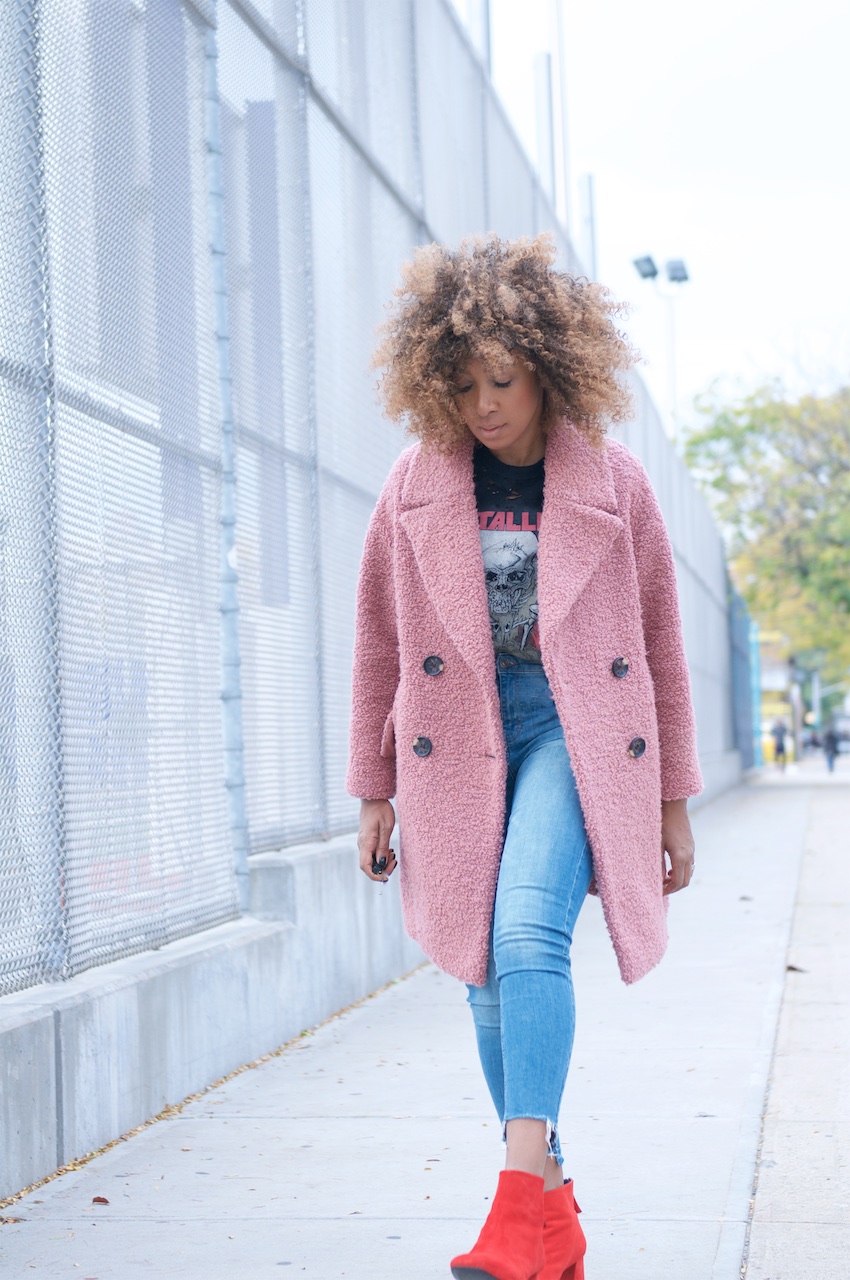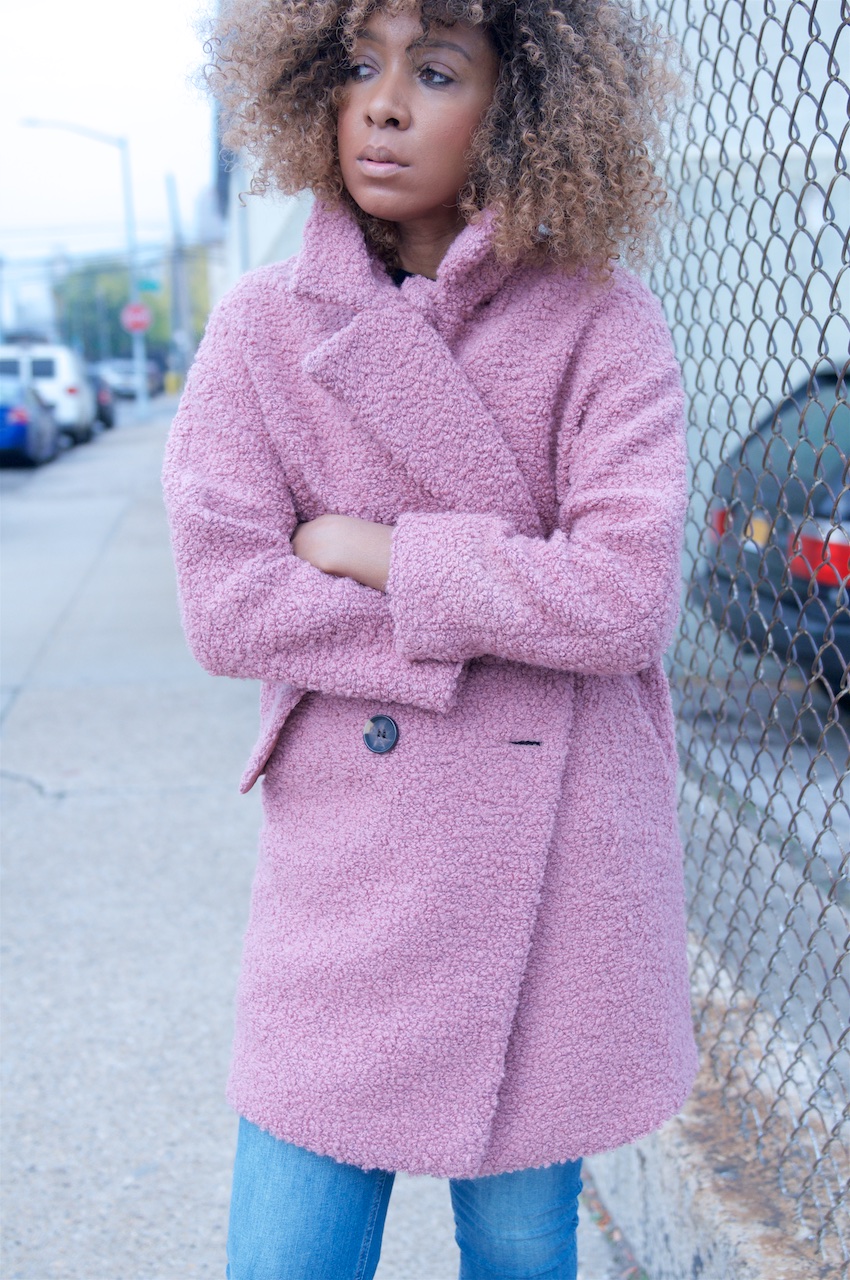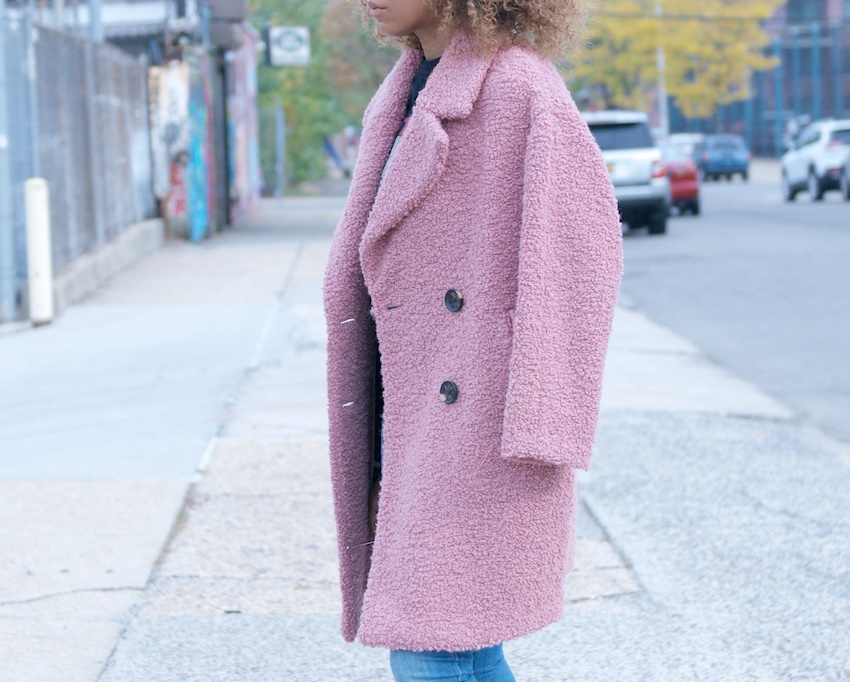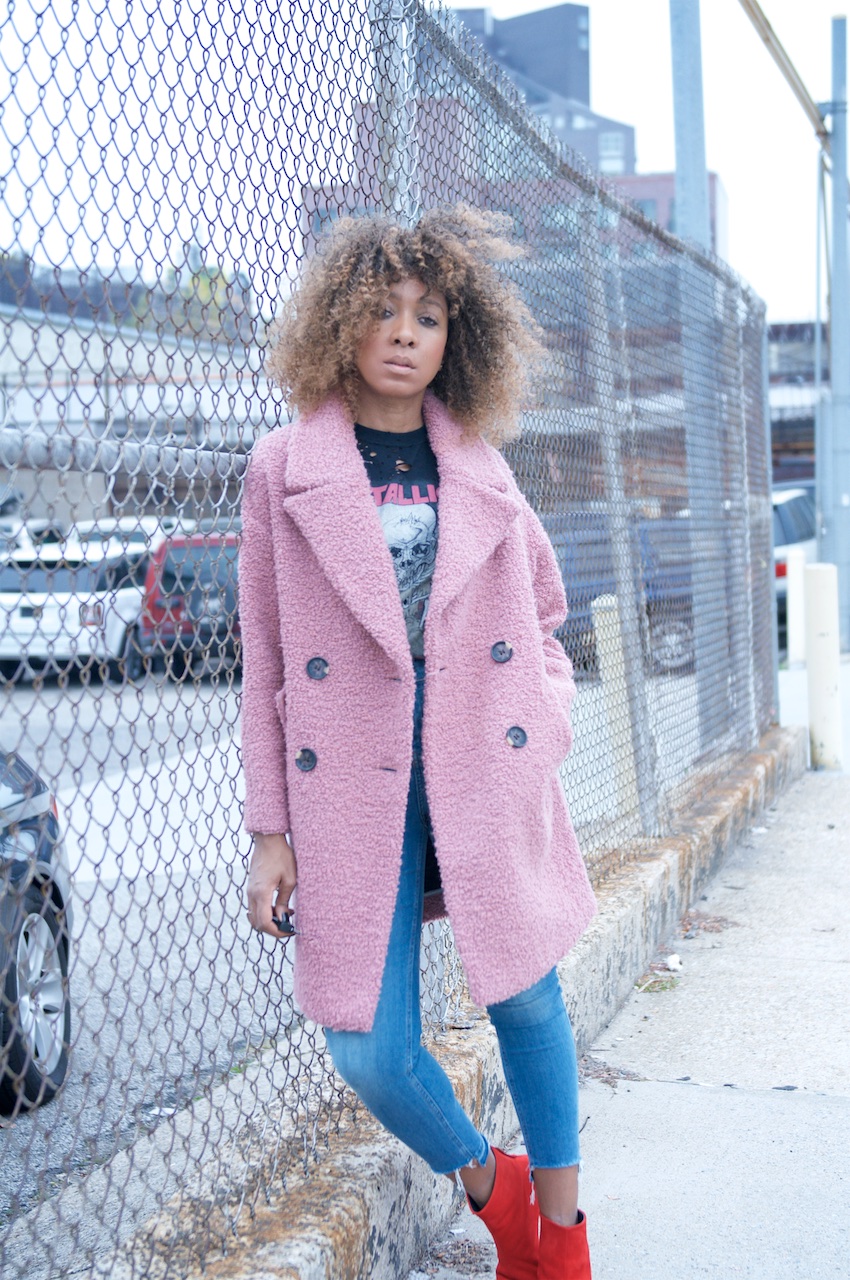 Have you picked out a new coat yet?
Two weeks ago I had a big coat purge and used the opportunity to find one that's completely different to what I chucked.   Last week at Topshop, this wool teddy coat stood out as the justifiable update.   I'm not too surprised to find it there though after shopping the Oxford Circus branch for years in London.
To say their coat selection is varied is an understatement.   Choosing between coats in faux fur, animal prints, classic cuts or shearling explains my repeat visits…I made the mistake of trying on this vintage looking tiger print coat two days ago, needless to say their coats range is the equivalent of failing miserably at self control.
 Surplus pics on Instagram (Karenbritichick)
.   .   .
Metallica T-shirt: Topshop.  Coat: Topshop Boulce Wool Coat  Boots: Topshop Maggie boots