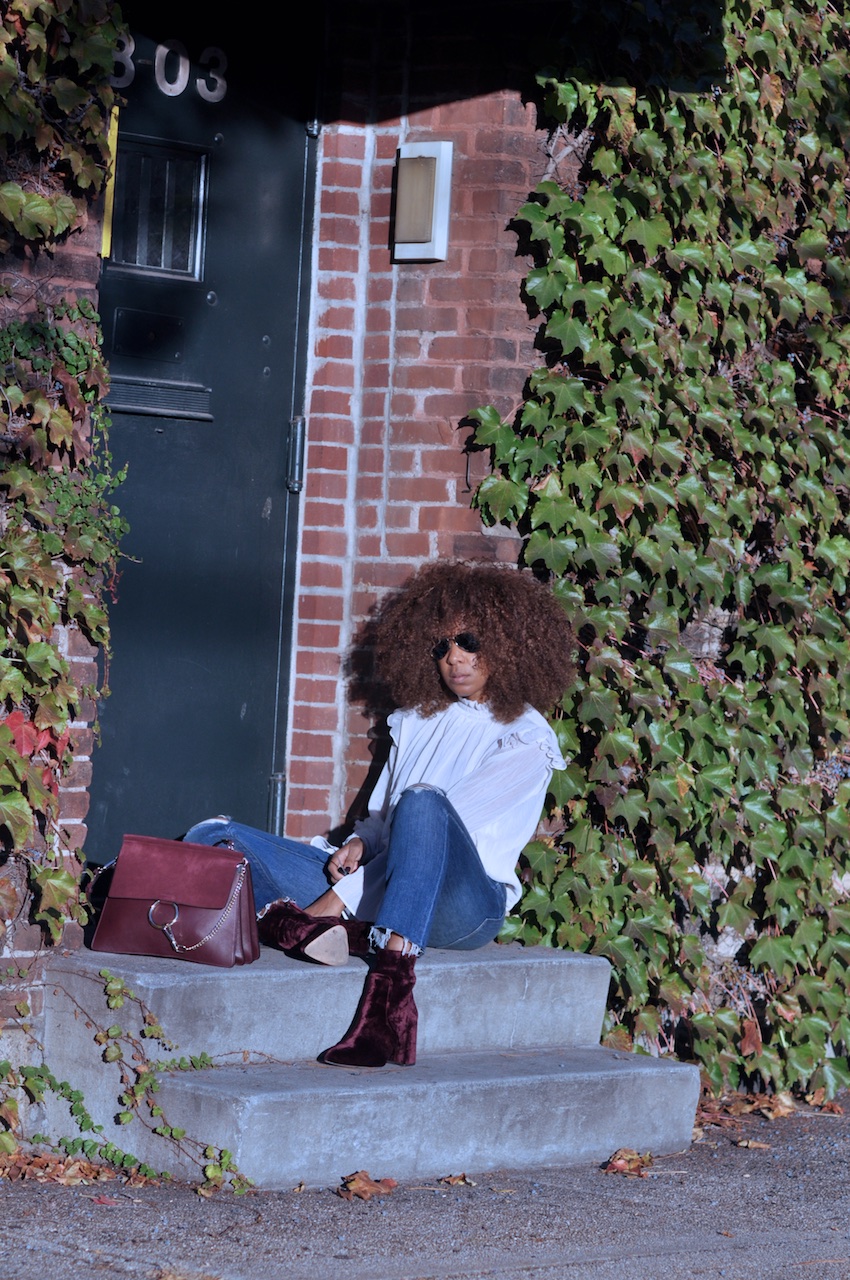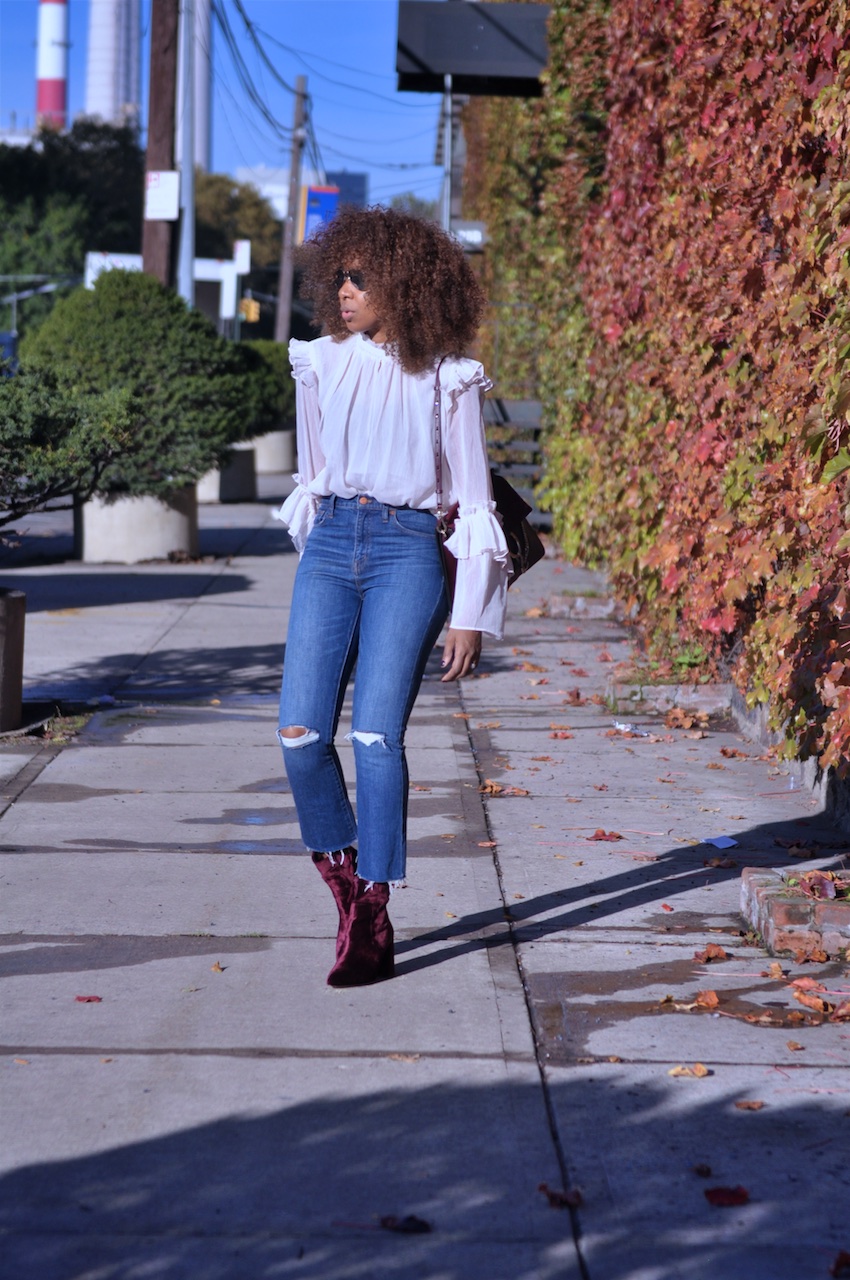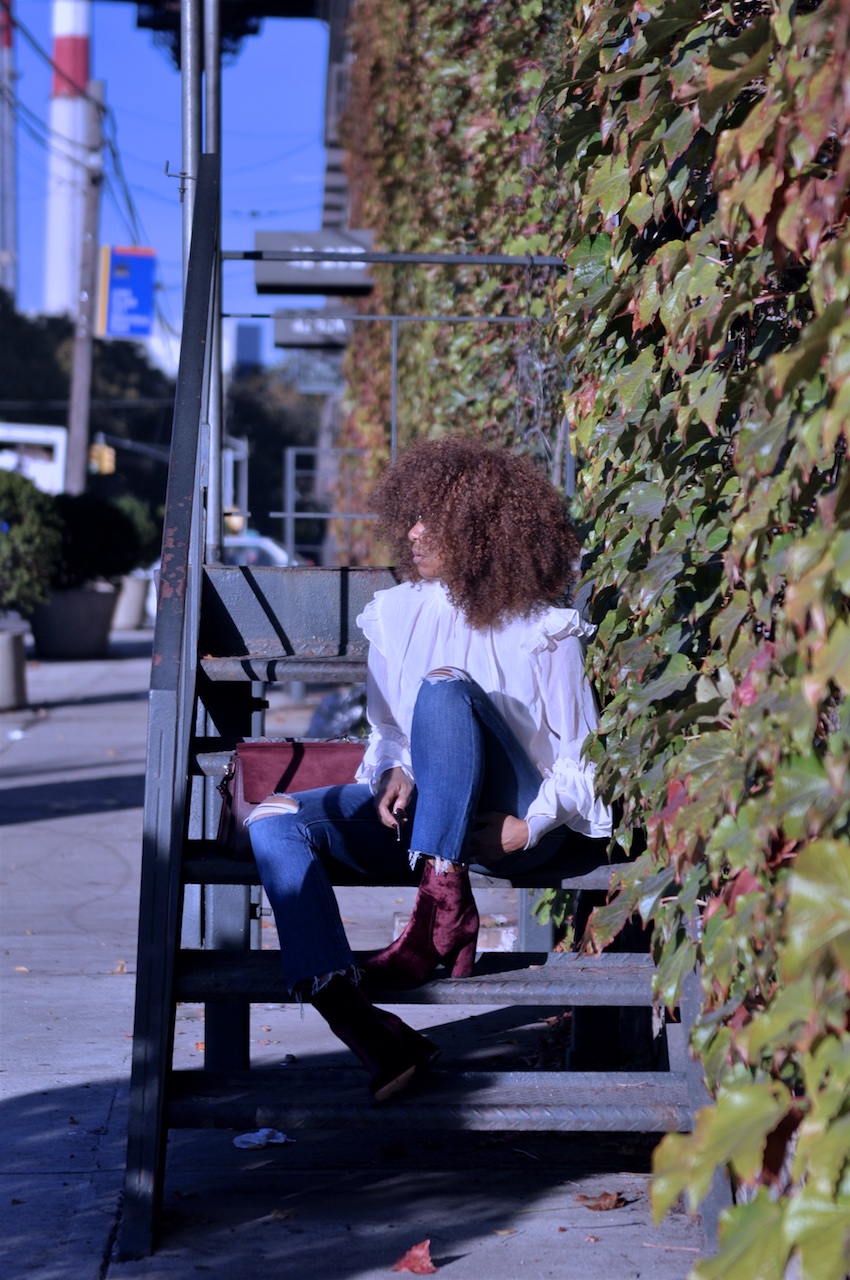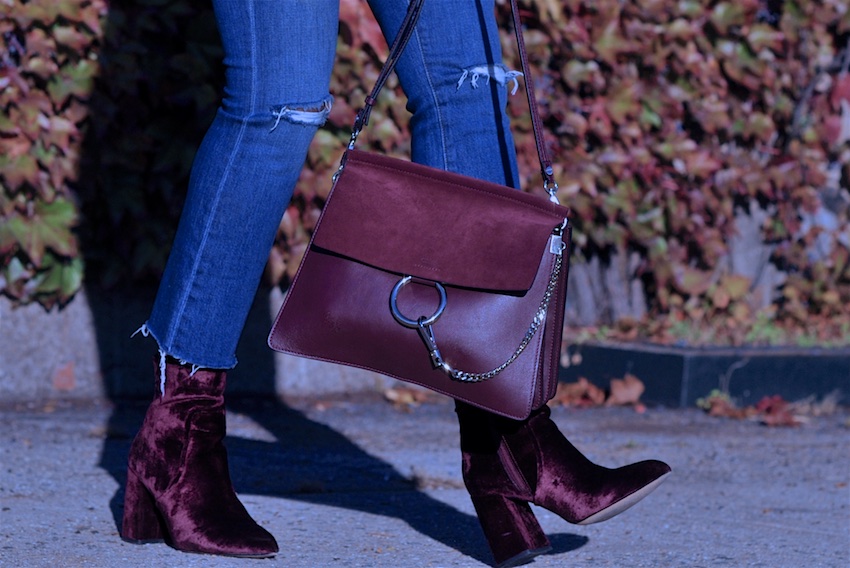 This blouse ticks all the boxes in the typical ones that I go for:  high neck, long sleeves, loose fabric and ruffles.   The colour is like a washed out ivory although it comes in dark green too (don't ask if I have that one).   Again, size up one or two to fit slightly oversized.
 Someone asked me on here to give my review/thoughts on the Chloe Faye and I will very soon now that I've had a few weeks to really use it.
Side note on the boots, if you get them, the initial stiffness will pass and they do break in.
.   .   .
Ruffle blouse:  H&M.   Jeans: Madewell (on sale!).   Boots: Steve Madden Jaque (don't size up, these run true to size to slightly big).  Shades: Ray-Ban.  Bag: Chloe Faye in dark purple