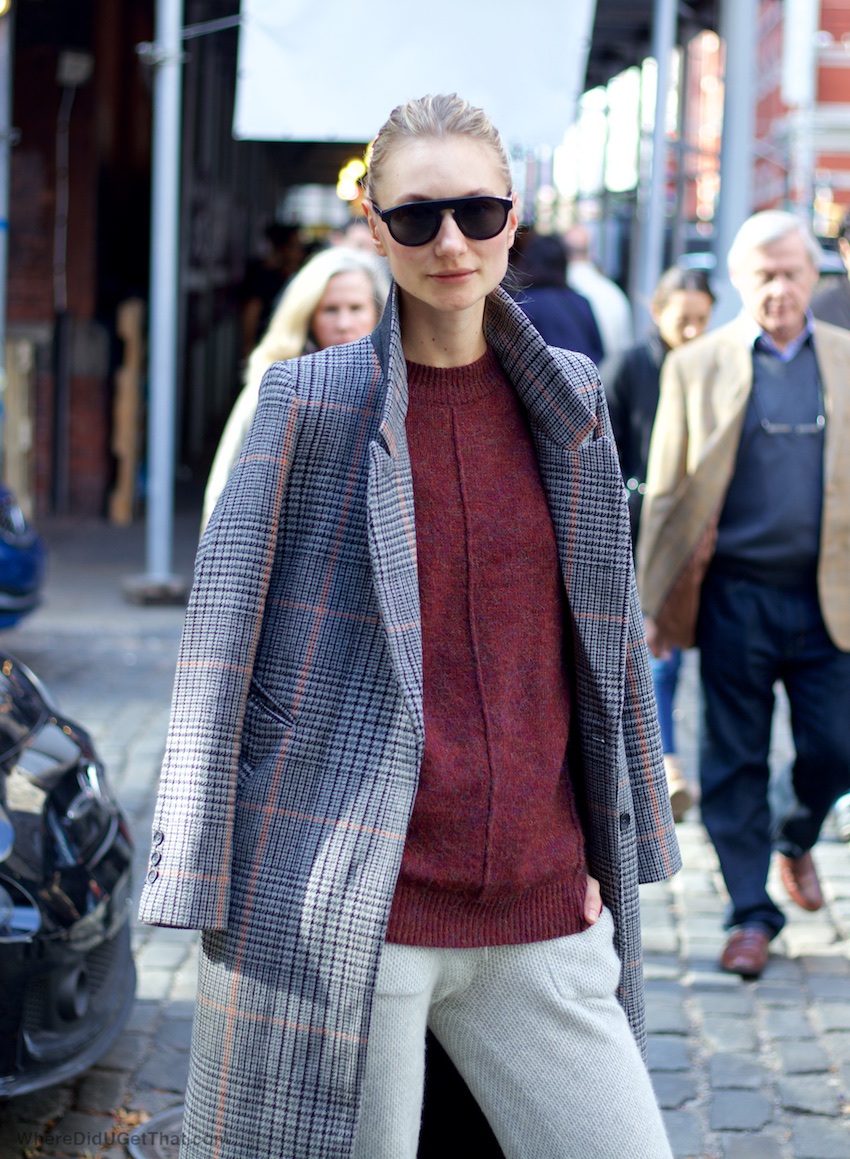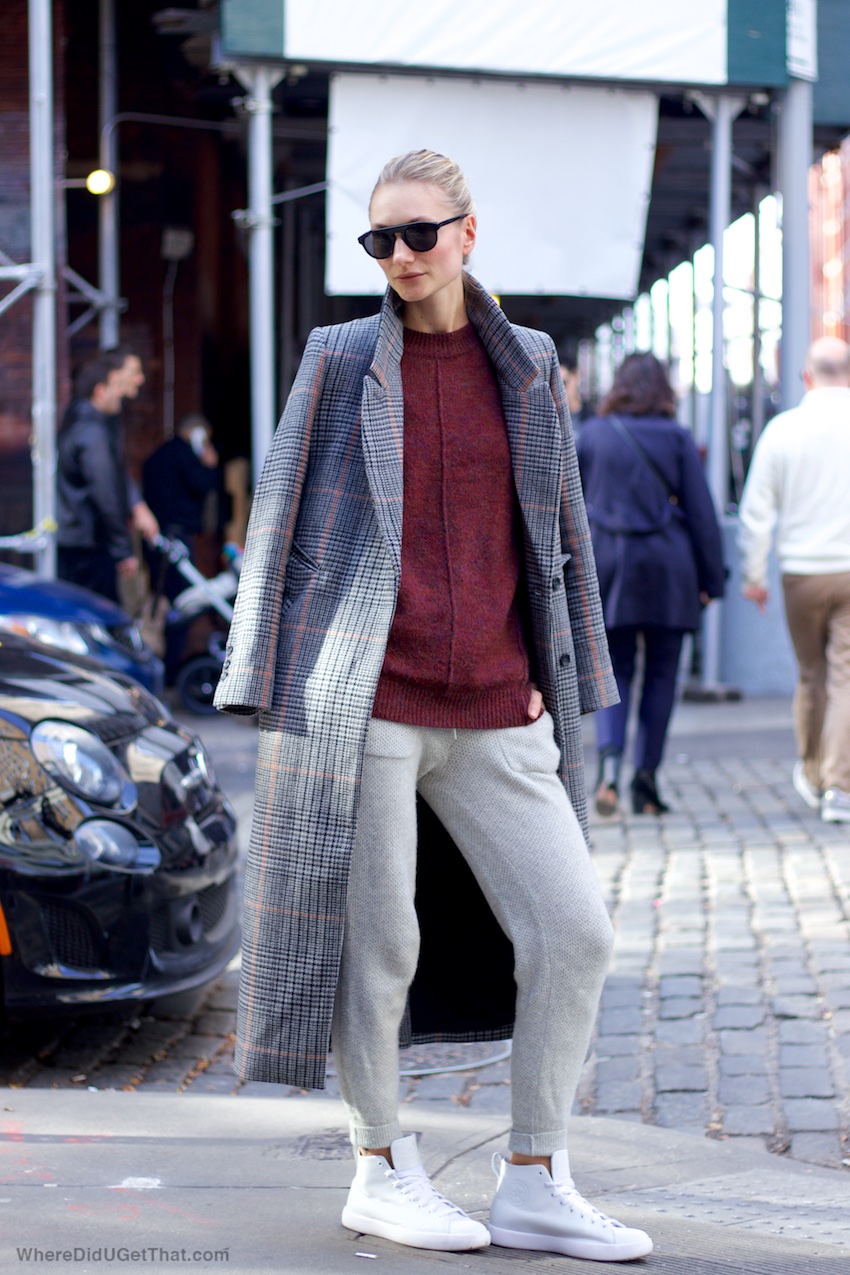 You know when you are scrolling Instagram feeds and blogs to find effortless outfit ideas?
Well here's one and the best part is it's easy to replicate.
Her coat is H&M (see what I mean?).  I was speaking to her about it and we were talking about how well made it is for the brand:  "I know right? I couldn't believe it was H&M" she told me.  I didn't ask about the jogger pants because I think you can find loads of similar ones e.g. cashmere and wool takes on Nordstrom or Topshop's sweat fabric version.  Finish with Chuck Taylor white leather high tops.   I'm sure you have a sweater that works, but Asos has good ones like this high neck cable or this split side part cashmere sweater from The Outnet.