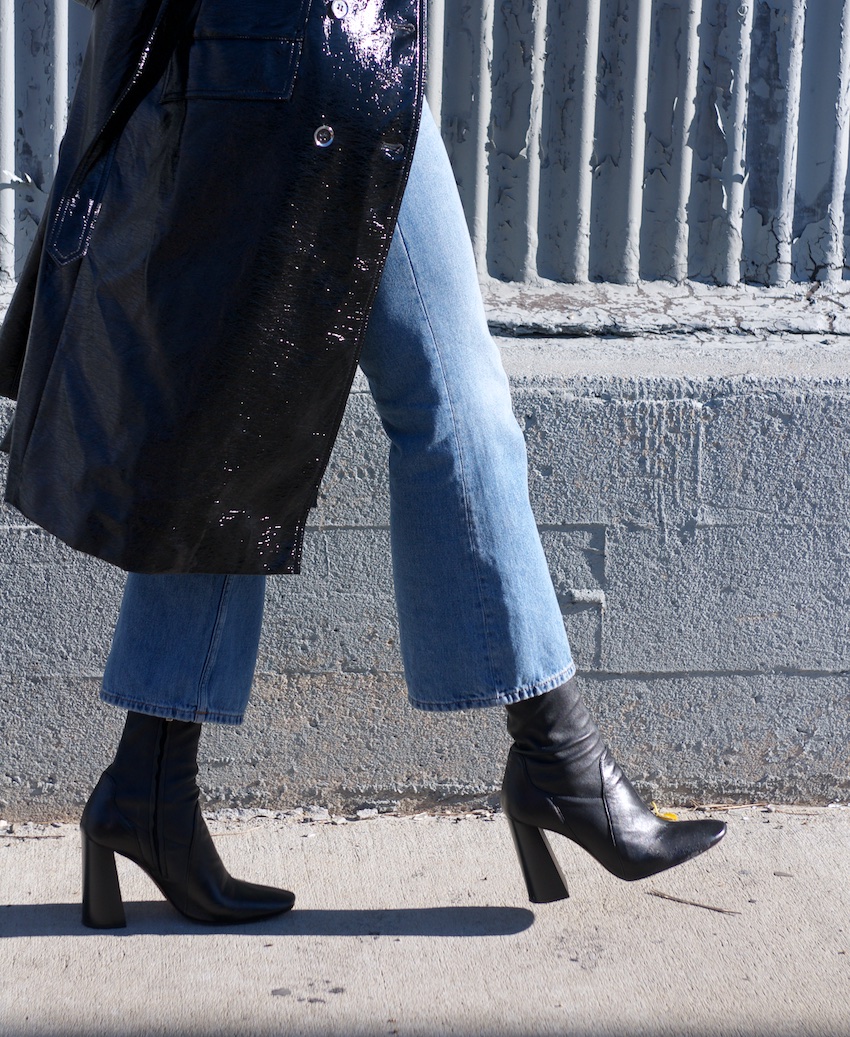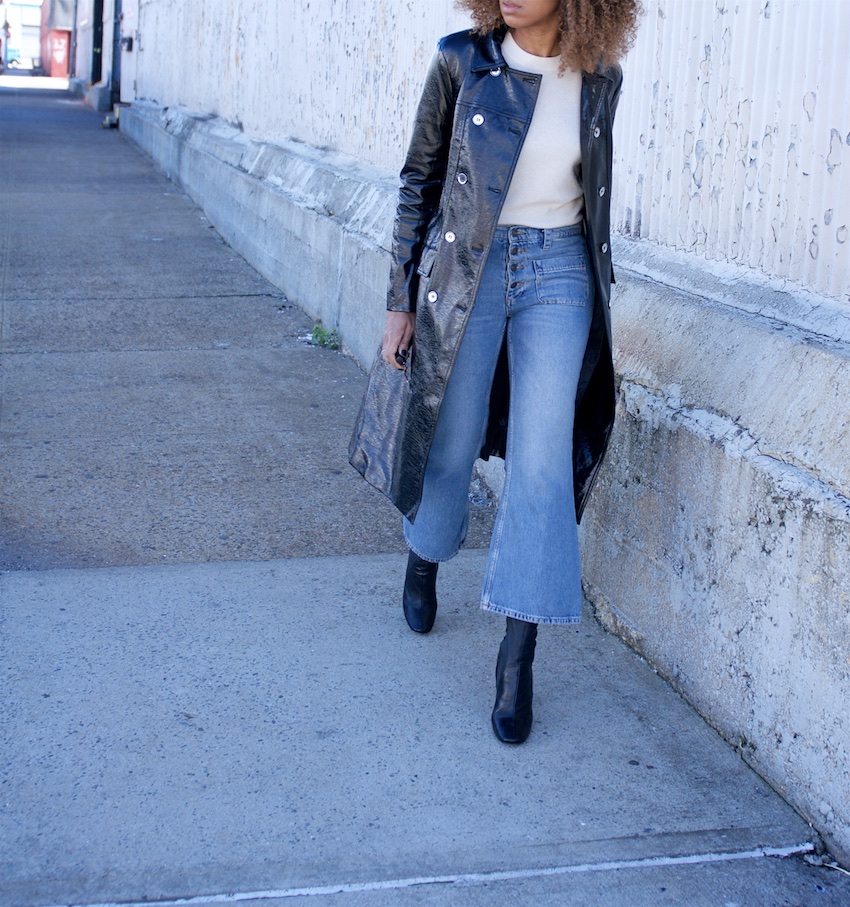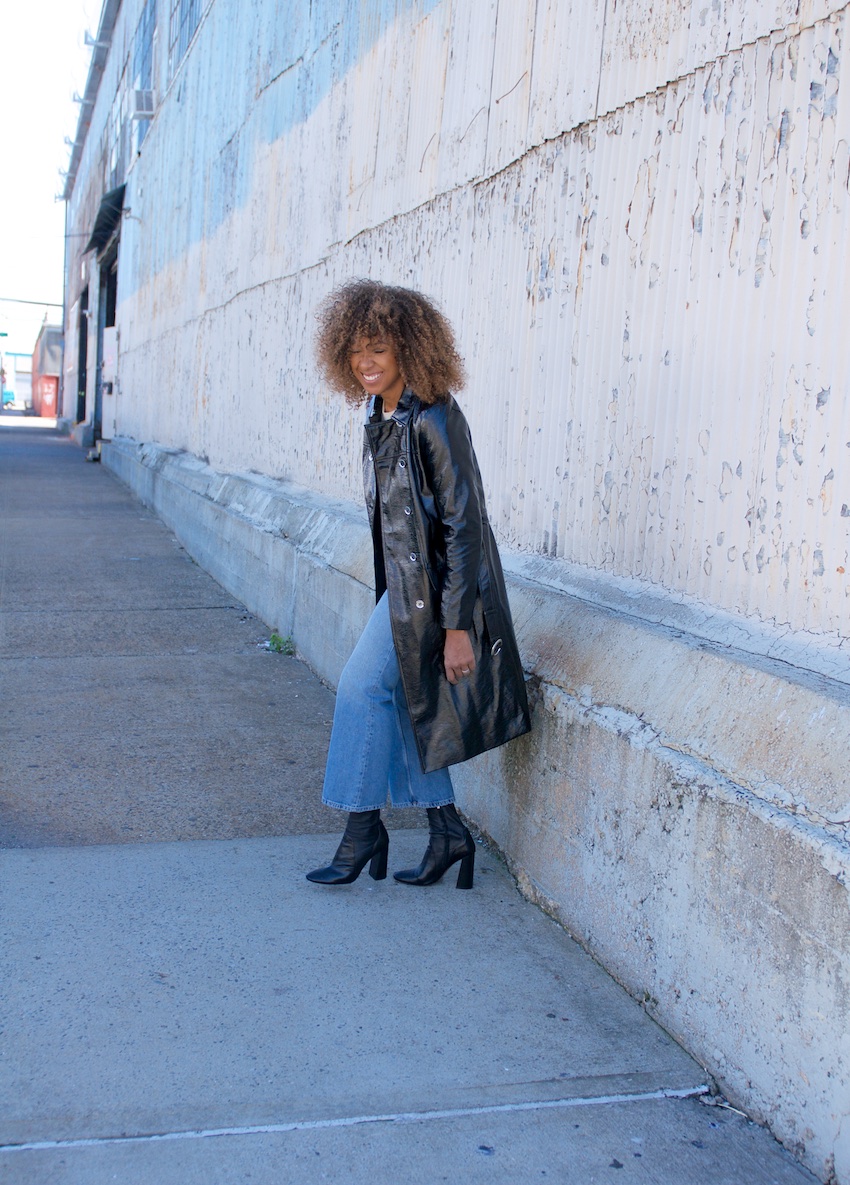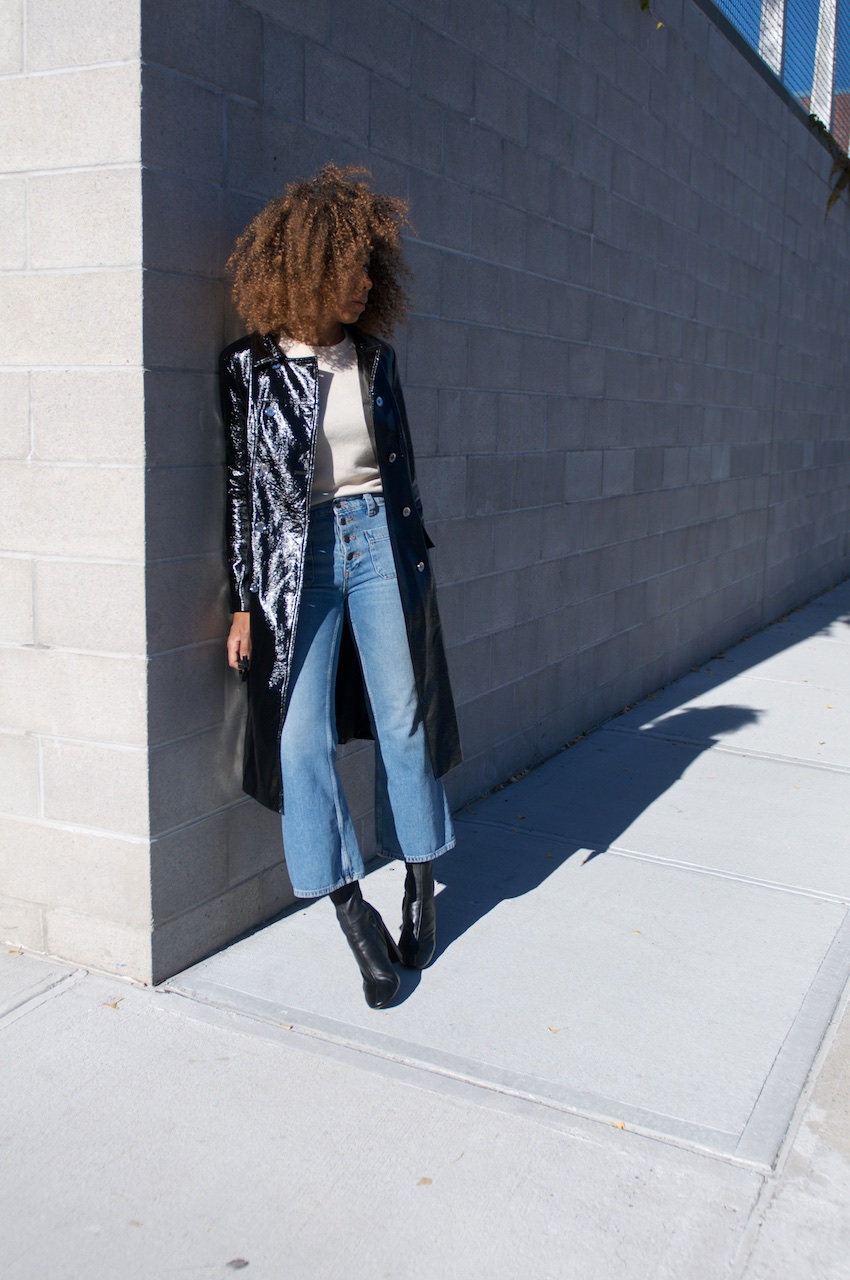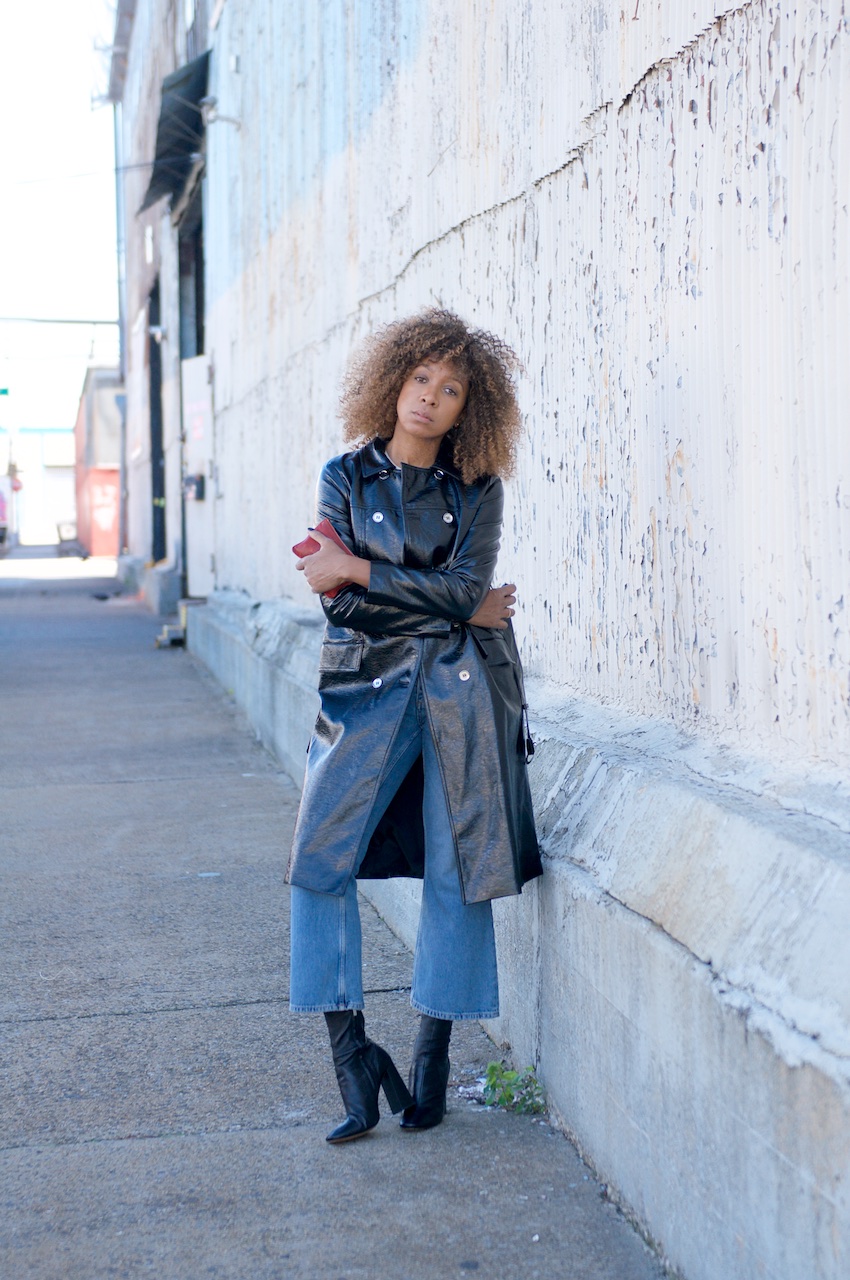 Being that the Archive Alexa (aka Alexa Chung x Marks and Spencer collection that launched last week) skews vintage, this trench coat was bound to be on my list.
So see these are my thoughts on it.  Well first off sizing.  On me, I feel like it runs true to slightly small.  I have broad shoulders so usually size up and mine is a UK 12 (US 8).  It's cut tight in the shoulders with an A line cut towards the hem making it the perfect skimmer.   The PVC can run into dodgy detective territory, but the cut and texture makes it more classic.  When I think of PVC I think of glossy finishes, but this is a dull textured sheen.  Negatives? It's a bit noisy and sometimes sticks a little but, for most, especially vintage lovers,  it's a statement retro inspired trench.
Thanks to the brilliant Sara for sending over from London.
Surplus pics will go up on Instagram!
ps.  This is the sort of coat that you can't wait to wear when it rains…!
pps.  I have no words for the elections here.  I'll voice my thoughts on snapchat once I've had a chance to pick up my jaw from the floor (karenbritchick).
.   .   .
Trench: Marks and Spencer.  Similars from Etsy. Boots: Zara (old) Similar from H&M with back lacing or these block heel boots are almost identical.  Also Steve Madden. Wallet: Proenza Schouler.  Similar red wallets from Nordstrom.