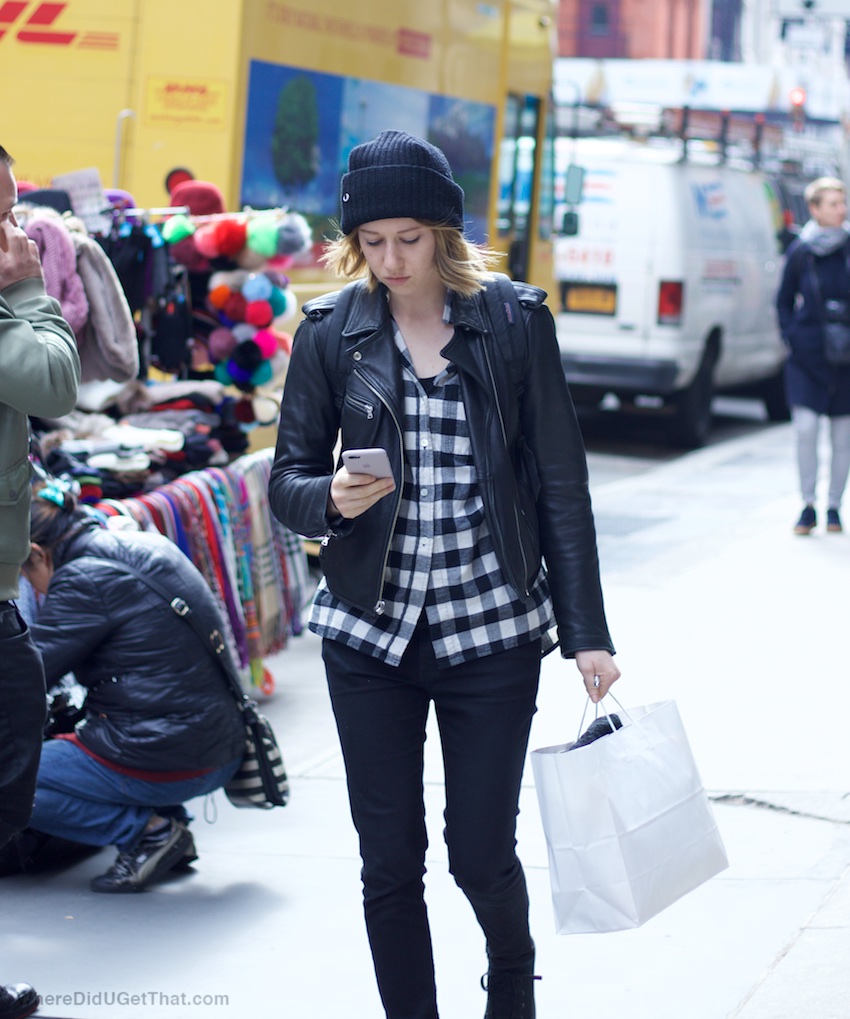 Plaid shirts on cue the moment temperatures fluctuate.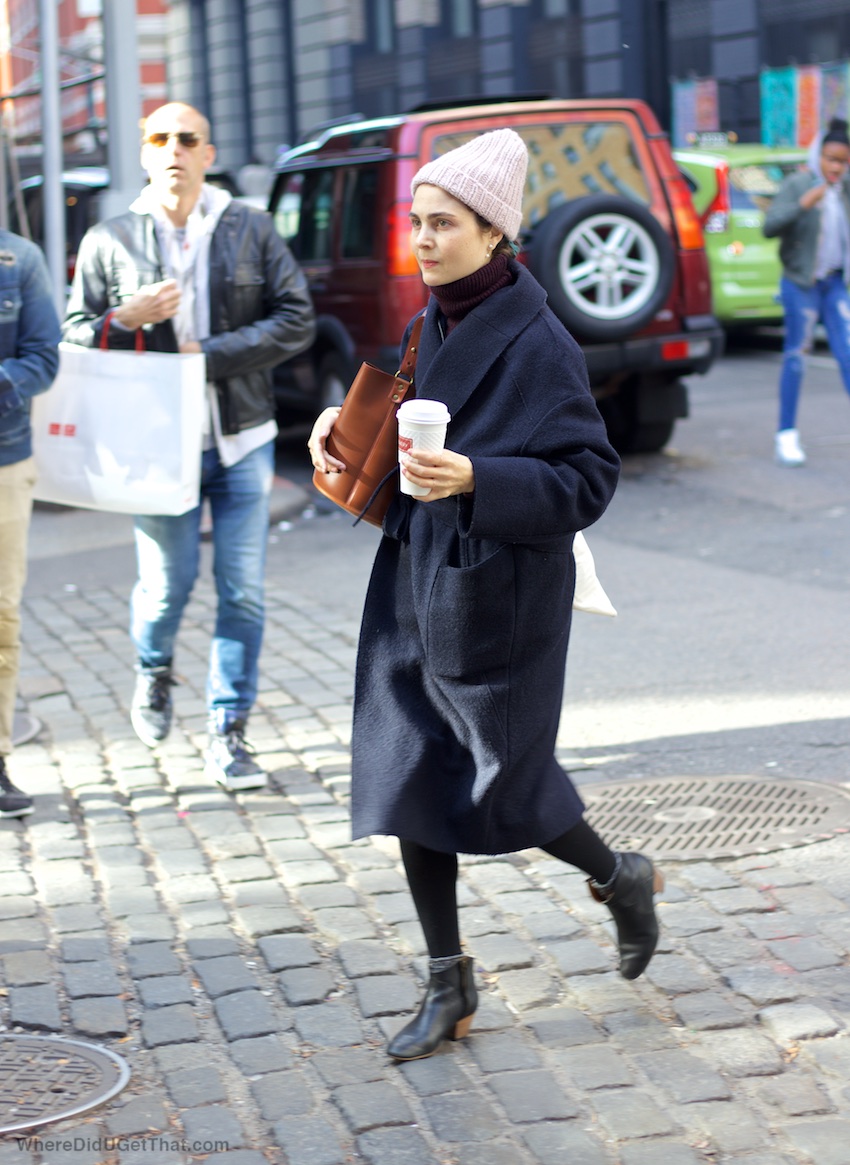 Note the off shoulder cocoon like shape to her coat.  What I particularly liked though is the shape of her toffee colored leather bag.   The strap looks short enough to wear in the hand, but the structure contrasts nicely with her softer shaped coat.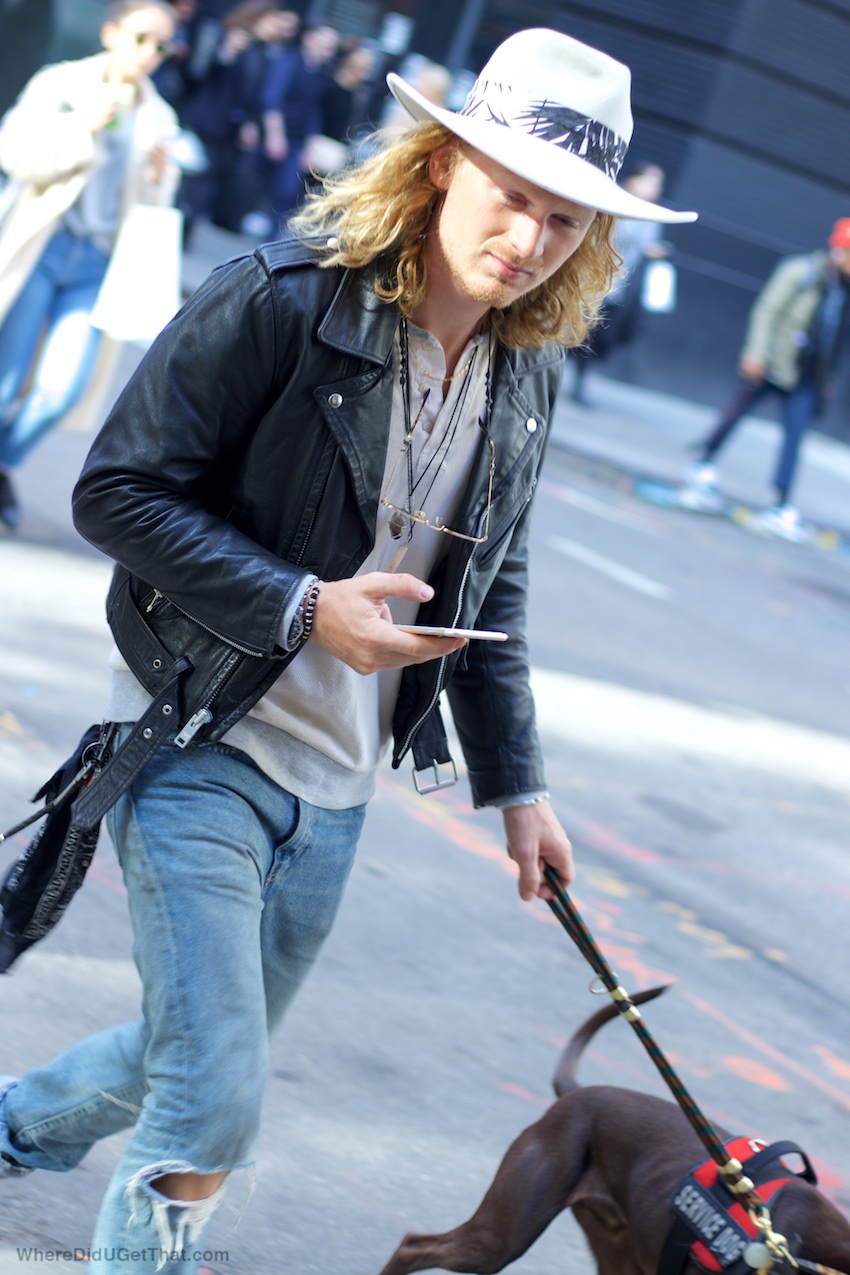 The look that never gets old and works on men and women.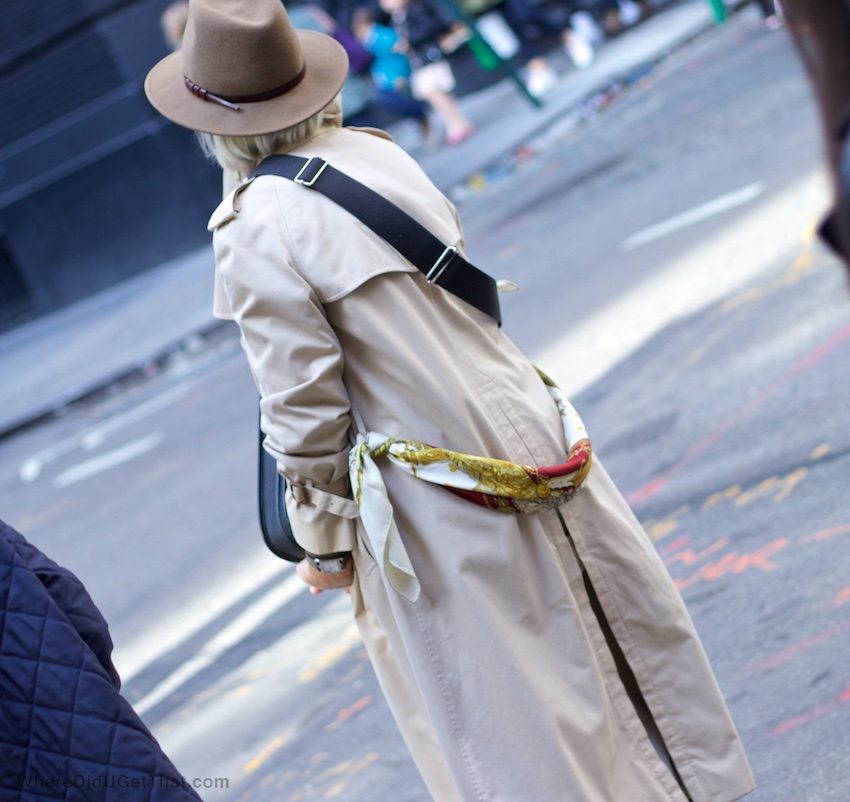 Switch out your coat belt for a scarf – a genius and do-able idea.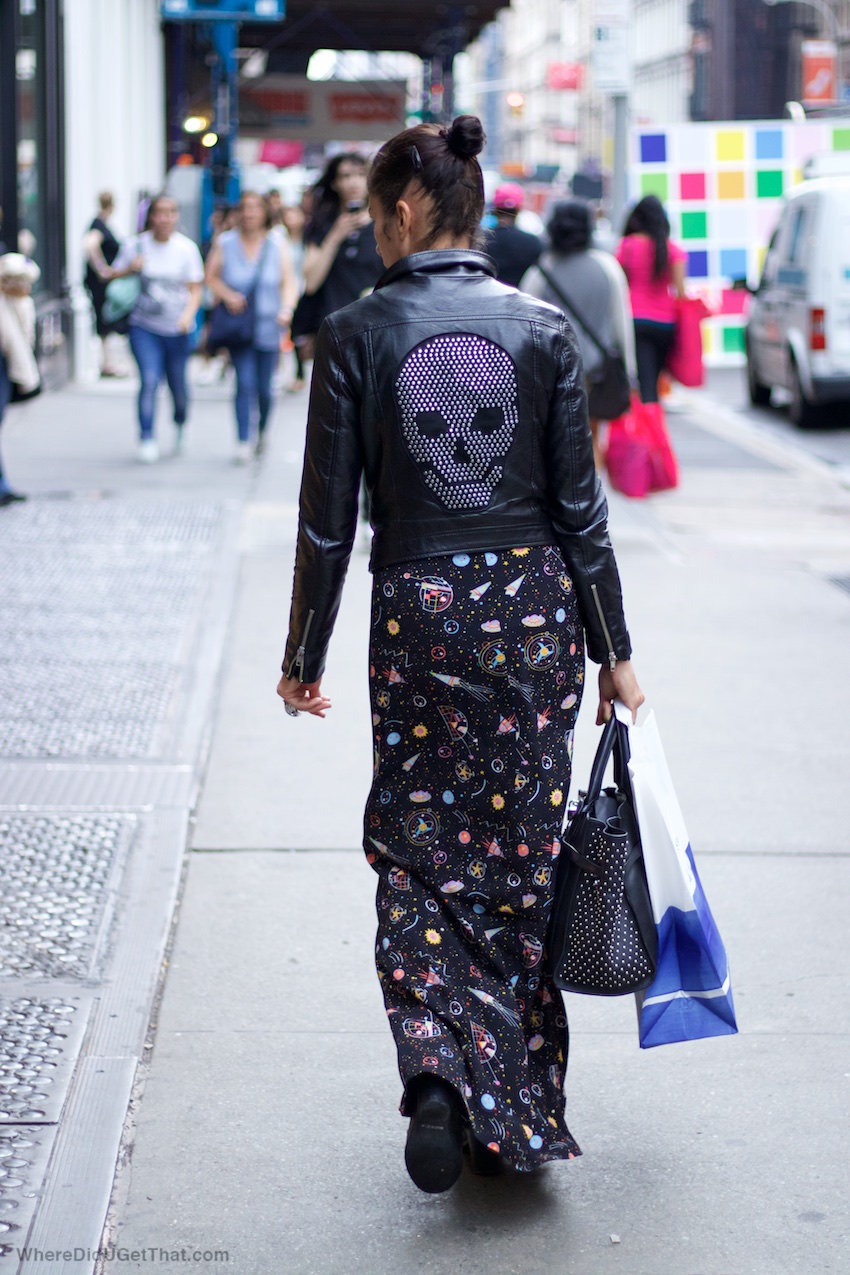 The easiest winterizing of summer dresses.   Her coat is a few years old from H&M – yes I asked….!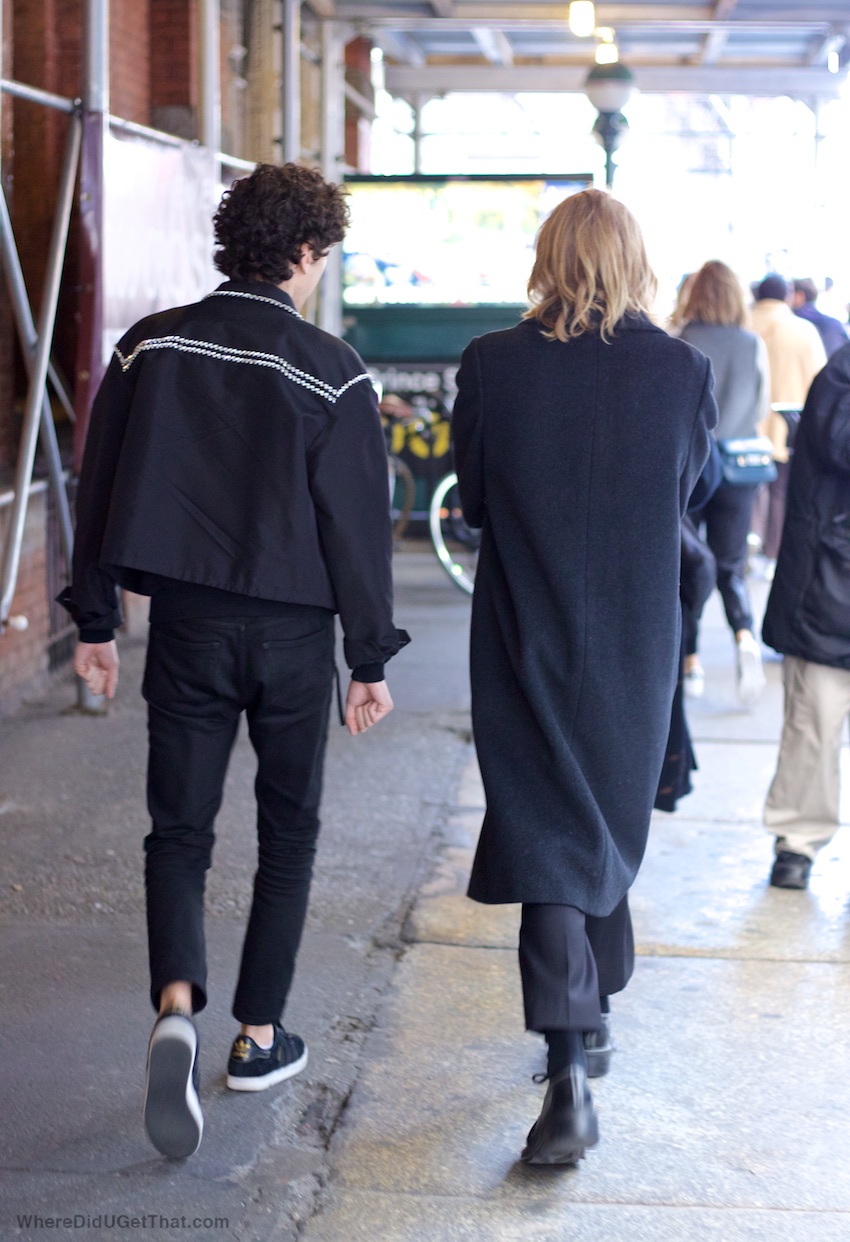 All black is the infamous uniform of New York and when there are contrasting silhouettes, hem lines and textures it always wins.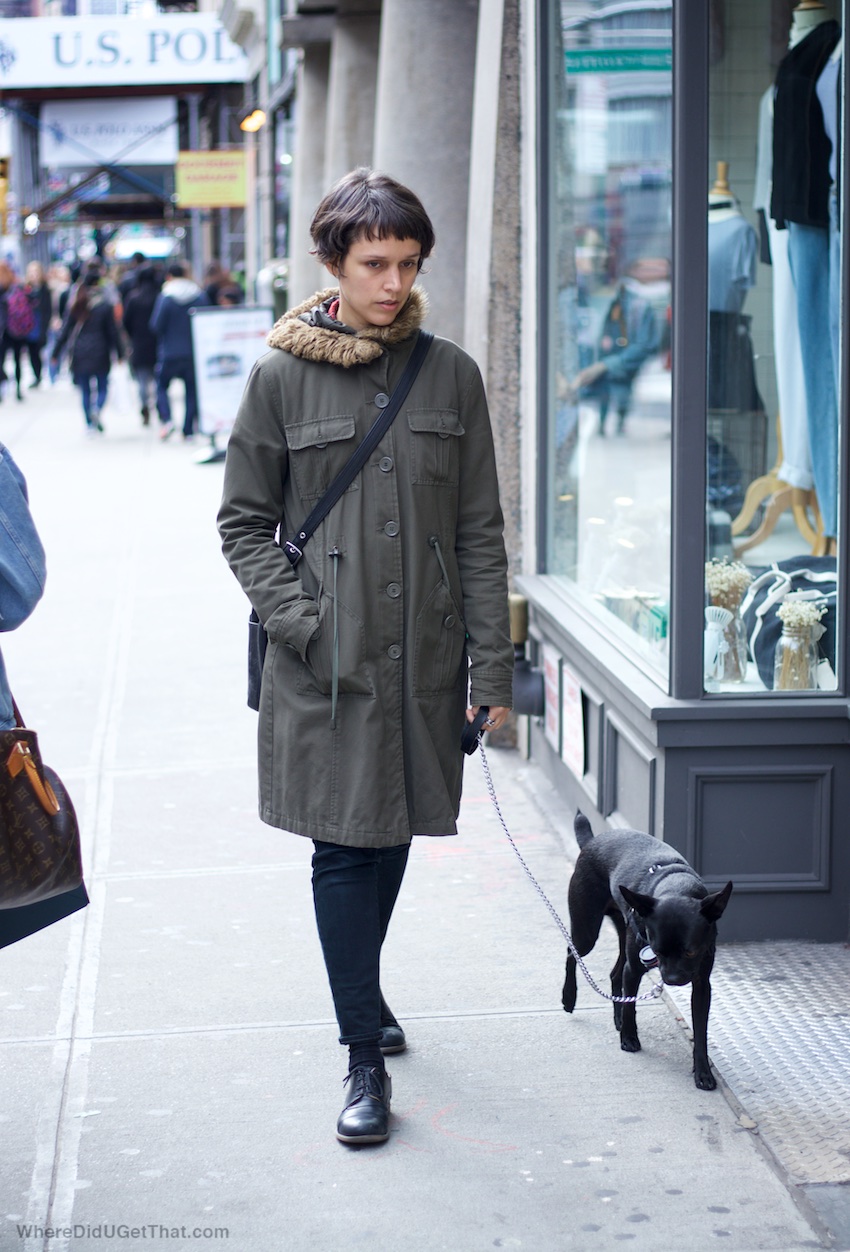 The classic parka which looked even more androgynous with her boyish hair cut.  She reminds me of the girls that I'd see in east London on a random Sunday down at Petticoat Lane market.
.   .   .
Rounding off the week with a snap shot of how people are dressing in the city.
Have a good weekend!