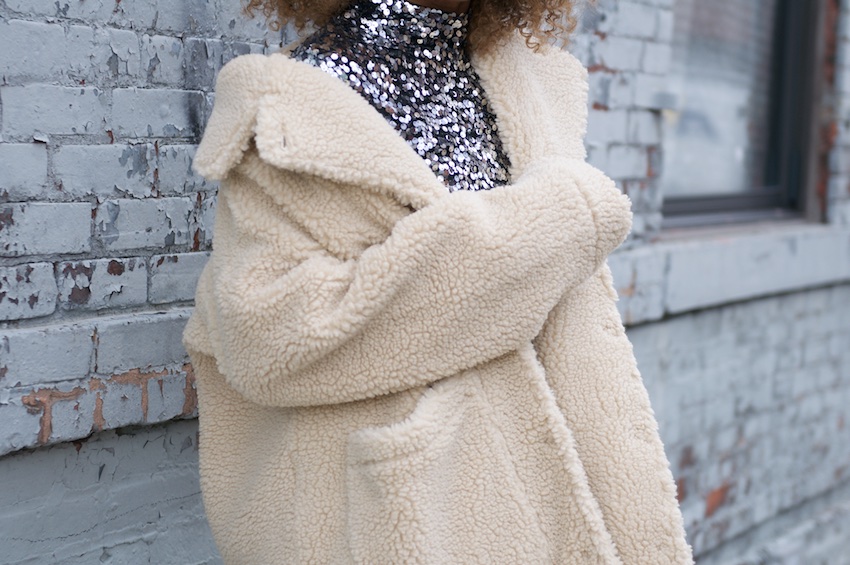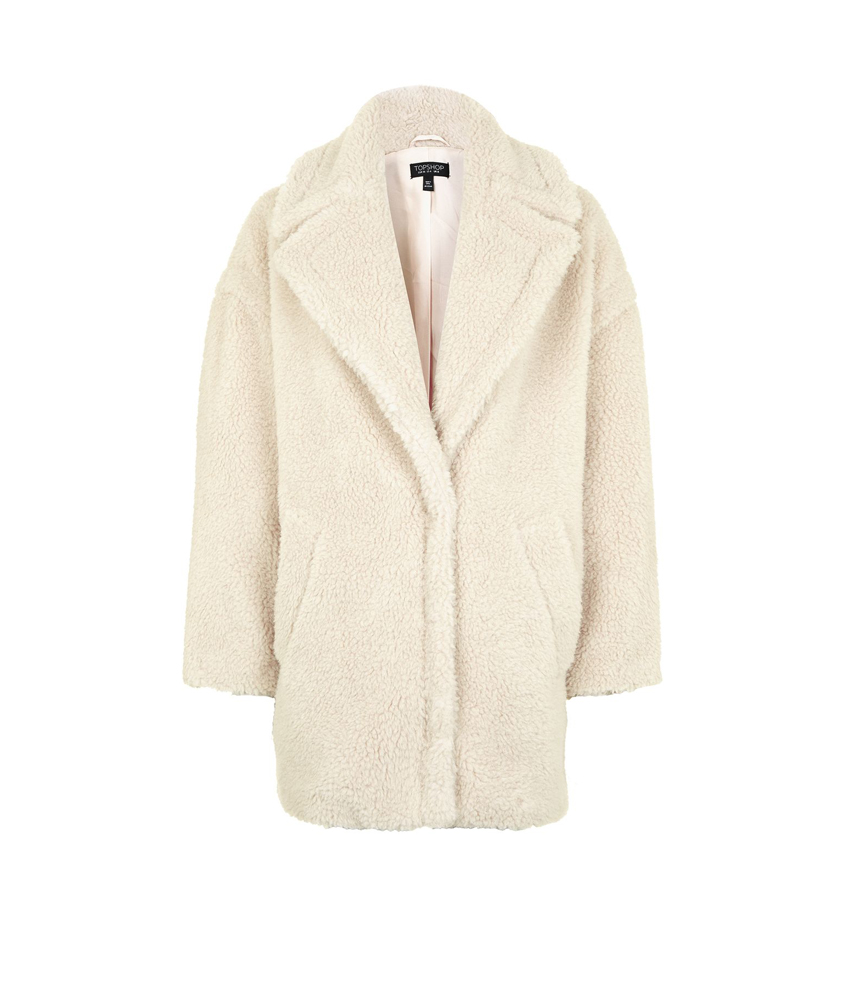 Michael and I are in St. Lucia right now but that doesn't stop me from still being obsessed with the Monki teddy coat (in first photo) that I brought with me for the to and from JFK part of the trip.   It's sold out now but I'm always looking for versions of it for you guys.
This morning I saw  this teddy coat from Topshop and it's almost identical.  Your welcome : -)
Check out my YouTube video channel on how to style teddy coats.
ps. You can follow me on Instagram stories and snapchat (karenbritchick) to see more on St. Lucia.