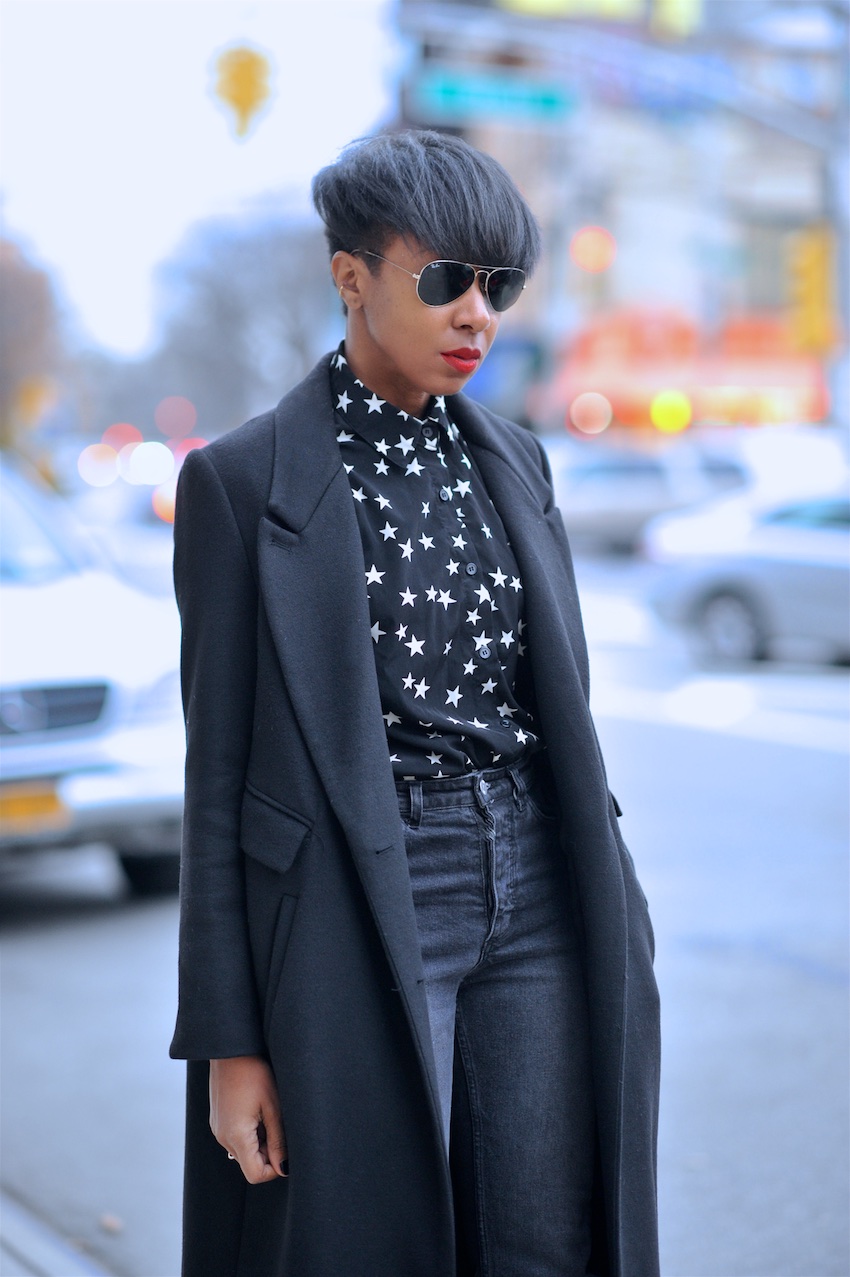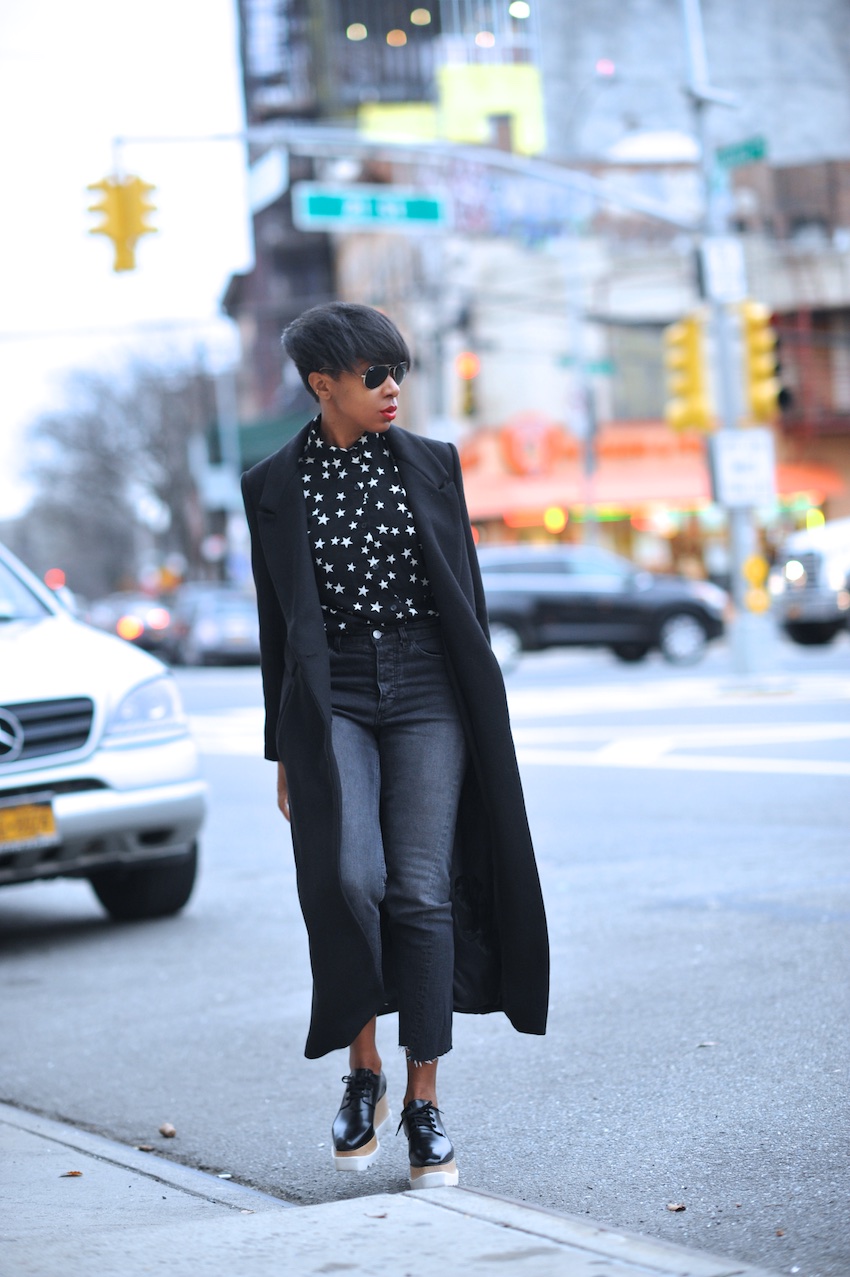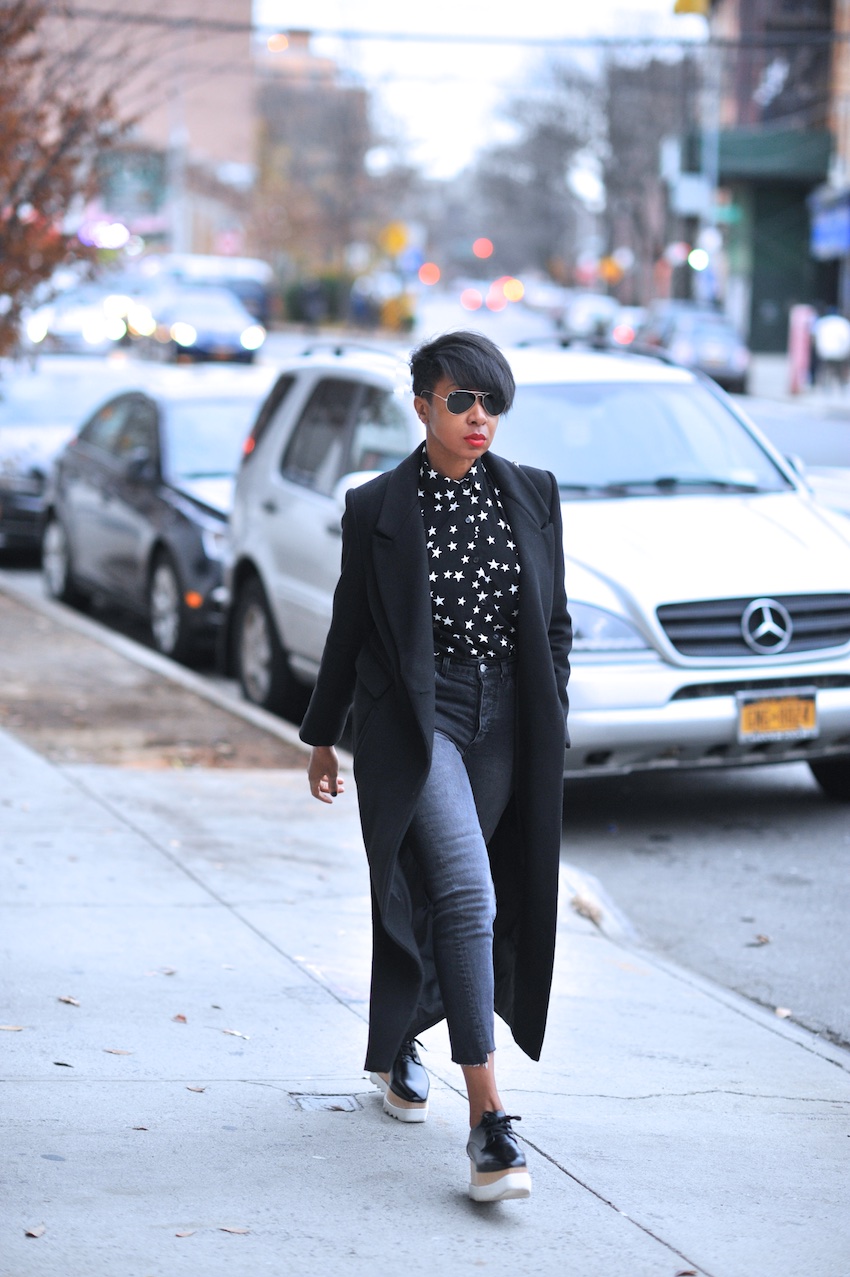 I went back to the Sassoon hair salon a couple of days ago and they always seem to remind me why I cut my hair.  I've been going there now for a few months since they 'get' the: hair is an extension of your style thing.  This is also the  thinking behind their latest collection UTOPIA).  I discussed with my Sassoon hair stylist Elaine Mitchell, the reasons why I'm transitioning out of my hair relaxer and she agreed with me that I should work on maintaining my hair health while keeping a tomboy style.   With that in mind, Elaine focused on a precision cut after a conditioning treatment.   The salon trip was captured on my snapchat and Instagram stories (Karenbritchick).
More and more I'm hearing women (friends included) growing out hair relaxers and harsh chemicals.  Like them, it's been a journey for me and I'm still learning and Sassoon is helping me along the way.
I wore a slightly menswear inspired look for the salon trip which fits right in with the boyish vibe I crave every now and then.
This post is sponsored by Sassoon
.   .   .
Coat: H&M. Shirt: Vintage/Thrift.  Jeans: H&M (on sale).  Shoes: Stella McCartney.  Fund some styles on sale here.  Check out my review of them on my YouTube channel.  Shades: Ray-Ban. Bag: Chanel (I've bought from this site before).